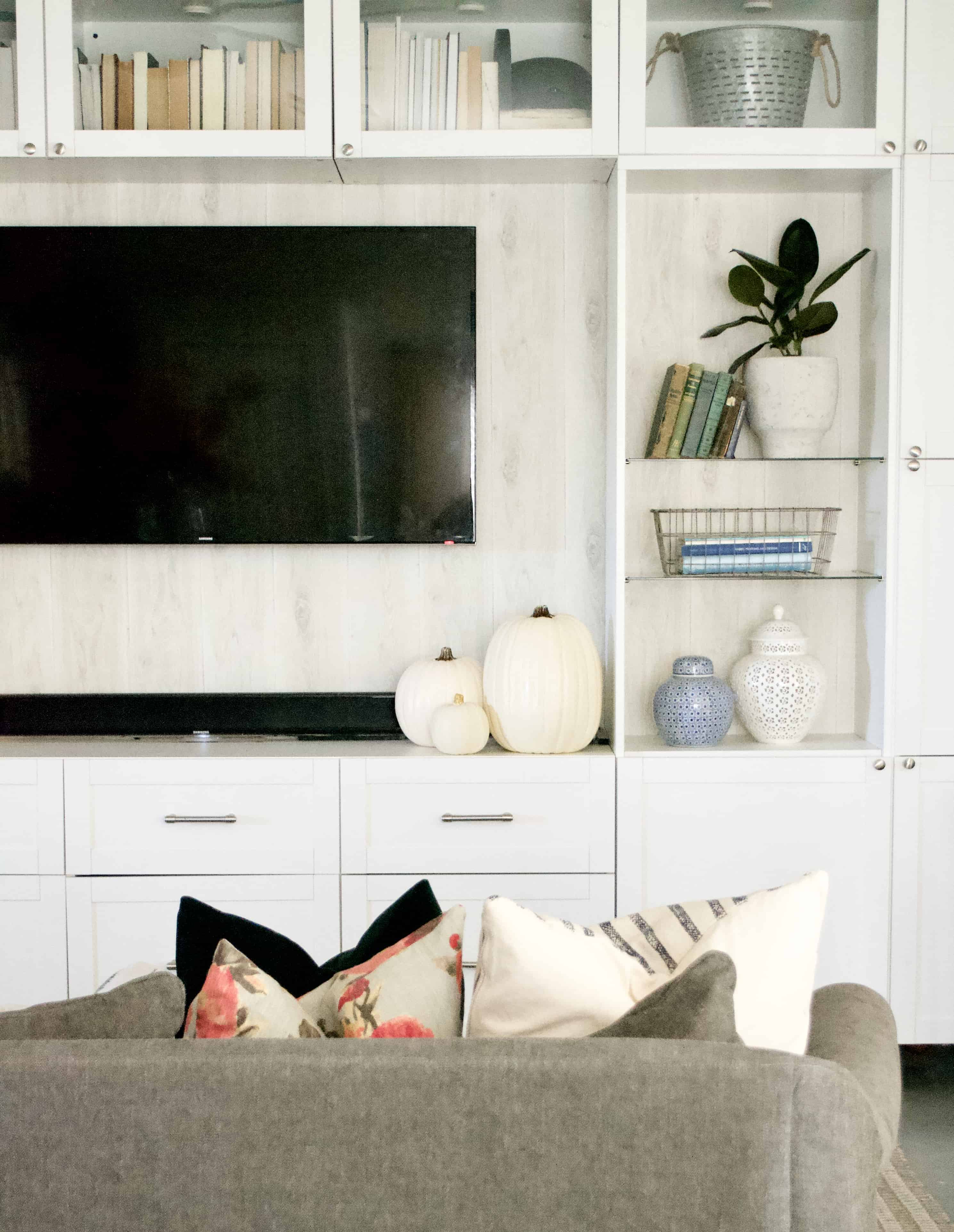 I love this little project we completed in our family room that I feel like has completely upgraded our living space. Have you ever thought about adding wallpaper to built in's in your home? These aren't exactly your typical built ins, it's actually an enormous Besta entertainment center we bought from Ikea a couple years ago.
I've mentioned before that we live in a smaller home that greatly lacks storage, this center houses a lot of odds and ends like linens, movies, games, toys, extra decor… a lot. It was pretty plain looking for a long time, I always imagined adding some kind of paper to the back of the bookshelves and opening for our TV but never got around to it. I finally decided on buying some faux wood plank paper off of Amazon and going for it.
Before it was just so plain jane, for $40 in paper I feel like it was an excellent update to this piece. My husband actually took over this project and finished it up for me, he is basically my hero.

I love the subtle backdrop of texture it adds to my accessories on the shelves and just the space in general. What do you think? Do you have any smaller projects that have been on your list forever that you just haven't been able to get done? I highly suggest finishing them, it's amazing how much small little details being undone can tax you each day! I have been feeling so fulfilled just finishing the small things around our home we have wanted to do forever. It has been so rewarding!