I have mentioned in passing that there was truly nothing fancy about my front living room, I feel as if a lot of people don't believe me. This room feels so casually elegant but it is SO collected over time but it still feels fresh and current. To me when I buy furniture pieces, no matter the price tag I'm always looking at longevity, if you're not doing this already you MUST start. There are a LOT of different furniture shapes and styles out there, so I want to talk about my thought process when selecting pieces for my home or for my design clients. I feel like you can indeed achieve a timeless style with affordable pieces if chosen correctly.
A grandiose price tag doesn't mean anything to the longevity of a piece in your home. Whether or not pieces will stand the test of time has a lot to do with furniture shape, finish, and upholstery. I look for classic finishes and shapes when selecting pieces. Yes, you can have standout feature pieces, but anything more than a bold rug or a single accent chair tends to be a little much. This is due to the fact that extra pieces may detract from the overall appearance of your room. The appearance of your room may also be positively impacted by how clean it is. Therefore, it is important to check the quality and safety standards of furniture because wood might be damaged by insects and pests. It is wise to inspect the entire building by service providers like pest control company Roanoke or similar companies to check and control the effect of pests like bugs. Even if the decor materials are old, you can simply clean them to make them look new and presentable. For example, if your rug looks untidy, which, by the way, is quite difficult to clean, you could seek professional Carpet Cleaning services so that your rug and floor look neat and tidy.
Anyway, I'm going to take this space and break down the design elements that keep it feeling classic and fresh. First off is the painting used in the room. I've got quite a lot of help from local painters (you could find a professional from My House Painter) to make it look pinteresty.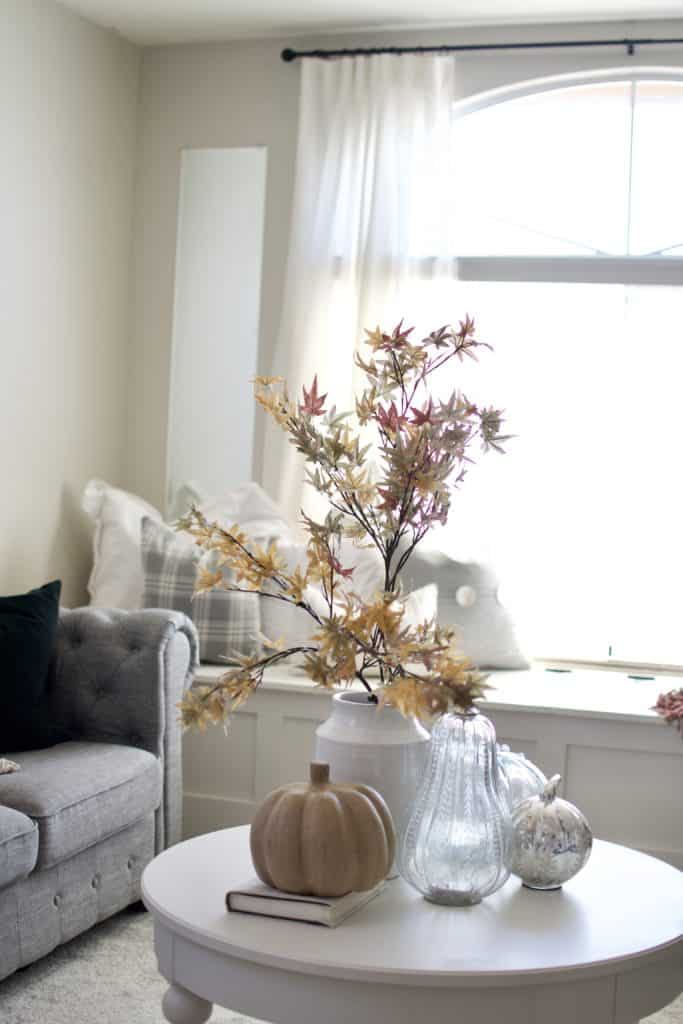 1. Sofa Shape: The most classic sofa style perhaps ever is the Chesterfield sofa. They are constantly reinventing this sofa style, tweaking it to be more modern, more flashy, on and on. I found this really affordable version on Wayfair and have had it for years. Though it's probably not great for high traffic area, for a gently used front living room situation or sitting room I think it's a great choice. The shape and upholstery are easy to live with options that can blend with many styles. If you don't like the Chesterfield style, consider anything with a tailed arm shape such as a rolled or box arm.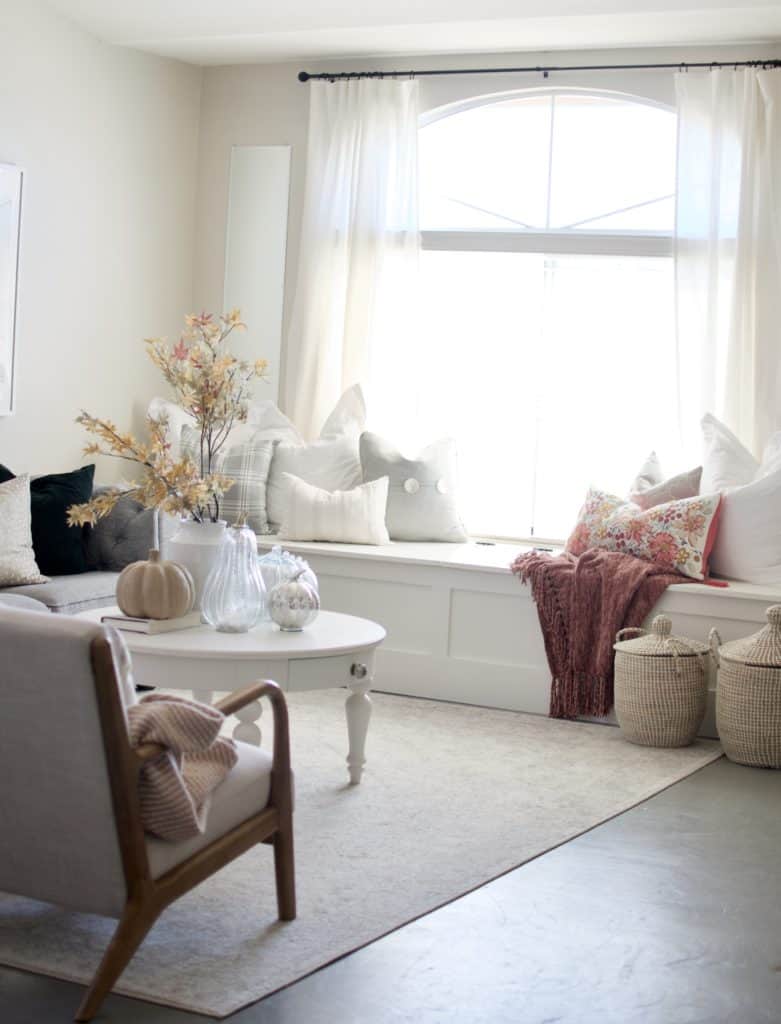 2. Coffee Table: You really can not get more classic than a round coffee table with turned legs, this particular one is actually inexpensive from a big box store, but the shape is so classic and simple it makes it a very smart choice. White painted wood is always going to be in, rest assured that it is always going to be "a thing."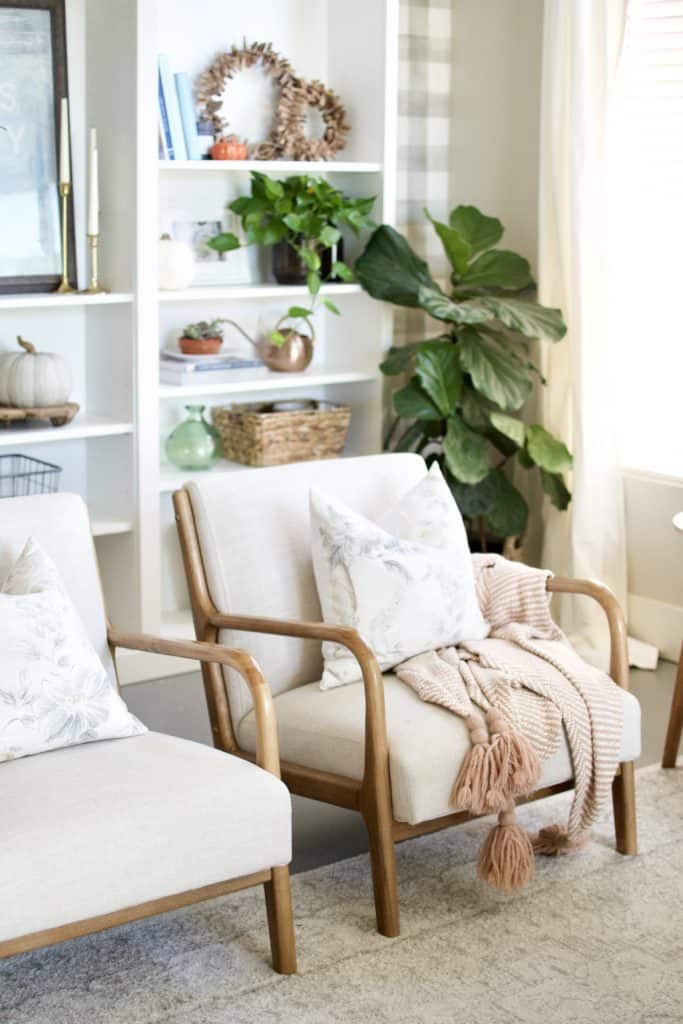 3. Accent Chairs: Next factor in this space are the accent chairs, which are a little bit more modern than everything else. I really think they do a good job of freshening up my otherwise very traditional lines. They have a modern shape but the wood tone and linen-like upholstery help them lean more classic and marry well with the other pieces in this space. I feel like they keep this space from feeling "stuffy."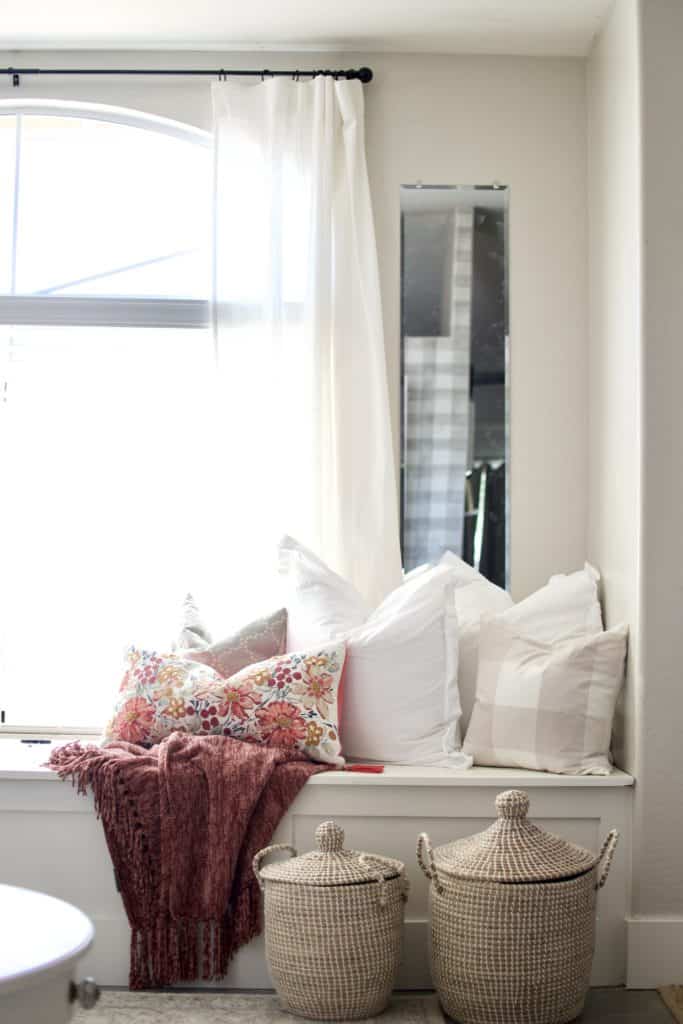 4. Finishes: If you notice everything in this space is either cotton, linen, wood, white, or black. The simple, easy on your eye, finish really gives this space more longevity. I like to bring in interest with pillows or rugs and tend to bend those to my current design whims. I could easily swap my rug out for a burst of color and add more variation in the pillows and accessories. I'm on a light and airy kick right now though. However, the main drawback to all of this upholstery is that it gets quite messy quickly. One of my friends previously told me about how her office carpet cleaning and upholstery helped her come up with different ideas to keep her home clean.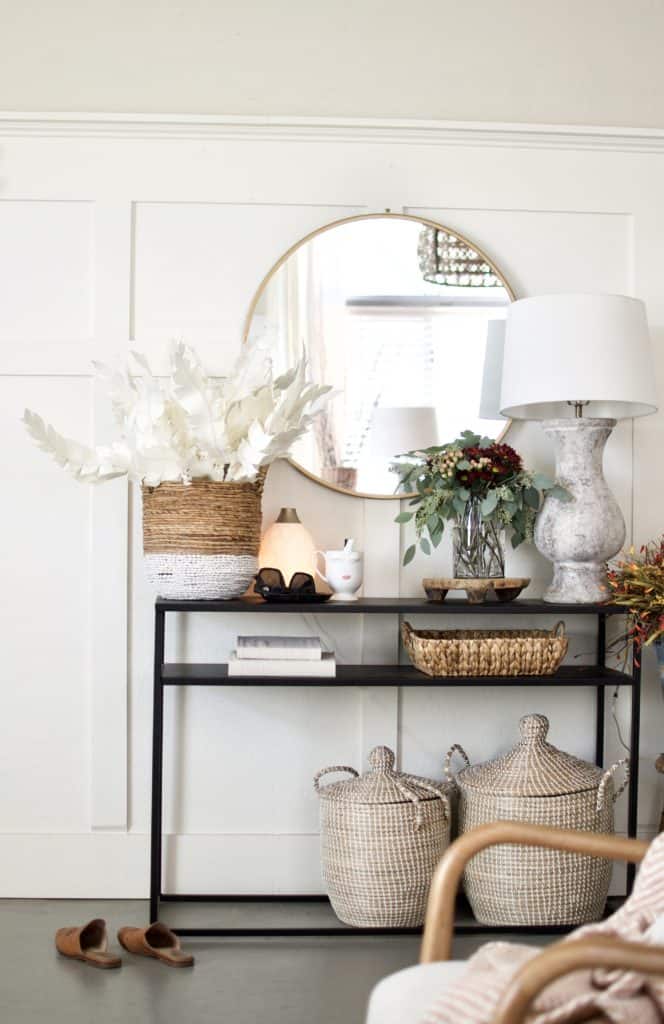 You can shop the look be clicking the links below.