Hey hey! We have a treat for you today... we are launching Design Services here via The Collected House. We have been asked so so many times about consultations for spaces that our friends, family, and readers just can't quite figure... and we are pleased to announce that we will now be offering online consultations!!! You can contact us for details regarding these services if you're interested in partaking of the goodness.
To launch this exciting new facet to The Collected House, we wanted to start an "Ask a Designer" Series. I know a lot of times you just have these walls that totally escape you what to do with. Sometimes it takes a little tweak, or a couple little ideas and your space will totally be pulled together. A quick look from a Designer could really help ya along your way, and that's what we want to help you with! So if you have a small design dilemma send us an email or message and maybe we'll feature your dilemma paired with some FREE advice. #winning
So here we go, one of our readers contacted us.
Q: I have this huge front room that I am needing help with. I have a lot of space to fill on the walls but I'm having a hard time executing... I also love modern farmhouse style and your guy's style.. not sure how to put it together?!"
So here is what her space looks like now from her snapshots, holy big walls! It looks like they may even be vaulted. Big empty walls are a common problem in newer builder homes. We have our fair share of large empty walls in our homes.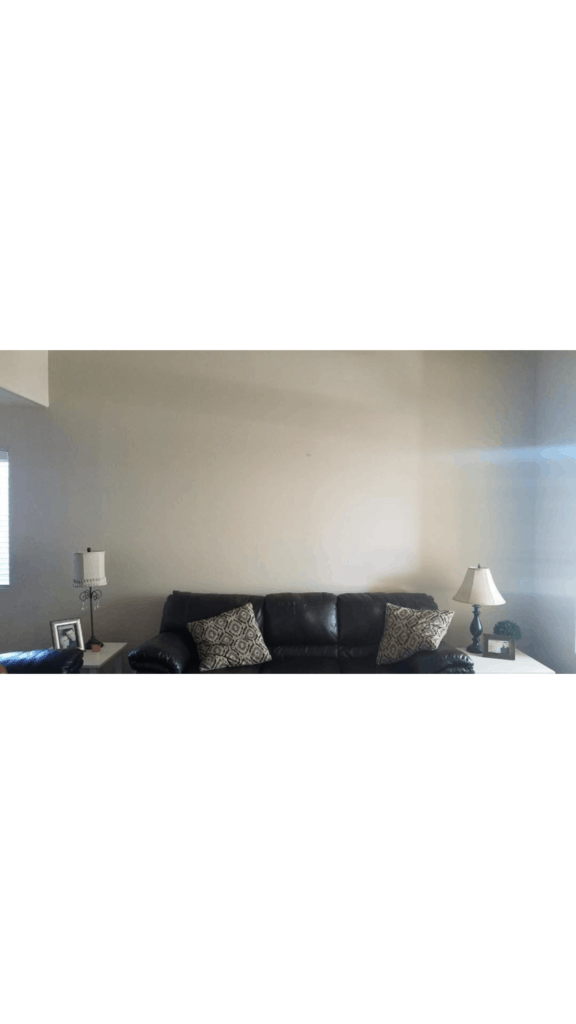 In our homes we have added shiplap to big empty walls that add interest and immediate farmhouse flair. We like it because it adds texture and interest but is still simple and clean.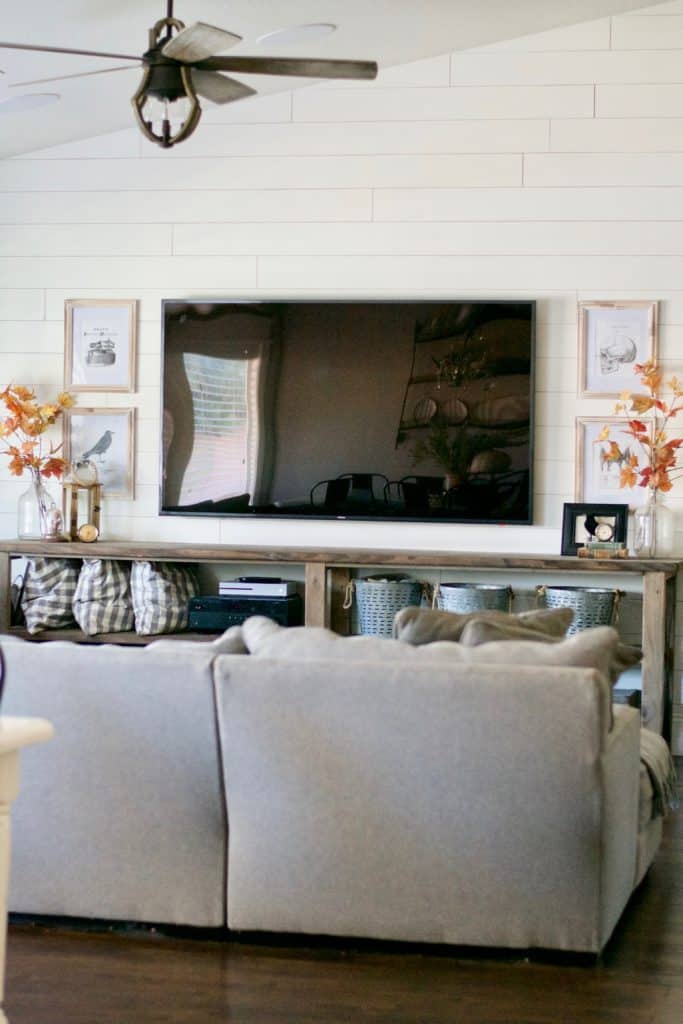 Here are a couple other ideas for wall treatments on large walls to add farmhouse feel. Painted white they add a craftsman feel, give your home character, and make those large empty walls feel less lonely. There are a number of ways to do these treatments on a budget too, which always helps when you're filling larger spaces.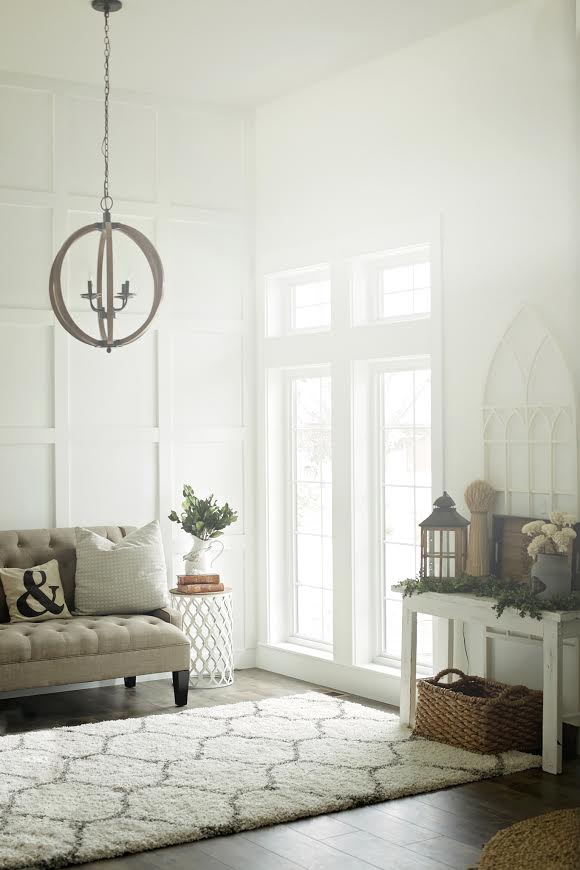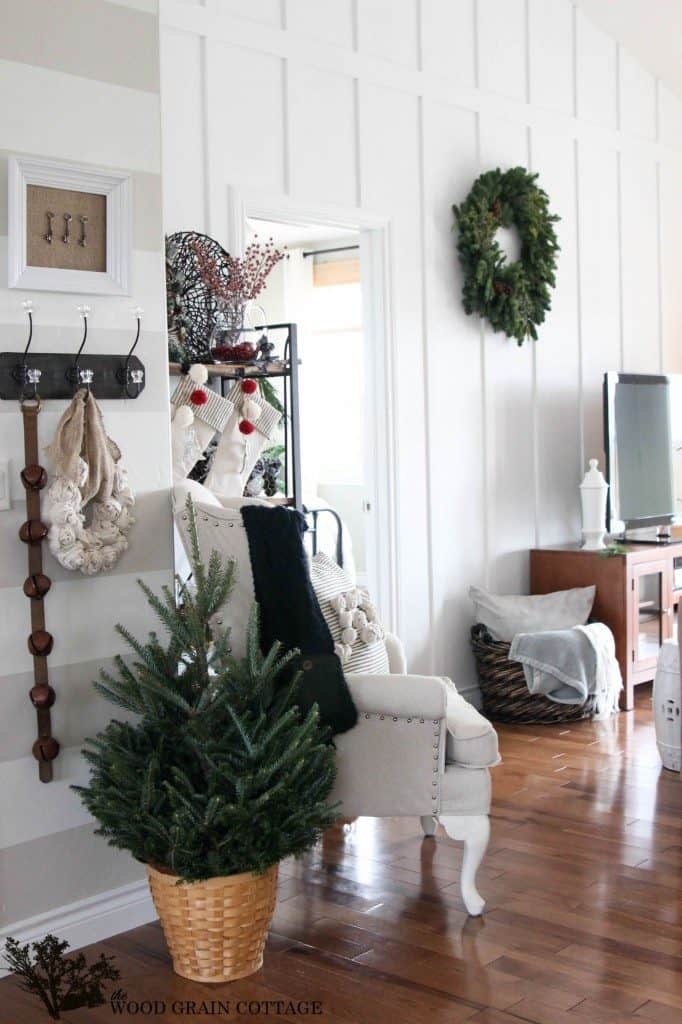 We love how Shayna from the Wood Grain Cottage did board and batten on her vaulted ceilings, it grounds the space but adds so much character!
Do you suffer from large empty wall probs too? Maybe these ideas helped you too!