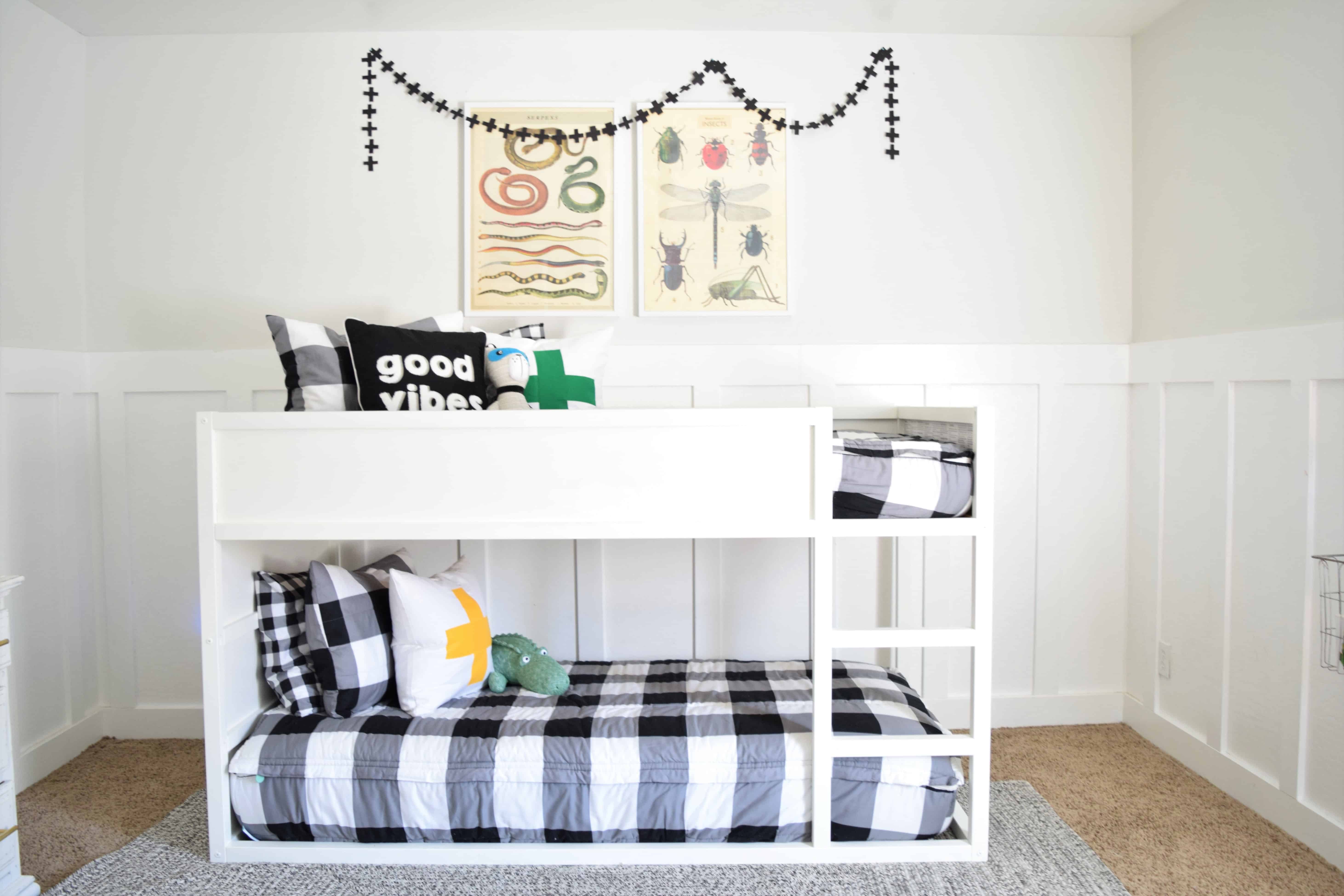 I have been dreaming of Beddy's ever since Jenna used them HERE and HERE. My boys are getting a little older and have been begging me for bunk beds so I finally bit the bullet and found a perfect excuse to get Beddy's! Jenna raves about how amazing they are and let me tell you, they are every bit as fabulous as everyone says and here is why...
Bunk beds can get so messy looking depending on what bedding you use and I LOVE that Beddy's always look clean and put together.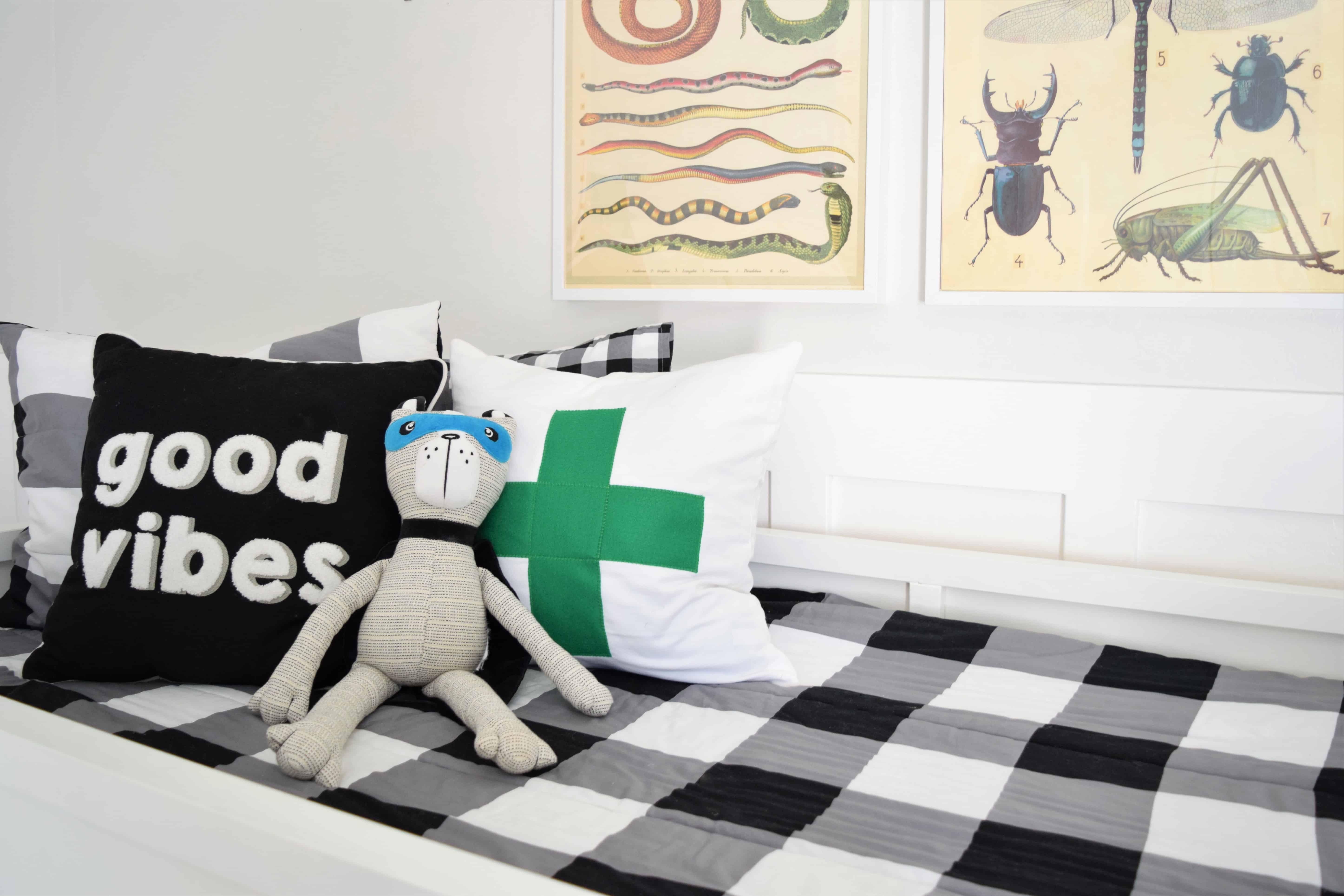 I LOVE that my 3 and 5 year old can make their OWN bed by THEMSELVES!
I LOVE that it ZIPS! (So EASY!)
I LOVE that the days they don't make their bed, I can make it myself in 2.5 seconds. (Seriously, it is that fast)
I LOVE the fabulous CHECKED OUT print! I about died when this came out. (You should all know by now that black and white buffalo check is my jam)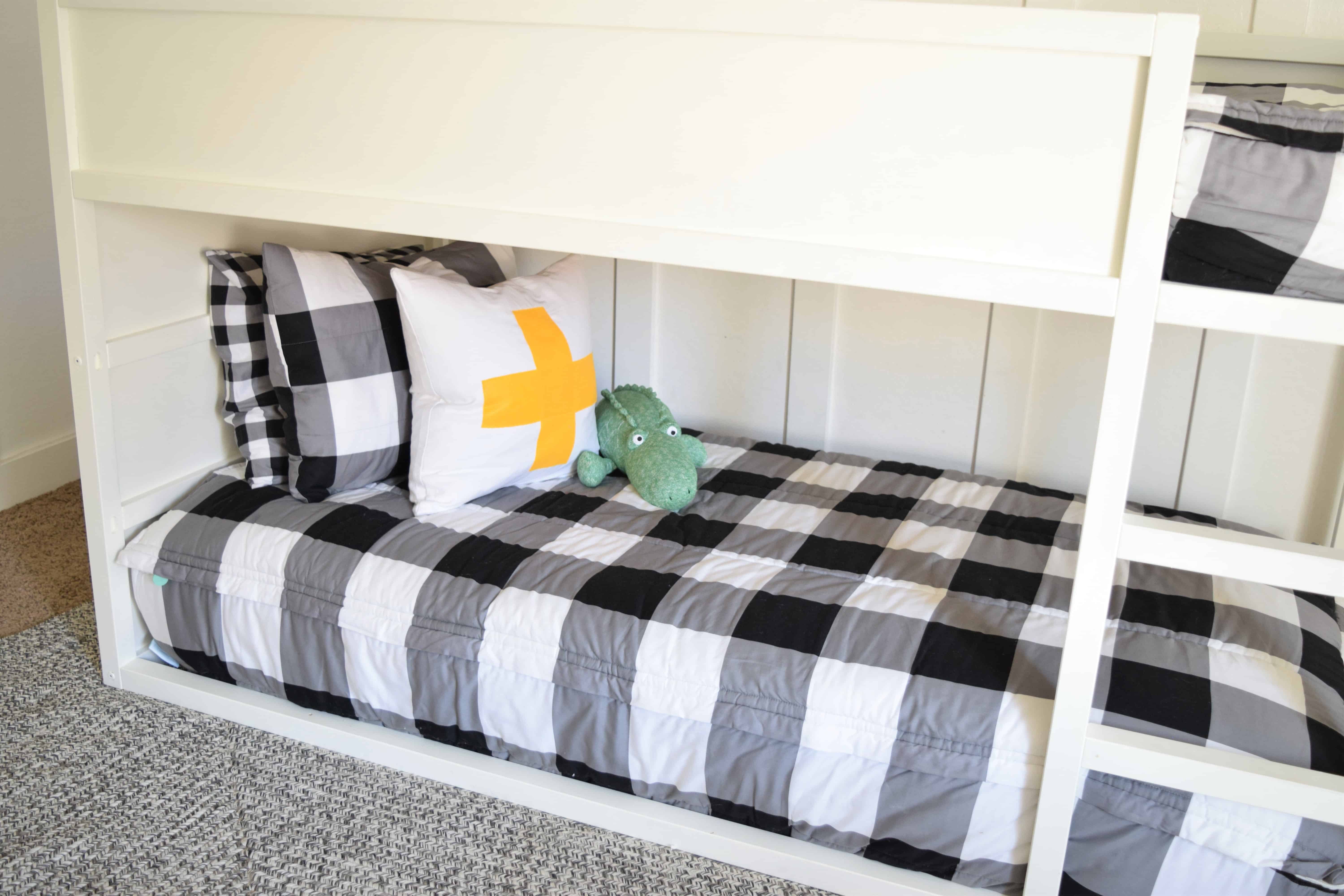 I LOVE how well made they are.
I LOVE that it is all ONE piece. (No sheets to mess with, yay!!!)
I LOVE that I can throw it all in the washer so easily.
I LOVE the cozy soft minky lining.
I LOVE that I no longer have to tuck a blanket around every side of the mattress until it is perfectly smooth on my 3 year old when he gets out of bed 20 times. He jumps in and zippity zip, 2.5 seconds and he's tucked in! It is like magic!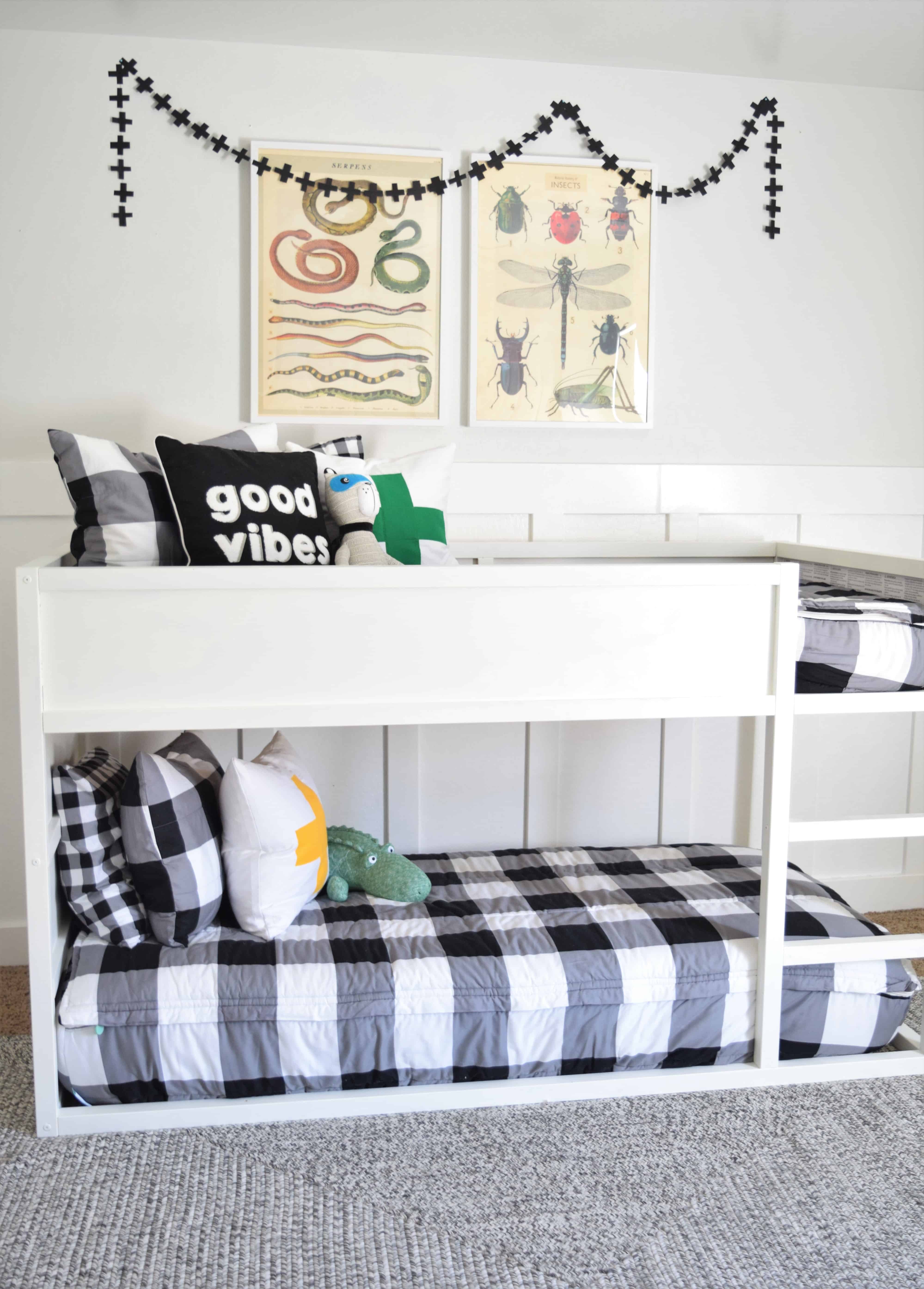 I sound like I am writing a love song to Beddy's . Maybe I am. When you find something you love so much, you shout it from the rooftops.
Beddys have my heart. The end.