I have always been a huge fan of beautiful entry ways, it is often the first experience guests see when they come to visit you and enter your home. I always use the chance to make our home feel inviting and infuse our home's personality and style.
And, I feel like the table you use for this moment has got to be just right. You can spend a whole lot of money on a beautiful console to put in your entry way, but you really don't have to. Today I am sharing a few of my designer tips for an entry way that makes a statement and rounding up my favorite budget friendly but still highly stylish entry table picks.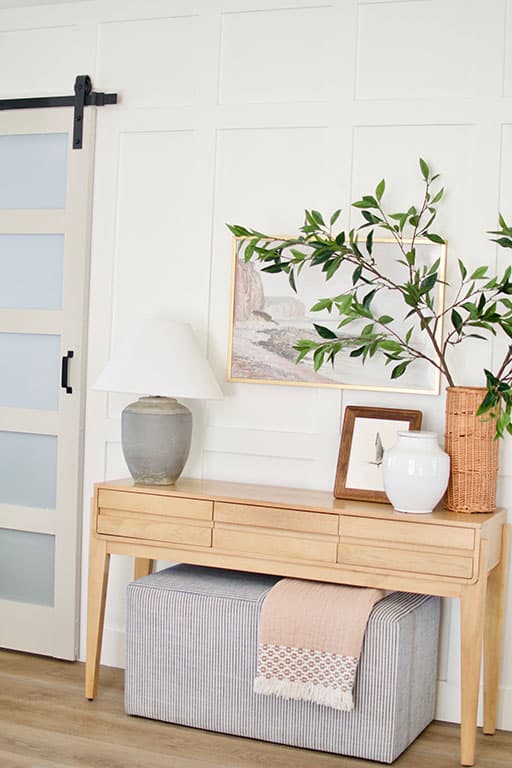 Choosing the Console
I recently restyled our entry way for spring, and I realized that there are a few things I do every time to create a appealing display. I start with a beautiful console, I prefer one that has some drawers so I can keep unsightly things that I may need as I walk out the door or in the front yard while I'm watering, etc. If you don't have one with drawers consider adding a basket or a box to hold those unsightly things.
Consider Scale of Accessories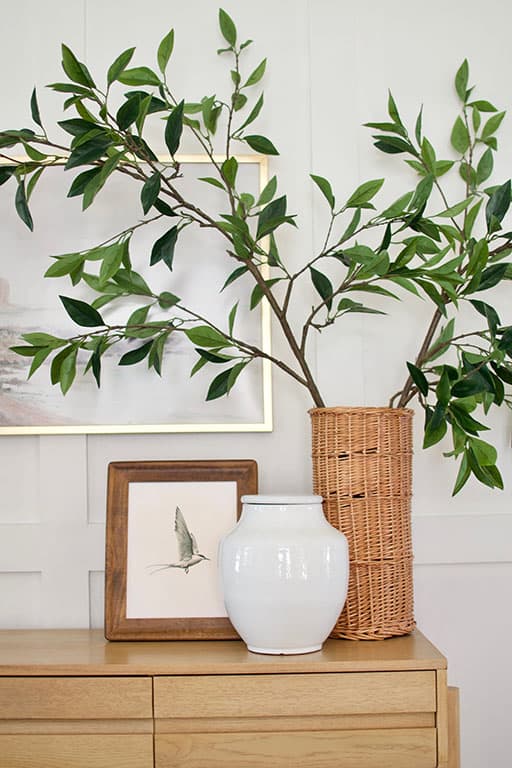 After the table, I take into consideration the scale of everything I want to put on the table. I always like to use substantial accessories for a few reasons. First off, you need less if you start with larger interesting items for your table. Second, using too small of items often times fail to make a statement and end up coming off like clutter. If there's one thing you learn from how I style spaces, it is to use larger objects to decorate your spaces instead of a bunch of smaller things. This really helps a space have that designer flare.
I used large vases and pottery but also oversized branches in them that make a pretty spring/summer statement.

Every Entry Needs Two Things
Lastly, every entry needs two things as far as I am concerned. They need a lamp, I love this designer look a like that I have in ours right now. In your entry way you also need a place to sit. I have an upholstered bench tucked under our table that guests can pull out to take off or put on their shoes. Or we can pull it into the living room for extra seating if we need to. You don't need to have such a large bench, a small stool or ottoman with some personality would definitely work as well. I just so happened to have this one and loved how it looked tucked under the table.