I am excited to share this roundup today. I gathered a bunch of my favorite sofas from the inter webs that are all > $1,000. I get asked where I purchased my tufted sofa from a lot, and you guys, I literally bought it online for an amazing deal, you can find it here. I think tufted sofas have a way of elevating spaces, so if you can snag a budget friendly version you are golden. My friend has also recently bought a new sofa quite cheap from a website called furniture in fashion and said she loves it. I might see if I can get her to review it, because I really don't have time and prefer my tufted one if I'm honest! Anyway, we all want budget friendly, but not something that particularly looks budget friendly, am I right?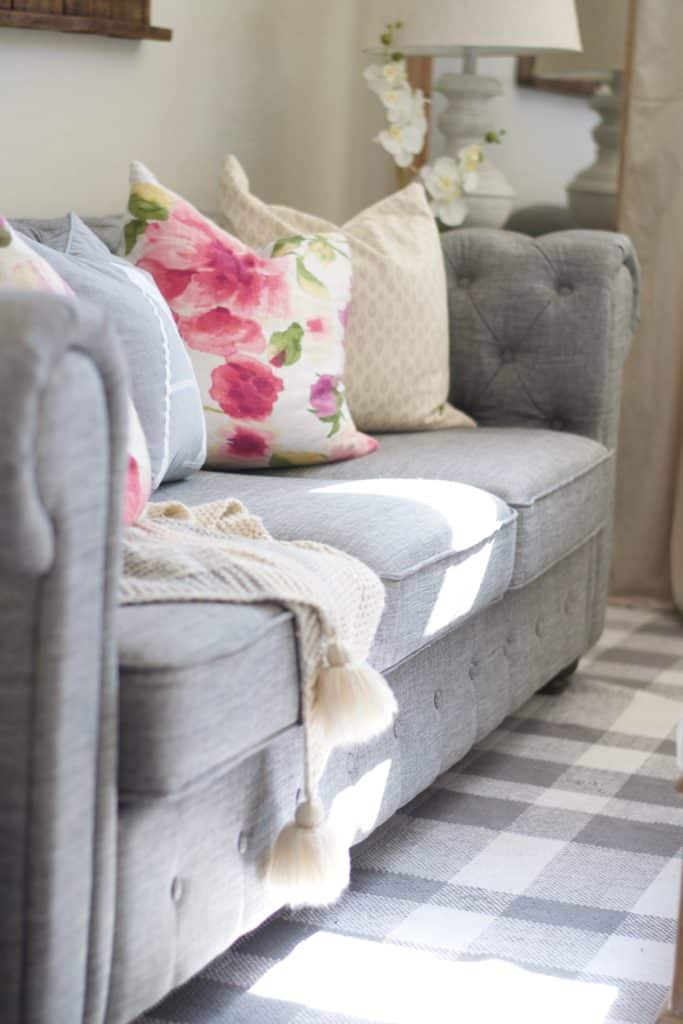 In honor of buying large furniture online so you don't have to arrange delivery which I mean, all the praise hands, I gathered a few of my other favorites for you to shop. All are so good, I mean so good.
like a modern sleeper and it looks great with the rest of the interior of the house. I must admit that I have lingering hopes of owning a leather sofa once again in the future. I wish I had taken the time to learn how to restore dry leather before giving it away!