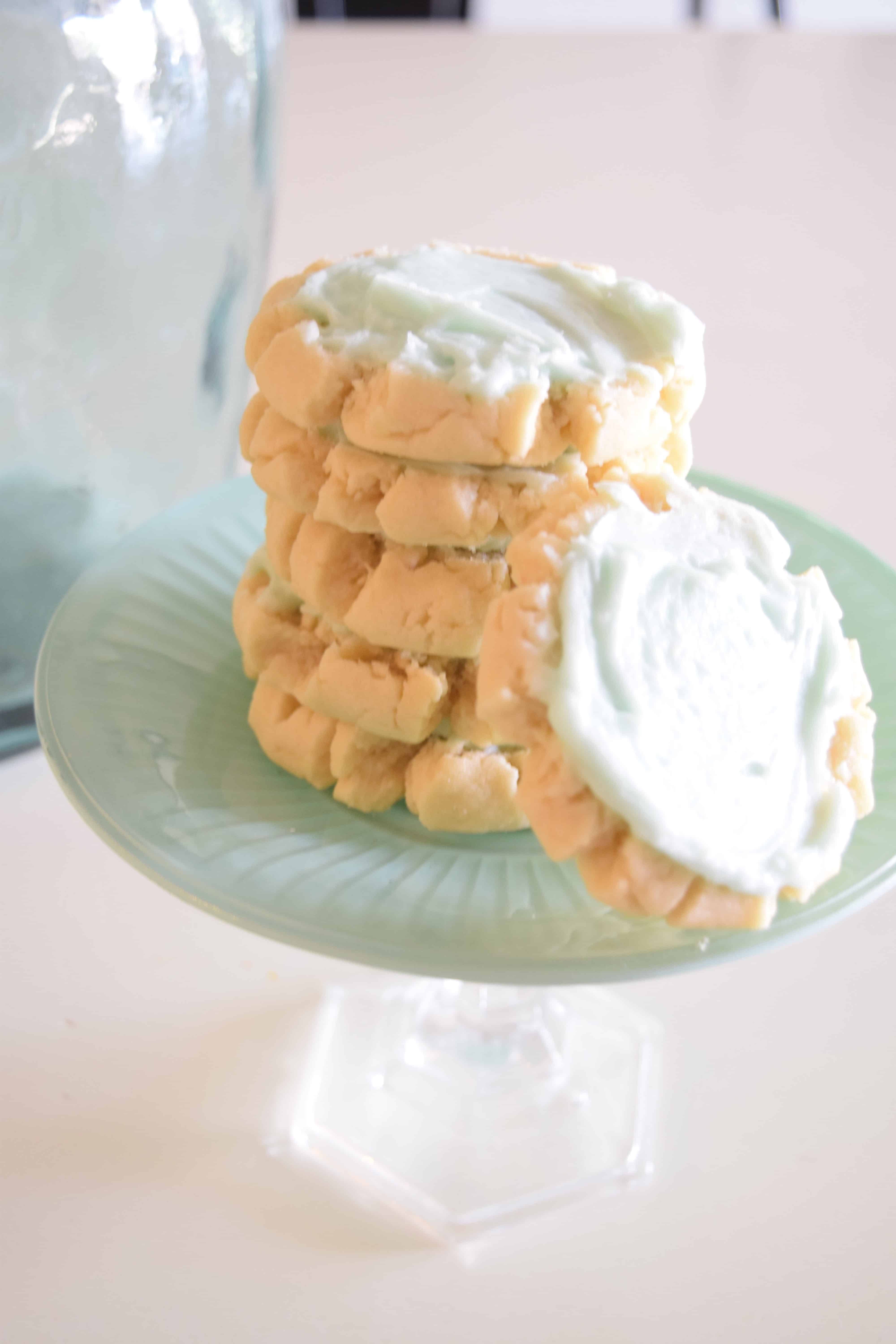 Happy Independence Day! I'm sure by now everyone and their dog have tried these copycat Swig sugar cookies. There are millions of recipes floating around, all very similar, but these are my favorite. My husband, an avid sugar cookie connoisseur, has actually been making these in our family for a while now. I decided to try them for our fourth of July family get to together. Can you believe I have NEVER made sugar cookies before?! Crazy, I know.  I have always really loved baking, but have never been much of a sugar cookie fan so I've just never made them.They were delicious! This recipe is very similar to others you'll find on pinterest but i like to add a little vanilla and almond extract to the dough and I like to do my own frosting.
Swig Sugar Cookies
Ingredients:
1 C butter slightly softened
¾ C vegetable oil
1 ¼ C sugar
¾ C powdered sugar
2 T water
2 eggs
½ teaspoon vanilla extract
½ teaspoon almond extract
½ t baking Soda
½ t cream of tarter
1 t salt
5 ½ C flour
Directions:
Preheat oven to 350 degrees
Cream together butter, vegetable oil, sugar, powdered and water.
Once incorporated, add in eggs and beat until just combined.
Add vanilla and almond extract.
Combine dry ingredients in a separate bowl then slowly add to butter mixture.
Mix until everything is just combined.
Roll the dough  into golf ball sized balls and place on your cookie sheet. I like to line my cookie sheets in parchment paper.
In a small dish combine about ¼c sugar and a pinch or two of salt.
Find something you can smash your dough balls down with. I used a ¼ cup measuring cup.
Dip the bottom of your cup in the sugar and salt mixture then smash your dough down so it makes your nice rough cut edges.
I like to then sprinkle more of the sugar/ salt mixture on top of the dough.
Bake at 350 degrees for about 8 minutes. Let them cool on your pan for a couple minutes then transfer to a cooling rack.
Once your cookies are cooled, frost with my favorite buttercream!  I personally prefer this buttercream to the traditional swig frosting,
Frosting:
1 cup (2 sticks) softened butter
4 cups powdered sugar
½ teaspoon almond extract
½ teaspoon coconut extract
1-2 teaspoon milk
Directions:
Beat your butter for about a minute.
Add two cups powdered sugar and beat.
Now add your coconut and almond extracts.
Add your last two cups of powdered sugar.
Thin with milk or cream if needed.
Frost and try not to eat a whole pan!