I wanted to share a new favorite cozy spot in our home. It's in my office actually, my desk area is immediately across from this area, and it is this amazing cozy daybed update. You may remember this daybed from my daughter's room and it has always been a favorite thing that I have built. I really wanted to share the plans we followed from Ana White, but the link isn't working right now.. I'm trying to get it fixed and I'll keep you updated.
While I loved the color it was, I wanted it to be a little more grownup in my office... so I painted it in my favorite dark grey, Benjamin Moore Kendall Charcoal. It is just such a great dark grey color. It's the perfect amount of moody paired with everything else light and bright.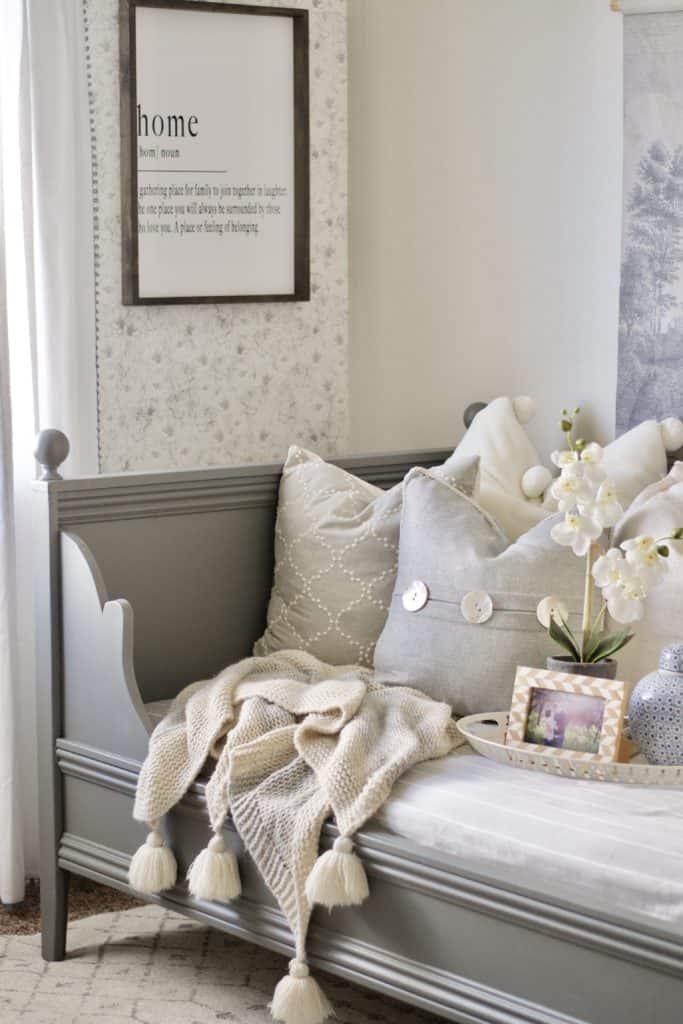 I plan on using this daybed for guests but also as a comfortable place to work. Since I work a lot via laptop I think it'll be just so nice to sit here and work on design or the blog or nap... whichever. The biggest trick I used to make this space comfortable and inviting is just overfilling it with pillows. I layered the back with Euro sized 30 x 30's and then filled the front in with just regular 20 x 20's.I covered the mattress in this fitted sheet. I went pretty mismatch with the pillows but I just kept all the details in the same family with varying textures and thats what really ties them together.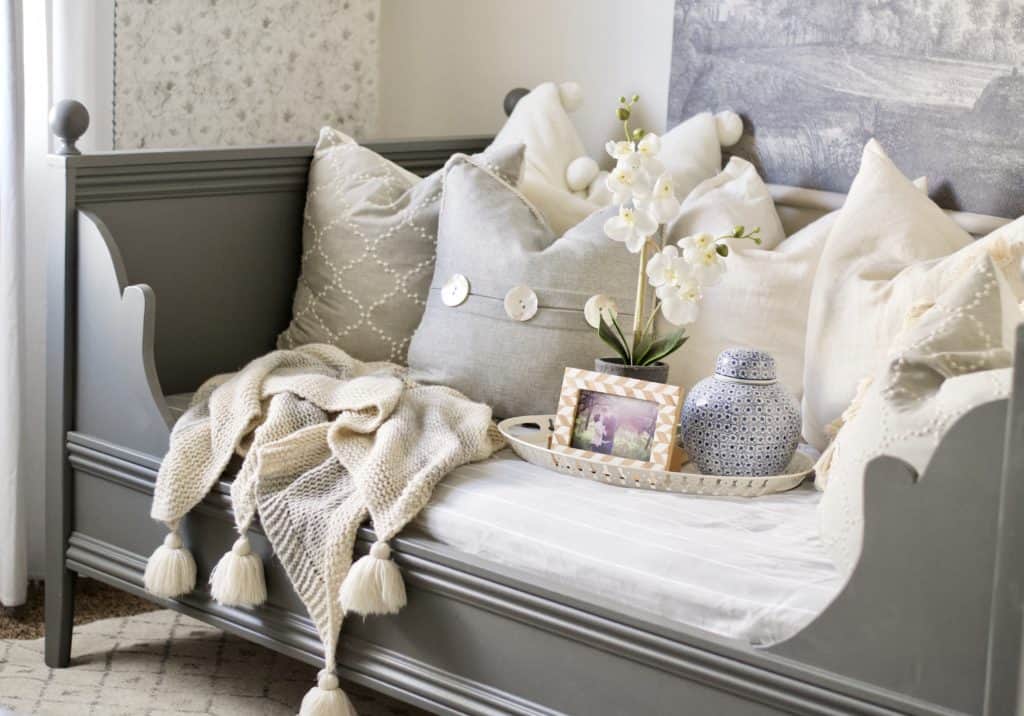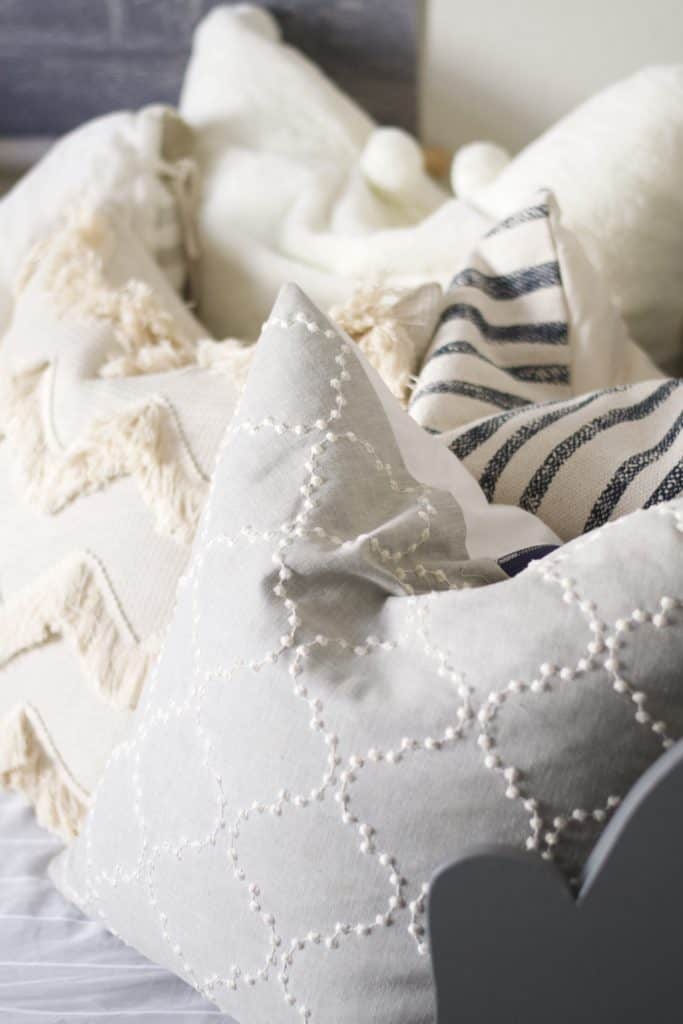 Even though this area is super neutral, in fact, entirely neutral... what keeps it interesting is all the different textures going on and layers of design. I heavily resisted adding a bunch of color to my office.. I really like to work in a neutral space since I have a creative job. It helps my mind rest I feel like and all the texture and shapes are still inspiring to me.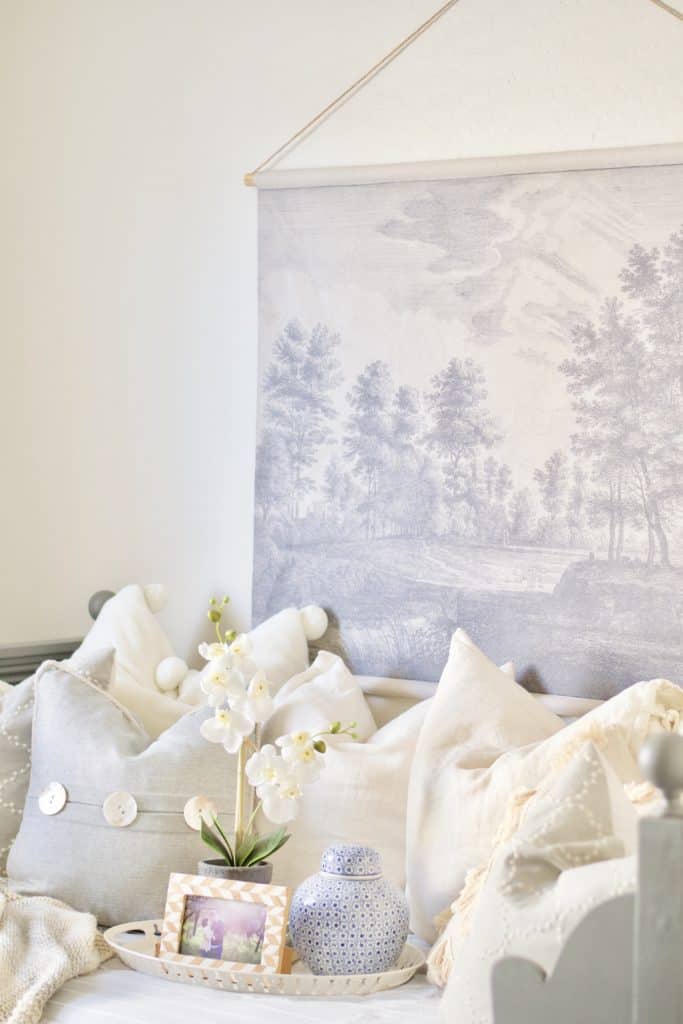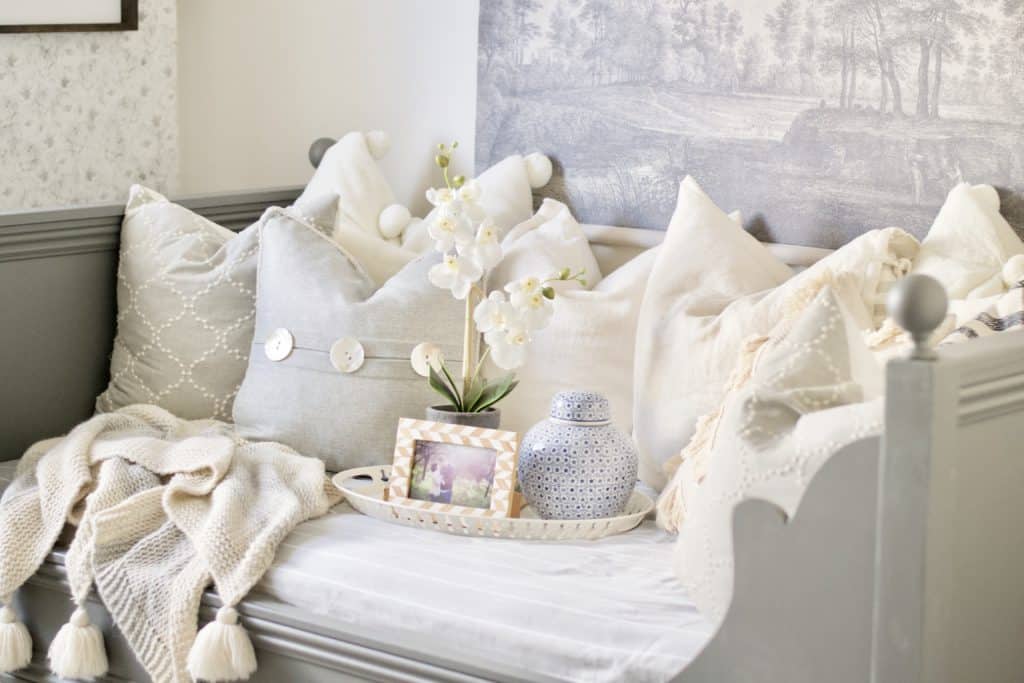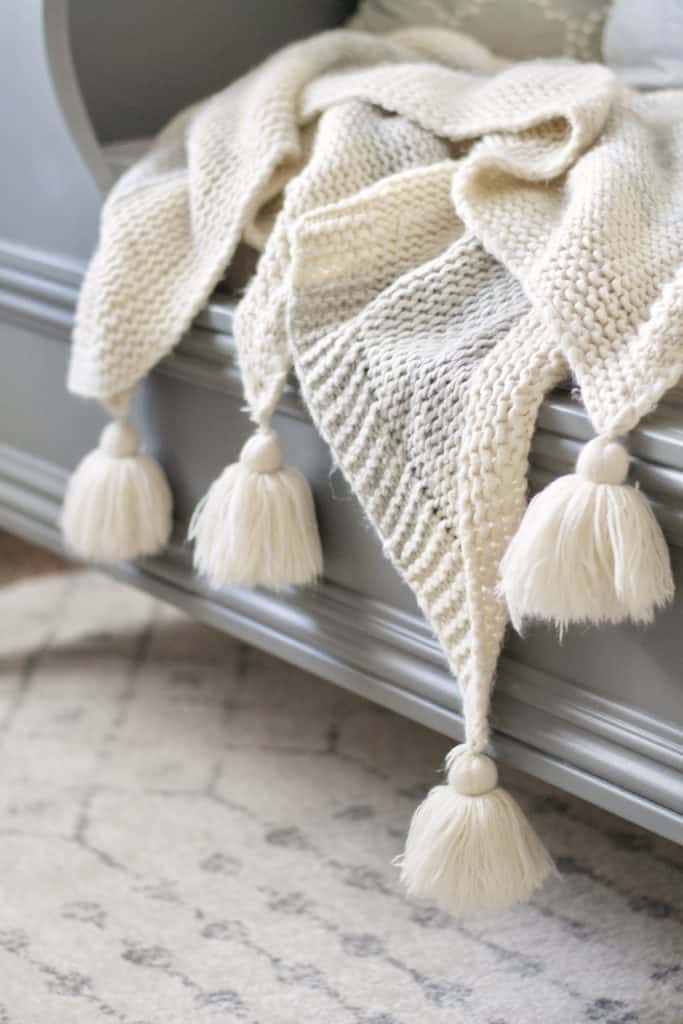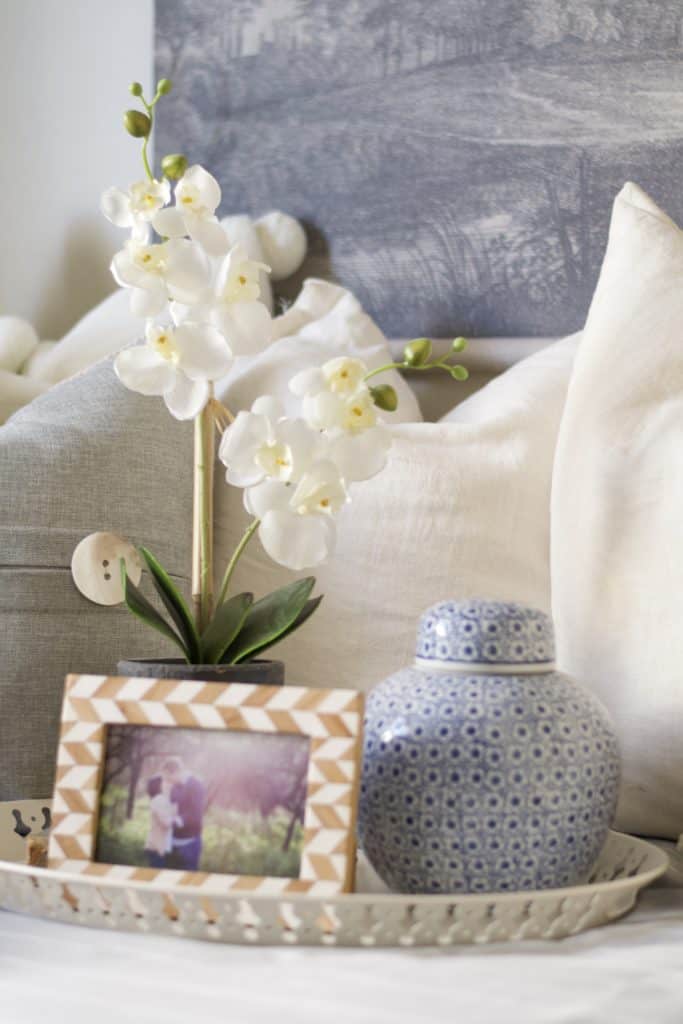 Andddd I just had to pop in this picture of baby Sawyer, my little partner in crime that is forever by my side while I'm staging and photographing and designing. He was hanging out with me while I was in here working and I just had to take a little photo of him because man, he is my favorite little guy.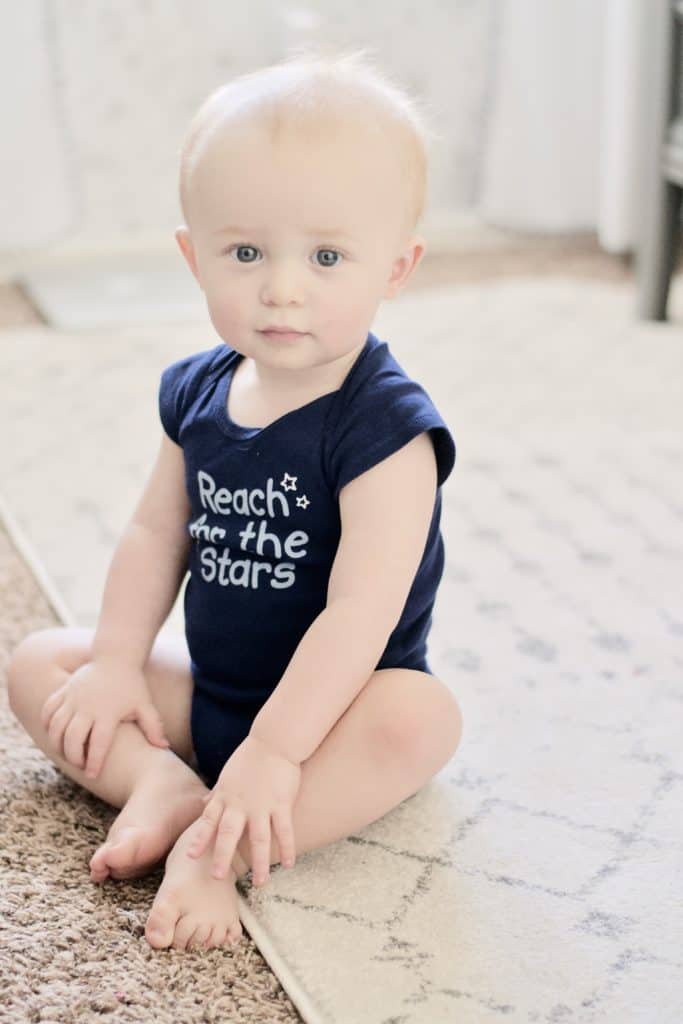 Room Details:
Wallpaper. Rug. Home Sign. Pillows are all from Homegoods or made by me.Throw Blanket is from Homegoods.