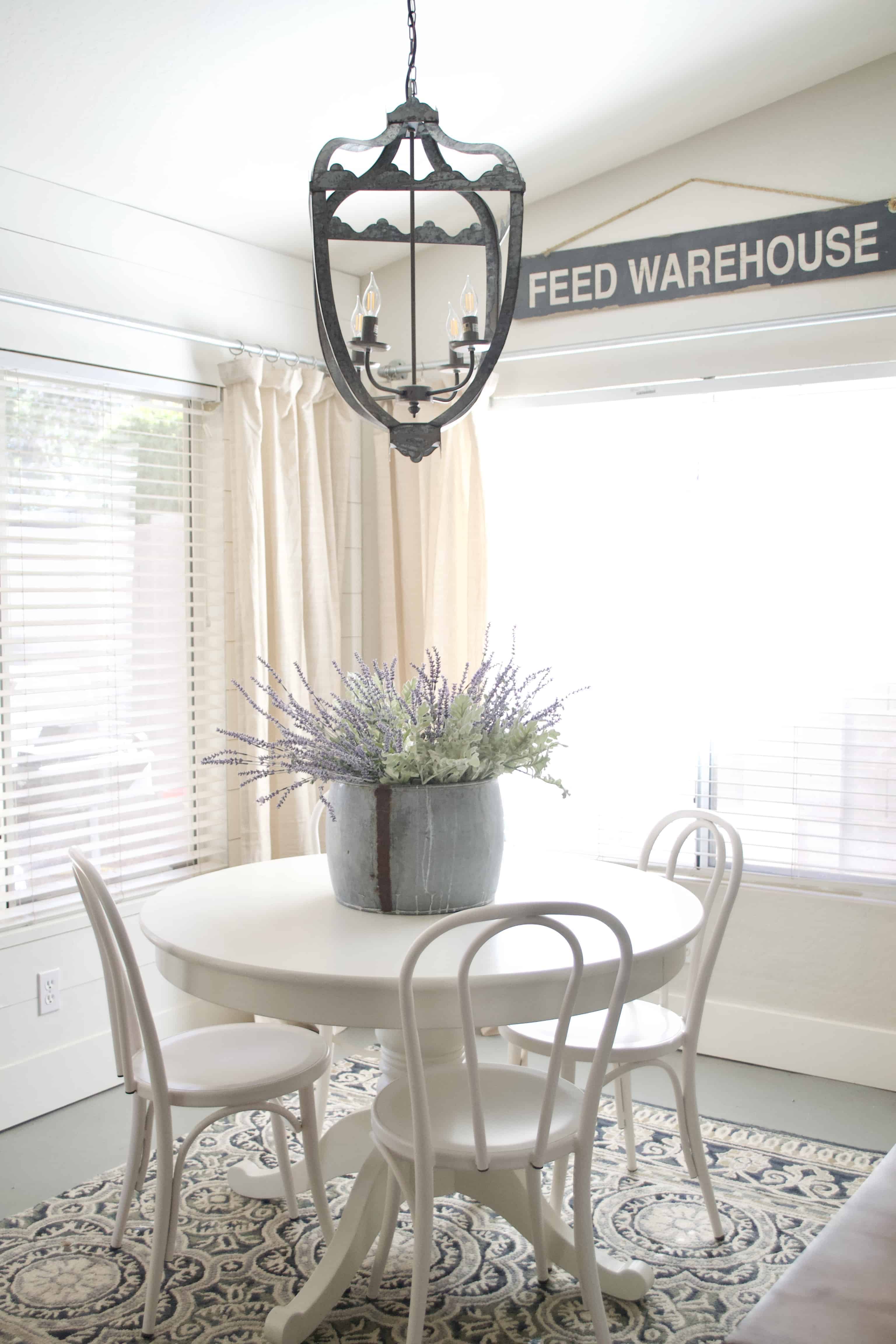 From time to time I feel like there's so much I would like to do in our home… the list feels never ending. We recently swapped out our dining nook light for one we picked up when we were visiting Waco, TX at The Findery and I stopped for a moment to think about how far we have come since we bought our home almost 5 years ago. Let's look at previous looks of our dining area– only if you promise to keep the judging to a minimum.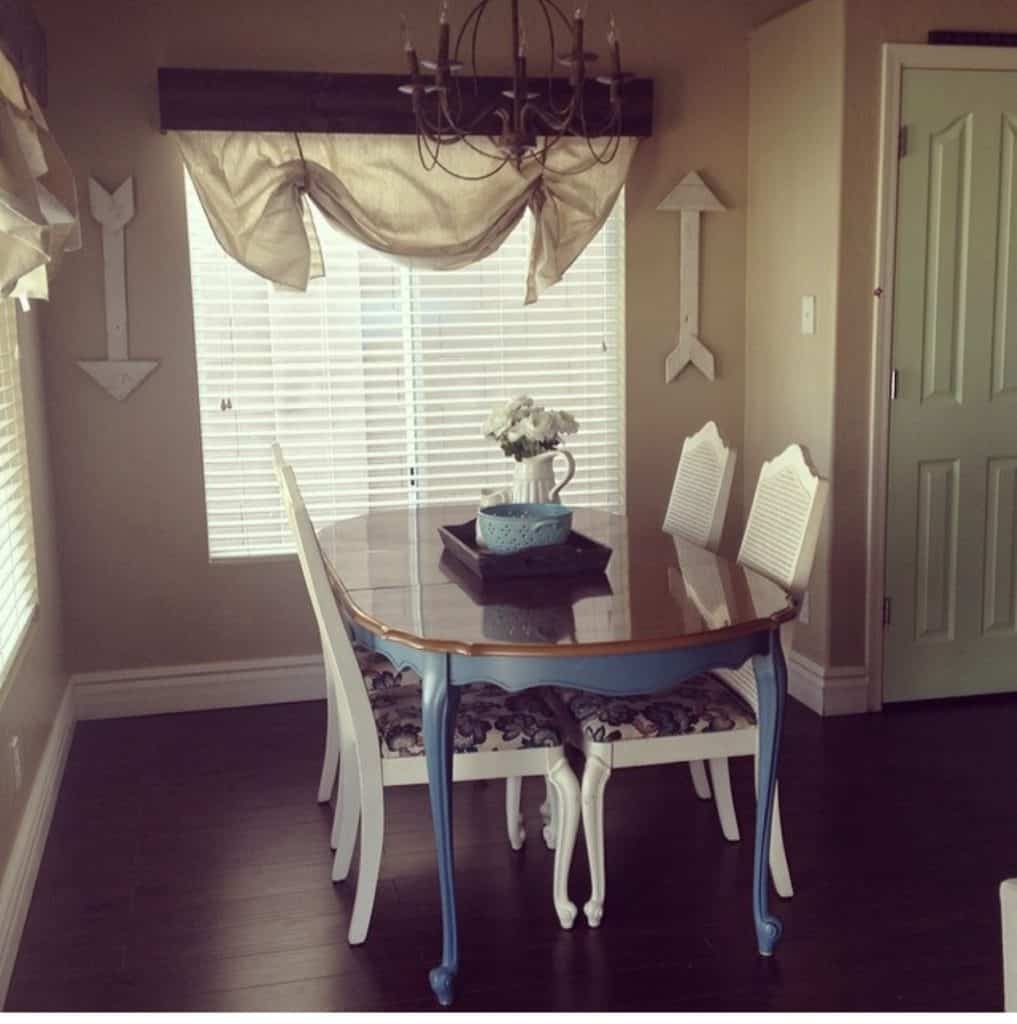 This is what it looked like when we first moved in pretty much. It was very beige and well– brown. I made a quick change refinishing a more farmhouse style table + planking the back wall + added industrial curtain rods. It was more my style, but I quickly realized that this small dining area really needed a round table to function best… so I changed it again. Major designer problems I know.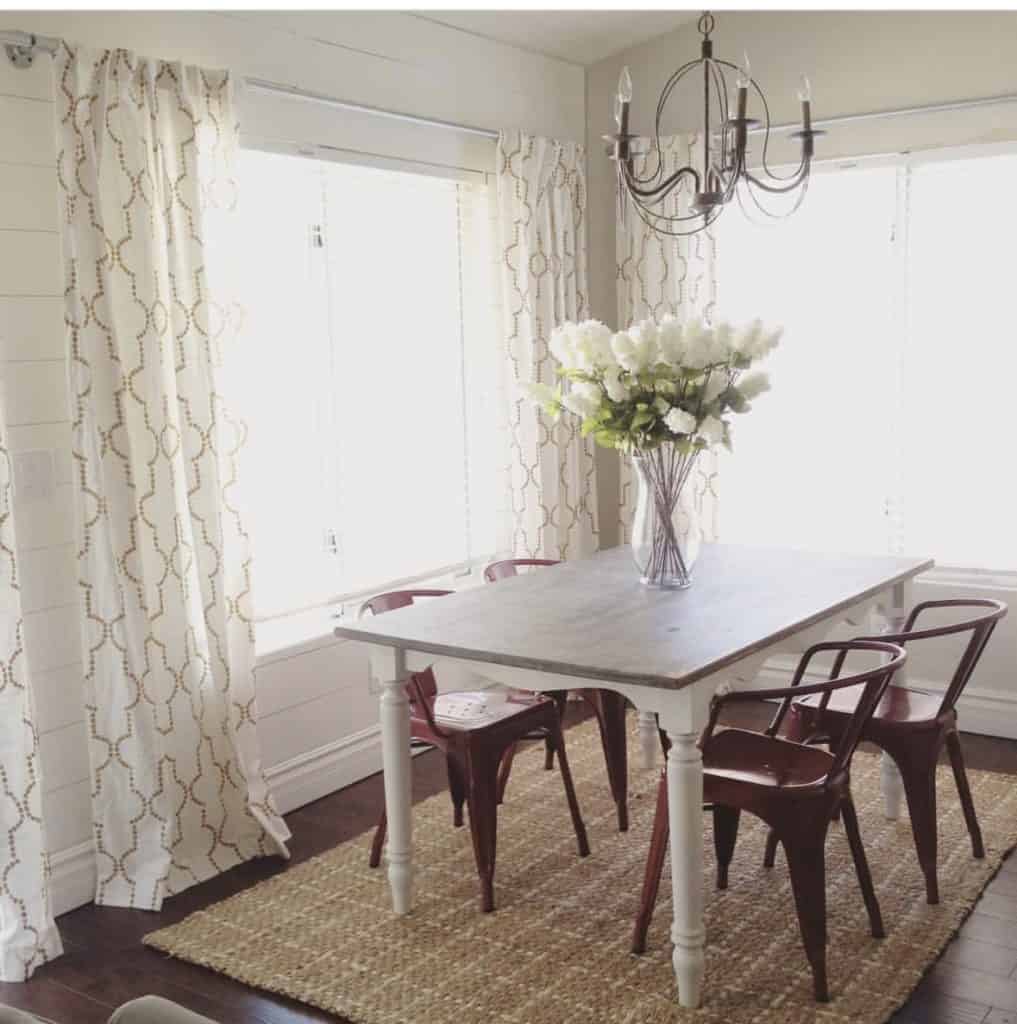 I didn't mind the light fixture we had before– but I stumbled across this gorgeous galvanized oversized lantern at The Findery and had to have it. I think homes are so fun to tweak and change. A new light fixture can just breathe so much fresh air into your home. I love it. It is rather heavy so of course, I did not install it myself. After a few calls to an electrician and helping the electrician find out more about the weight of the new chandelier, he came out and fit it for me. I'd rather the electrician fit it anyway so that I know it's installed properly and securely.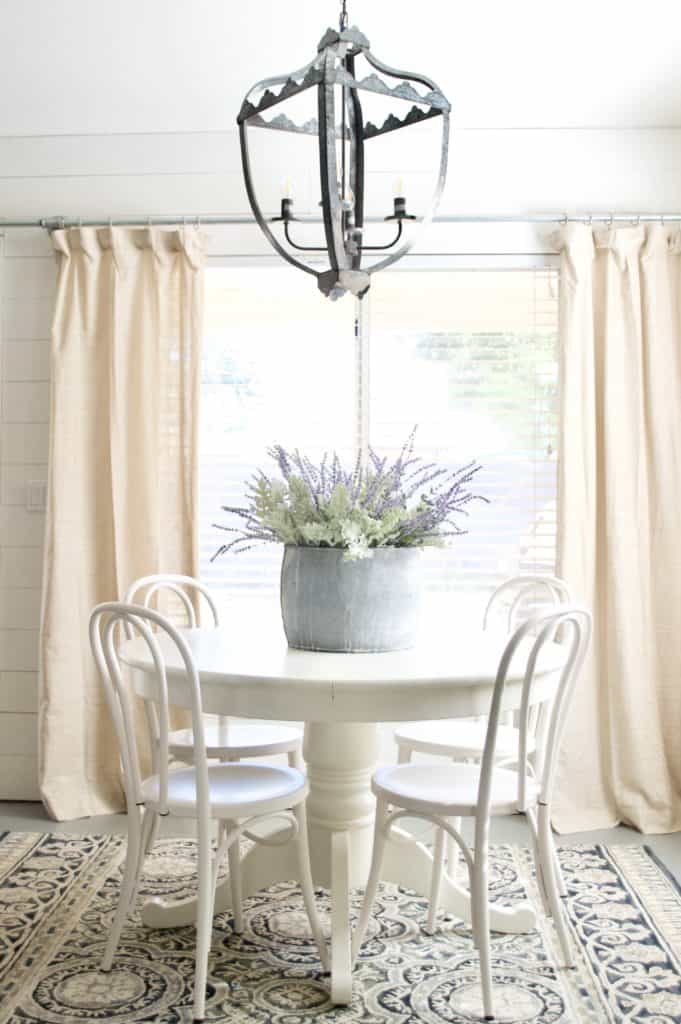 I also love the big huge bowl I got at the spring Junk in the Trunk Vintage Market in Scottsdale a couple weeks ago. I filled it with faux lavender stems I grabbed at Hobby Lobby. I have no idea what the bowl was originally used for, but the patina on it was real good– and it had centerpiece written all over it when I saw it. Do you make small tweaks in your home decorations often? I feel like you're either one kind of person or another. I love constant little changes to keep the freshness alive and well.