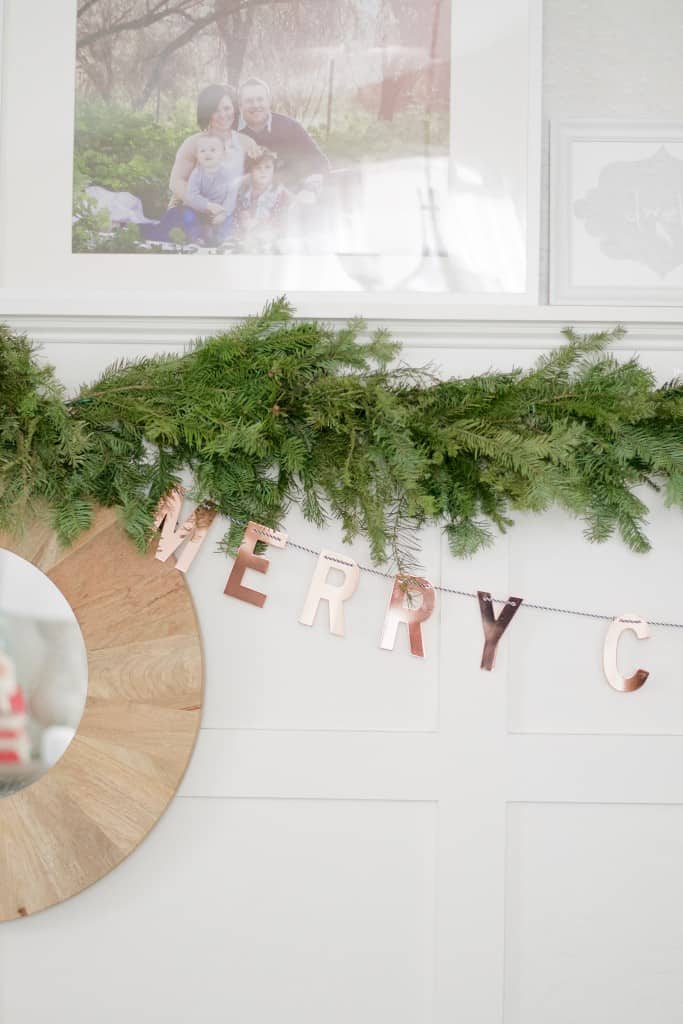 We are SO excited to share our DIY evergreen garland with you today! We LOVE fresh garland, who doesn't? But we both needed A LOT of it for our christmas decor this year, and knew we could figure out a way to make it for less than the tree lots charged. So we stopped by our local Lowe's and picked up a box of their tree lot scraps, looked up a couple tutorials and got to work!
Supplies:
-Tree scraps, cut into 6" sprigs. (You can add in juniper if you have some, on Rylen's we added in some branches with green leaves from her front yard)
-Heavy 28 rafia wrapped green floral wire (Michael's)
-Thin 8 gauge you want it to be thin enough to coil easily, but strong enough to not break (Michael's)
-Wire cutters & Pruners
-Gloves (optional...but we totally got a couple blisters not using them)
Here is a great tutorial that we read before we began.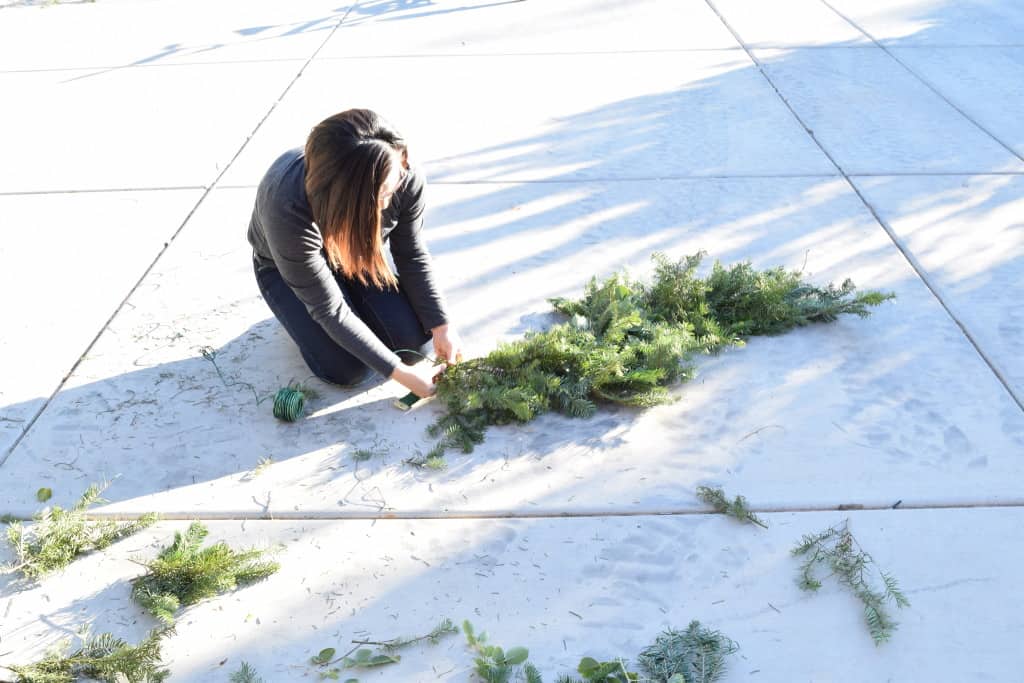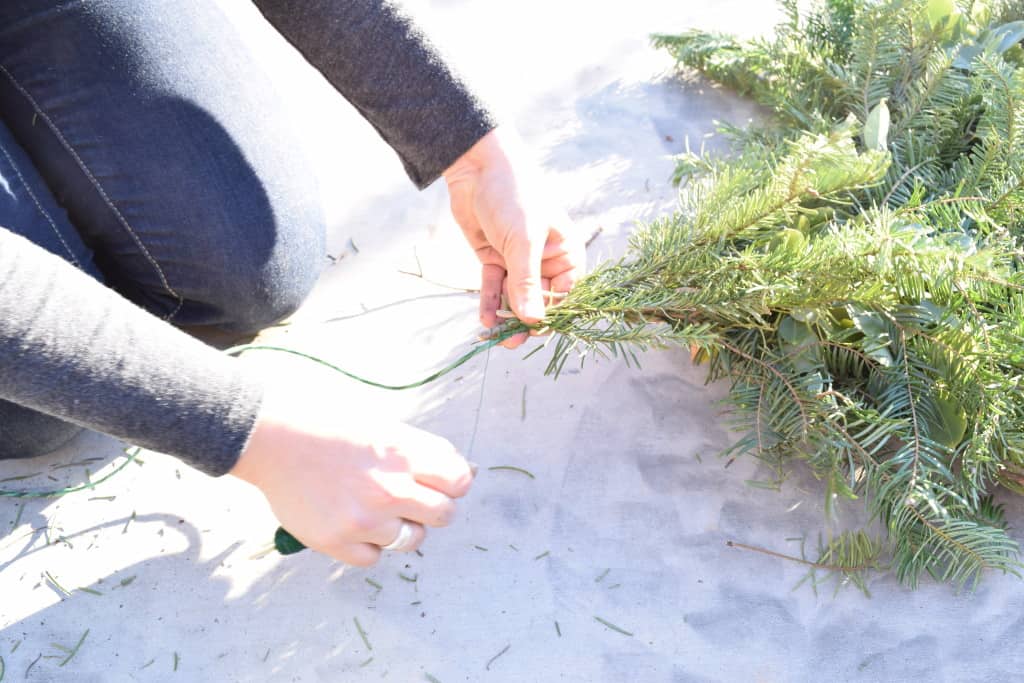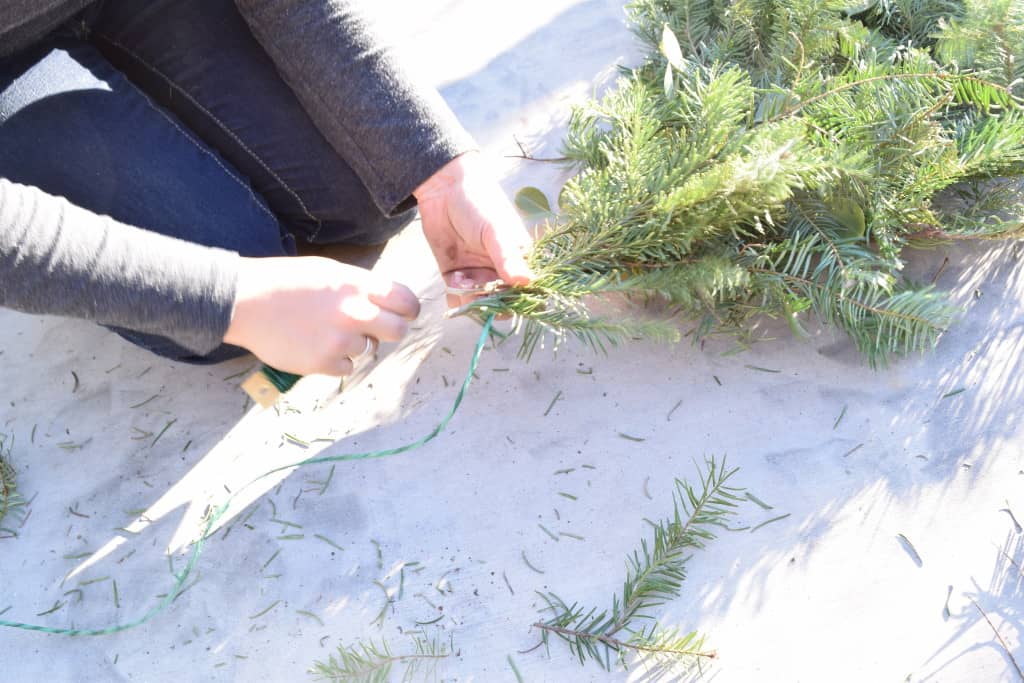 We realized after making Rylen's (she was the guinea pig) that smaller bunches worked out a little better because these end up ginorm if you don't. On Jenna's the bunches we used were much smaller and it ended up sitting a little better once hung.
It went pretty fast once we got it down. Each took a couple hours, but Rylen's was about 12 feet, and Jenna's 14 feet long. The best part is with coupons we  only spent about $5 in supplies for both.
This is Jenna's Garland made with thinner 6" bunches.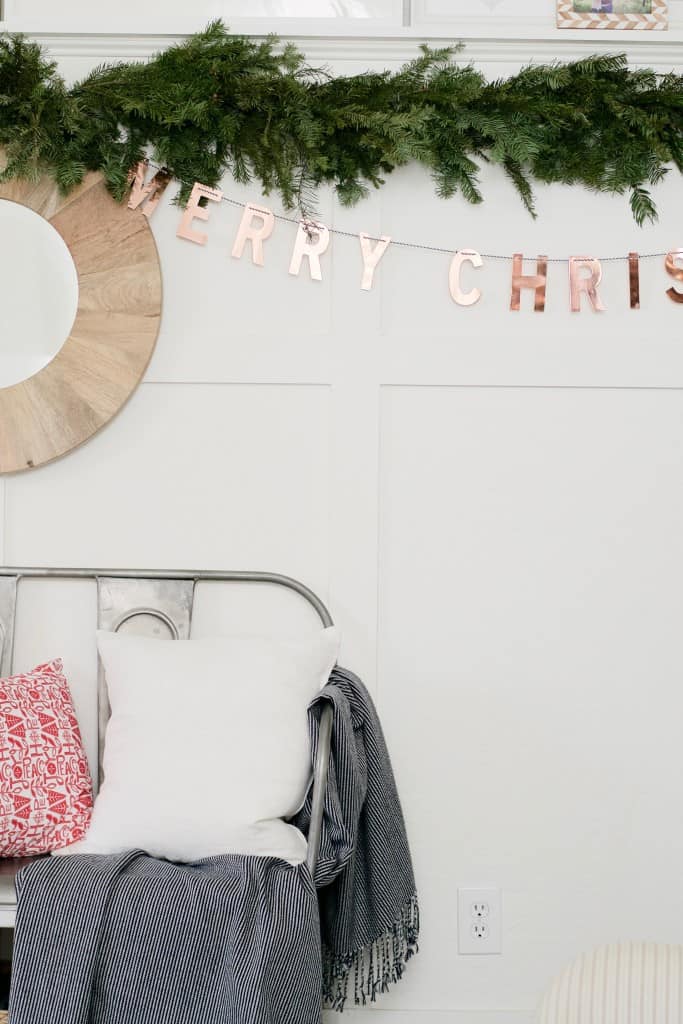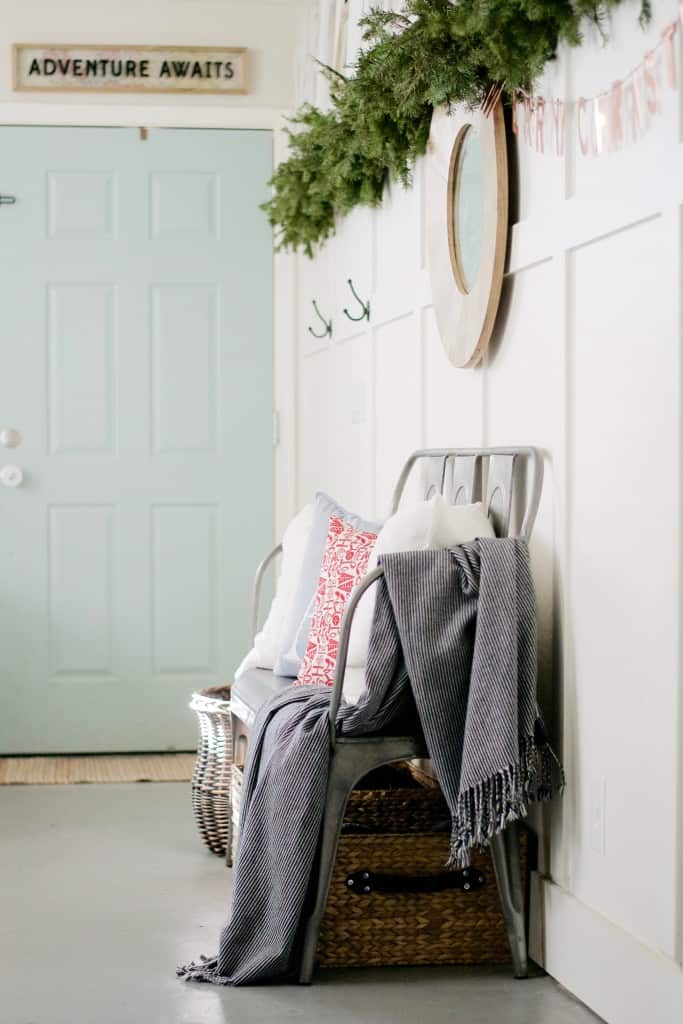 And Rylen's made with larger 12" bunches.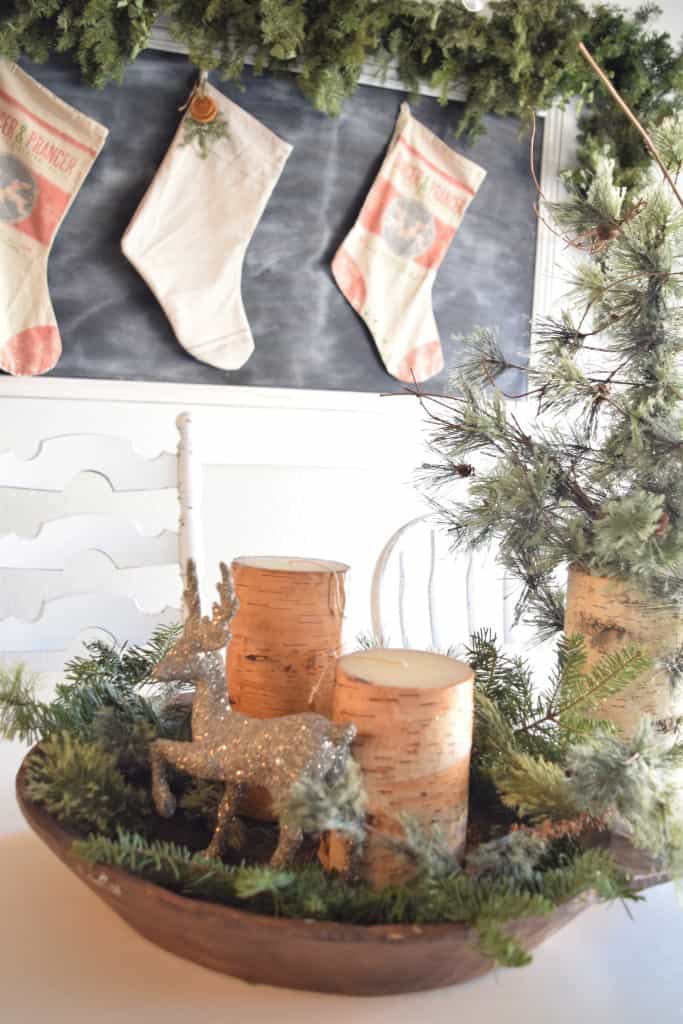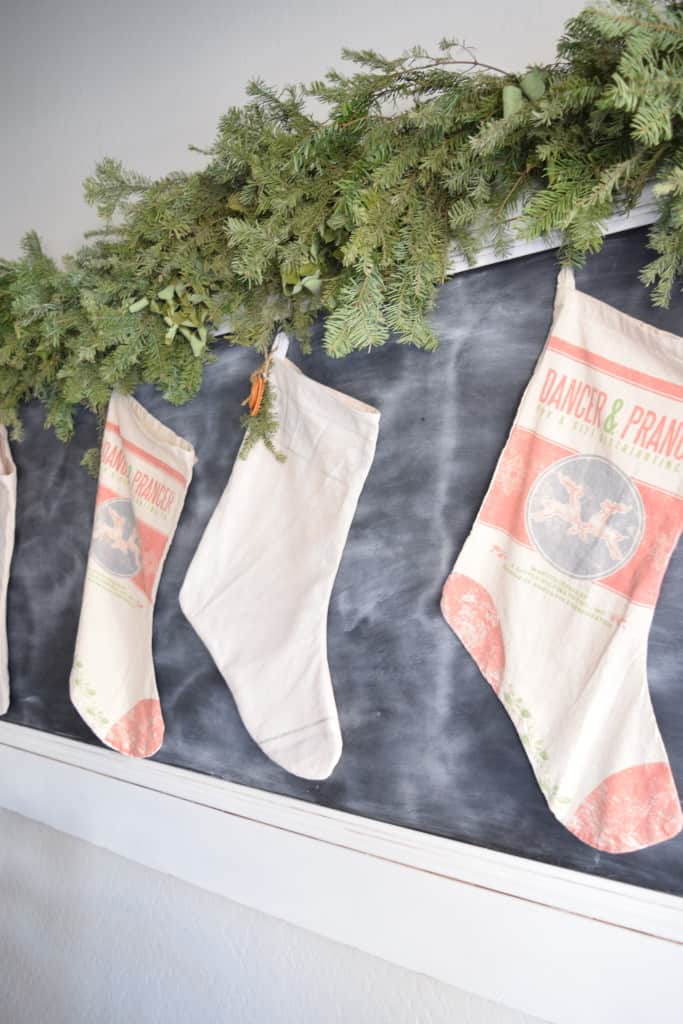 We are thrilled with how they turned out! It's always fun to DIY things you've never tried before.