Color blocked glass vases and vessels are a huge trend right now. I just think they are a fun trendy way to have a classic glass vase. A lot of the ones I've seen carry a large price tag. I first stumbled across this cute trend when I saw this dipped glass vase from McGee and Co. Though it was super cute, I knew I could more than likely easily recreate the look myself for just a couple bucks.
Perhaps this is the most simple DIY decor project I have ever shared but quick little crafts are good for your soul I think.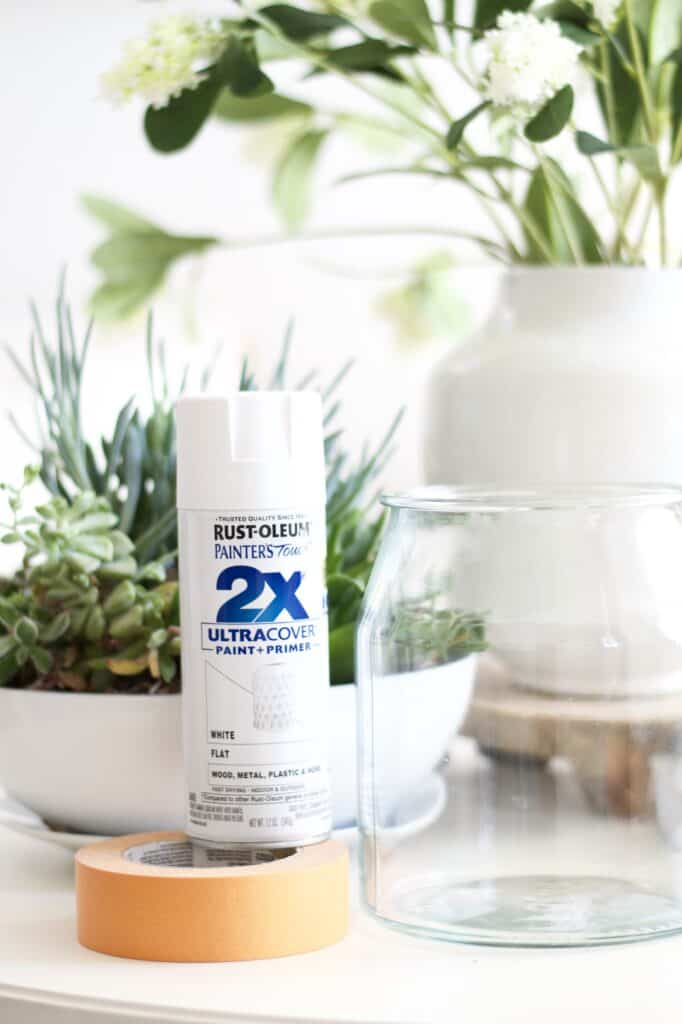 The supplies for this project are really simple. A glass vase, I grabbed mine for a couple bucks at Ikea, painters tape, and spray paint. I decided to go with a spray paint that included a paint + primer in 1 so it would adhere to the glass perhaps a little better than your standard spray paint. I personally love the Rustoleum line of spray paint, I feel like it's just the best.
My inspiration piece had the color blocking on the bottom, however I decided to do my own thing and color dip the top of my vase instead of the bottom. You really can do whatever you'd like with this project. So just tape off the part of the vase you don't want color on and then go outside and spray your piece.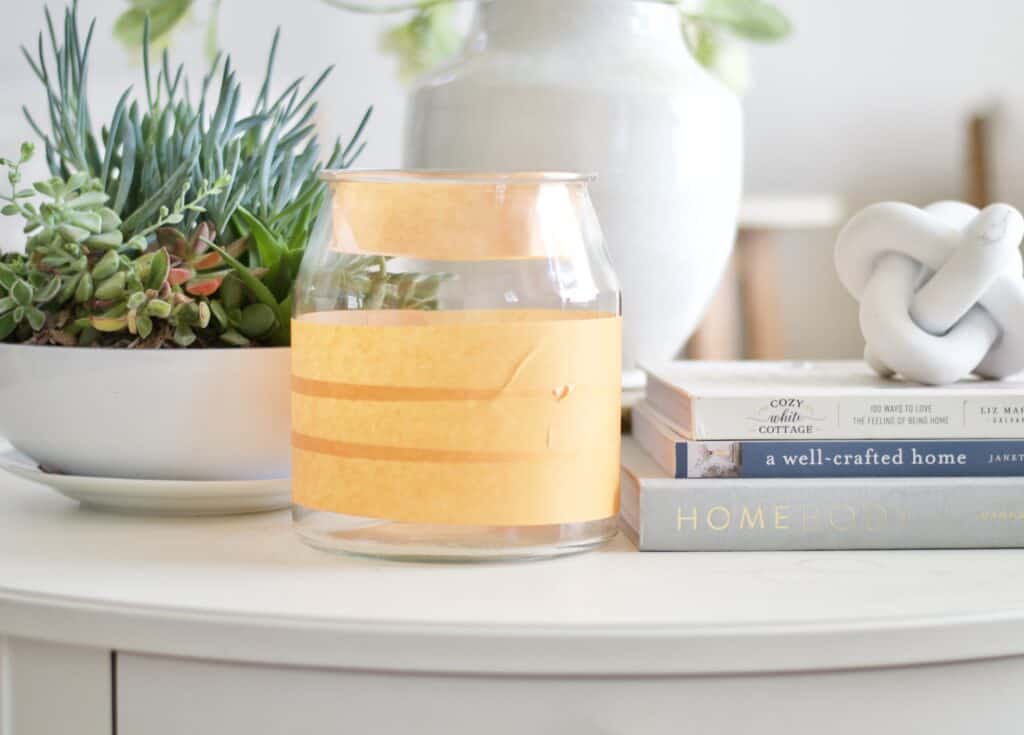 This is what my vase looked like before I took it outside to give it a coat of paint.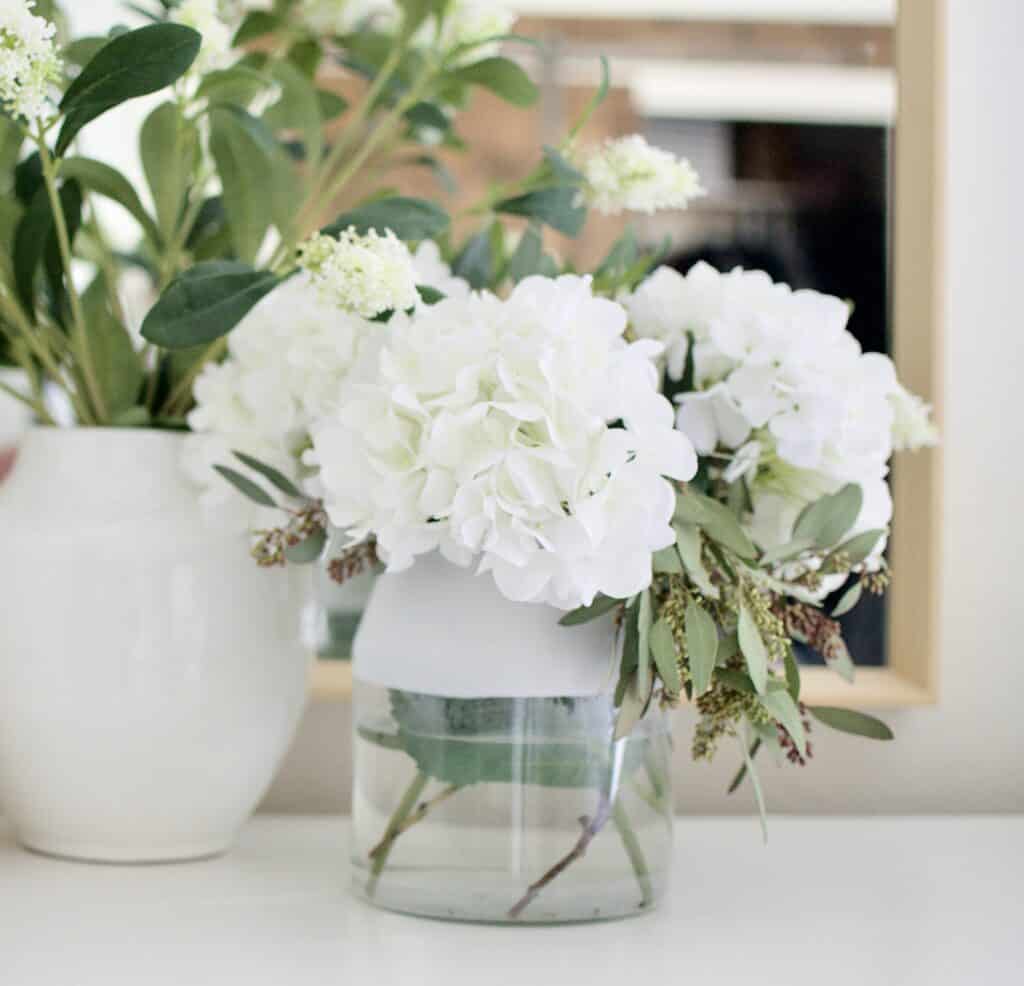 I just love how quick, easy + chic this project turned out to be. I'm a sucker for quick gratification. I really think that the color-blocked addition to a regular glass vase just really elevates it up a notch. I could keep fresh flowers or beautiful artificial flowers like those made available by Silk by Design in it and admire them forever. It's quite an interior decor idea, you should try it sometime!
I really like how fresh the whole concept is + look how cute it looks next to my bed in my Master.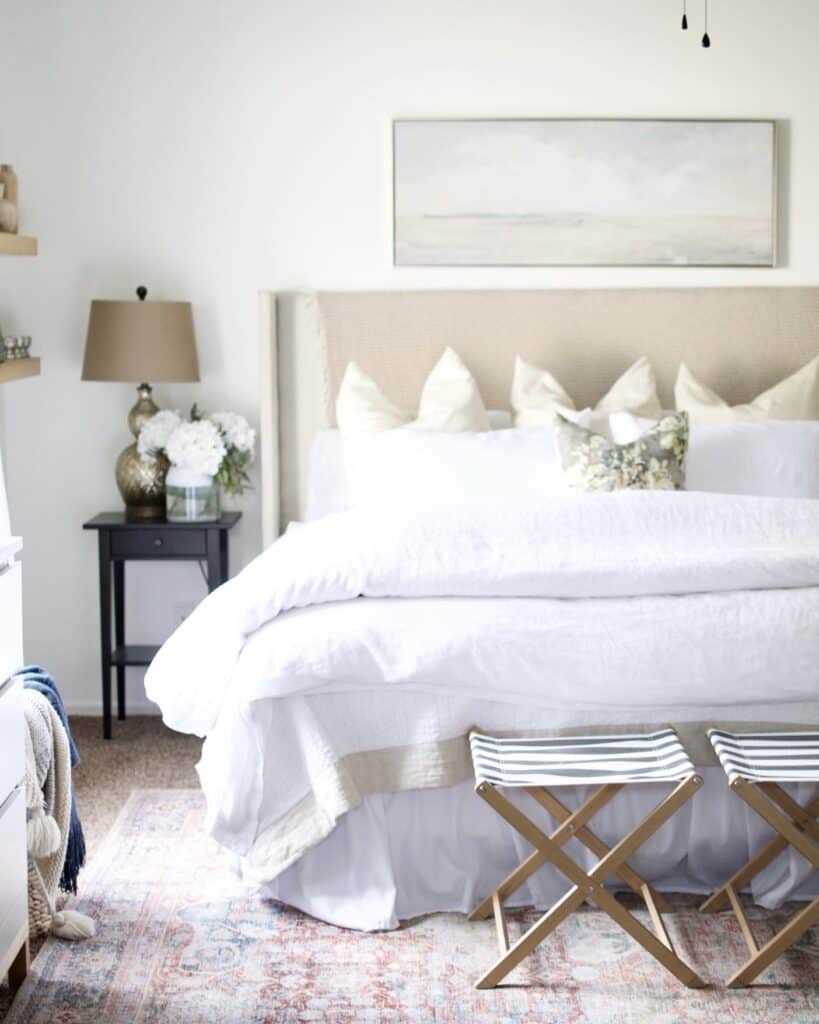 I am always trying to work between the lines of what is classic + timeless and keeping it fresh + comfortable. It can be a hard road to walk in the design world. I am the kind of designer that loves a light airy beautiful space, but also realize that there will be a parade of dirty feet and sticky hands living in it day to day.
I thought this DIY was fun because it was so inexpensive and added to any old space it adds a fresh trendy touch without a big cost investment you can add a trendy edge to a rather traditional space.
I see a lot of people who are stuck between trendiness and classic style. I know this territory well because I live in it as well. I believe you can have both.
Shop this Post

DIY Color Dipped Vase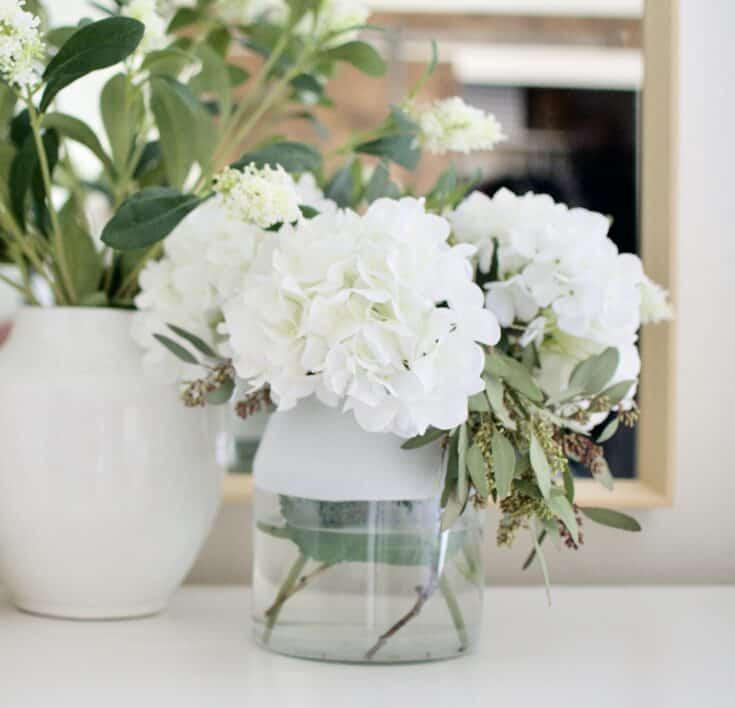 Quickly and inexpensively create this on trend color dipped vase.
Materials
Clear glass vase of your choice
Painters Tape
Spray Paint (I used Rustoleum Paint + Primer)
Instructions
Make sure glass vase is clean + dust free.
Using painters tape, tape off completely the areas you don't want paint to get on.
Take piece outside and apply spray paint to desired area in light coats until coverage is as desired.
Let dry completely.
Remove painters tape.
Take inside fill with floral arrangement + enjoy!
Notes
Care Instructions: If your vase needs cleaned, wash only with warm soapy water. Do not use abrasive sponges. Once painted, these vases are not dishwasher safe.