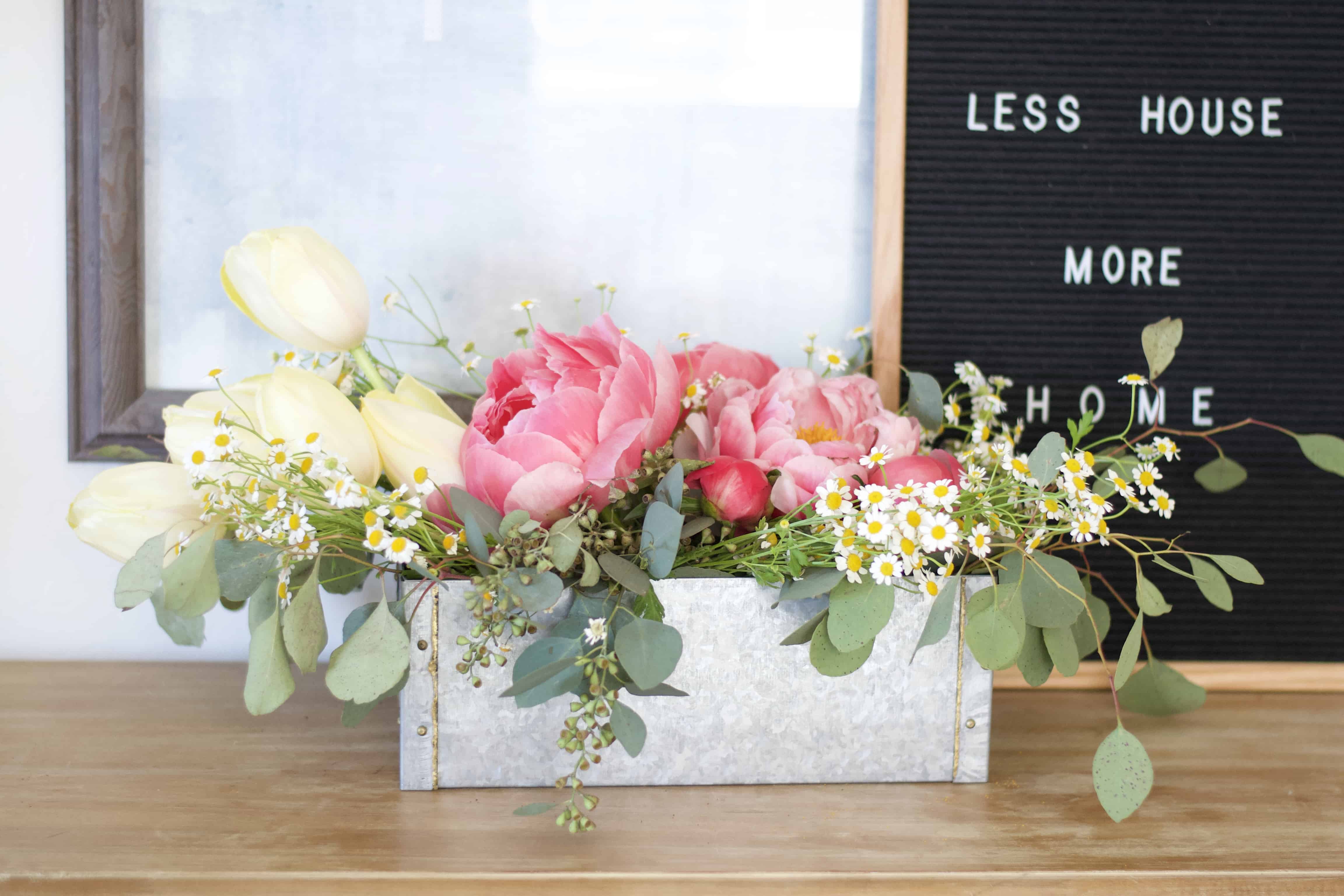 Want to know something you may not know about me? Some may think it's funny, others may think it's strange, my husband would say it's my natural undisciplined nature– I personally think it speaks to my awesomeness. I became a certified florist right out of high school. Which is random and really if you think about it has nothing to do with anything.
You know when you're in school and they would ask you what you want to be when you grew up? Well, I always really… like really struggled answering that question because it felt so limiting to me. Parts of me wanted to be different things. You know what I mean? I am definitely a creative brained person so I am sure that is part of my problem– the other part may be that I'm a gemini who is known for their multiple personalities– or I am just a woman and it's my prerogative after all right?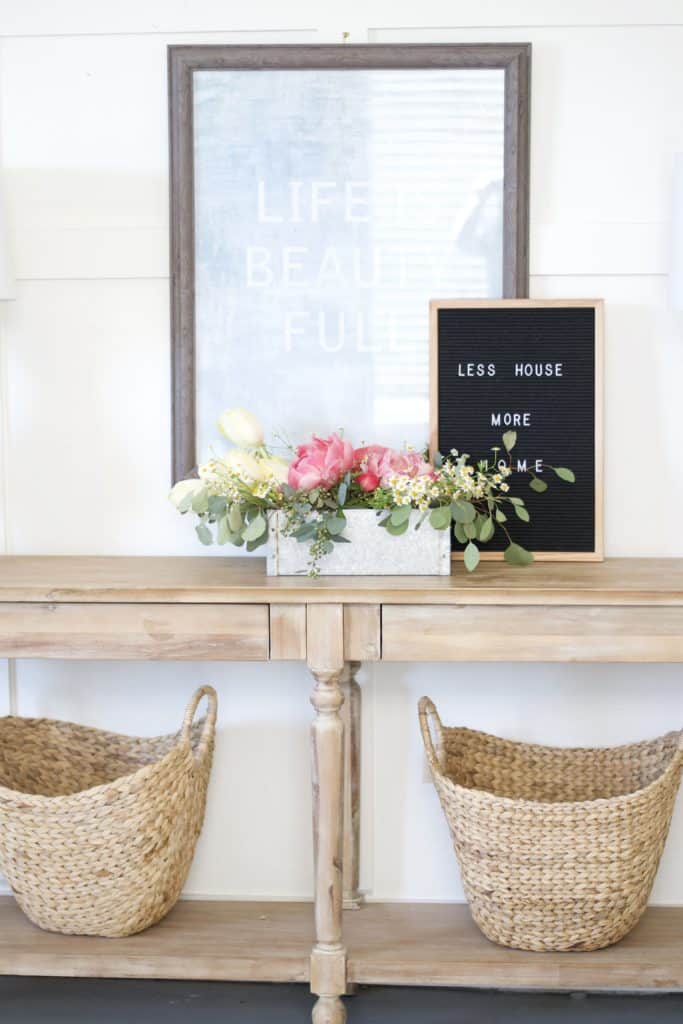 I haven't used this skill that I learned so many moons ago very much in the last 10 years, but lately I've been craving to do more than just decorate and change things and design– I have wanted to foster that creative energy that got me into this work field in the first place. Creative energy is an interesting thing– I feel like I'm always learning how to use it in the right way to feel most fulfilled.
When I walk into Trader Joe's I can scarce contain myself at all their bunches of stems. They sell mostly bunches of the same flowers which basically begs you to buy a few and arrange them yourself. While, it is stunning to have a vase full of all the same flower– just by adding a couple things you have a bonafide arrangement, which makes you feel all sorts of fancy when you put them together yourself.
I grabbed peonies, tulips, two different varieties of eucalyptus, and some chamomile daises. I think the total for all of the bunches was around $30. I got this arrangement and two other smaller arrangements I gave to friends with the amount so certainly cost effective. It's really simple to create these type of arrangements and the wow factor is strong.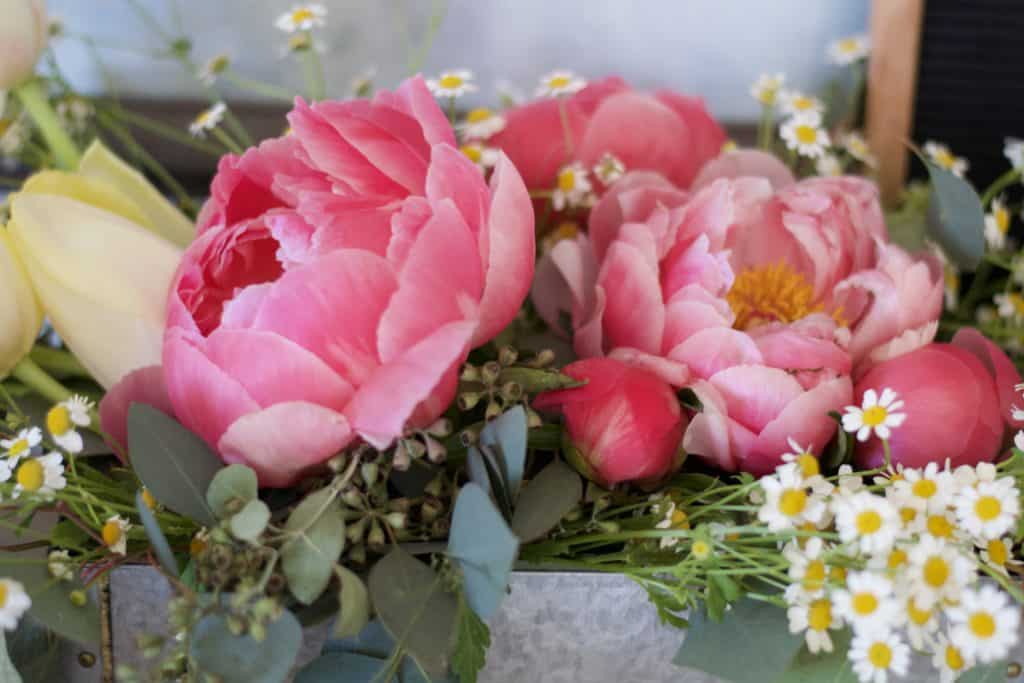 Next time you're at your local grocery store why don't you grab yourself a couple bunches and try it for yourself!