Popping in today to share this super simple DIY painted wallpaper tutorial with you all. I recently completed my boys room, you can read more about that here. We were lucky enough to purchase our home with the bead board wainscoting on the bottom ⅔ of the walls in this room. We painted the bead board Kendall Charcoal when it was our nursery, you can see that room here. I had left the top just plain white waiting for inspiration to strike when it came to adding a wallpaper on the top ⅓. I was really indecisive because wallpaper is an investment, and I really wanted something that could grow with them, that I wouldn't want to tear down in a year.
It finally occurred to me one day that I should just DIY some kind of wall treatment, it would be a LOT more budget friendly and provide the character that I craved in the space. I settled on a perfectly imperfect swiss cross design. I thought I would take you along on the process with this video I created, let me know how you feel about these kinds of tutorials because I love how personable they are.
I really didn't plague myself with being perfect on this project, I roughly spaced each cross about 6" from the one above it and then staggered my rows. It's not perfect but it ended up so darling I just love it.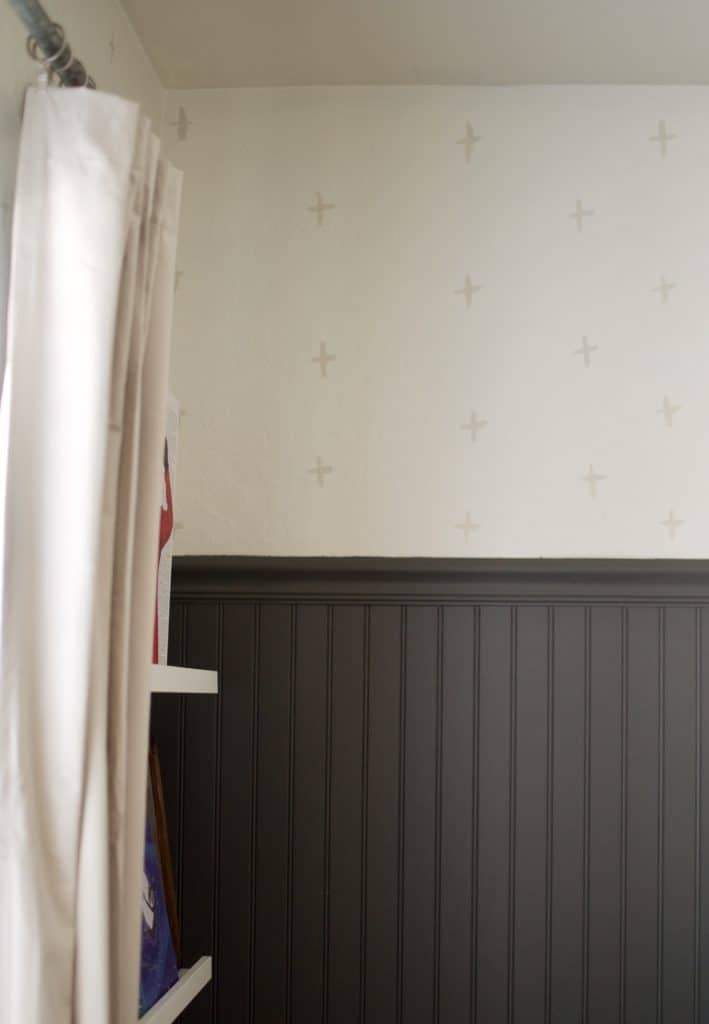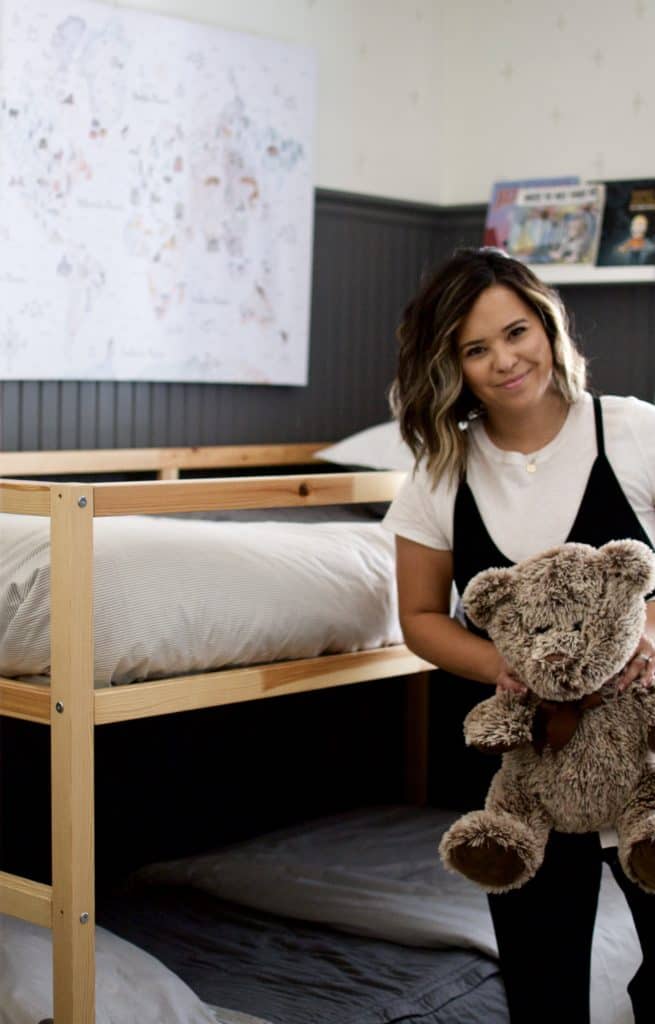 This was a really quick project, it only took a couple hours beginning to end. Which in retrospect really makes me laugh because I have spent years in indecision what to put on their walls. Now that it's done, I wonder what took me so long to be brave and just go for it.
This project really reminded me that sometimes we over plague ourselves with trying to do everything so perfectly that we end up not completing the smaller finishing details of our spaces. The small details once finished are so dang rewarding in the end. Sometimes you just have to take a leap, run to the craft store... and get that vision you've been mulling over for a year out of your head and into real life.
Pin this project for later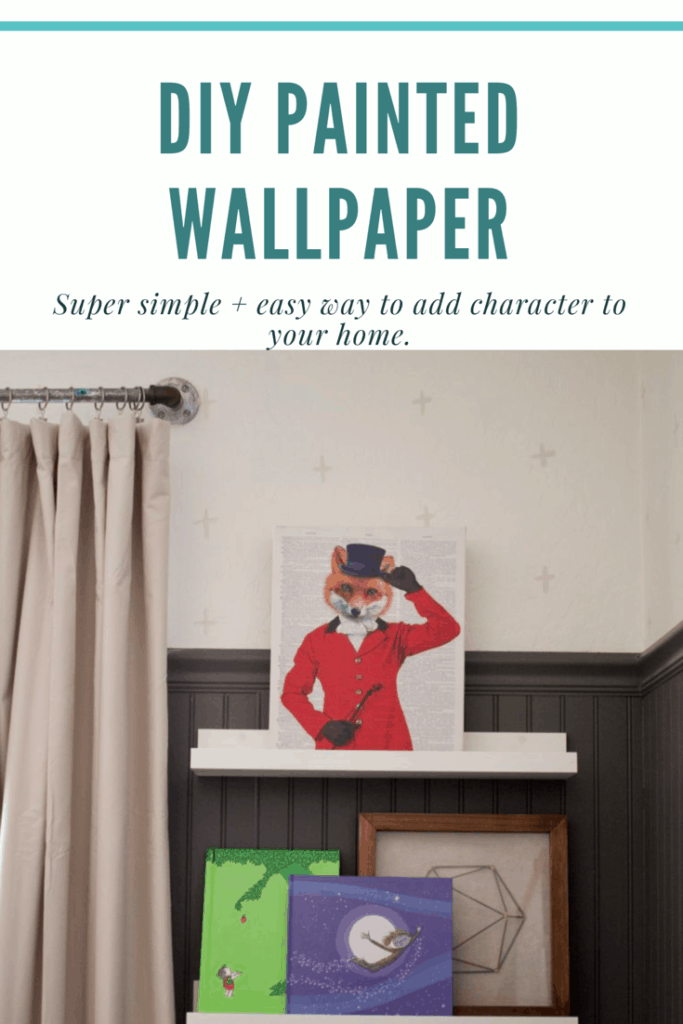 Shop this Space
(You can click directly on the images below to shop)