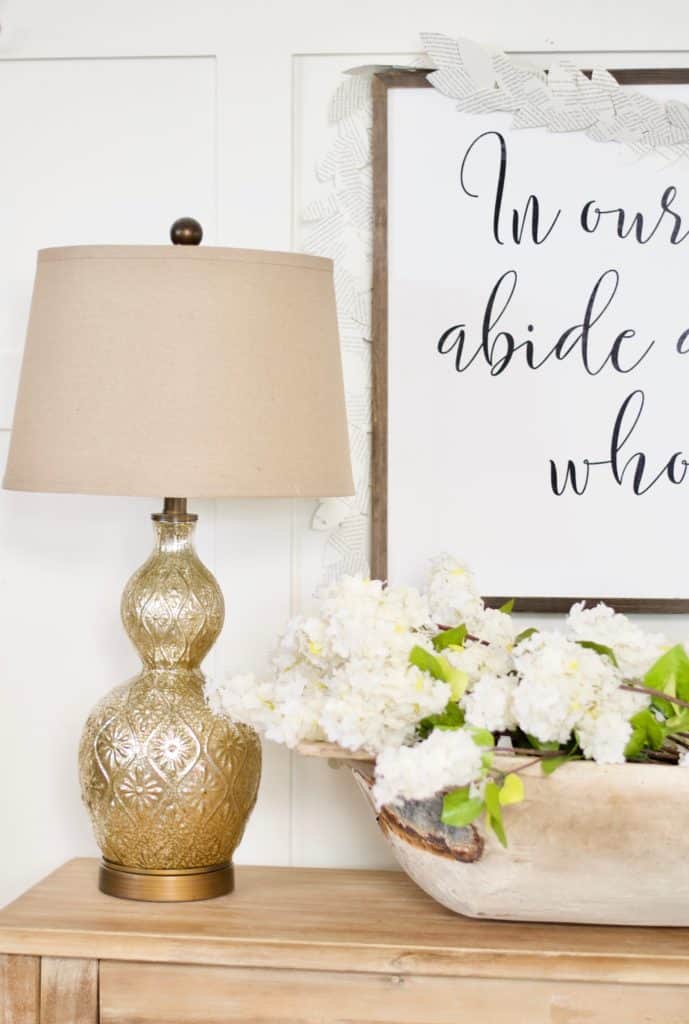 Hey guys! I wanted to stop in to share today an easy, like so easy, DIY garland I have on my entry way. I have been making these easy, DIY sewn paper garlands for a couple years and I always get so many questions about them... so I thought a blog post was in order. I've done them for events at church, parties I've thrown, and to adorn my own house. Here is a really good tutorial on them. Basically, you just sew them up on your sewing machine. So. Easy.
This one I used book pages which I love the texture of so much. I think everyone who has seen it has asked what book I cut up to make them, and let me tell you... cheap books from the Dollar Store! Did you know that your local Dollar Store sells chapter books? So basically it's completely guilt free. I cut the pages haphazardly into leaf shapes similar sizes and layered them over each other as I ran them through my sewing machine. Real simple. Just how I like my DIY projects to be.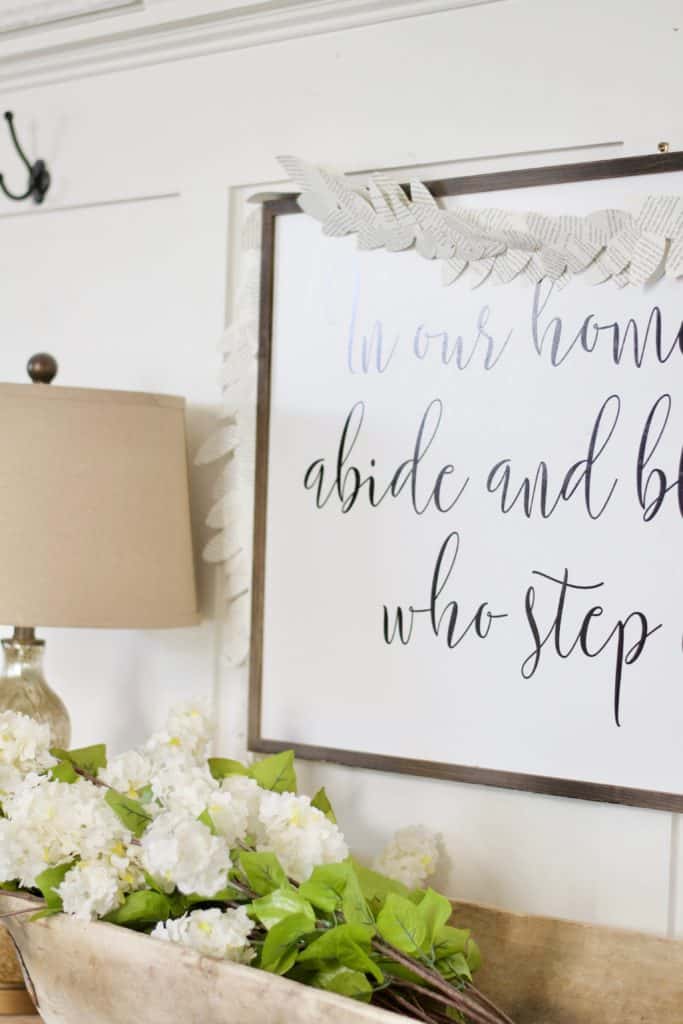 I know paper garlands are like so 5 years ago, but I honestly still love them and think it's so fun to make them for events... there just isn't anything quite as great as a handmade touch to things... everyone will think you put all sorts of extra effort in... when really it was so simple. It can be our secret.