I've shared with you here before about how I have been on a mission to clean up our home. You can read more about my mission + my approach to ridding our home of toxins here. My slow but steady approach to having a chemical free home has been working well for us, an area that needed a HUGE overhaul was our laundry routine. Laundry can be filled with some of the yuckiest toxins which is extra concerning because we wash our clothes and then they sit RIGHT on our skin all day. In particular, most run of the mill laundry products are filled with perfumes and dyes which are really concerning because they can mess with your natural hormones as well as contain harmful chemicals.
A huge over haul of your laundry routine seems daunting, but ditching just a couple things make a HUGE difference. I broke it down into 3 simple steps for you to take.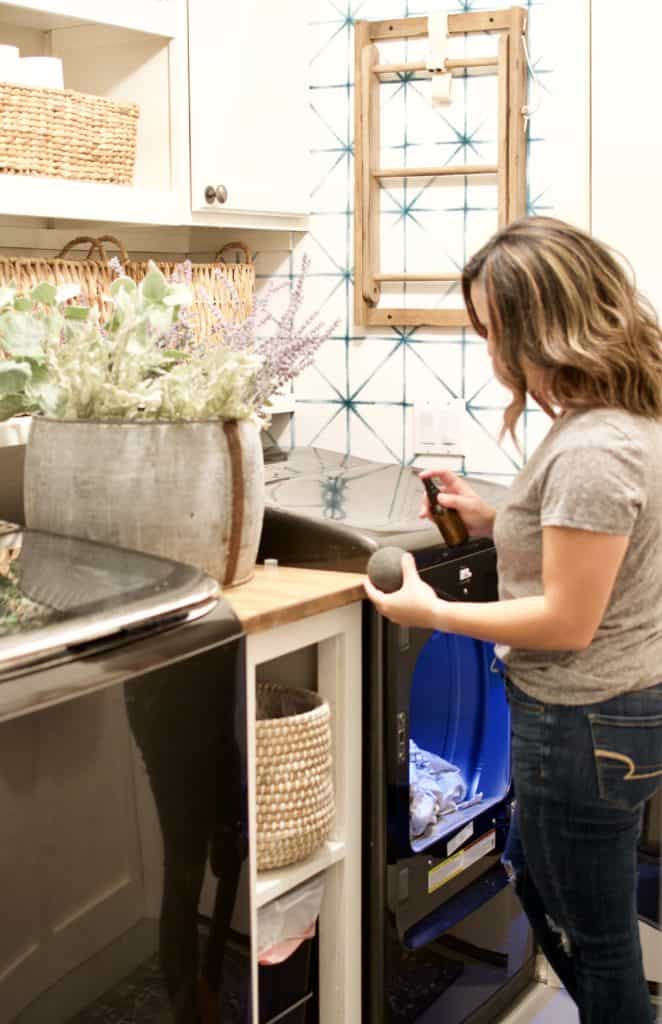 Ditch the dryer sheets. Dryer sheets are perhaps the biggest toxic offender in our laundry routine. INSTEAD opt for some Wool Dryer balls, they are used as a natural fabric softener. We use this affordable set, and have loved them SO much. If you want to add a scent to your laundry, I like to mix up some lavender spray and mist my dryer balls before I pop them in. It works really well and is absolutely toxin free.
Ditch the fabric crystals. We were previously big fans of a certain Unstoppable product.... wink wink. These guys are pretty much just covering your clothing in fake perfumes and dyes. INSTEAD mix up your own fabric softening scent crystals that are 100% toxin free. Do 4 cups epsom salt + 20-40 drops of whichever essential oil you'd like. I like to use lavender best, store in a glass container, then add 1-3 TBS per laundry load.
Ditch the toxic laundry soap. INSTEAD switch to a "free & clear" laundry detergent or sprays (for more info, check hudstonehome.com). Have you heard of the Think Dirty app? I love it, it rates every day products level's of toxic chemicals 1-10. Most regular laundry detergent scores about a 9 on the scale, simply choosing an option that is "free &clear" lowers it down to about a 3... which is much much better! Of course there are even cleaner detergent options out there, but just switching to another grocery store brand soap makes a HUGE difference.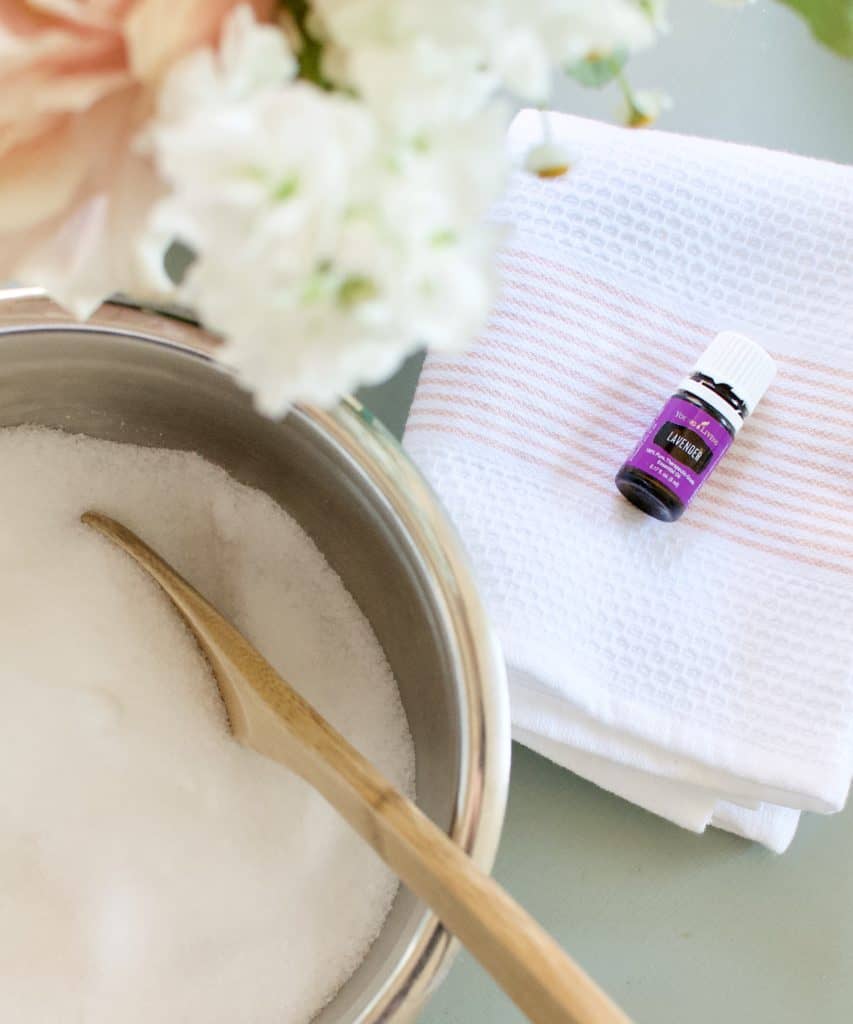 The changes I listed are not hard to in-act but gets you well on the chemical free path! Whenever I talk about a more natural approach to laundry, I hear SO often... but what about freshness? I think our Society really likes to take a load of laundry out and fill our homes with toxic fake perfumes... I don't know when we decided exactly that that's what it takes to be "fresh & clean." I've been using this method for months and can promise you our clothes are still fresh as well as clean without the gross stuff. With this method, our clothes smell great, are plenty clean and I have SO much more peace of mind knowing I'm not literally clothing my children in chemicals and yucky things.