Hey! I am excited to share with you some answers to some FAQ I've gotten about my e-design services. I recently re-launched these services, streamlining the process for my design clients and making it so much better! I know that hiring an Interior Designer can seem a little intimidating and maybe too costly for you. Once upon a time in Design School, one of my professors told me that in order to make money in the Design field I had to work in commercial design. I pretty much hated that idea because the entire reason WHY I chose Interior Design as my career field was because I love the idea of plain houses being turned into homes. I love working with people, real people, real families, just like you and help YOU turn your house into a home. I really do think a well designed home provides a great back drop for living better and more intentional lives. I  have loved working through my simple E Design services to help people "love where they live" on their own dime, in their own time frame, without being in any sort of awkward situations. 

Q: Do I have any say in the design of my space?
A: Of course you do! I give you a brief survey to fill out about your dream space, your likes and dislikes... I basically figure out all the things and get to know you. Once I come up with a room design I will gladly revise it and address any concerns you have with pieces I've chosen. It's definitely a team effort between myself as the Designer and YOU the client.
Q: Will you provide any help while I am putting together pieces as I find them?
A: I would never leave you high and dry. I highly encourage shopping local discount stores or waiting for sales on pieces for your space. That's what I do for my home and it certainly helps stretch my budget farther. If you're not working with a specific timeline then yes... totally wait for Holiday sales, etc. The great thing about e-design is that you have a design board visual that you can refer to and see the key design elements I chose for you to replicate something similar from a local source if that's your jam. OR if having everything delivered straight to your door, I provide the links you can shop straight through.
Q: Do I have to buy exactly what you source?
A: You certainly don't have to. If I source a tufted chair, but you find one at your local Homegoods for a better deal... I of course suggest you go that route. The design board will give you an idea of design silhouettes and fabrics to go buy that help you out when you're looking for pieces.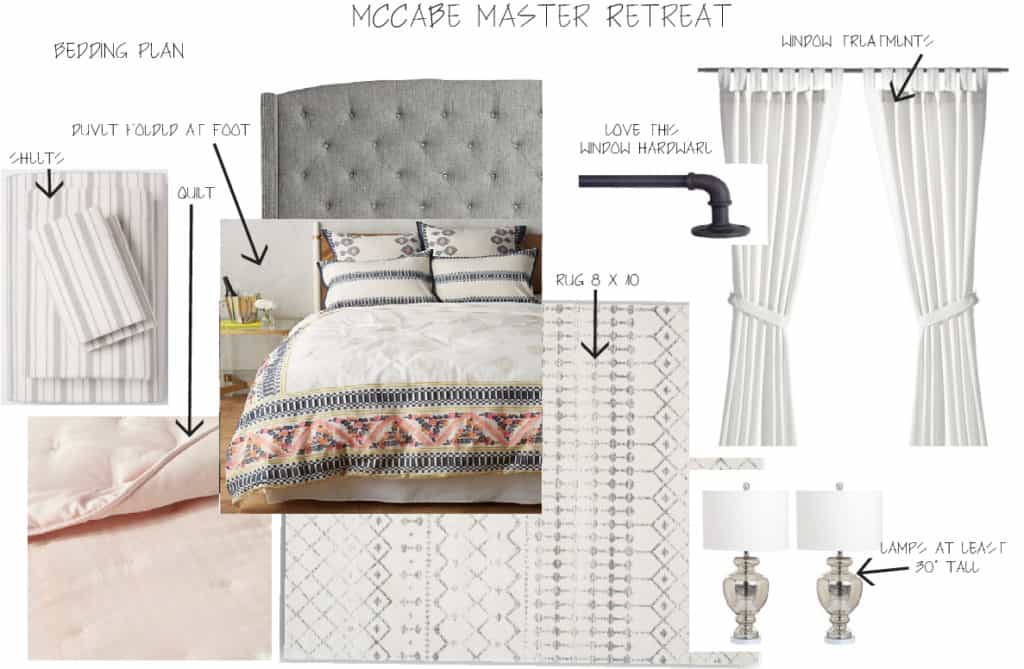 Here is a space that I worked on through e-design. My client ordered the pieces on her own and all I did was go in and add a couple accessories when it all had arrived.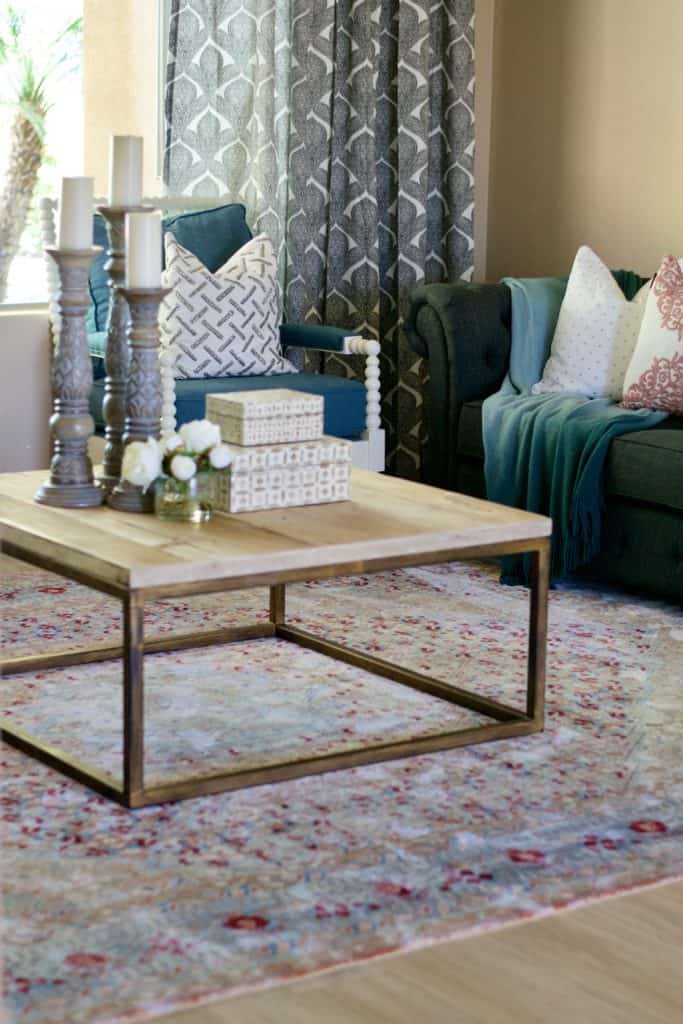 I really am passionate about creating affordable designed spaces for my design clients. I think that every family and person is greatly influenced by their surroundings... so why not make it a lovely place to be!