Hey! I am pretty excited of what I have to share with you guys today! I am always searching for unique ideas to display our prized family photos in gallery walls.  It's probably half because it's amazing and half because I've had these printing trays laying around for almost 6 months waiting for something to be done with them. I will never admit which one it really is.
When I visit home design clients homes, I am often surprised by the fact that there are no family photos on display around their homes. I think family gallery walls are an easy way to add instant personality and homey vibes to any space. I know that when people come to visit me, our family photos displayed in various gallery walls are always a major topic of discussion. People love to know YOU, and gallery walls filled with family photos are an easy way for them to get a feel for your personality and who's home they are in. So making them interesting and fun are high on my list.
For this particular gallery wall idea, I used finds from one of my favorite local vintage markets. I've talked about Junk in the Trunk Vintage Market on my blog before, and if you live in the Phoenix Valley I'm sure you're familiar with this market.  I grabbed these vintage printing trays from a cute old man's shop there and knew instantly that they would make really cool picture frames, I knew I needed a couple of them to really make an impact in a gallery wall and now I wish I even grabbed more than 4.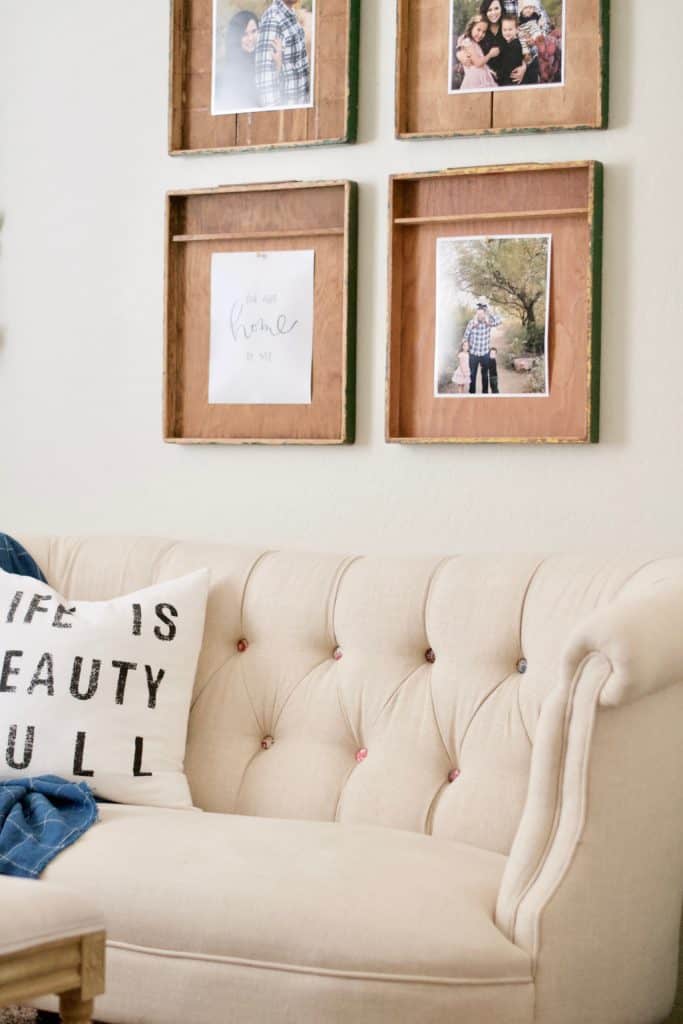 What I loved most about these trays was the chippy emerald green paint around the outside, and the perfectly weathered wood on the inside of the drawers. The opening fit an 8 x 10 photo perfectly, and I just used thumbtacks to secure them believe it or not. So easy I feel a little like an imposter even posting about them, but I just loved the instant character that they added to my office space. I like to find new ways to display art around my home, most recently I used some old fruit drying racks to make regular picture frames look awesome, you can see that post here.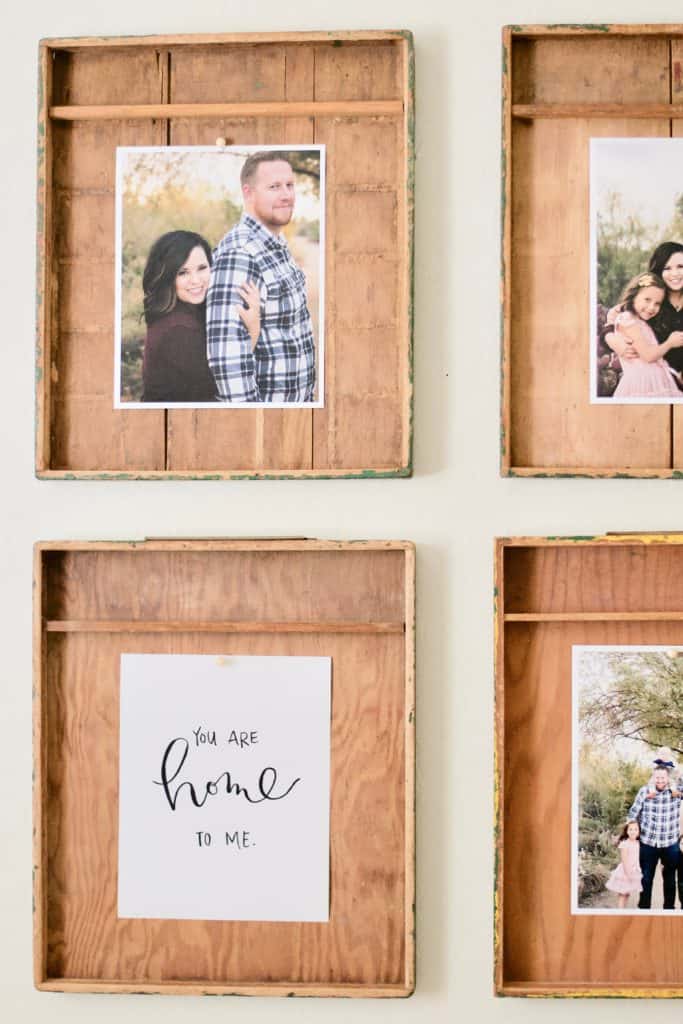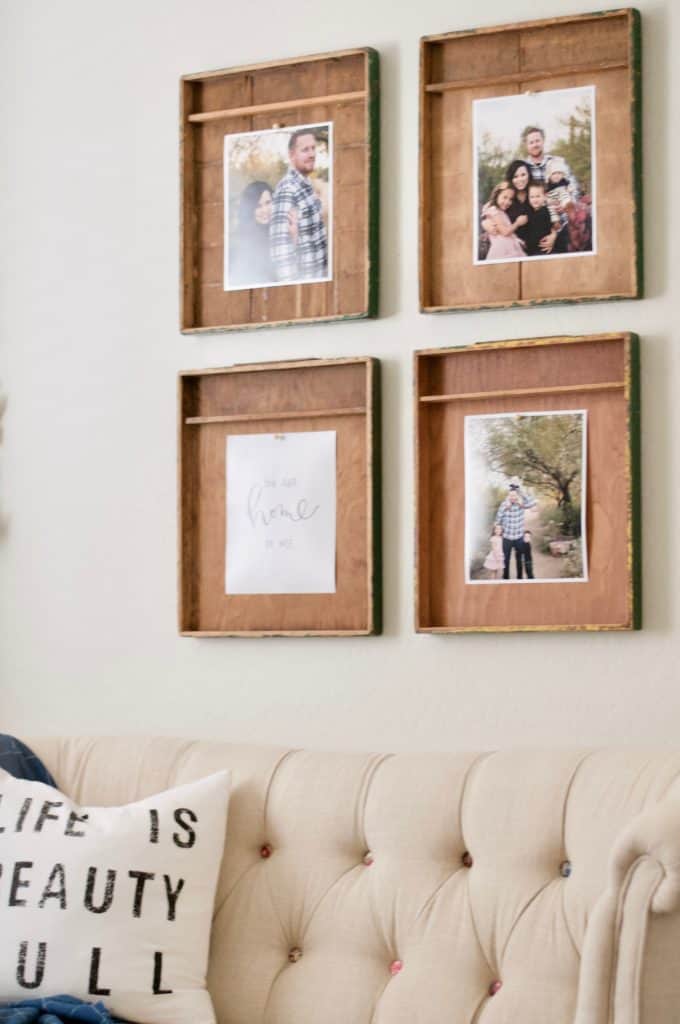 I love having a pretty space to sit and work, since I spend my time dreaming up inspiring places for other people... working in one just makes sense. I feel like these antique wood pieces add so much more than any regular store bought frame in a gallery wall would. Once you start using salvage pieces around your home it opens a whole new world of imagination when designing spaces in your home.