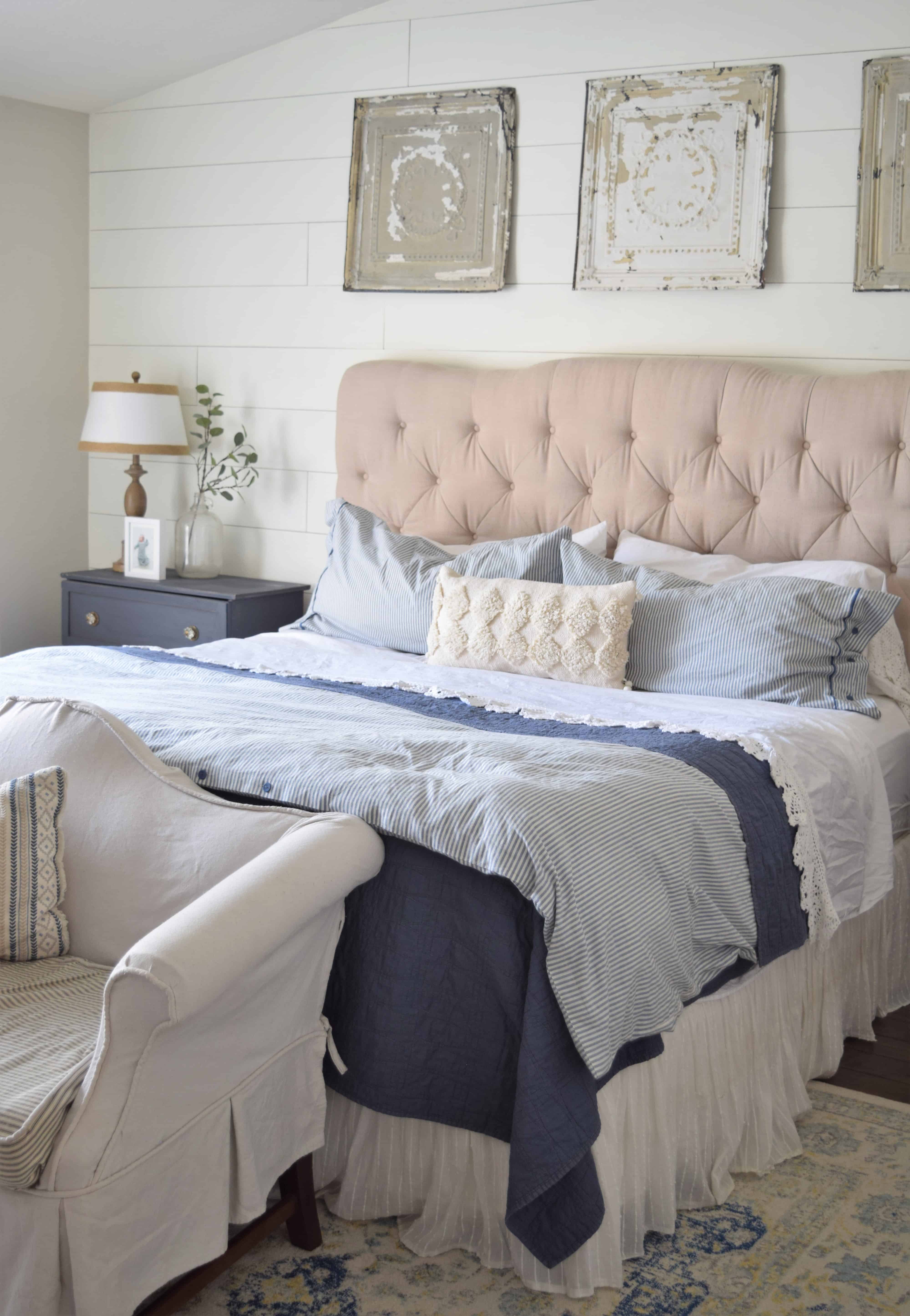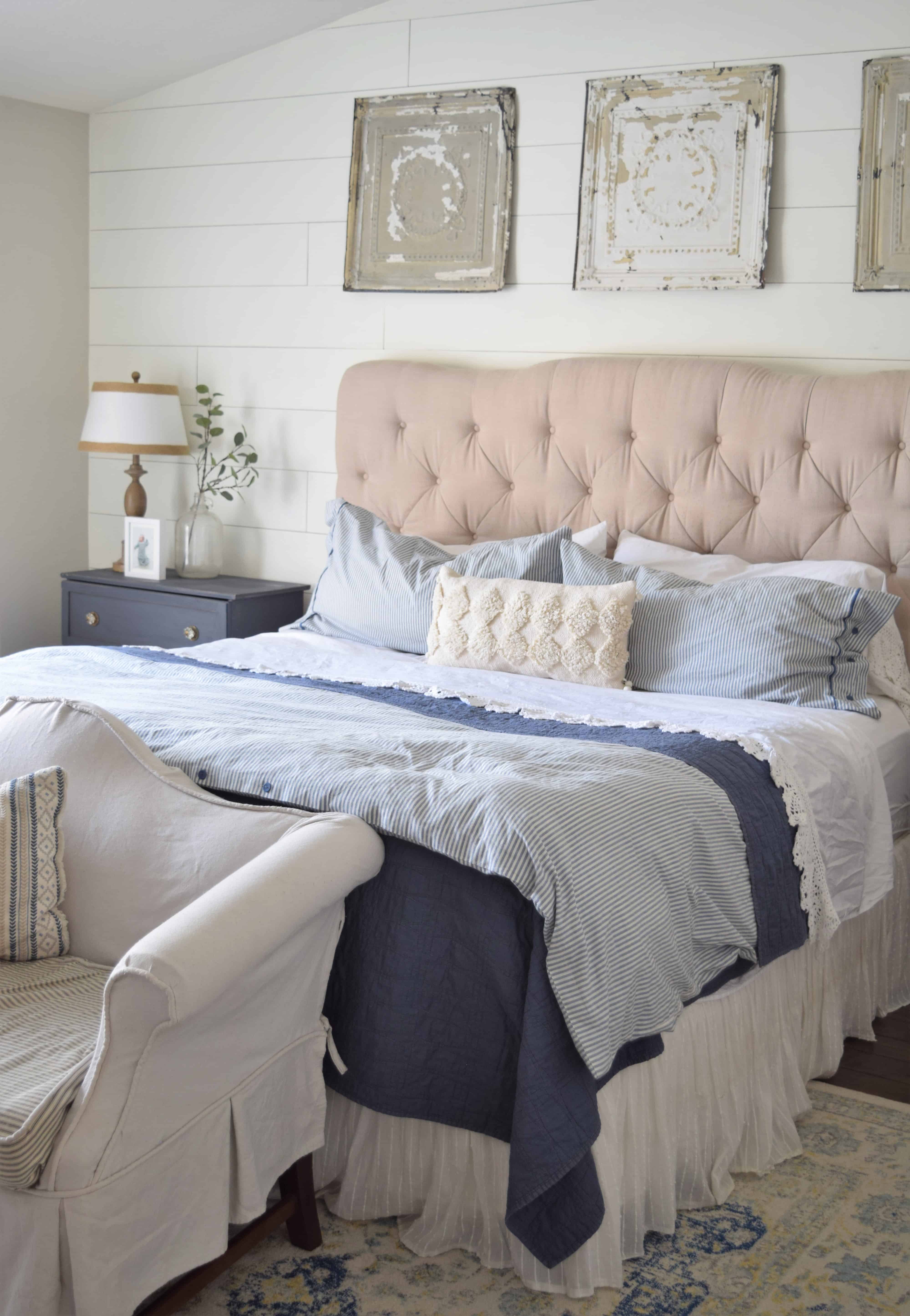 We are big fans of the Farmhouse Style around here, we are always adding touches to our home to make it feel like more than a standard builder house. In our my master bedroom I have shared our simple DIY planked walls, and classic color scheme before but today I'm sharing a little refresh we did to it recently.
Since I first redid my master bedroom, I have wanted new bedding. I've wanted a silk bedding set for a while now but unfortunately, my small budget couldn't allow for this. I'm still pleased with how the bedding turned out though. There was just something about the light grey quilt and linen headboard that rubbed me the wrong way. BUT after redoing the flooring and ship lap, it just wasn't in the budget yet. I finally got so tired of it, I decided i would do something. I went to Joann's and bought myself a bottle of Rit navy fabric dye. I was so excited that I was going to get the change I wanted for a mere $5! I followed the directions and threw it in the washing machine. I went to pull it out and my heart sunk! It was PURPLE!!!!!!! I am talking Barney eating grape jelly purple. It was awful. Much worse than my previous problem. So I waited a few weeks, sold a few things and sought out for new affordable bedding. This is what I came up with and I love it. It's not the most luxurious bedding in the world but it only cost me $5. I'm sure I'll be buying some silk bedding soon though.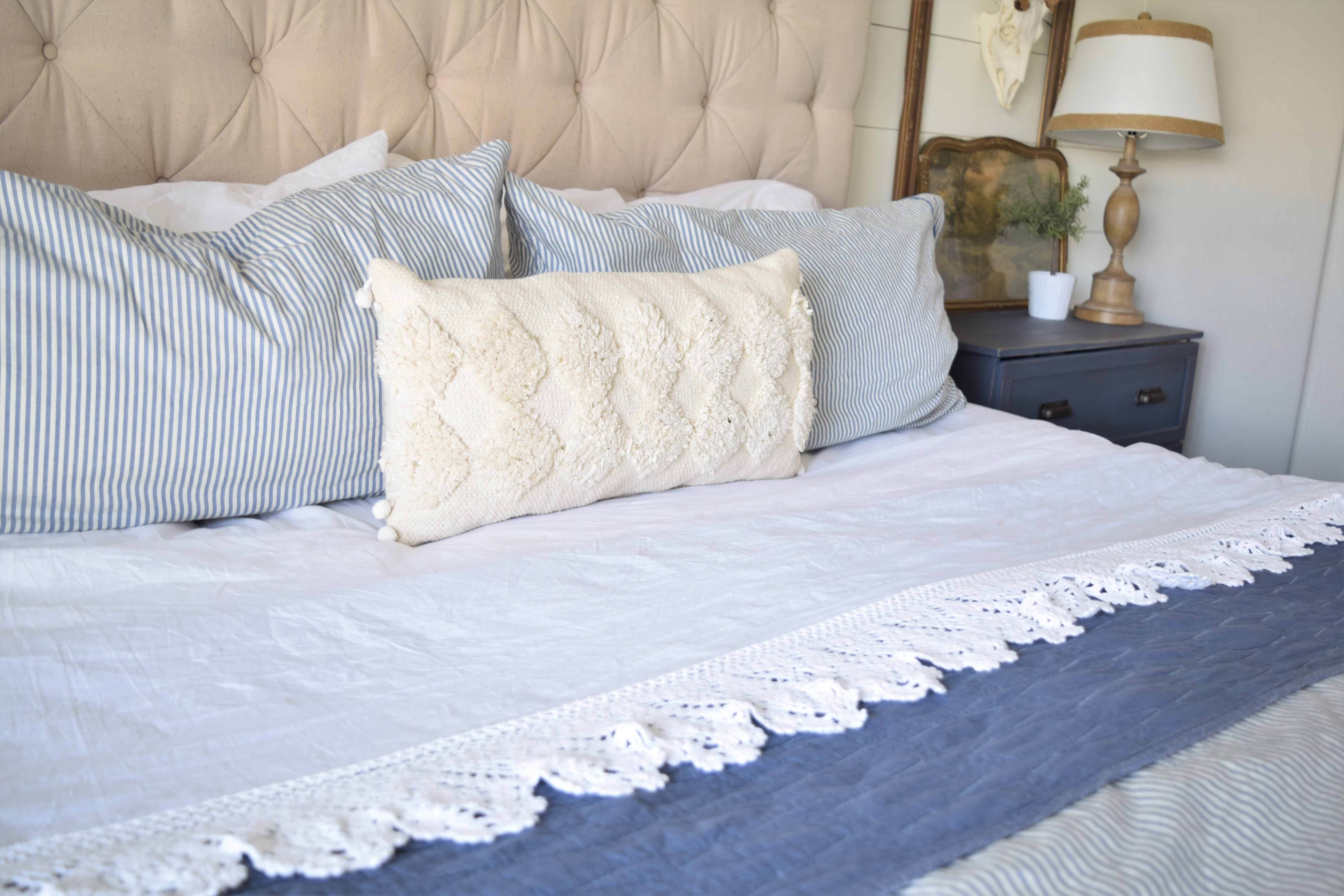 We ended up moving the Target Belfast Rug into the family room and needed a new one for the master bedroom. I really like this one from Rugs USA. If you are wanting to recreate the look and are on a budget, you could always check out some rug hooking patterns to make your own rug.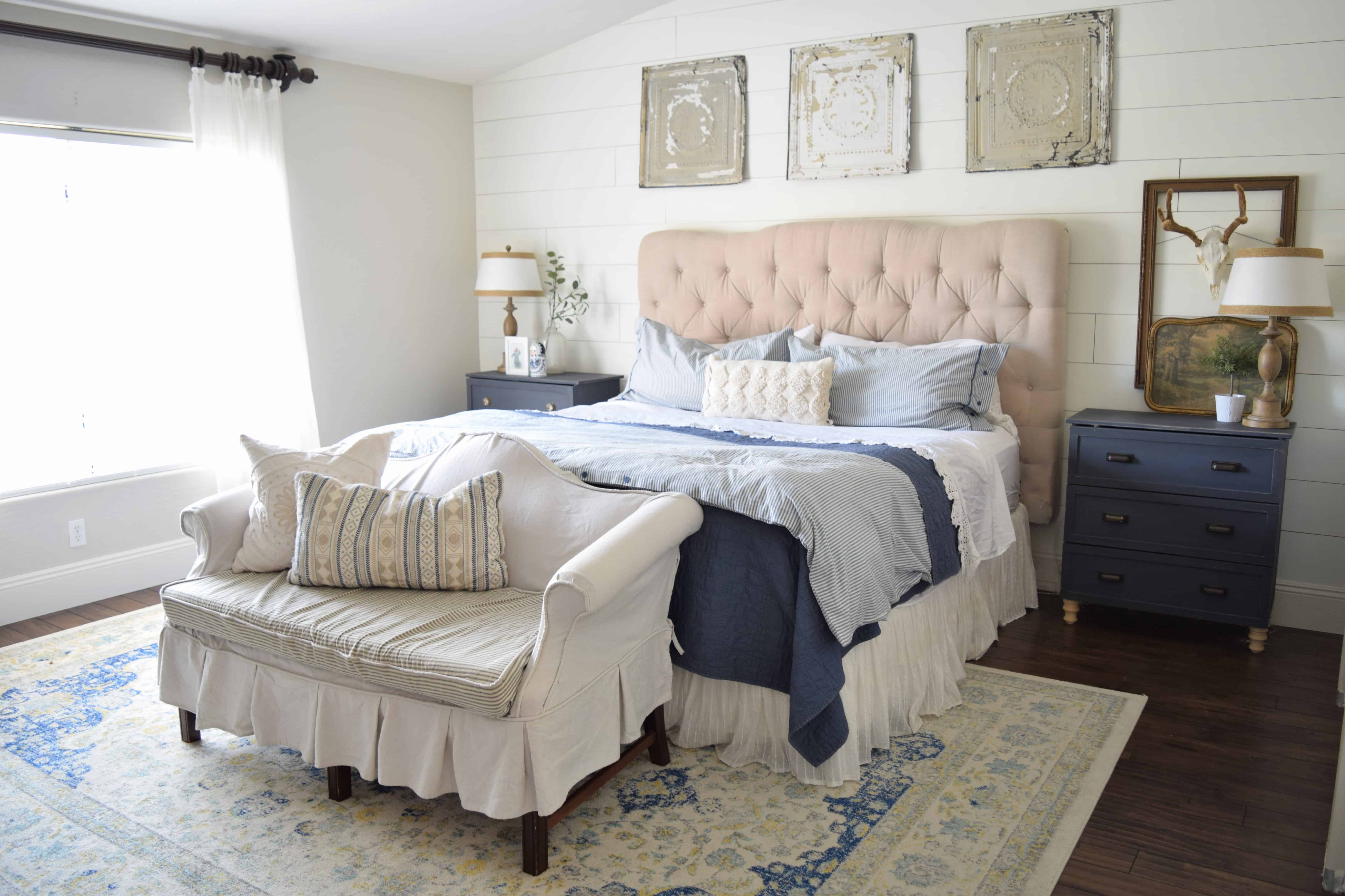 Quilt-Target
Duvet- IKEA
Throw Pillow- Target clearance. Similar HERE and HERE
Rug- Rugs USA