Hey girls! We are so thrilled to be included in a fun Finally Fall home tour blog hop with some really great insanely talented hosts. All their links full of eye candy are at the end!
It finally feels like cooler weather is on the way in Arizona so I've been making it rain pumpkins for the last couple days... For the first time since I got married I decided to decorate our waterfront property for Halloween. The thing about decorating for anything, for parents, is that we have to think about things out kids no not think of. For example, having to look into getting a cheap electrician to fix some of our light circuits that we hadn't had time to get sorted. Of course, you can look for Electricians local to your area too, if this is a service you require. In my experience, it's definitely better to get a professional to do it for you, especially when it concerns electricity. My friend didn't do this once and she created more damage than she could ever imagine, and she had to wait weeks until it could be repaired. Now she uses somewhere like Home-Pro Electric (for Waterloo electricians) to do this type of work for her and has only praised them. They must be good then! I just wished we lived closer to see for ourselves. But for now, just getting our light circuits fixed has been a major milestone.
My kids are over the moon and I think I moved up on the cool Mom scale a teeny bit. I would be lying if I said I'm not loving it too. Every time I walk by I can't help but smile. Originally I only planned on adding Halloween to our entry way, but it has slowly crept it's way into all my fall decor almost. It adds a bit of light hearted fun in our home, and I am a fan of that! Perhaps later in the season I'll show these spaces without the skelebones and bats. I've made a few changes to my home recently and I think it looks great. I've bought some new furniture and I'm now contemplating buying a home security camera for apartment so I can check what's going on when I'm not at home!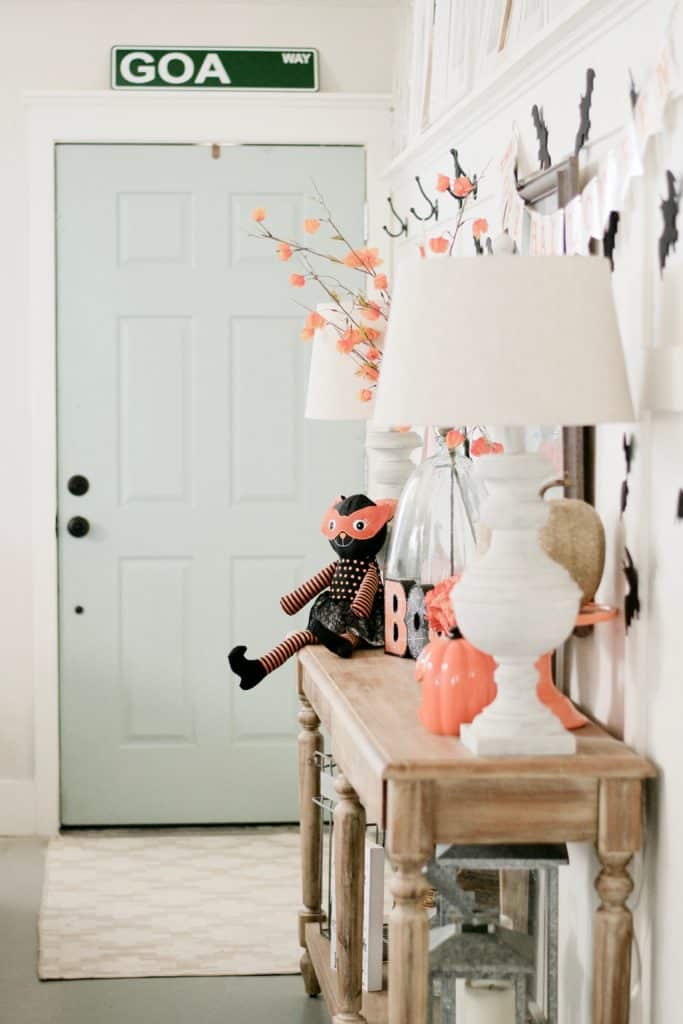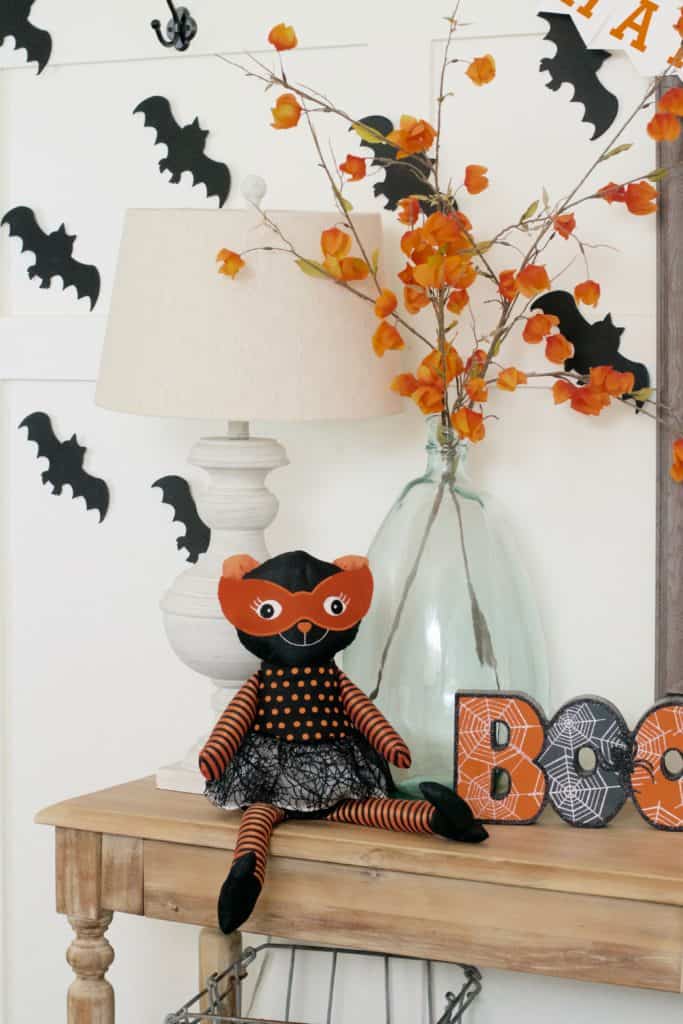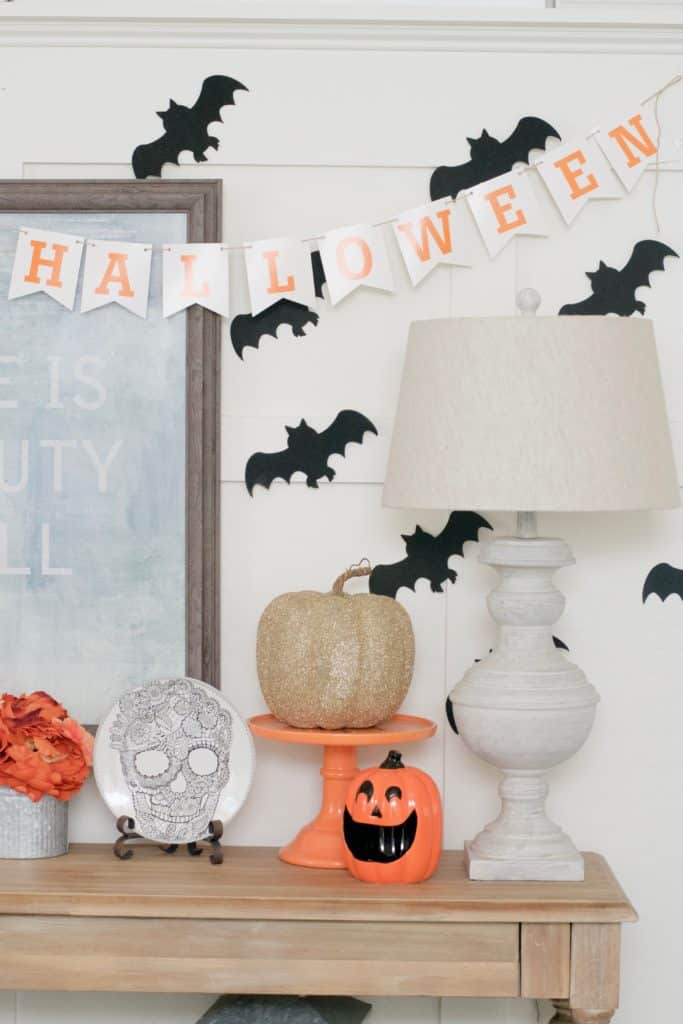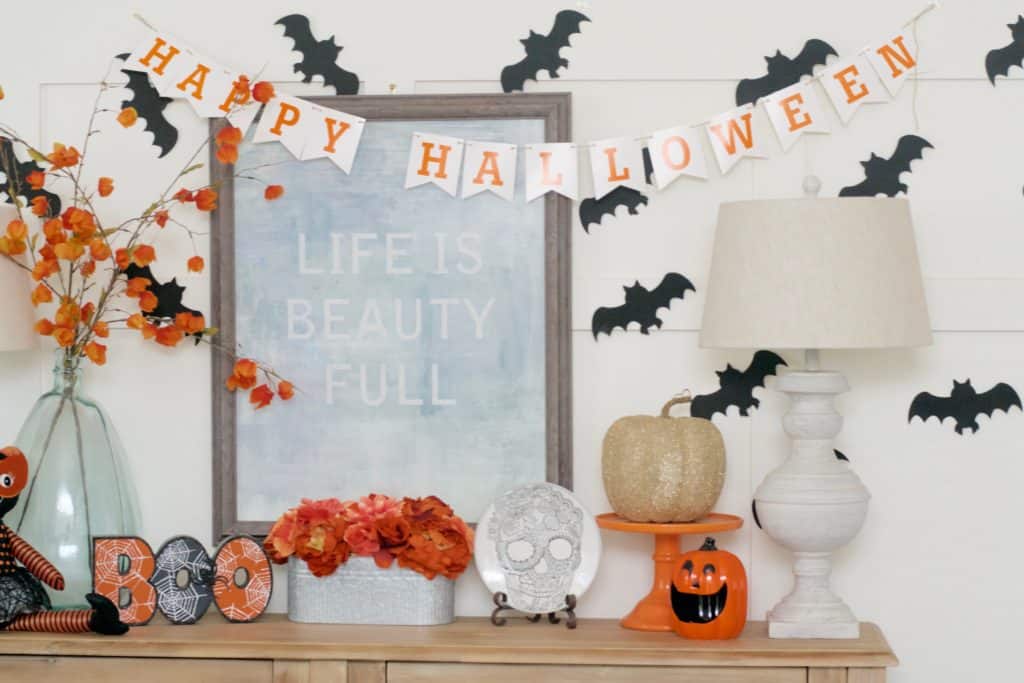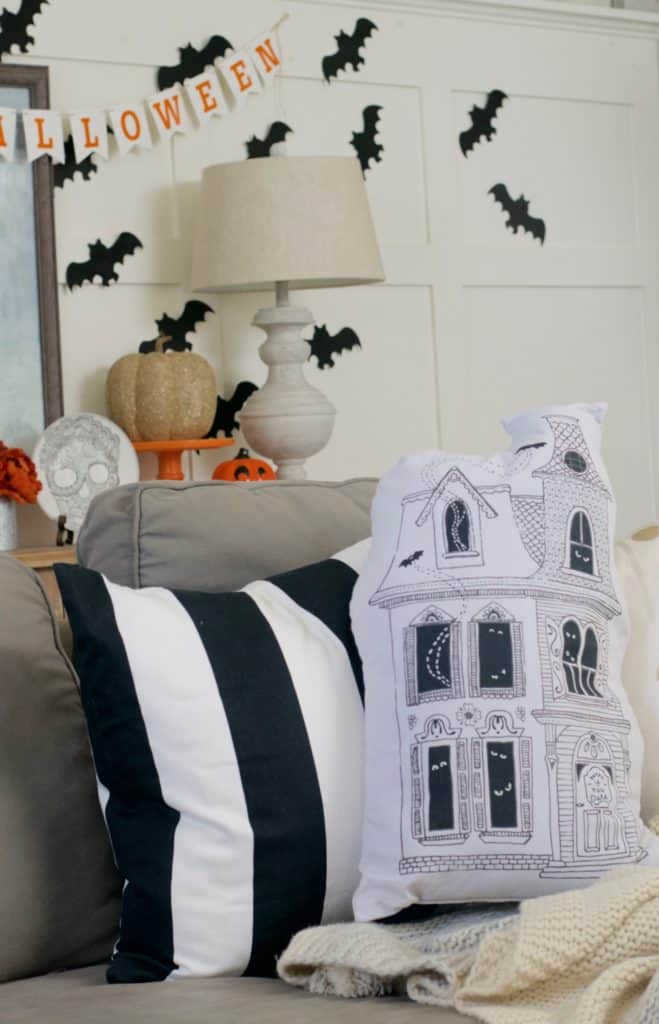 This Haunted House Pillow that I found at Nordstrom Rack is so darling... the little spooky eyes in the windows make me laugh. It's possible that I'm easily amused.
Our front room functions as a sitting room but mostly a play room for the kiddos. We need to utilize all our rooms in our little house so this one needs to play multiple duties.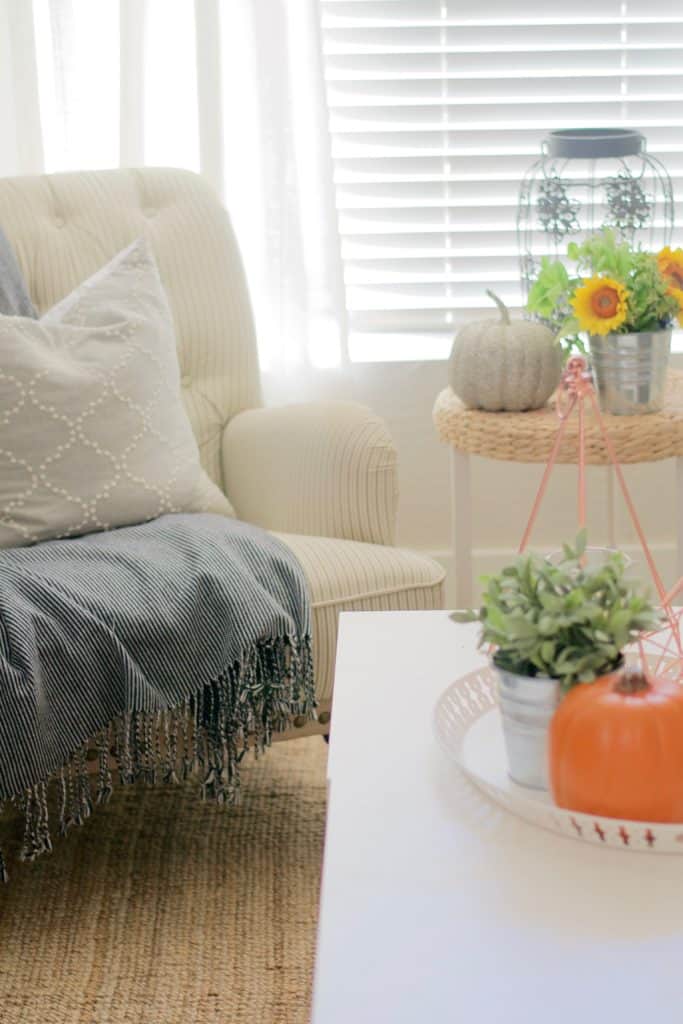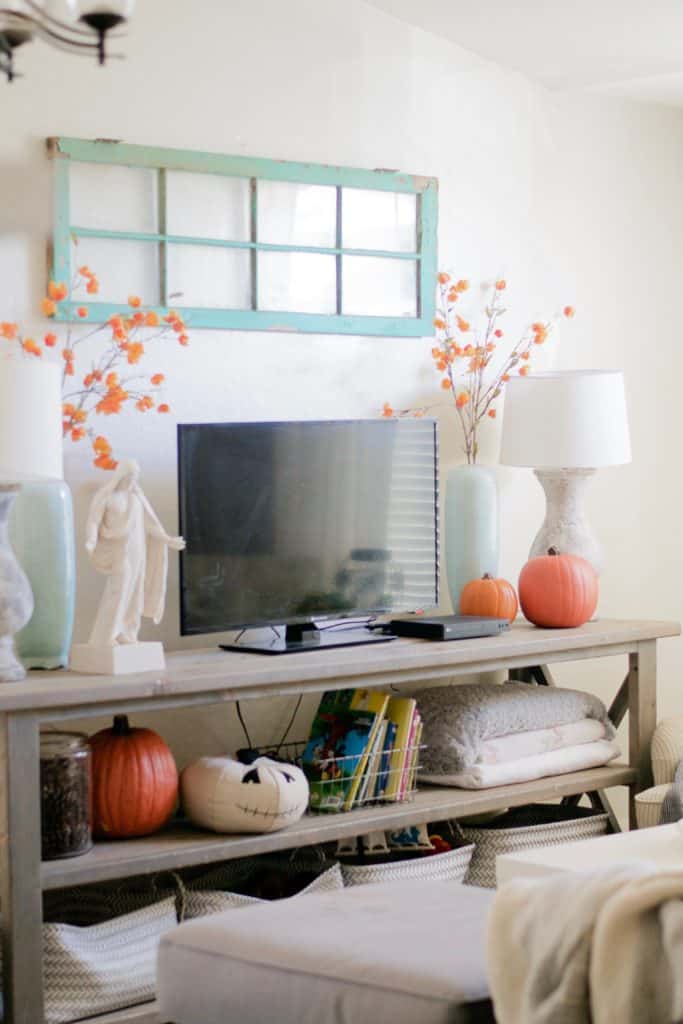 I always love to decorate this entertainment center for each season, it's in our main living space the kitchen/dining/family room.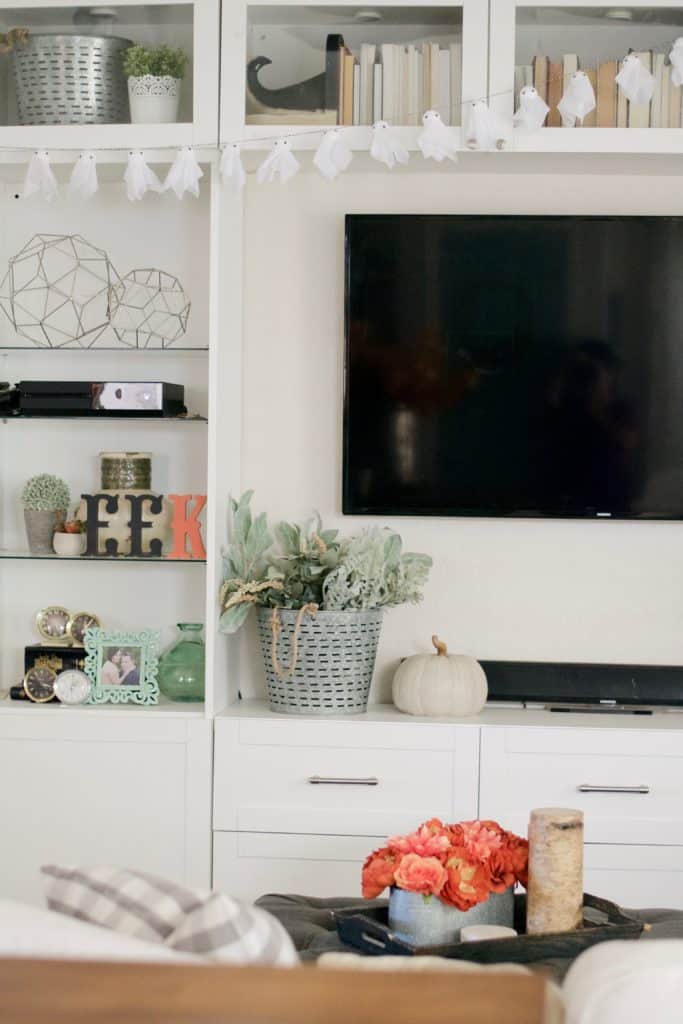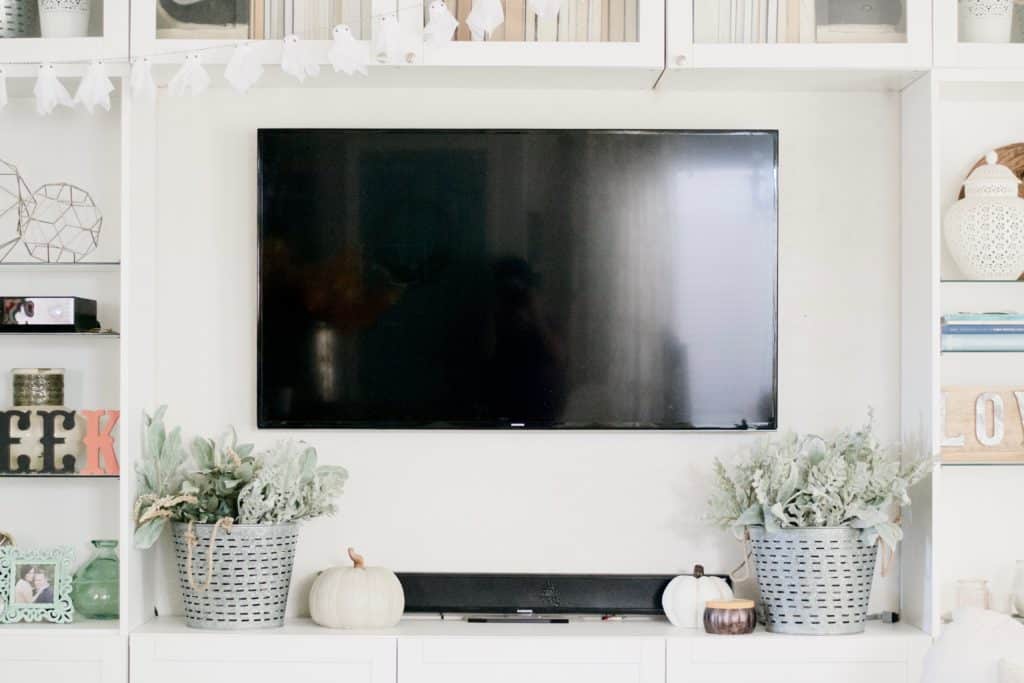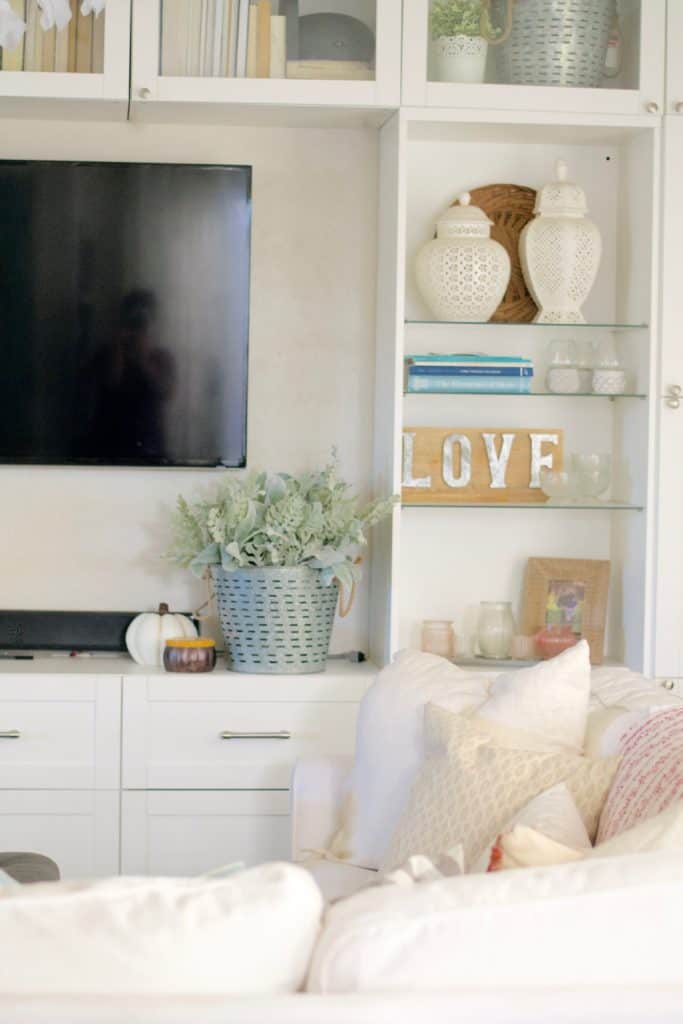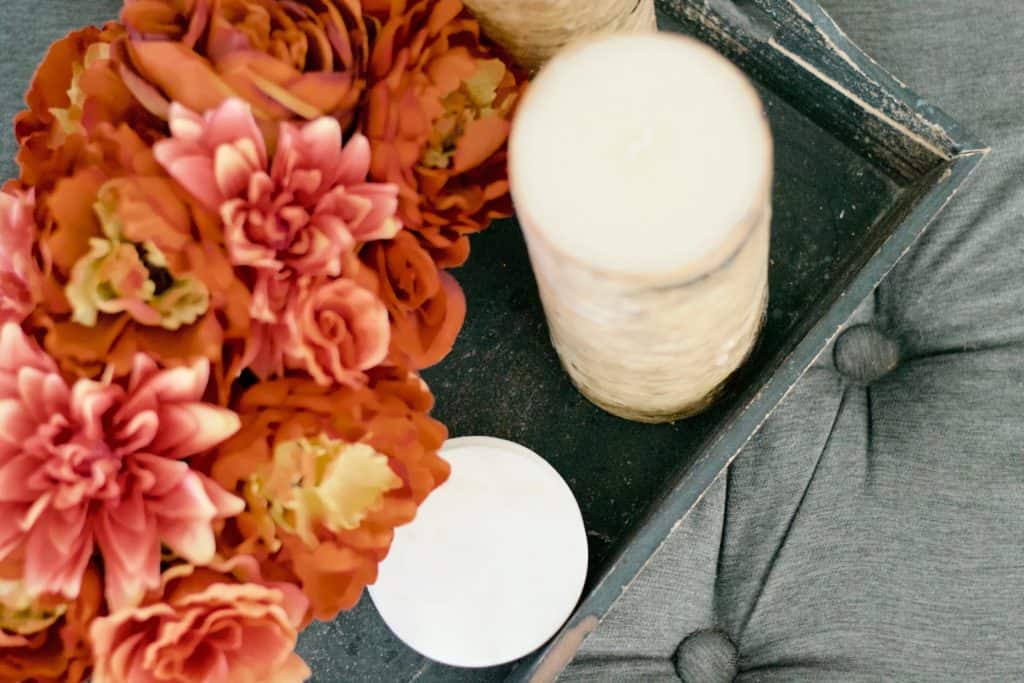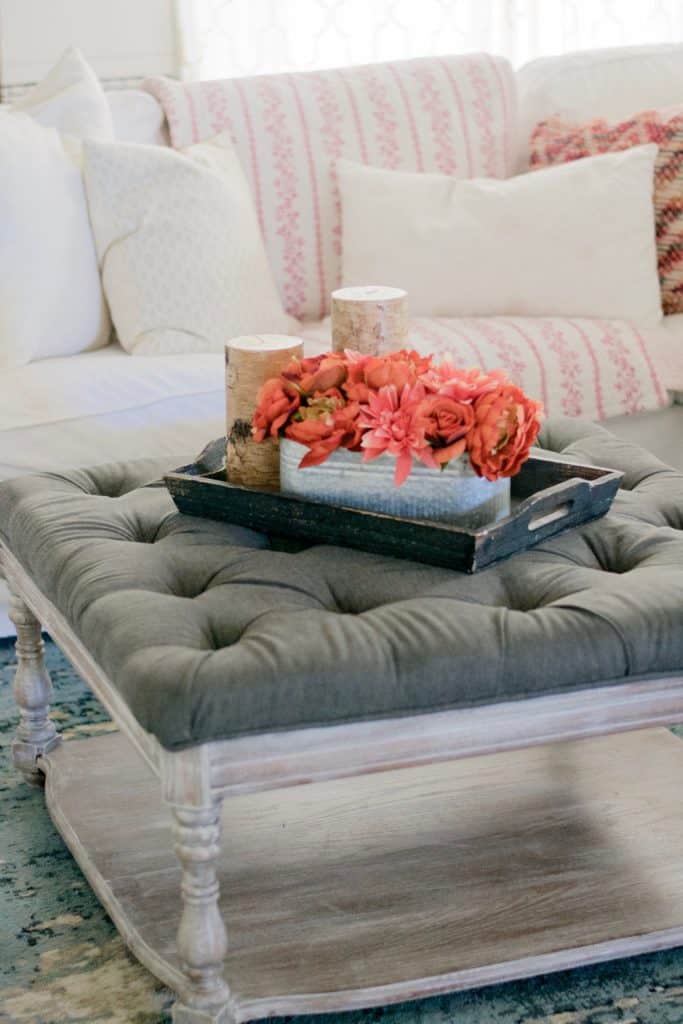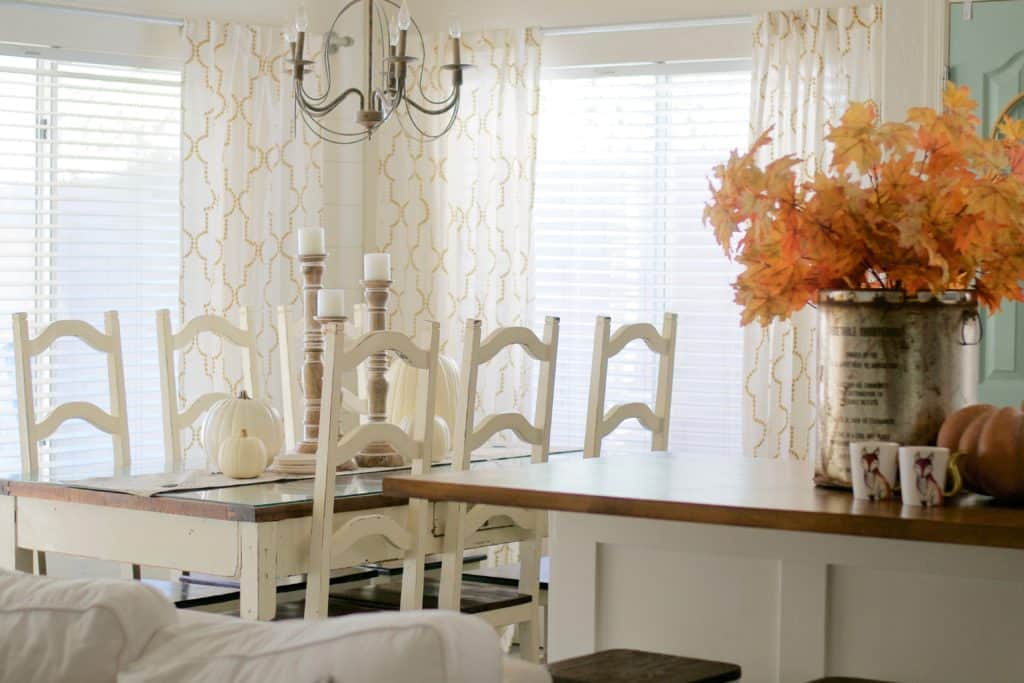 I found the cutest collection of painted Halloween plates by Rae Dunn at my local HomeGoods. They all have different cute painted witch feet + cute saying on them. My personal favorite is the one I showed on top, smell my feet. Back to being easily amused.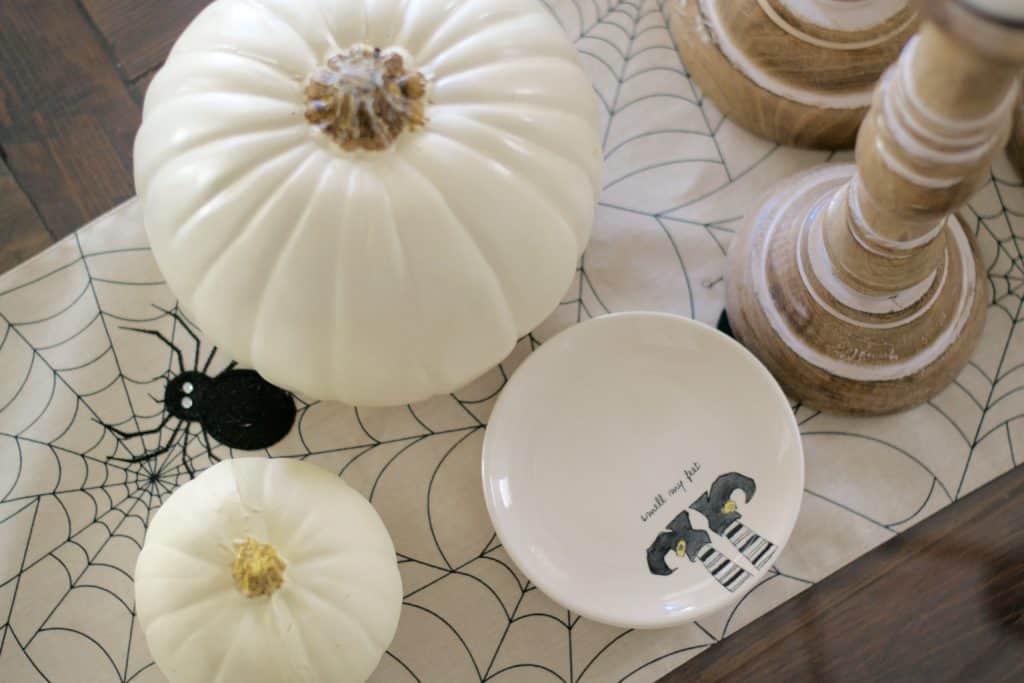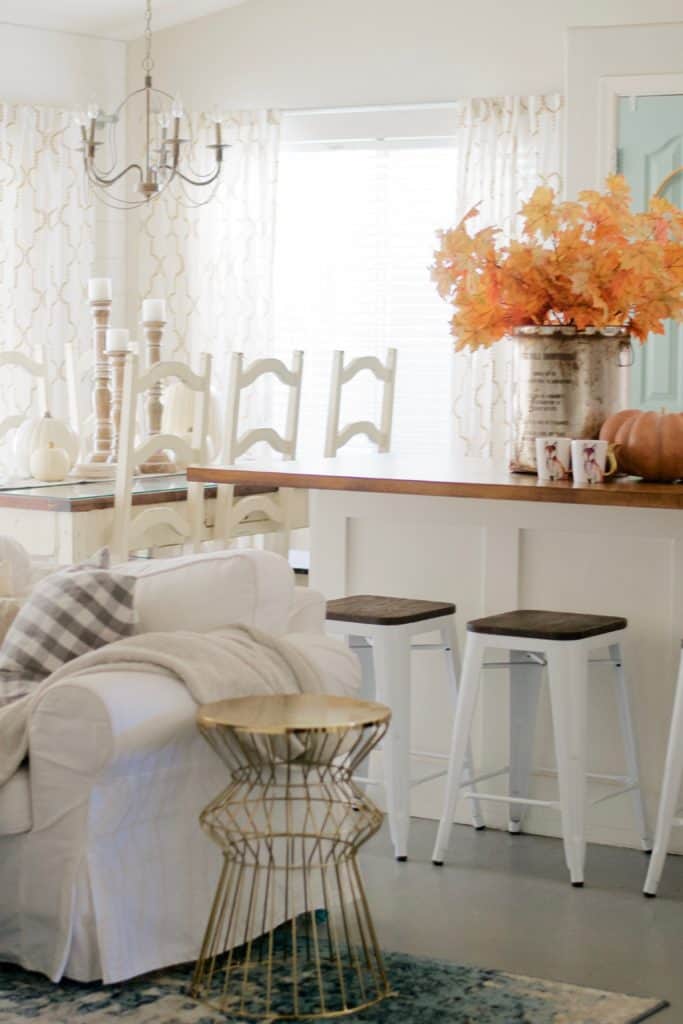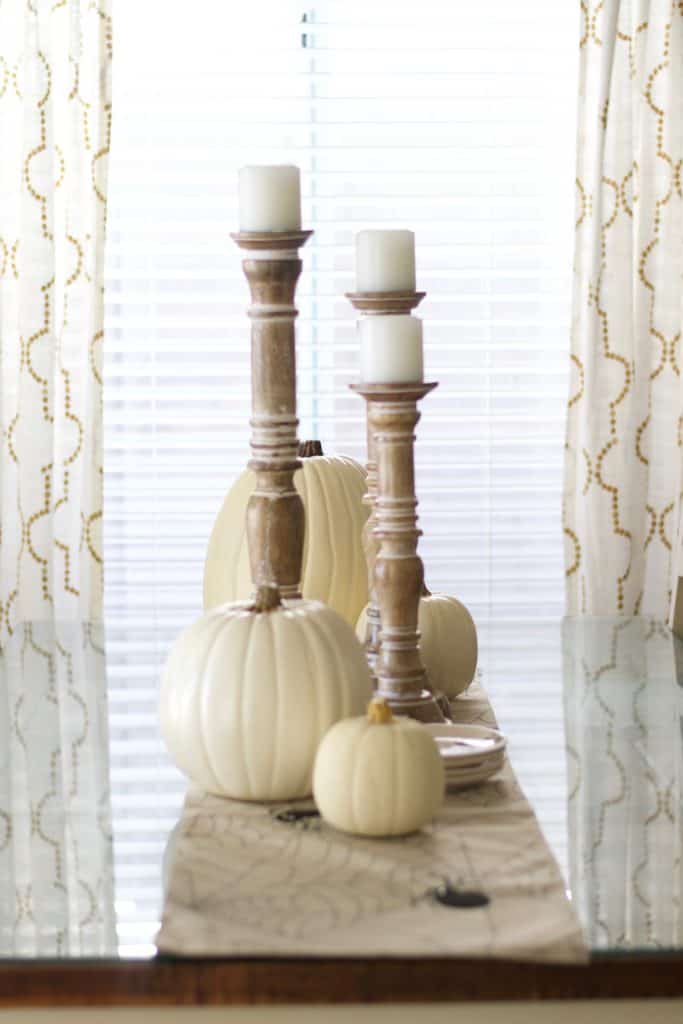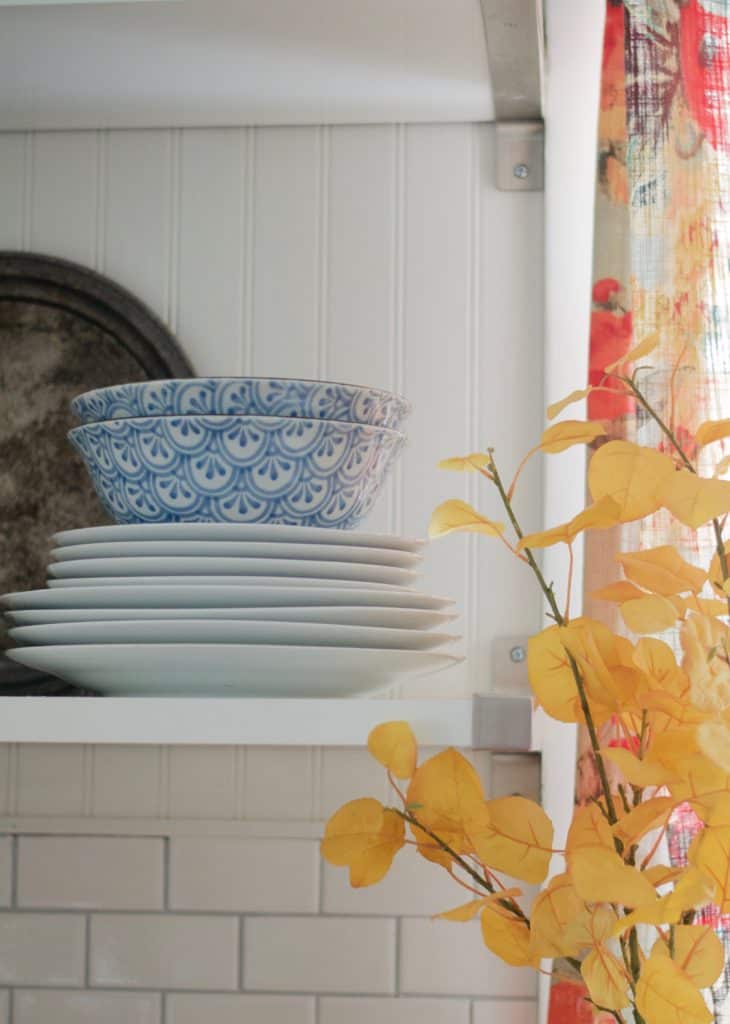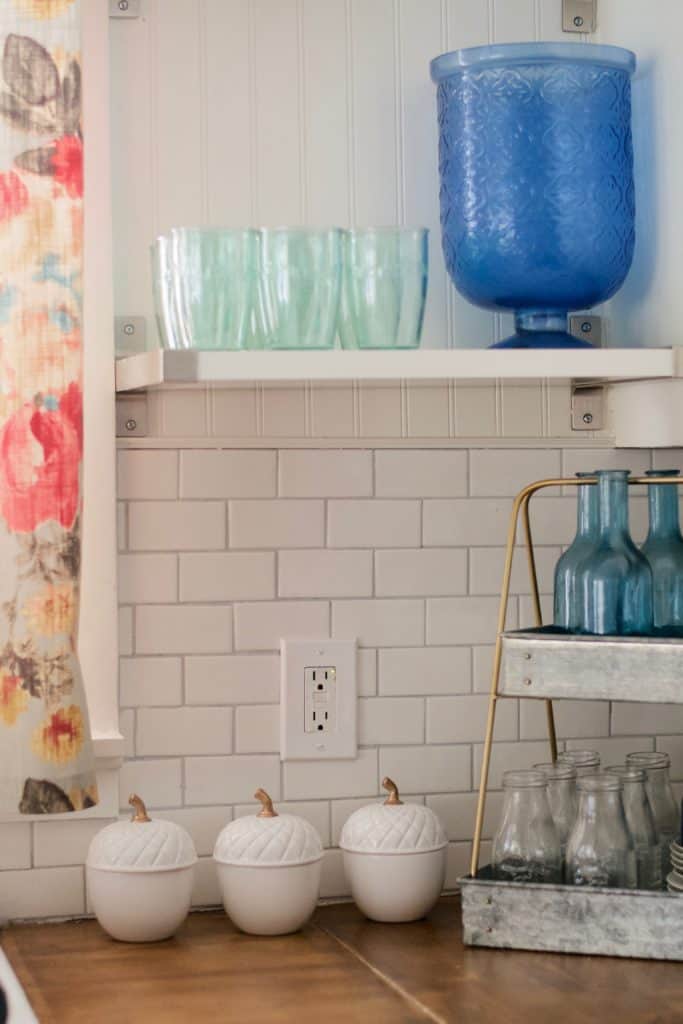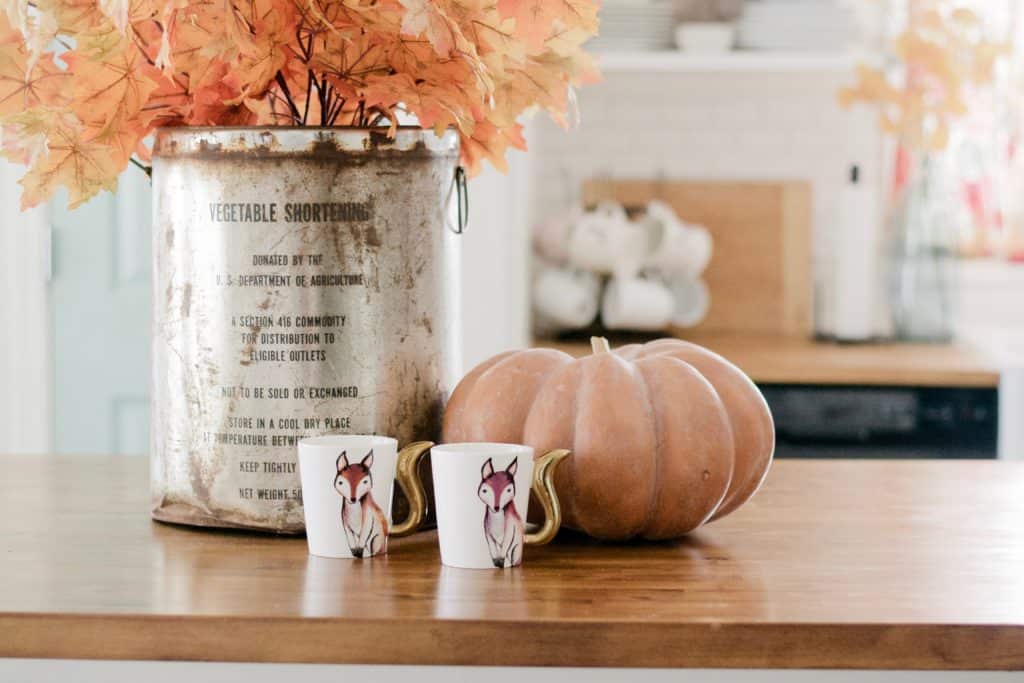 I hope you enjoyed coming by and visiting our home! I love decorating for fall because it means the entire Holiday season is coming! Bring me all the Pumpkin spice + Caramel apples!

Be sure to stop by these lovely Finally Fall Home Tours