I thought I would start a hopefully weekly thing here on the blog, sharing 5 favorite things from the week. Sometimes products, sometimes recipes, sometimes snapshots from my week... who knows. I like lucid, undefined guidelines... call it the creative in me, or maybe just the gemini.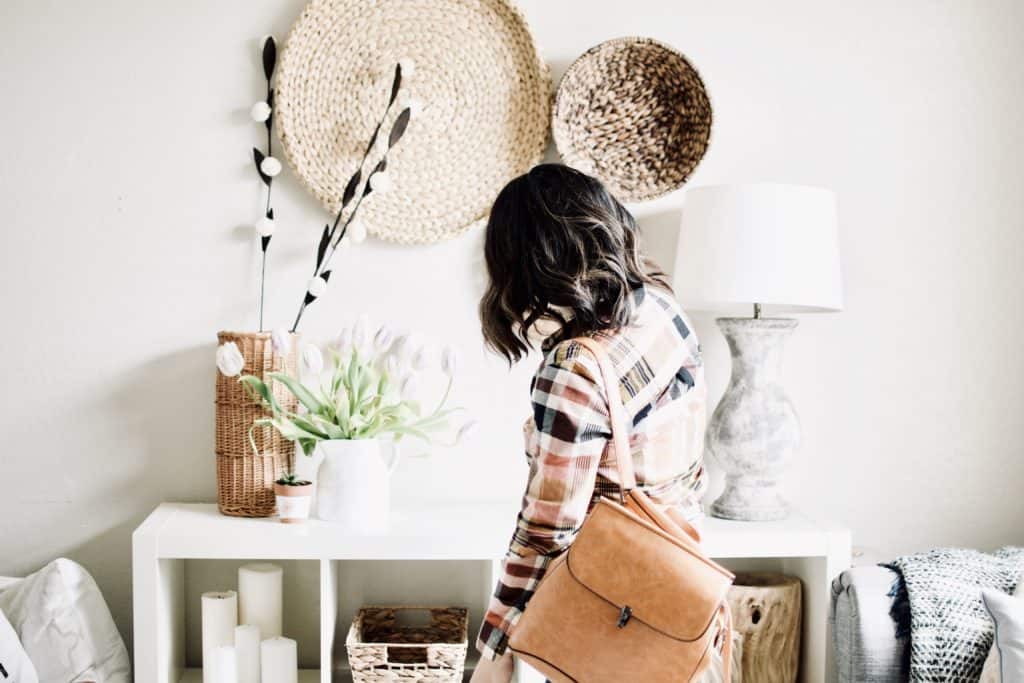 First off, this backpack I ordered recently has quickly become one of my favorite Amazon purchases. I talked all about why I love it on Instagram but basically its a really good quality faux leather, not too big and not too small. I can fit diapers + wipes, a couple snacks, and my 20 oz water bottle in it. It's sleek and structured which are important to me in bags. The bag can also be worn as a messenger bag if you'd like. I ordered the yellow brown color and it's the perfect shade of cognac-y brown.
You can find the backpack here.
Second of all, I was a a huge cynic of blue light-blocking glasses. I feel like they are all over the social media world and more than likely just snake oil. Well, I ran across these super cute leopard ones and decided to give them a try because my eyes are notably tired by the afternoon from being on the computer or my phone. I really feel like these have helped my eyes feel less strained when I spend long days in front of the screen. I never would've thought that computer glasses would make such a difference to the health of my eyes. It truly is amazing, and it means I can spend longer on the computer or my phone without feeling distressed. However, prolonged screen time can sometimes cause strain to your eyes and affect your eyesight. But there are several ways you can get ahead of this, such as wearing glasses prescribed by doctors, or looking into other options like laser eye surgery (check this out).
Anyway, wearing blue light filter glasses while watching tv at night before bed is supposed to help you sleep better too BTW. I have a friend who recently got a pair which was good timing as they subsequently got a new cable TV package and ended up watching so many new shows - it's a marriage made in heaven. If you're thinking of doing the same, certainly check out
Infinity Dish data
to see what entertainment you've been missing out on, then consider the glasses so you won't get fatigued trying to binge-watch everything. I may have to look into some eye vitamins from
Quantum Health
as well, so I can really hit this head-on and give my eyes a break.
You can find the glasses here.
Third, in the fall I invested in these shoes and they are such a good closet staple. I love the mule trend but felt like some mules like don't want to stay on your feet so it's more of a pain to wear them then it's worth. These are not like that at all. I wore them to death in the fall and can't wait to wear them more in the spring. So. Good.
You can shop the shoes here.
Fourth, If you love white linens but are constantly fighting the dinginess- I've been in love with this stuff lately. I just washed all my white bedding and it came out the whitest it has been since it was new!
You can shop the magical whitening stuff here.
Okay lastly, I ordered these leggings from American Eagle because a couple of my favorite fashion bloggers recommended them highly. They are such a great price I thought it was worth a try! While, I wouldn't wear them to workout, because they don't have enough support for what I like.... I did wear them 3 days straight this week while running around town on errands so... definitely worth it!
You can shop these great everyday athleisure leggings here.