Hey hey! Last time I tested sharing my Friday favorites I got a ton of comments saying how much you liked it! So here we are again. I'm going to share five things that I use regularly, love to death, or am just plain obsessed with.
First off, I get questions about this rug every single time it gets shown in our home. It's the prettiest chunky woven jute, and the price is so good!
You can shop a tried and true favorite rug here.
Next, I have been wearing my hair straight a lot more lately. After nearly 10 years of marriage, the majority of it spent with curled hair, my husband told me he actually likes my hair straight way more. I have hard to tame hair, and never straightened it much because I had to use so much heat to get it smooth... this tool is changing my life. Literally. And it's on sale right now so definitely grab it.
Find the hair tool I can't get enough of here.
Speaking of great hair tools, I sleep with my hair in one of these every single night and wake up without creases... or even at the end of the day when I'm about to chop my own hair off from it bugging me. Grab my favorite hair ties here.
I have high expectations for jeans, I want them to be comfortable but also structured. Maybe that's an oxymoron, but this brand gets them right every single time. I endlessly wear this pair because they are so comfortable but also fit so good. I order the extra short length because I am very petite and the knee holes hit at just the right spot! Anyways, they are a winner and on a really good sale to snag them!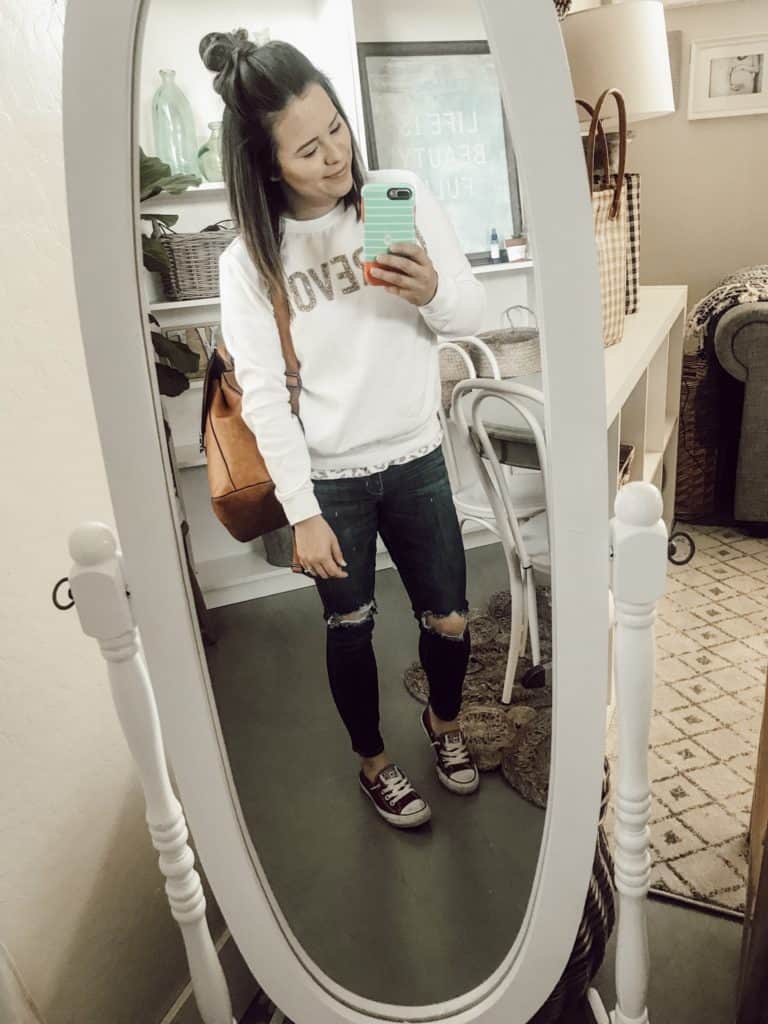 Shop my favorite pair of every day jeans here.
Okay last but certainly not least for this week, I wear the crap out of these shoes. They literally go with everything, are super comfortable for a long day of walking, like... I wore them at Disneyland with no complaints comfortable. They are cute enough to make you feel on trend without sacrificing any comfort. Man... did I just sound like an old lady or what? I'm all for practicality but not give up the cute factor either.
Shop the shoes that are the best of both worlds here.