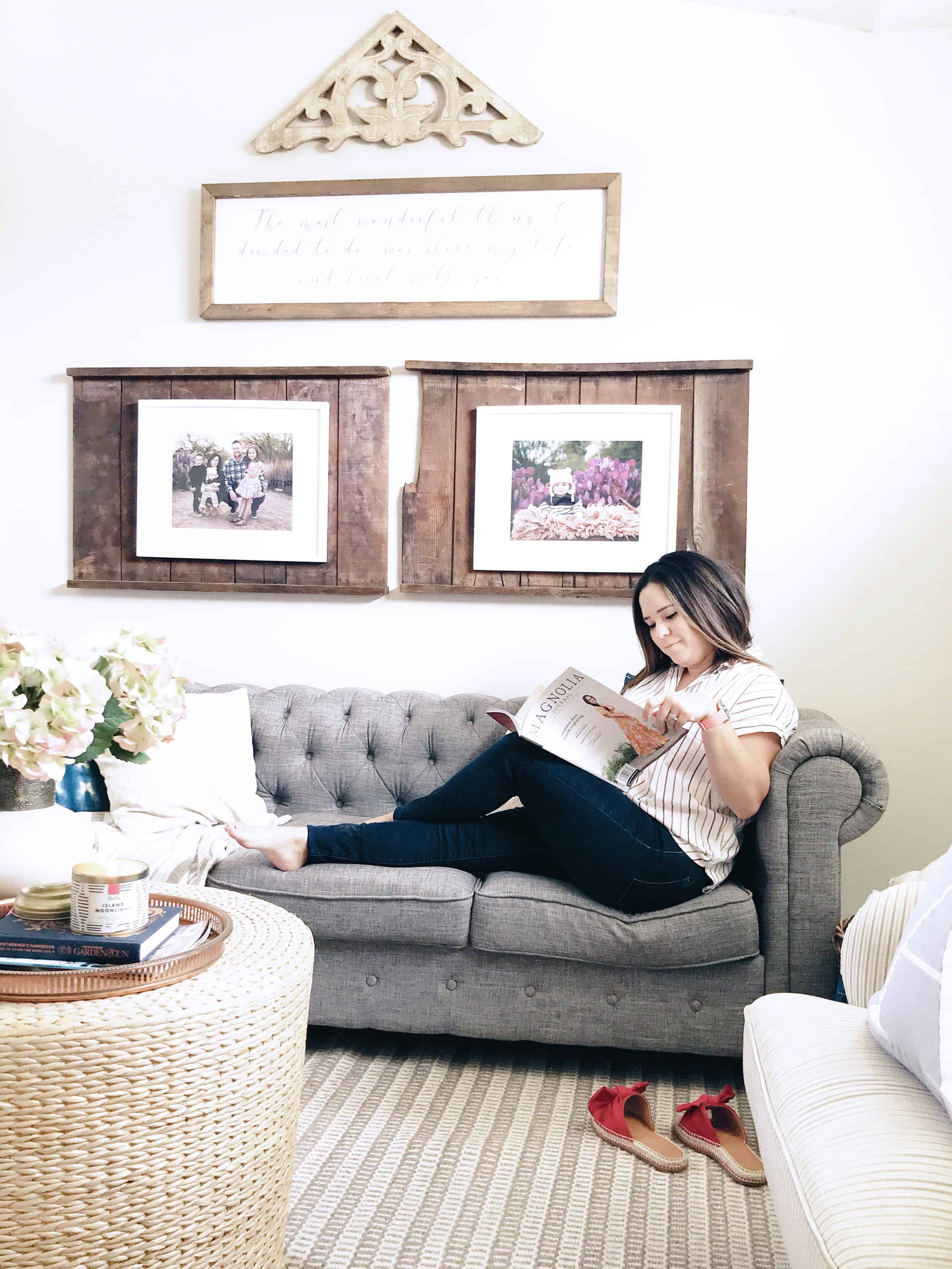 Hey sweet friends, happy weekend to you! I thought I would stop in and share a couple things that I have been literally obsessing over lately. I genuinely love to see authentic reviews from other bloggers, so I thought I would share some of my favorites with honest reviews.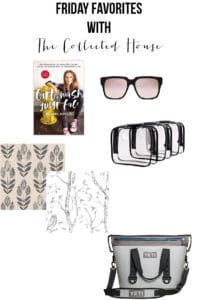 First of all, I haven't been able to stop listening to this book. Every other sentence I feel like speaks deep within the depths of my soul. I feel like every woman on the planet will be ready to yell amen and be so enlightened by all of Rachel's words. I love to listen to books while I clean or workout so I suggest the audio version, but how many great tidbits of info I've been thinking about ordering a paper copy as well so I can highlight and underline them for quick reference. You won't be let down either way.
I can't stop wearing these sunglasses. I constantly get stopped when I have them on asking where they are from. They are lightweight and such good quality for such a good price. Also, I am probably officially old because I appreciate polarized lenses this summer. They really are just so comfortable and STAY ON while I'm sweating my face off with the kids this summer. They're currently on sale so there's that too.
Next up, these plastic zip cases that keep me so organized. I've been using them for over a year. I keep diapers and wipes in one, and snacks in another. Keeps my diaper bag clean and organized. I love that I can see through them. I know there are a lot more expensive varieties on the market, but I honestly have used these for so long and have not been disappointed.  I have been loving how easy it is to switch from my regular bag to my pool bag back and forth all summer long. Highly suggest.
I've been chatting about this removable wallpaper I sourced for a project recently. I am planning on using it in my own home somewhere (anywhere) I can find to stick it up on a wall. I'm also so in love with this one for a kids space or small bathroom. Such good options and such great prices!
The last thing I have to say is about this cooler bag that has been our endless companion all summer. I love how easy it is to carry, fill, as well as empty. Plus it's cute, so there's that… we know I care probably borderline too much about aesthetics… it is so easy to take on a quick road trip I am in love. I got my husband the field tan for Christmas and it's been a dream.