I've been gearing up for a room redo for my daughter. We have switched our kids around rooms a couple of times in the last year trying to figure out which combination works best. So far, we've found she probably needs her own room, only sister problems. Anyway, I wanted to stop in and share the inspiration board for her space. If you want to know how to find the best home accessories, this is a great way to do it! I almost always throw one of these together when I'm redoing things, I always do them for design clients, but I find this visual aid board is quite helpful for me too. So here's the plan.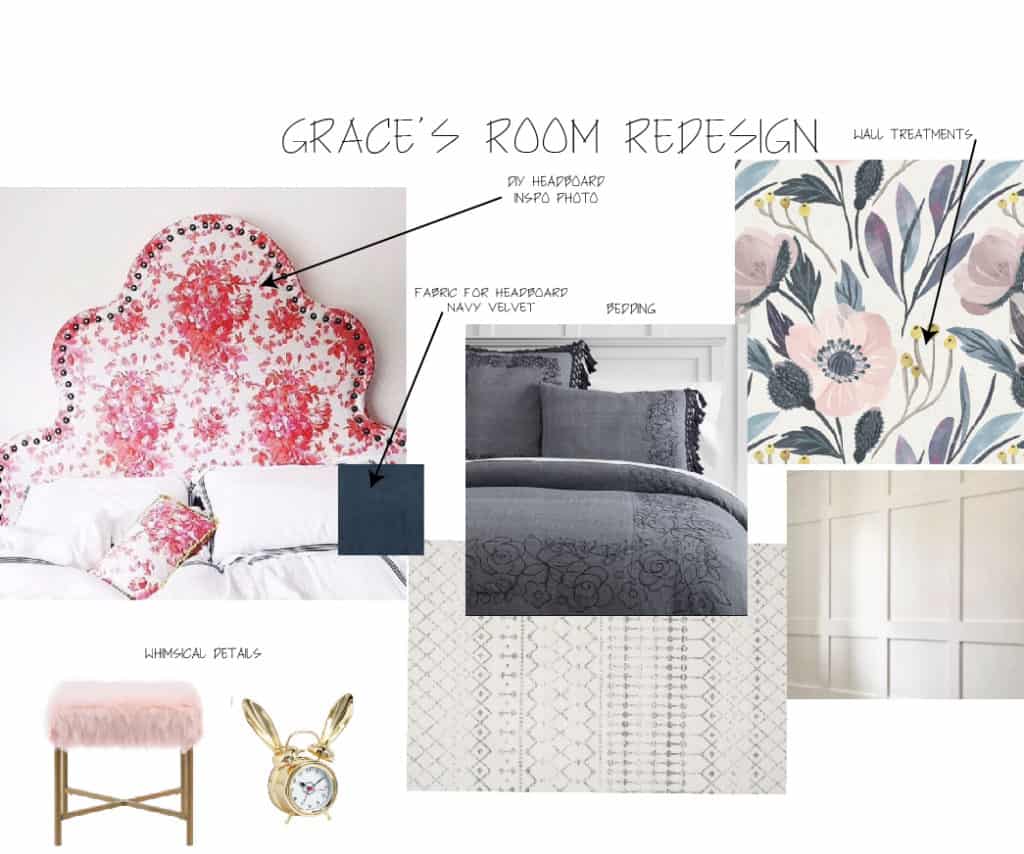 Sources: Wallpaper Bedding: PB Teen (no longer available) RugsUSA Stool
The way I approach redecorating is probably pretty normal, first I find one thing I really love, and use that as my inspiration. In this case it was the Duvet from PBTeen, it is chambray, embroidered, gorgeous, and I think she will be able to grow with it. Then I always try to factor in what I already have, and make a wish list as the very last step. I get a lot of comments about, "How do you redo your rooms so often?" And my secret for that is simple... I just slowly gather t things over time for my own home. Of course, designing for myself is a little bit different than when I'm hired to help someone because there's rarely any time constraints on when things MUST be done. So that may be a luxury, but maybe something you can institute in your own home.
Could you just die over that removable wallpaper? I'm eager to fit that into her space. I think it'll make her space a total showstopper.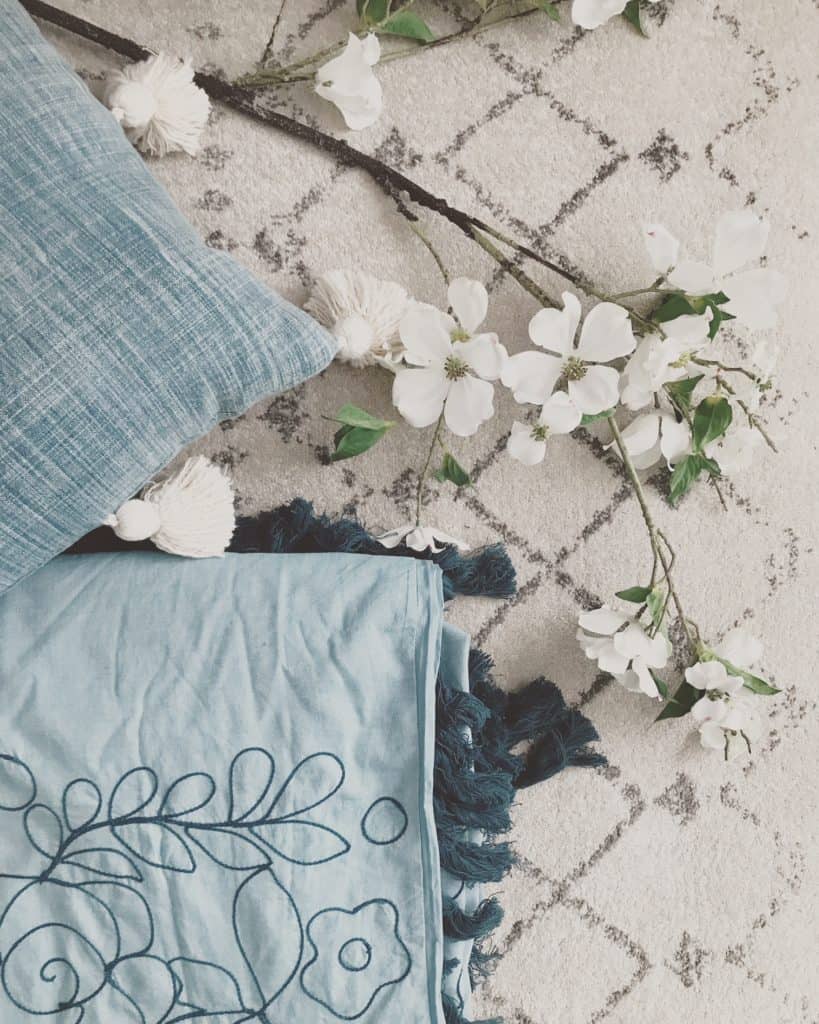 I am so excited to get her headboard built in that beautiful shape, and provide a tutorial on how that all worked out for ya guys!