I've been gearing up for a room redo for my daughter. We have switched our kids around rooms a couple of times in the last year trying to figure out which combination works best. So far, we've found she probably needs her own room, only sister problems. Anyway, I wanted to stop in and share the inspiration board for her space. If you want to know how to find the best home accessories, this is a great way to do it! I almost always throw one of these together when I'm redoing things, I always do them for design clients, but I find this visual aid board is quite helpful for me too. So here's the plan.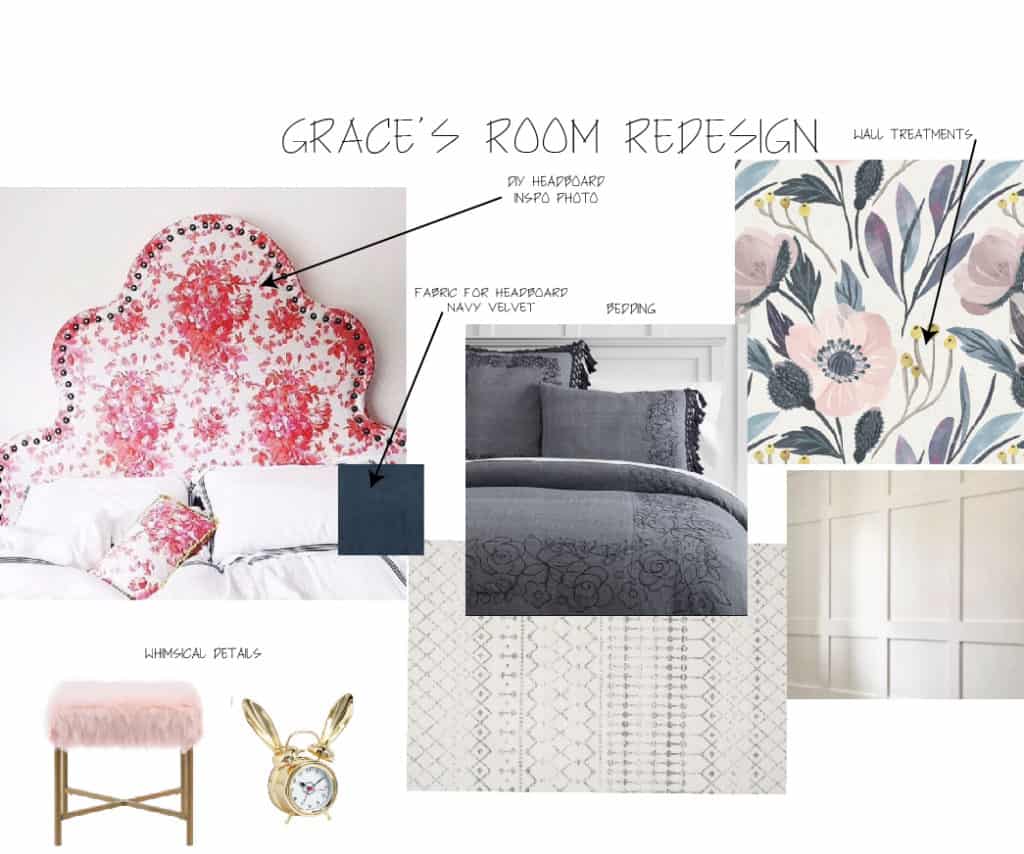 Sources: Wallpaper Bedding: PB Teen (no longer available) RugsUSA Stool
The way I approach redecorating is probably pretty normal, first I find one thing I really love, and use that as my inspiration. In this case, it was the Duvet from PBTeen, it is chambray, embroidered, gorgeous, and I think she will be able to grow with it. Then I always try to factor in what I already have and make a wish list as the very last step. One such step that is often overlooked when a bedroom is redesigned is door handles. Smaller objects such as those could make a large difference to the final look of the room, so you may want to ensure you change them to fit the room. If you're struggling with options you might want to read this page https://www.architekturzeitung.com/architektur/architektur-deutschland/2709-kaffeebar-von-dia-dittel-architekten.html or one similar to it, for potential advice. As a whole paying attention to small details can be important when redesigning any room in a house. I get a lot of comments about, "How do you redo your rooms so often?" And my secret for that is simple... I just slowly gather things over time for my own home. Of course, designing for myself is a little bit different than when I'm hired to help someone because there are rarely any time constraints on when things MUST be done. So that may be a luxury, but maybe something you can institute in your own home.
Another aspect of redesigning often involves replacing old things with newer stuff. So, when I noticed the that windows were a little old-fashioned, and broken, I did not hesitate to get them replaced. Honestly, it was about time I upgraded to new windows with better quality and design. I was very particular about installing windows that can almost eliminate the outdoor noise and, block harmful UV rays from entering the house. This is because I wanted to make the space as comfortable as possible. If you are like me, you might also want to look for a reputed chesterfield replacement windows provider (and similar others in different locations) that can help with the installation. Keep in mind, a small upgrade to the room can actually make a huge difference to the overall aesthetics and comfort level.
Remember, when worn-out draperies or bedsheets steal from the overall beauty of room, you know that it is time to get rid of them without thinking much. The same is true for wallpapers. Though I can replace everything in my daughter's room to give a facelift to the space, I would probably never be tempted to do away with the carpet that lies there. The reason: it was a classic cowhide carpet that was gifted to me by my childhood friend; so, yes, the emotions are intertwined within each snag of the carpet. So, instead of replacing it, I would probably give it a nice scrub on the belly and the back to restore it to its former glory. But, now that I think it through, I might not be the right person to do the cleaning, especially because I am an amateur in this subject matter. I think the best way to go about this would be to approach an expert, such as those at VIP Carpet Cleaning (see https://vipcarpetcleaning.com.au/). With their specialized equipment, professionals could not only make the floor covering spotless but perhaps add more years to its life.
Anyway, remember how I talked about the wallpaper thingy? This is what I have selected currently for her room. Could you just die over that removable wallpaper?I think, yes, you can! I'm truly eager to fit that into her space. I think it'll make her space a total showstopper.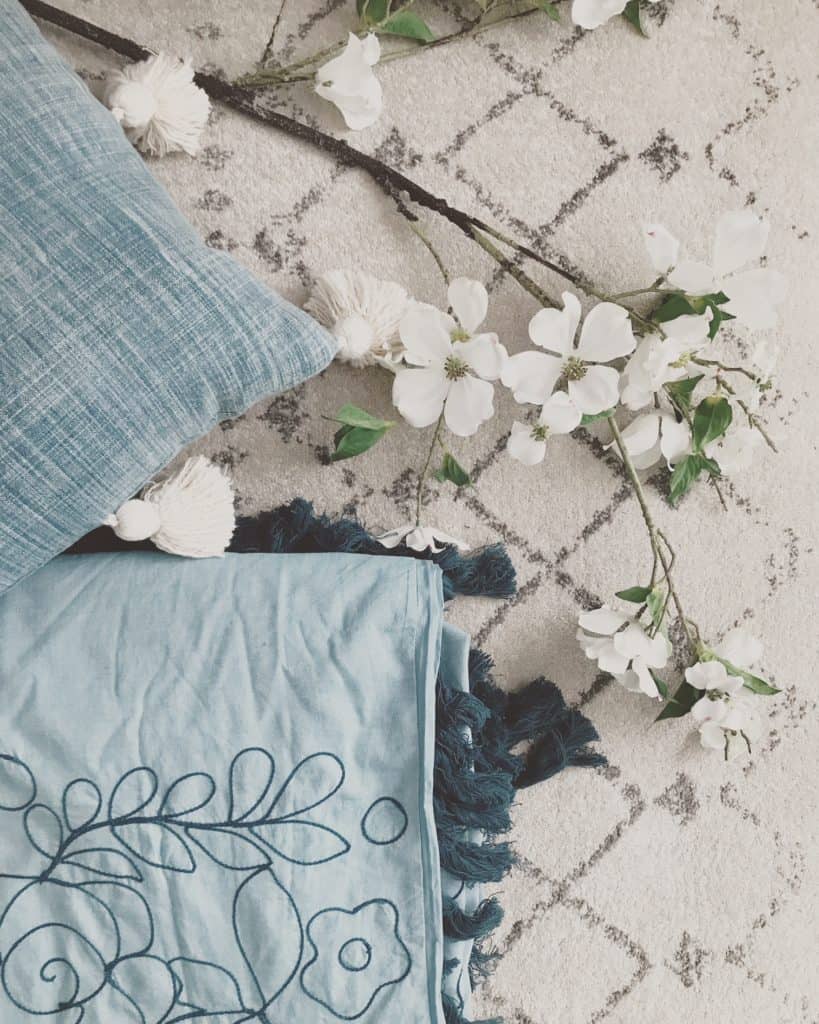 I am so excited to get her headboard built in that beautiful shape, and provide a tutorial on how that all worked out for ya guys!