I recently gave a $10 yard sale table an entirely new beautiful life in our home. I had wanted a really small pedestal table to put in our "formal" dining area but didn't want to spend a ton of money. I found an ugly duckling on Facebook Marketplace, I have failed you because I don't have a photo of it before. I'm sorry, worst blogger in the history of life.
I did something super reckless and just bought a color of paint without sampling it (of which I never do) at Lowe's. I was browsing grey/greens and ran across Acacia Haze by Sherwin Williams and fell in love. I grabbed a quart at the paint counter, raced home, and went to town on my little ugly table. I have become borderline super obssessed with this perfect hue of green, I've already used it in a couple other places around our home and always looking for more.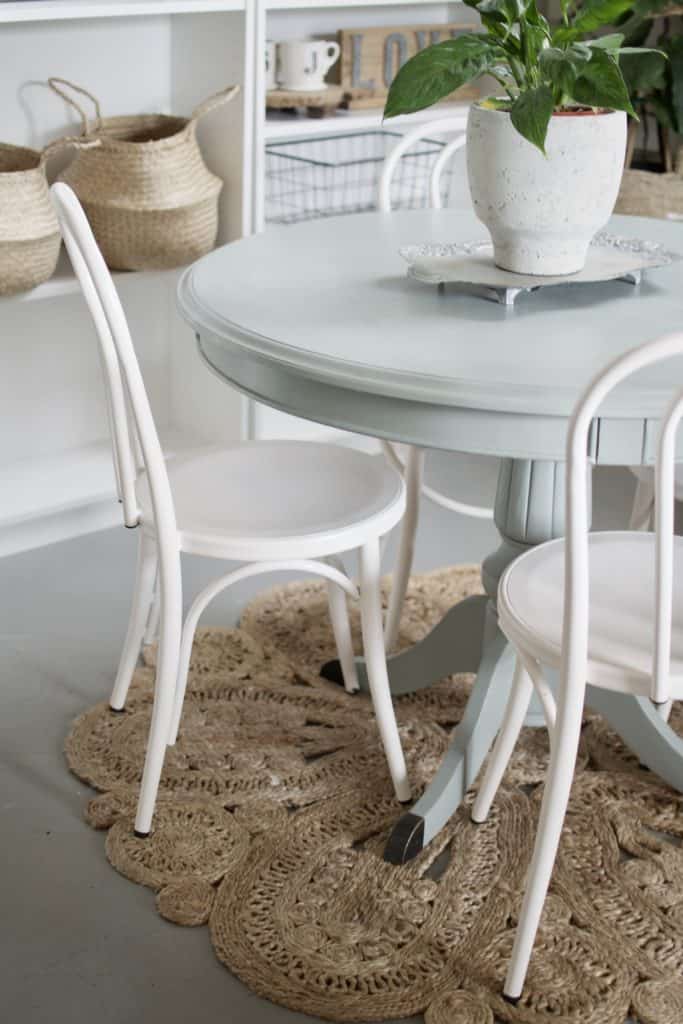 I would've loved to salvage the top and stain it but it was in pretty bad condition so I just slapped a coat of paint on it and called it a day. I always seal my pieces with Minwax Polycrylic. It is easy to apply and never yellows. Whatever you do, never in the history of ever use polyurethane on painted furniture... you will be so sad when it yellows over time.
Polycrylic is excellent because it makes the surface wipeable and heck even scrubbable which with a house full of tiny humans who are always somehow dirty and sticky.. it's a must!
Shop this Post