Have you every installed shelf brackets, measure everything, and they still come out unlevel and wonky? I want to share my tips and tricks to getting them perfect every single time!
I recently added some easy shelving that has made ALL the difference on this large wall in my home. Adding shelves with a few well placed accessories can really bring so much warmth and interest to an otherwise blah wall.
Today, I wanted to take you along on this project and share a little video I made with tips and tricks to getting your shelf brackets even.. which is a HUGE feat, especially when more than one set of shelves are in the game plan.
If I'm being completely honest, in the past when I have tried to install shelves without my husband's mathematic systematic brain's help... I have always always failed miserably. This time I took the mental time to break it down into manageable steps and managed to be totally successful! So if you are a rookie, make sure you check out this video to catch my tips so you can easily and successfully install shelving of any kind in your home!
Watch the video tutorial here:
These shelves were very simple to install, but overall added a huge impact to this wall.
This is what the wall looked like before with just my one art piece.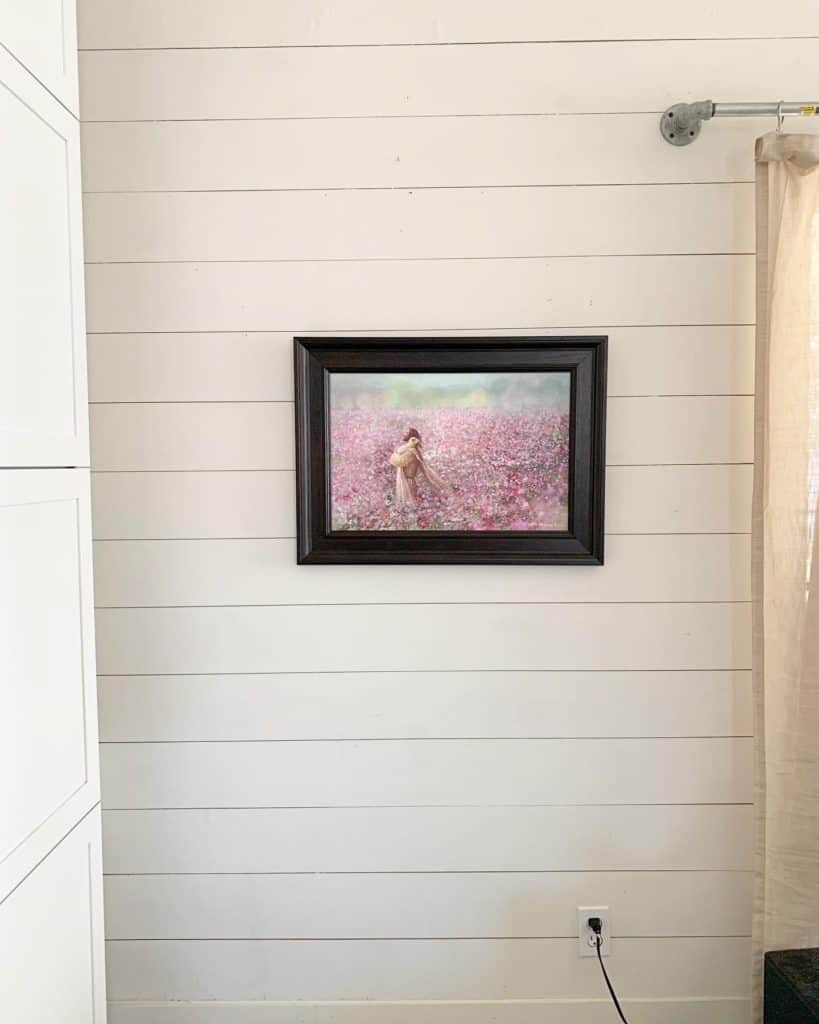 And after just about 30 minutes later with minimal work, and simple styling with goods from, The Collected House Shop.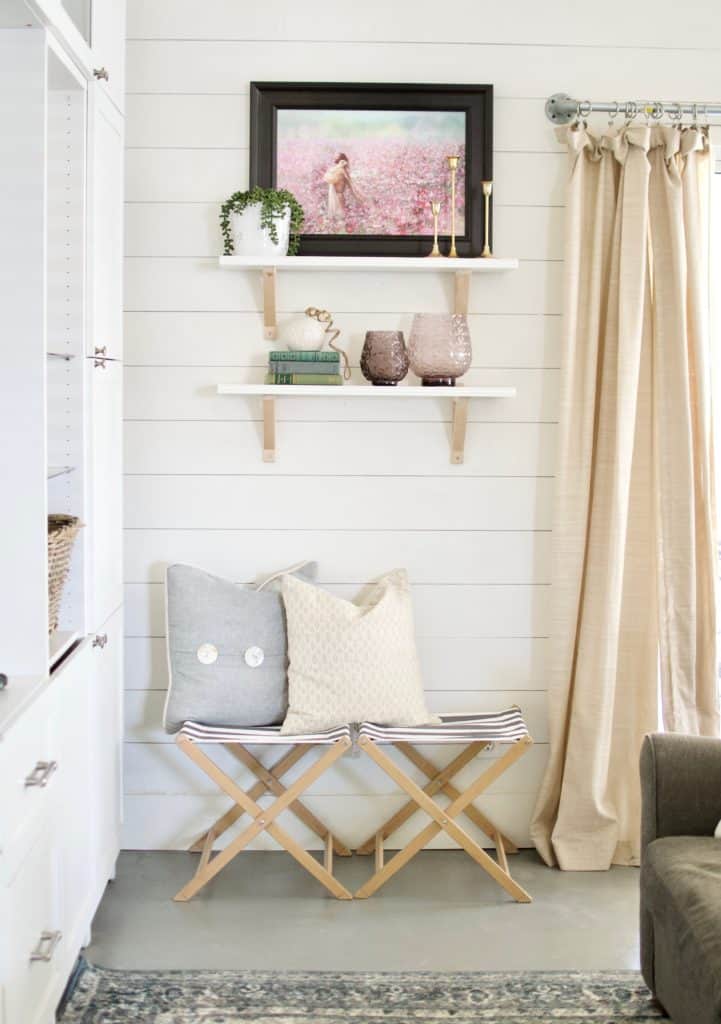 I have been addicted to quick & easy projects I can tackle in a couple focused moments this summer and this shelf project was certainly one of them. They make me smile every time I walk by them, which is a big deal because this is our main living area so... lots of smiles!
Pin for later.