I am so tickled with the way this project turned out that I can barely contain my excitement long enough to write this post. Hopefully I can contain myself long enough to make this a helpful post for you all and share how I went about doing this Ikea billy bookcase hack.
There are a lot of Ikea Billy Bookcase hacks out there on the inter webs. A lot of them are meh and others are really complicated building bases and headers and cutting apart shelves. I just knew that there had to be an easier way. One day I held up a scrap piece of 1 x 4 MDF to the bottom and realized that the existing base of the bookcase shelf was the same size. This was a big lightbulb, I didn't need to build any sort of base to prop up my faux built ins. That little discovery made this all seem very doable, so literally an hour later I was at the Home Depot buying trim pieces to take a stab at it.
Here is what trim I ended up using:
I purchased all primed MDF boards, they are more cost friendly and are also more uniform so you don't need to worry about things being bowed or warped as much, which is perhaps the most frustrating thing when doing trim work.
4- 8 ft 1 x 4
2- 8 ft 1 x 6
7- 8 ft 1 x 2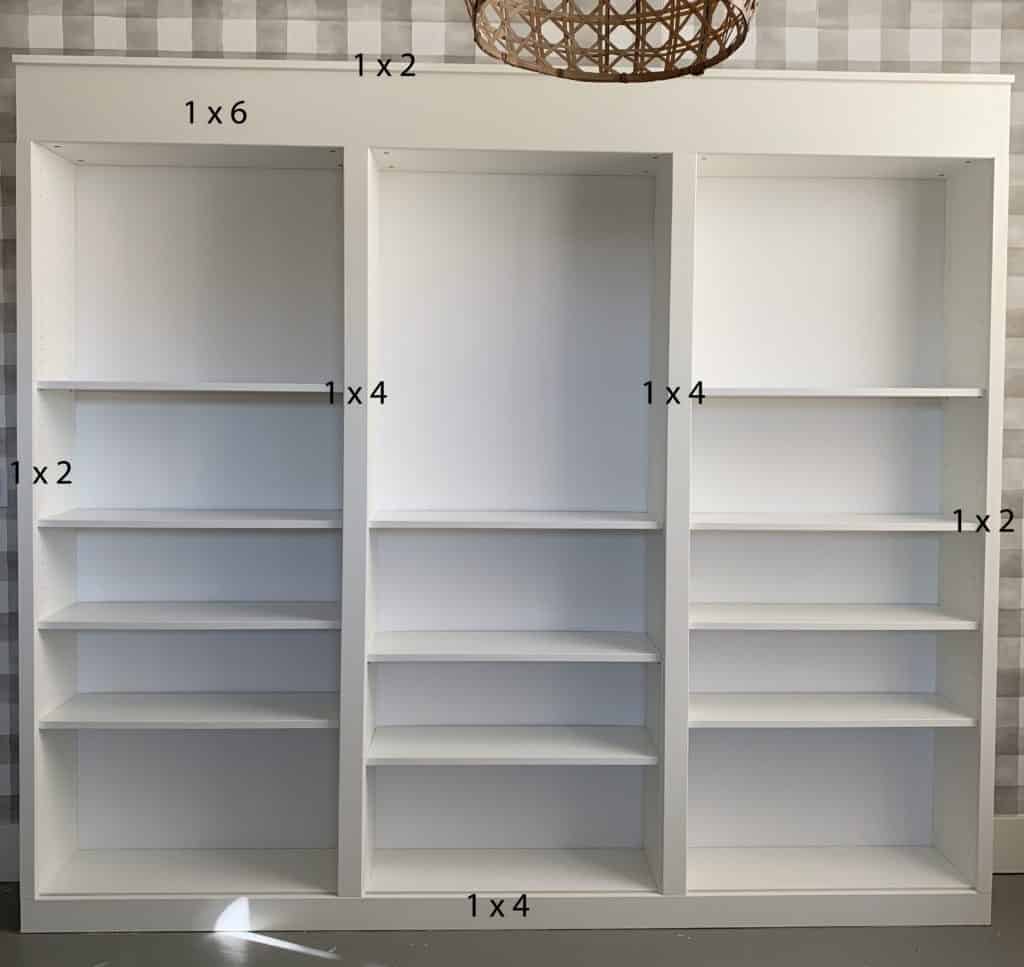 After I used a nail gun to secure the trim pieces, I went back in with wood filler + caulking to make it all very seamless.
After those two things dried, I just painted the trim and the sides of the unit to match my existing trim in my home, which is Swiss Coffee by Benjamin Moore. I did nothing to the inside of the bookcases.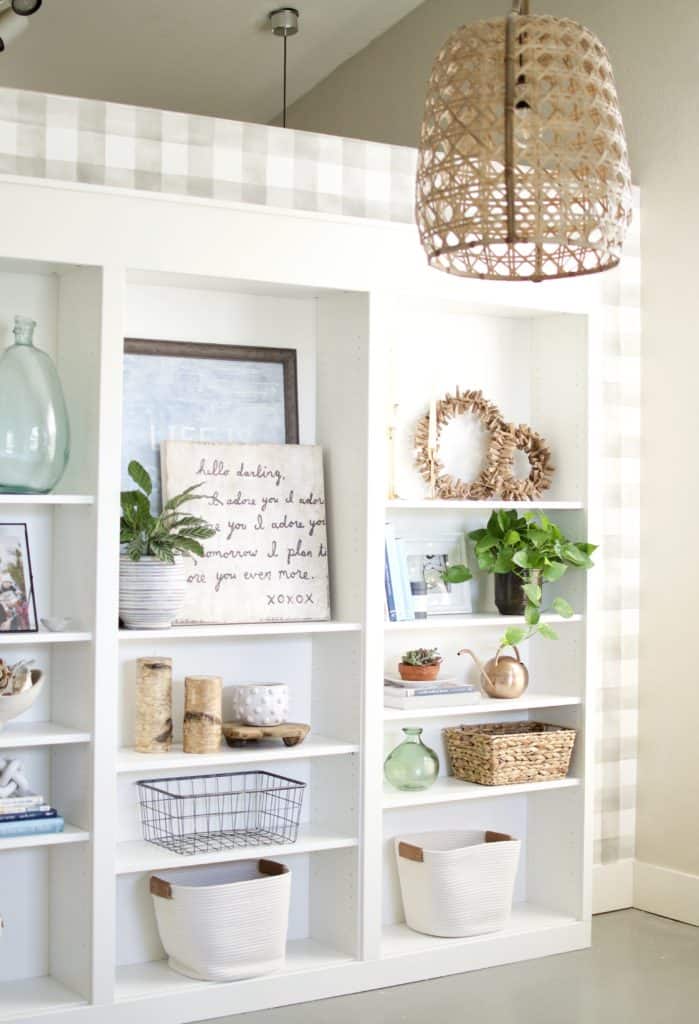 This project was very simple, required minimal tools and skill and turned out looking like a million bucks. Aren't projects like that the actual best kind of DIY out there!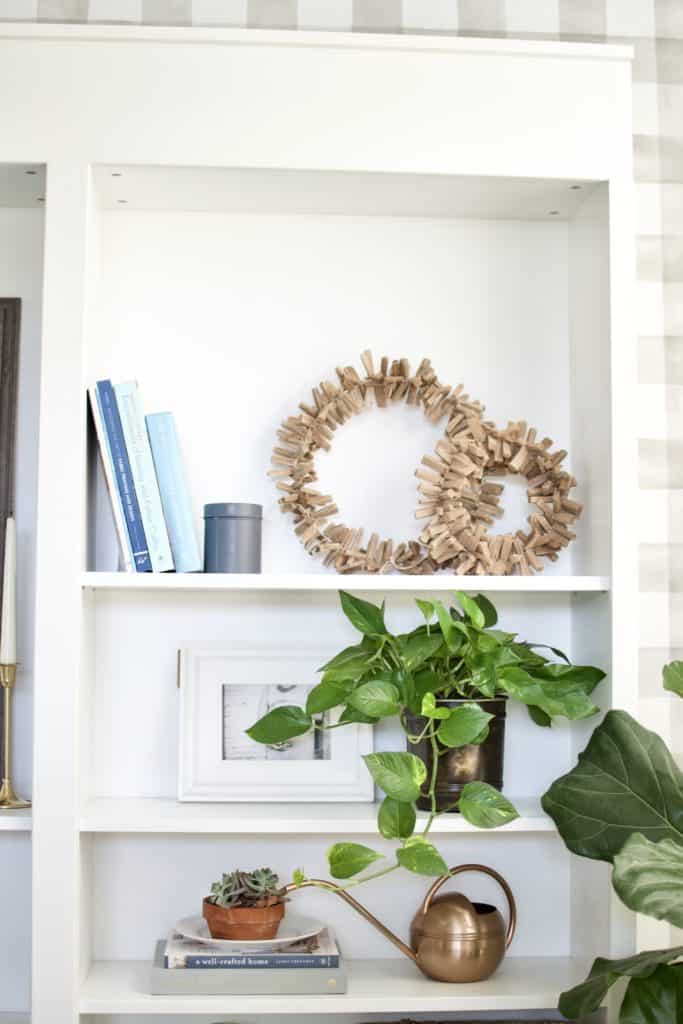 I really enjoy the simple casing details that totally took these basic bookcases to the next level. I can't believe I waited so long to complete this Ikea billy bookcase hack, I'm obsessed with how it turned out!
Save this project for later.