This is by far one of my very favorite details of my home, but yet its a view that I hardly ever share. I get tons of compliments from visitors, and questions about it from followers so here are all the details I can think of sharing with you. It's really so simple, which is probably why I never thought to blog about it. We completed this project well over a year ago, and I don't think I've ever shared the details of it. So here I go.
The first big change I made is adding the faux shiplap planked wall. So easy and I love it. Then I had to address the window situation, which was challenging. In my family room I have a large sliding glass door + a corner of windows in the eat in kitchen. I wanted a seamless look for the entire space, but finding curtain rods that would fit what I needed was 1. Near impossible 2. Extremely expensive.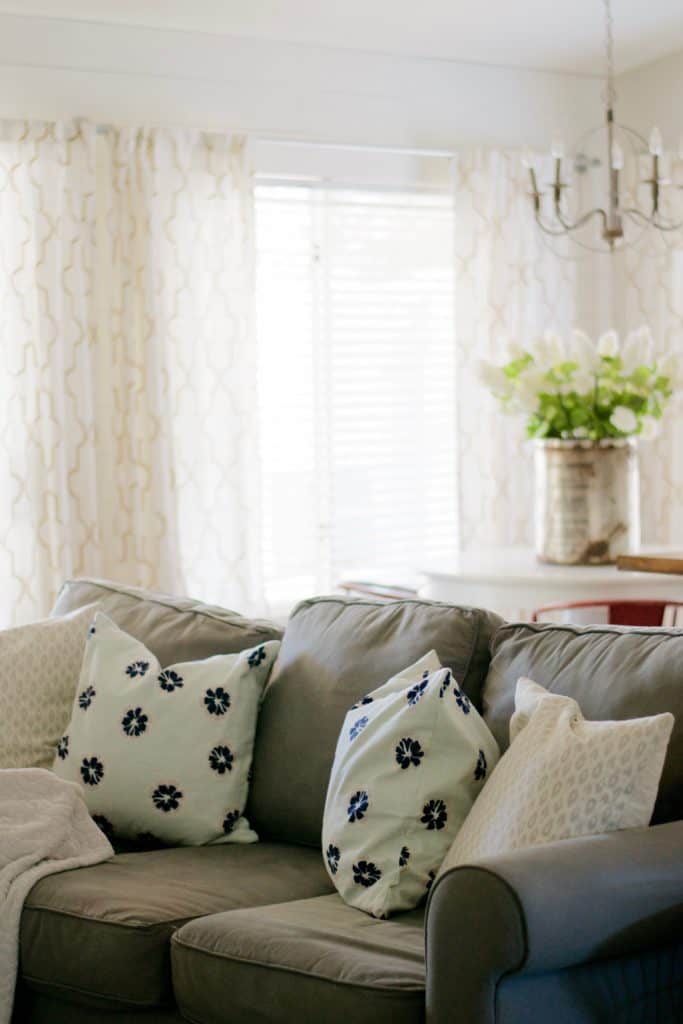 One day perusing Home Depot I found myself in the industrial pipe aisle, and decided to go for it. When I spoke to the trusty Home Depot man he suggested that I use electical conduit pipe because it was less expensive and lighter weight. So he threaded the ends of the large pipes to match the fittings I needed to attach them to the wall and I was off.
I connected 2 large 12' pipes along the main wall with an L bracket on each end, and a T bracket in the middle. On the adjacent wall I just used 1 12' pipe attached to the wall with L brackets on each side.
I found these Dot Lattice curtains at Target and thought they would be the perfect backdrop for my home through the seasons, knowing we use and change this space A LOT. It's been about 18 months and I still am happy with the choice, and that's saying a LOT for someone who likes to change things all the time.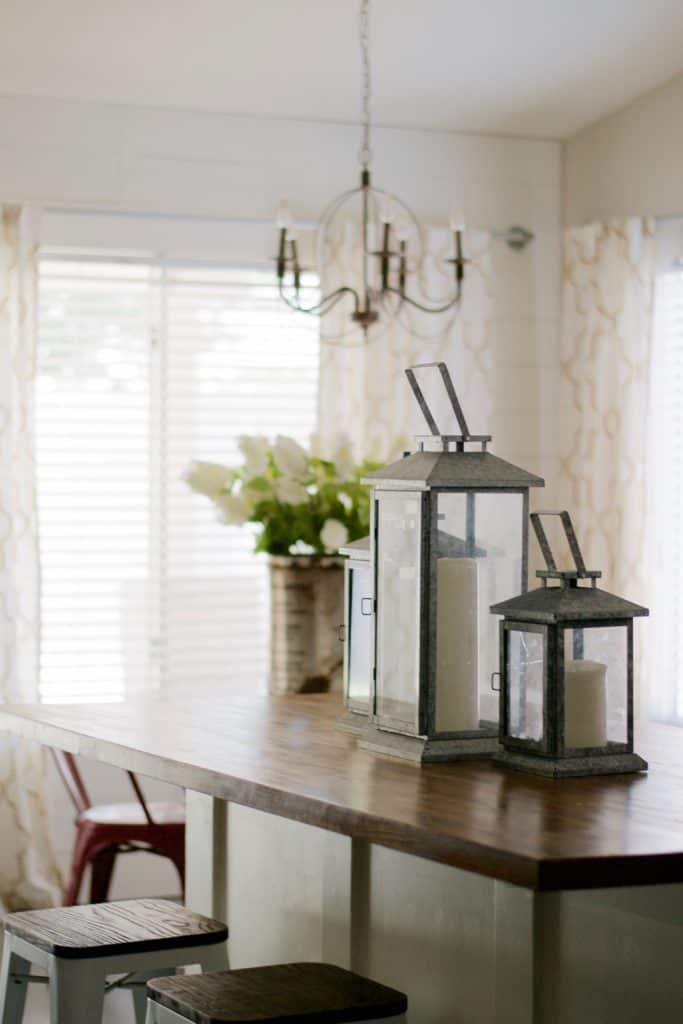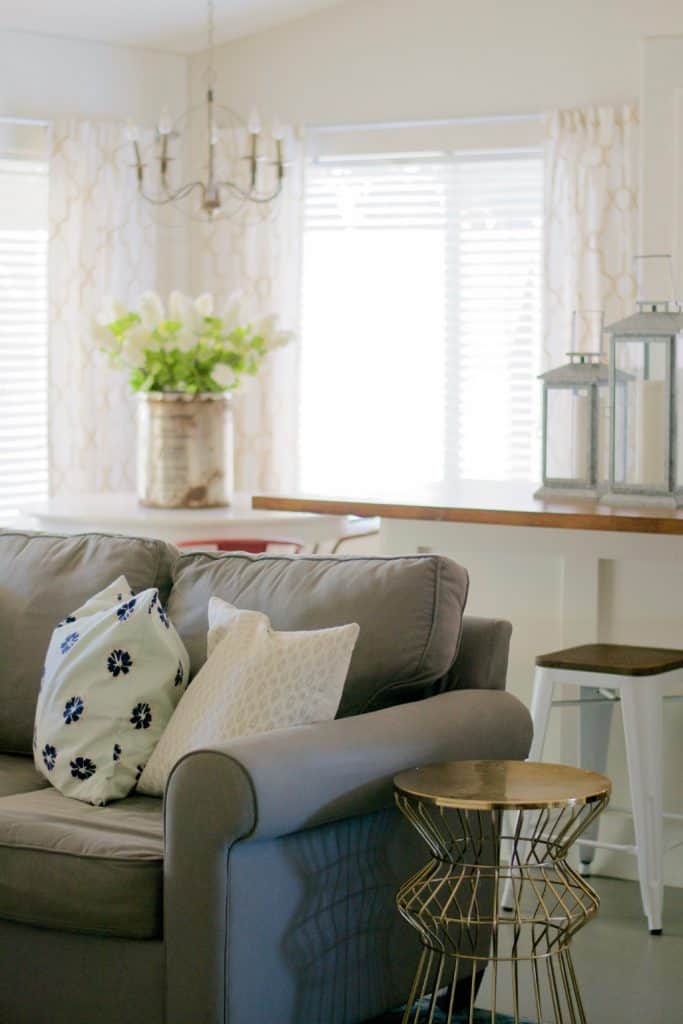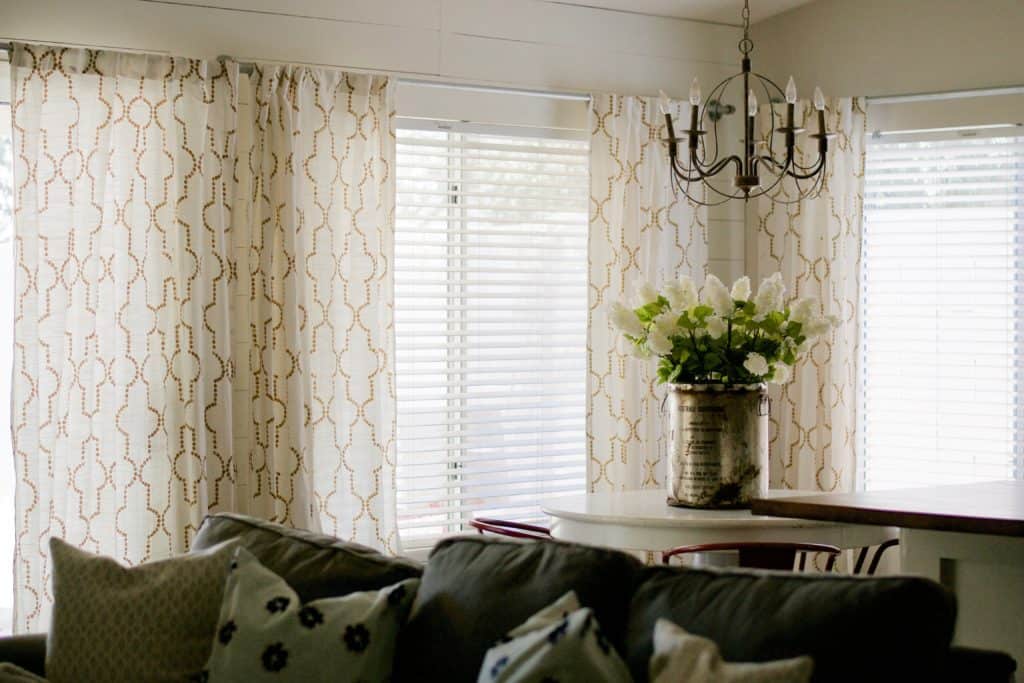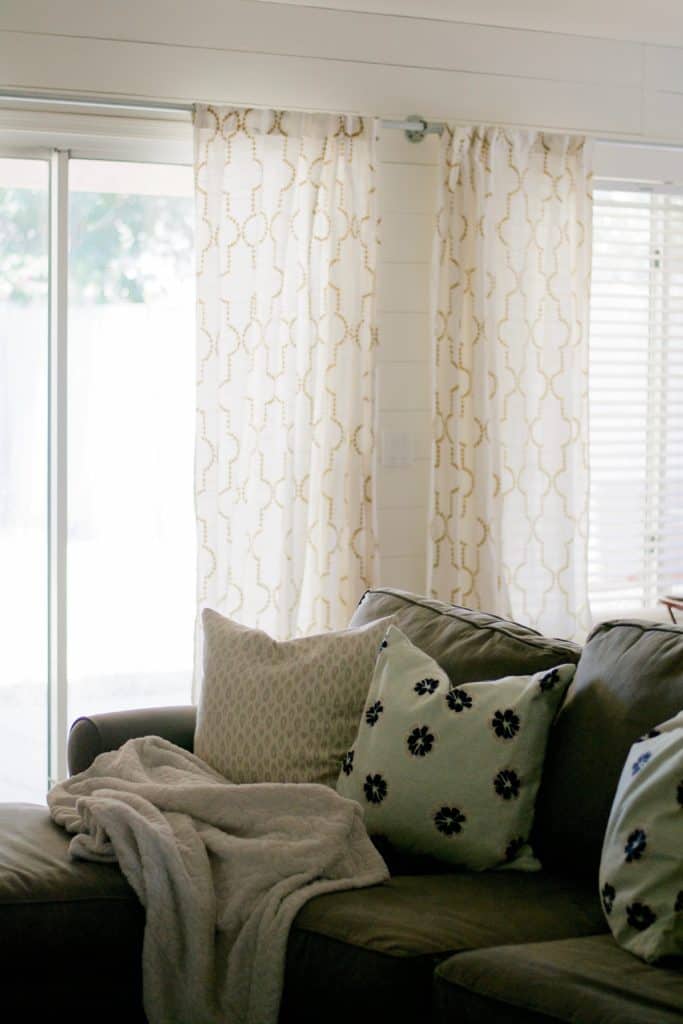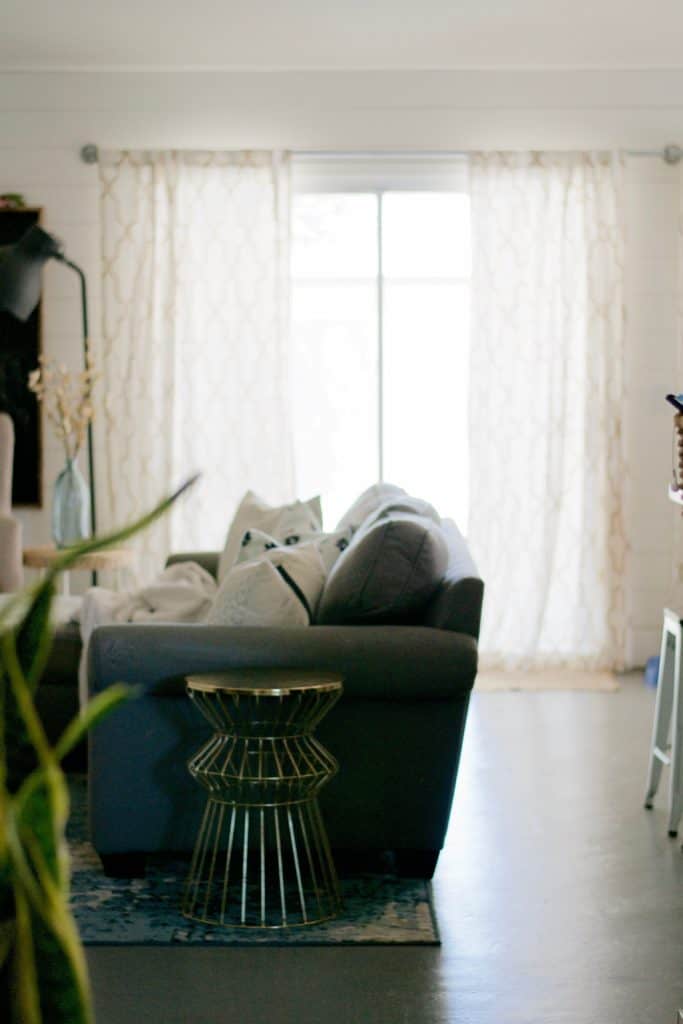 There you go one of the easiest projects that I've done that I think has one of the greatest impacts in my home.