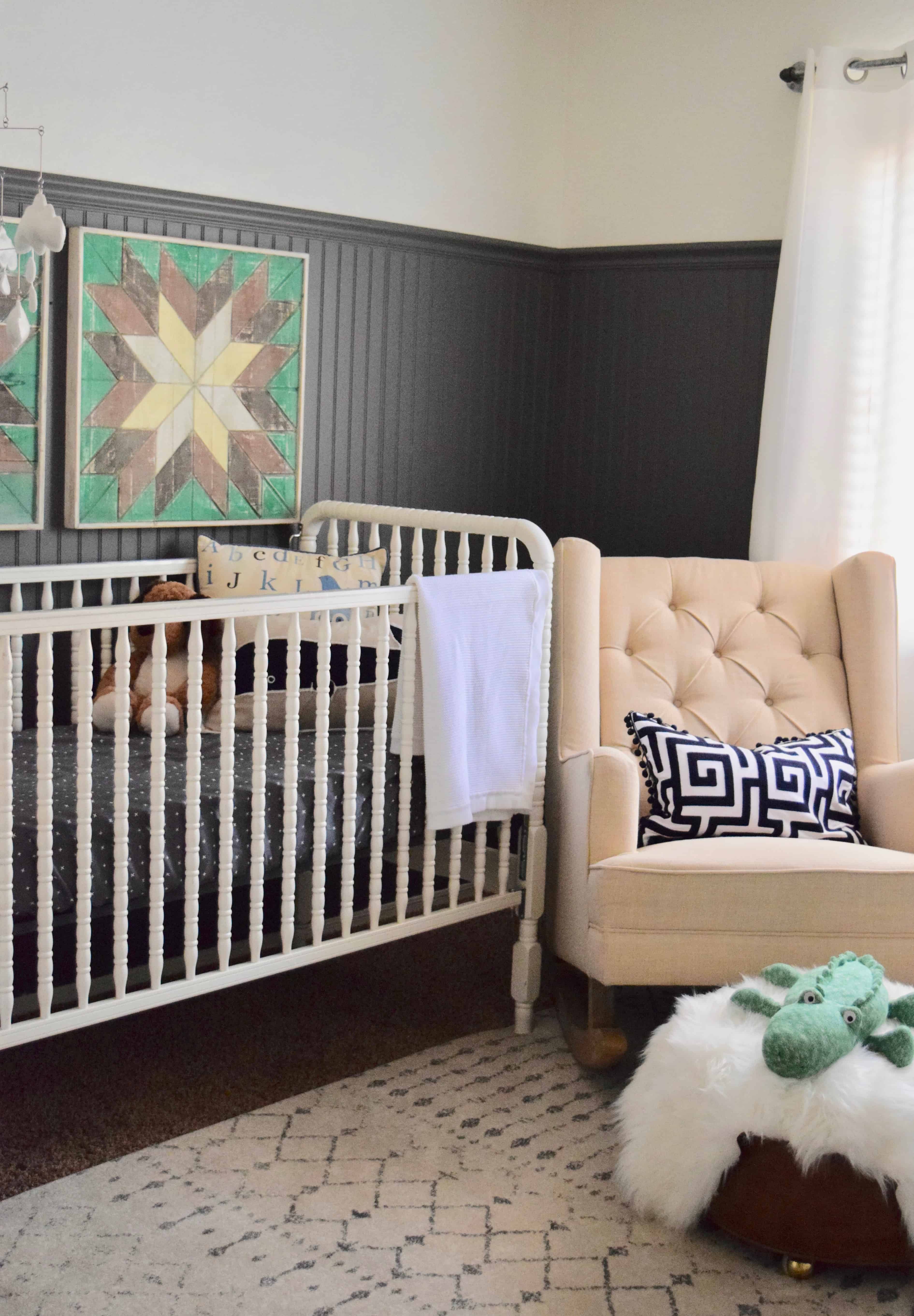 I think I went the exact opposite direction with Sawyer's nursery than I usually do. I am usually all about the light and bright but this time I went a totally different direction and I hope you like it! While designing my boy nursery this time around I chose classic but moody and I'm loving it!
I am finally ready to share this space with you all... now that little Sawyer is almost 7 months old! Eek! I had him right after the holidays, and 2 weeks early. That combination, plus being smack dab in the middle of the school year with my older two threw me for a loop! Turns out having a newborn and having to get your other kids to school each day is like... really hard.
The funny/not funny part of this room redo is I thought I was in labor the same day that my sweet Husband decided to paint the nursery. So imagine my destroyed house (does that happen to you when you're in project mode too?!) and me rushing to the hospital at 9 pm in false labor. Oh baby's are such an adventure! I did end up having him later that same week, so pretty much the room was painted, and there was a crib and dresser, and that was it. Once I gained my bearings, well somewhat, of being a Mom of three kids I was able to pull together the details... the last picture is hung, and we're finally ready to share it!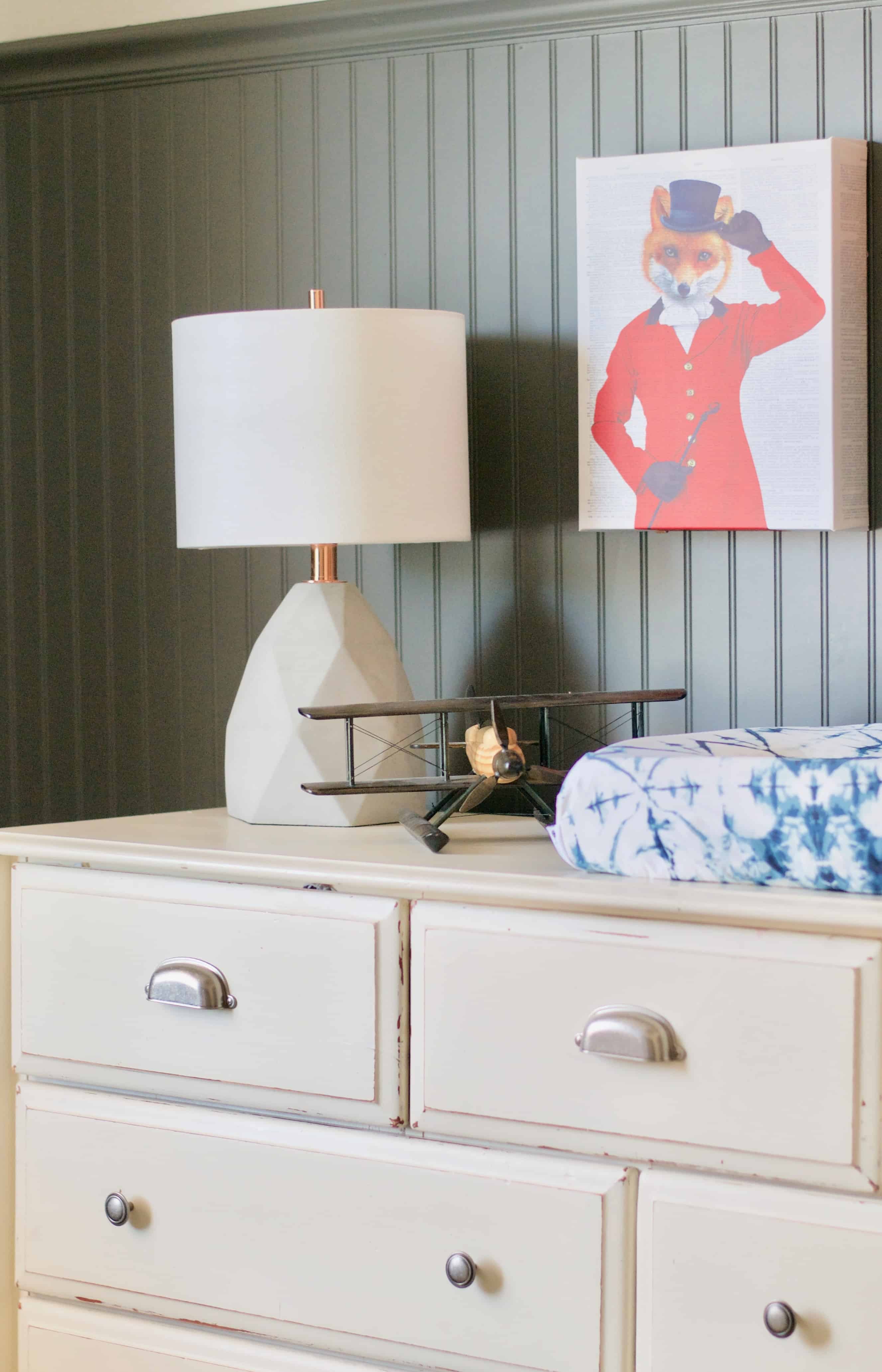 I would contend that the best part of having a baby is getting to design a Nursery for them because there's such little rules when it comes to baby rooms... you can pretty much do whatever your heart desires. Which is definitely what I did when I was designing this space. We live in a tract home with teeny bedrooms, but I really wanted to do something different to the walls in this space. Every designer will tell you not to paint tiny spaces dark colors... its like rule numero uno. But hey, its a baby room so why not!
It all started with the paint color, I fell in love with Wrought Iron by Benjamin Moore. It is a really deep grey with beautiful ashy undertones. I love this color, it is a true grey and so moody. The wainscoting was in the room when we purchased our house, so we didn't need to install it. I painted it grey and the upper half my favorite warm white, Swiss Coffee by Benjamin Moore.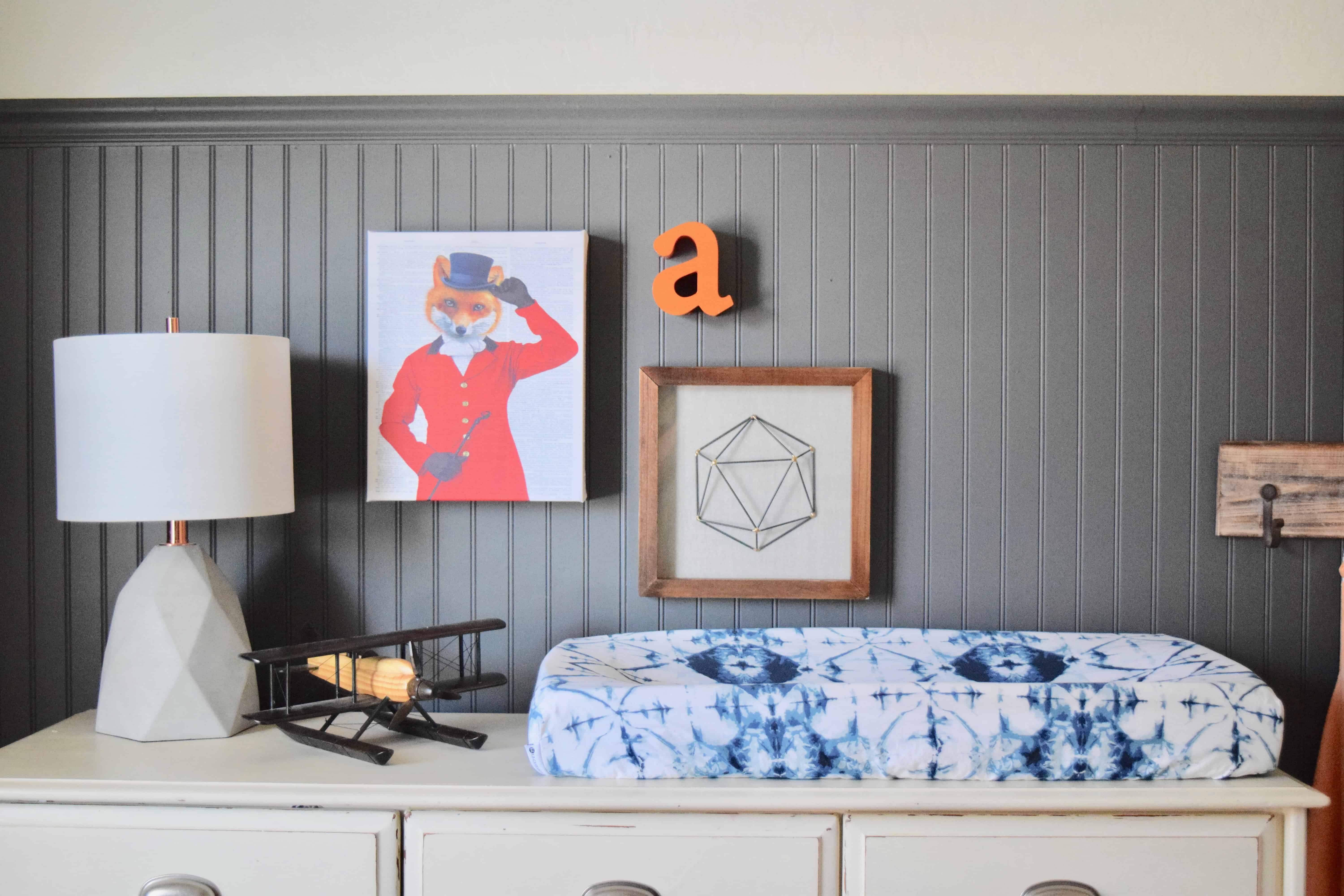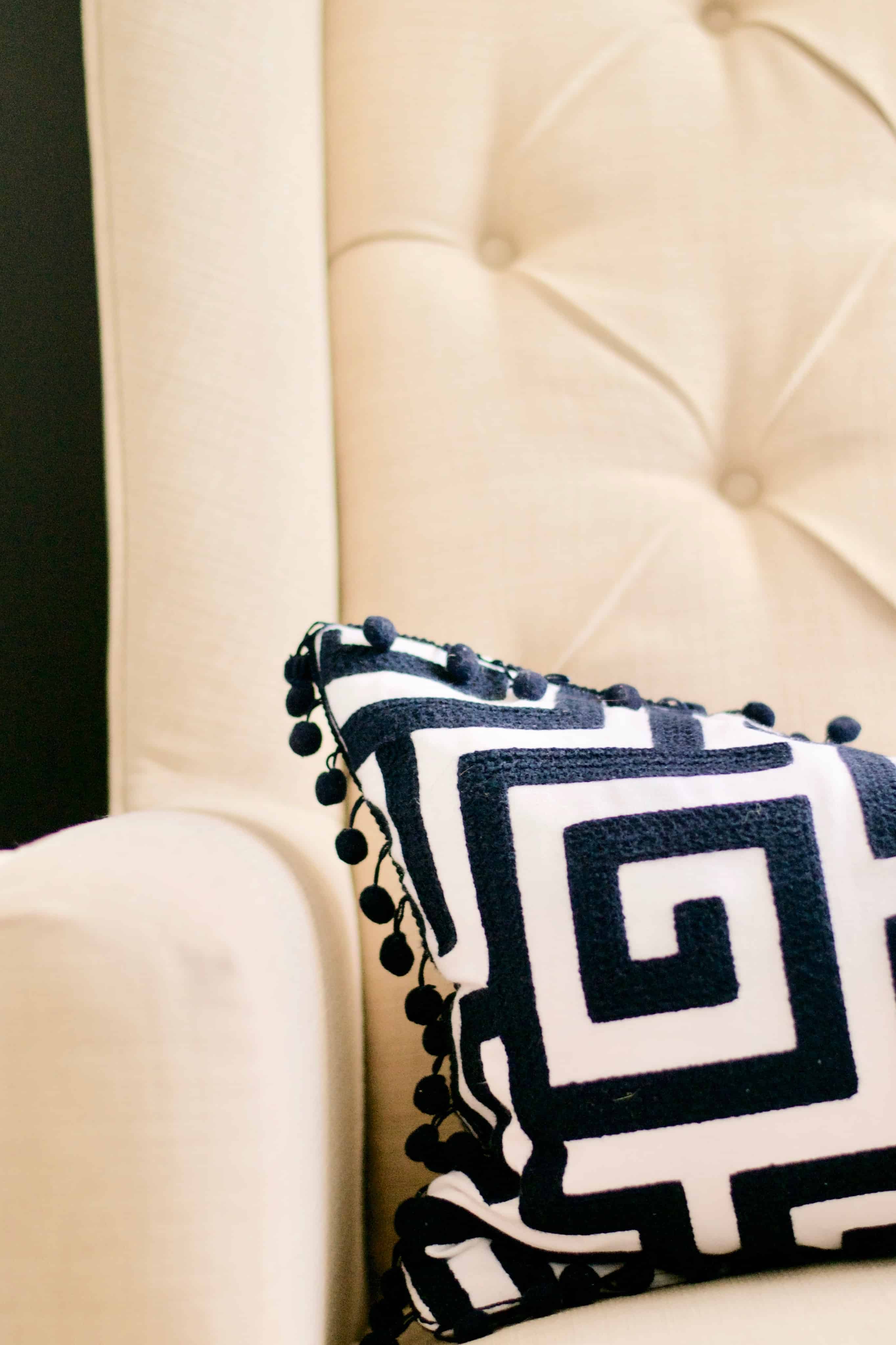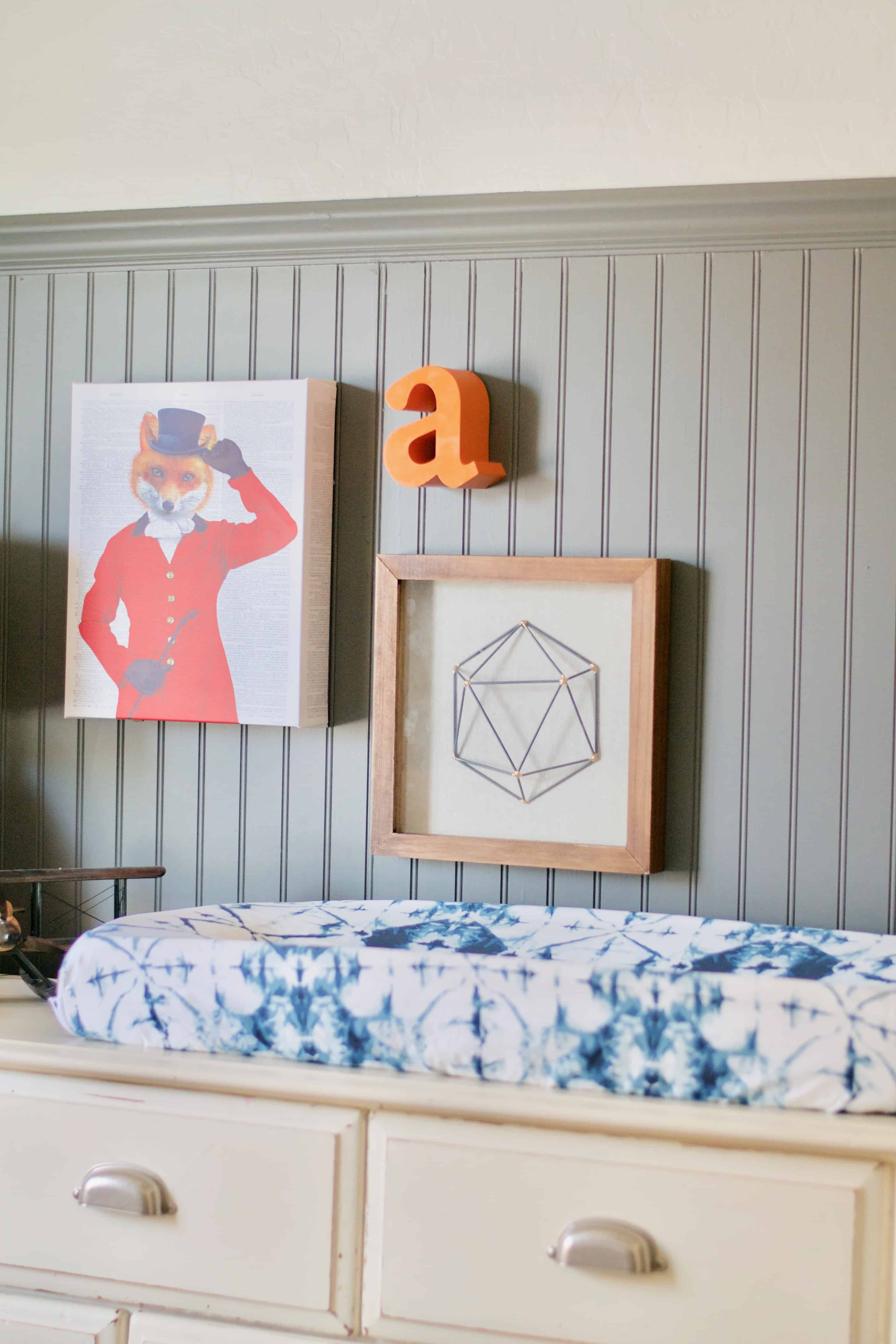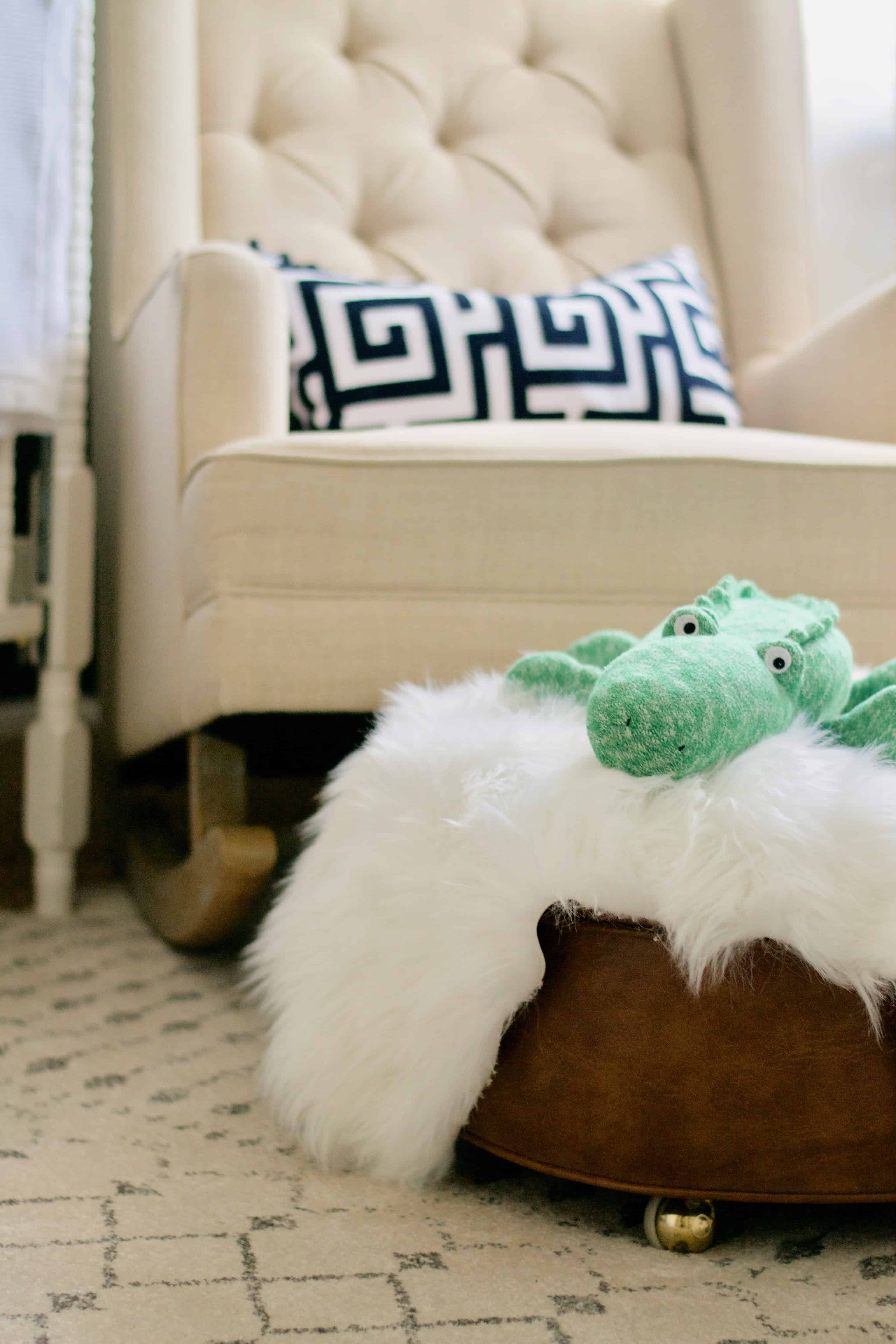 I love all the sweet details in this room. All very boy in nature, the dark grey walls really makes it feel cohesive and brings together all the little things.
I'll be back later this week to share the sources for all the cute decor of this space! What do you think? Was it totally crazy to do such a dark color in such a small space?