Hey guys! I am so excited to share my simple holiday home with you all today. I love a neutral home, my house is probably the epitome of a blank slate. Around the holidays I like to add pops of red in, along with some cozy texture. I also really love the added greenery at every turn too.
My entry way wall is one of my favorite projects, and ever since we added the board and batten detail, I have been dreaming of it adorned with evergreen garland.
You won't even believe that Rylen + I made the garland out of tree scraps from the Lowe's tree lot this year. It was SUPER simple and about as inexpensive as it gets, we will share more on it later. For now, I'll just show you the pretty end product. Because do people even read the text that goes with a home tour post? I hardly do.. haha.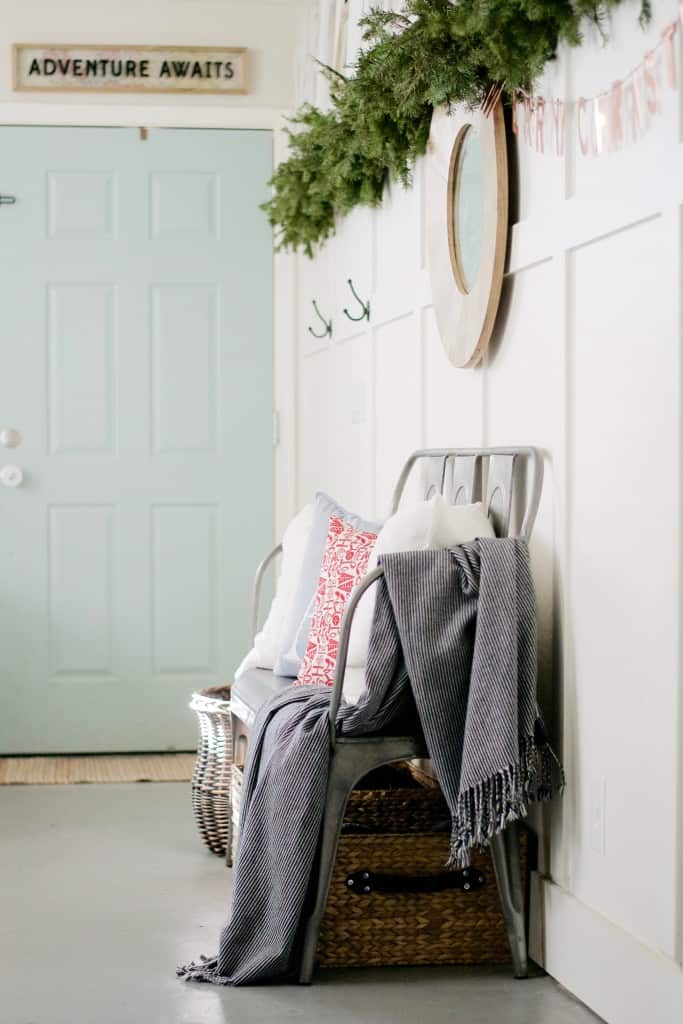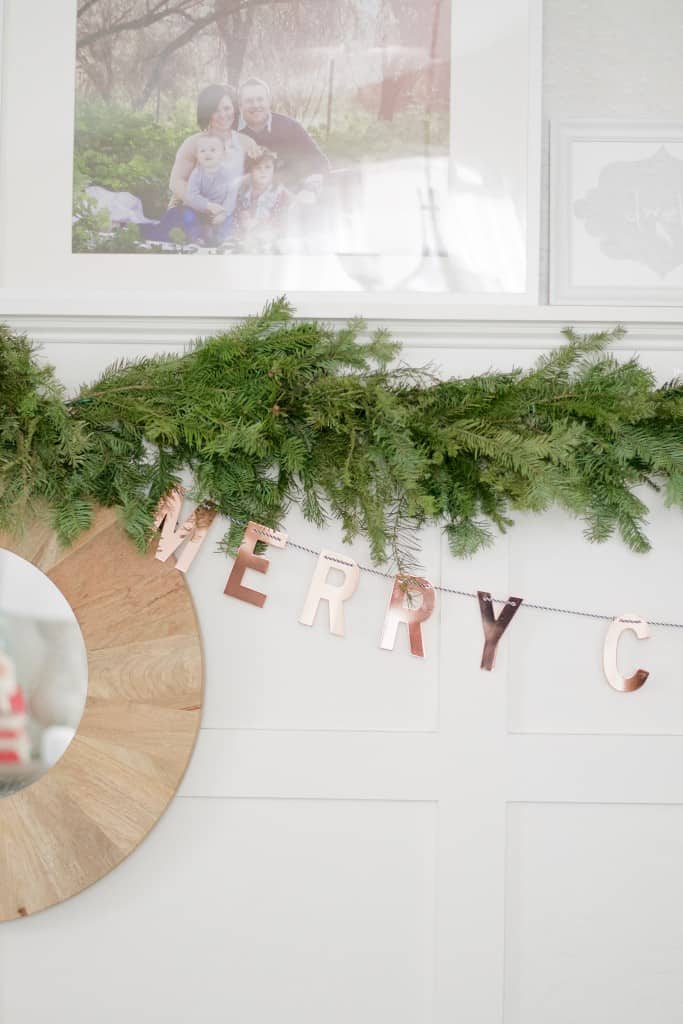 Our front playroom/sitting room is finally taking shape. I added an Ektorp sectional, jute rug, and rearranged the room. The slipcover is still REALLY wrinkled from the packaging, I keep telling myself to steam it… but the other half of me believes the wrinkles will eventually fall out on their own. We shall see how it goes.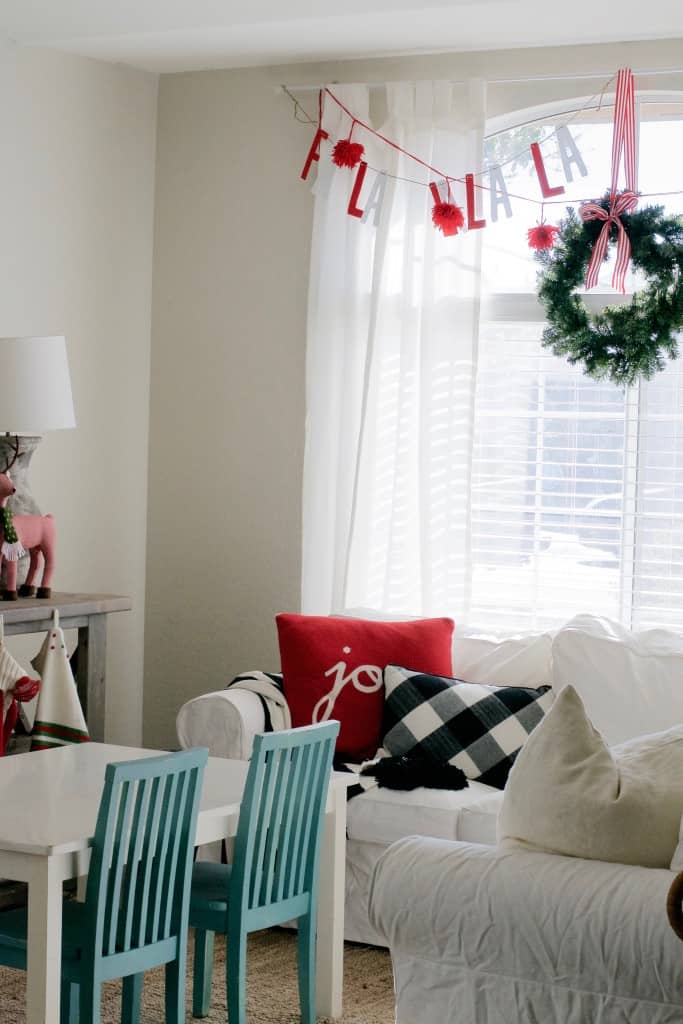 Simple is an understatement when it comes to our tree this year, I have a curious 2 year old, and instead of fighting him about ornaments I just decided to go sans ornaments this year. I don't hate it.
And here is our family room area all decked out for the holiday.
Starting of course with my favorite corner, I have a new rug ordered but it seems to have gotten eaten by UPS, so don't mind the rug-less room. I'm sure it bothers me more than it bothers anyone else. I just like my rooms grounded with rugs if given an option.
I love the little pom pom garland we made at our recent craft night.