January always feels like such a gloomy month, the joy of the holidays is over... its cold... and I feel like the time of year we always end up with a family cold. I am sharing my very favorite drink to make when I'm feeling under the weather, my sugar free Medicine Ball Starbucks knockoff recipe. I swear it has magical healing properties when you're sick especially.
What is a Medicine Ball?
If you have never heard what a Medicine Ball Tea is, don't worry it is part of the Starbucks Secret Menu. It is such a heaven send for cold-sufferer's everywhere! It is like the perfect citrus + mint combination that warms you from the inside out.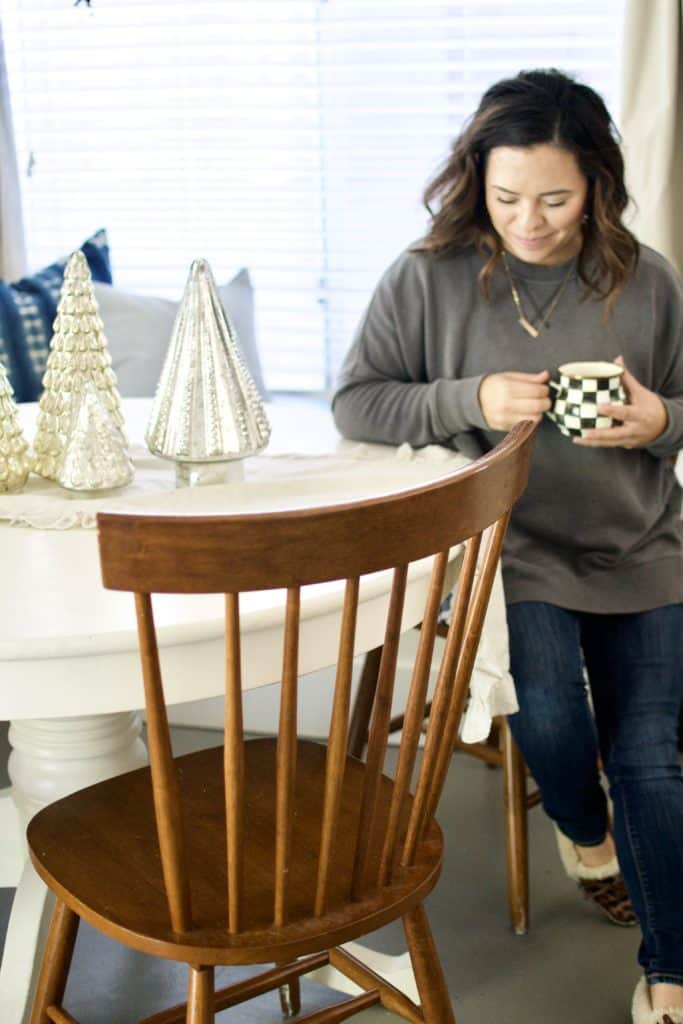 You don't have to be sick to enjoy the Medicine Ball
This drink is super great when you are sick, but actually... I like to just make this tea combo on cold mornings when I'm trying to shake the chill of the morning and get myself going too. It's such a good combo of fresh citrus + minty that is super yummy and really warms you from within as you drink it.
Why is it worth making it at home?
You can order a medicine ball from Starbucks menu that will cost ya about $5 for a medium. They also use regular lemonade + honey which is sugary. I typically try to avoid simple sugars just as a general rule of life because they don't make me feel very good. So that led me to trying to make it at home, I didn't feel like I really needed the honey and wanted to substitute the regular lemonade.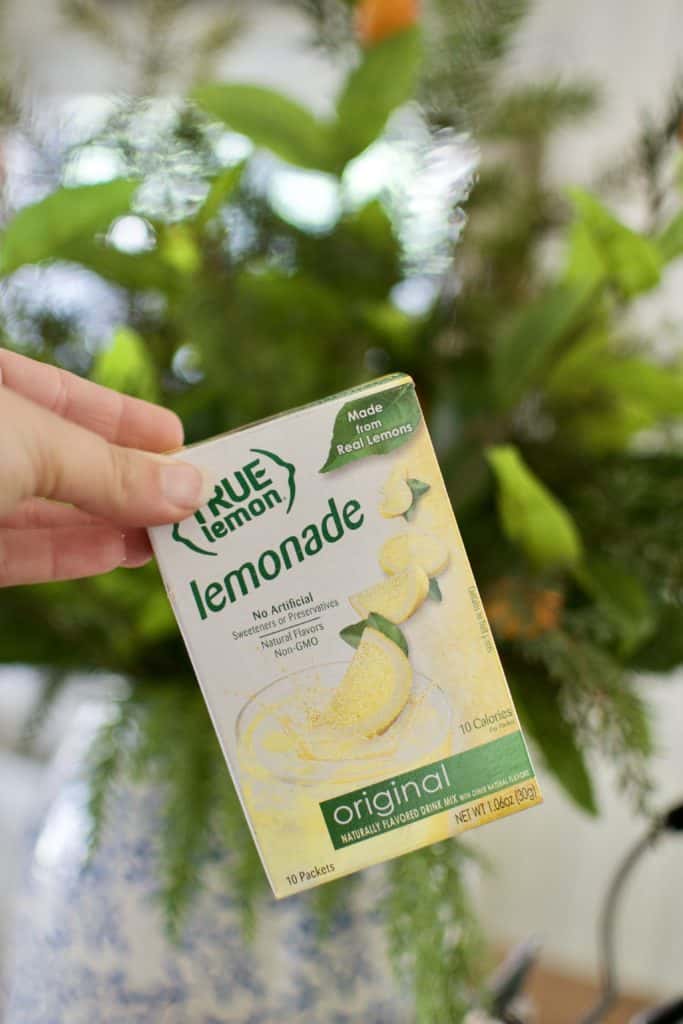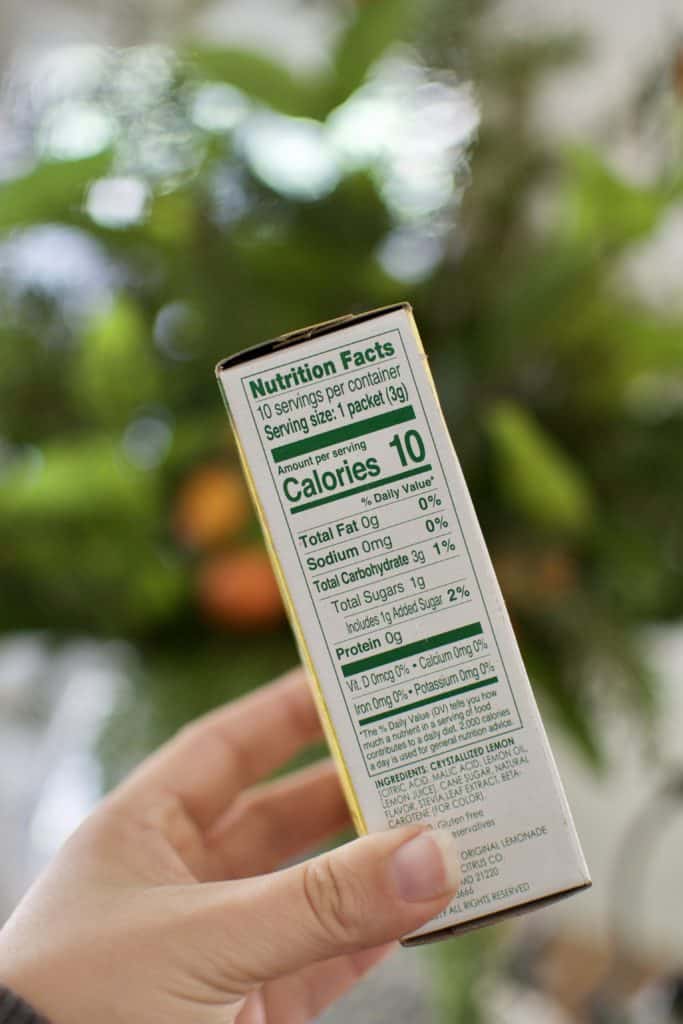 I was planning on using Crystal light lemonade because I think it has around 15 carbs, but then I found this true lemonade in the powder drink mix section. I like that it has really simple, real ingredients and even less carbs than crystal light. The single serving pouches make it really easy to use for a single cup too.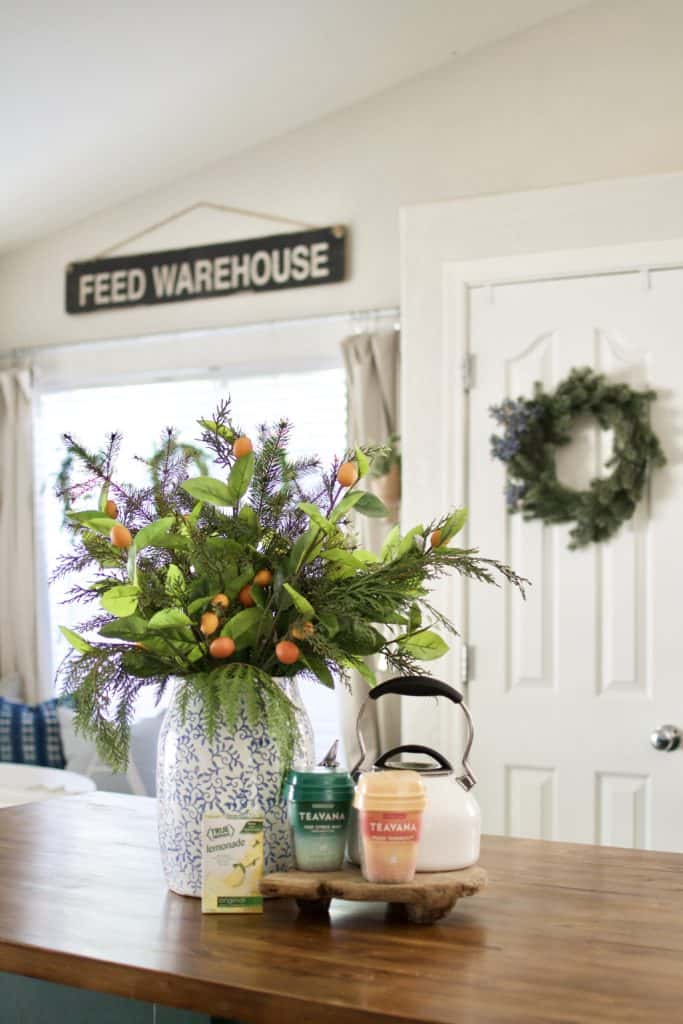 Where do I find Teavana tea?
You can buy the Teavana tea that Starbucks uses at Kroger or Target. It uses the Jade Citrus Mint + Peach Tranquility. I love these teas, they pack a lot of flavor and feel so fresh. They can be hard to find, so make sure you check out those two places to grab em.
To Make:
All you need to do is heat up water, add one back of Tru Lemon Lemonade, 1 tea bag of each Teavana Jade Citrus Mint, and Teavana Peach Tranquility. I usually make it in a 8oz mug, but I have made it in a 12 oz tea tumbler and not changed the recipe + it's equally good.
Yield: 1 cup
Sugar Free Starbucks Medicine Ball Knockoff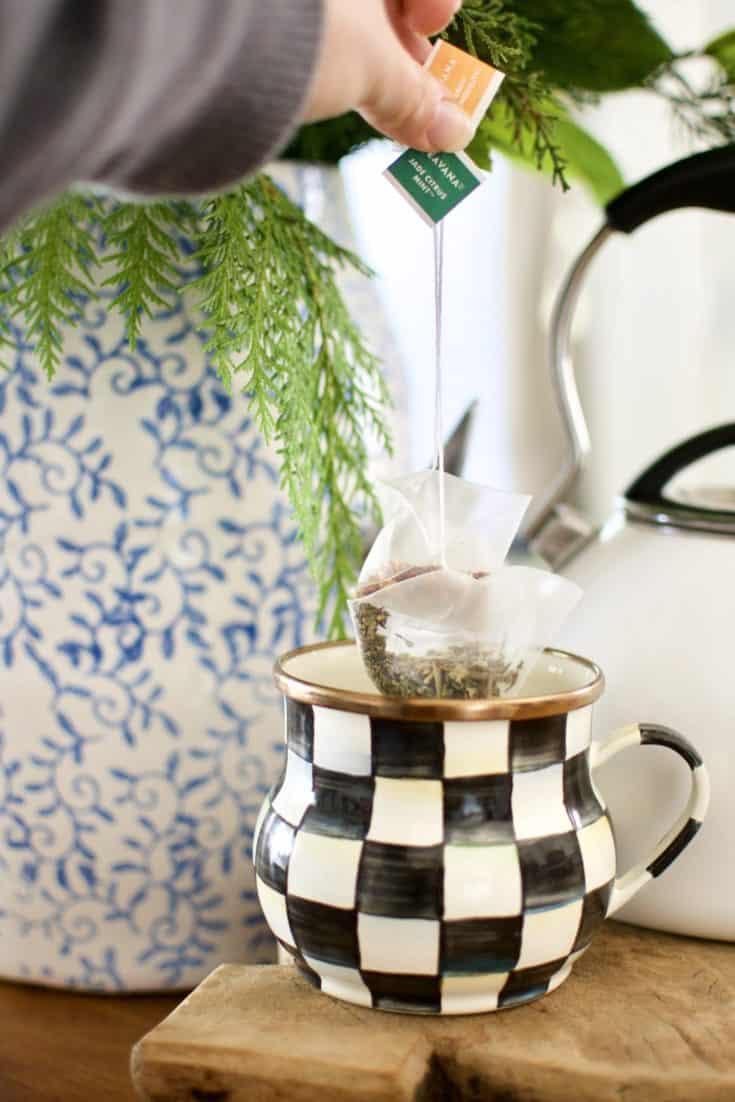 Warm + Soothing knock off version of the Starbucks Medicine ball tea.
Additional Time
5 minutes
Ingredients
1 packet- Tru Lemon Lemonade
1 packet- Teavana Jade Citrus Mint Tea
1 packet- Teavana Peach Tranquility Tea
Hot BoilingWater
1 T Honey (optional)
Instructions
Heat water in Tea Kettle to boiling
Empty packet of Tru Lemonade into mug
Pour boiling water into mug
Add both tea bags into hot water
Allow to steep for 5 mins
Add honey (optional, omit if you want to keep it sugar free)
Nutrition Information:
Yield:
1
Serving Size:
8 oz
Amount Per Serving:
Calories:

10
Total Fat:

0g
Saturated Fat:

0g
Trans Fat:

0g
Unsaturated Fat:

0g
Net Carbohydrates:

10g
Sugar:

10g