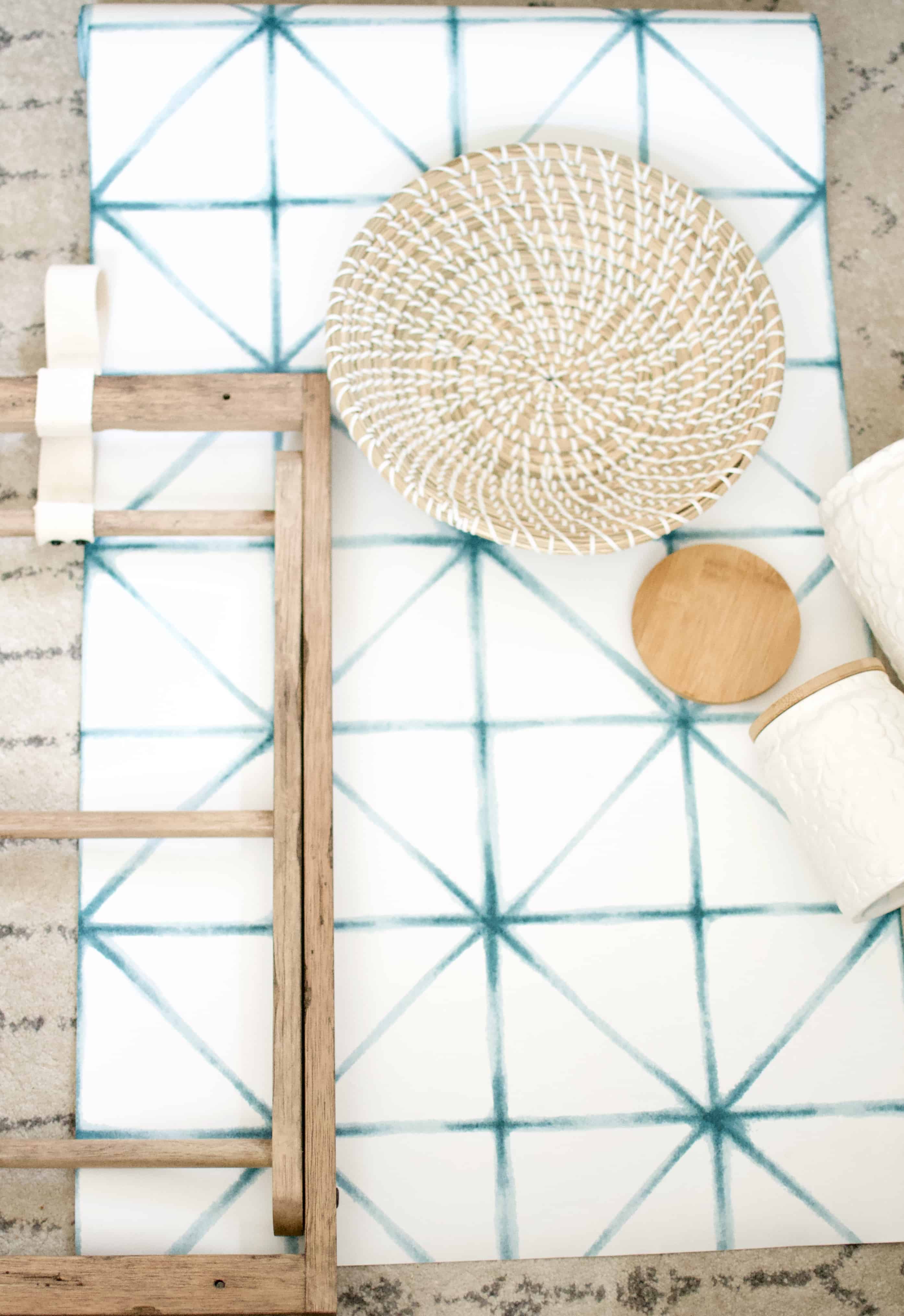 Sometimes I get so overwhelmed seeing all this picture perfect homes, especially picture perfect laundry rooms and bathrooms and it makes me super sad. Sad because we don't live in a fancy house with fancy huge laundry rooms or luxurious bathrooms. I know we don't need the room as big as a launderette for workwear laundry services, but Social Media tries to convince me that everyone has these things but me. Isn't it funny how instagram and pinterest can affect your reality that strongly? Reality is a lot of people live in builder grade or older homes that have neither of those things either. I am all about doing the best with what I have, so I decided to give my tiny walkthrough laundry room a facelift. Nothing big, nothing extravagant… just a little facelift with some pretty things.
Here is the plan.
Add a huge dose of style with graphic wallpaper. I stumbled across this wallpaper on clearance at Anthropologie… a totally lucky find. I love using wallpaper to elevate a space, when you do it in a smaller area it can pack a huge punch for a not much money. If you're afraid of using wallpaper in your home a bathroom or laundry space make great first places to start or try it.
Add some attractive organization on a shelf behind the washer and dryer. When we first bought our house I had dreams of front loaders and a countertop on top of them. Reality is, our laundry room is a walkthrough to the garage and it was a super pain in the booty to keep the washer door open between loads to dry like you're supposed to… so when we had to replace them we opted for top loaders. They're just better for our tiny but busy laundry space.
Add some small profile hooks on the wall to help wrangle some clutter.
Finish a couple things we've already done, like finish trimming out cabinets we installed and a couple other details. When you are a DIY'er you always have loose ends from past projects to tie up. It's just a fact of life.