Today I'm popping in to share our newish family room rug which was quite the drastic change from the sessile rug that was seen in my Fall Home Tour last year. I certainly loved the kid friendliness of sessile, and the natural texture was just the stuff dreams are made of… but I wanted to do something more risky with my space. I like neutral a WHOLE lot, I mean… most my house is grey or white… but I think that provides the perfect situation to bring in a punch of fun. So I went for it, and took the risk on this beautiful rug during a great sale, from RugsUSA around Black Friday.  This site has frequent amazing sales, and lots of useful customer reviews on their rugs that are quite helpful when trying to figure out the true color, etc.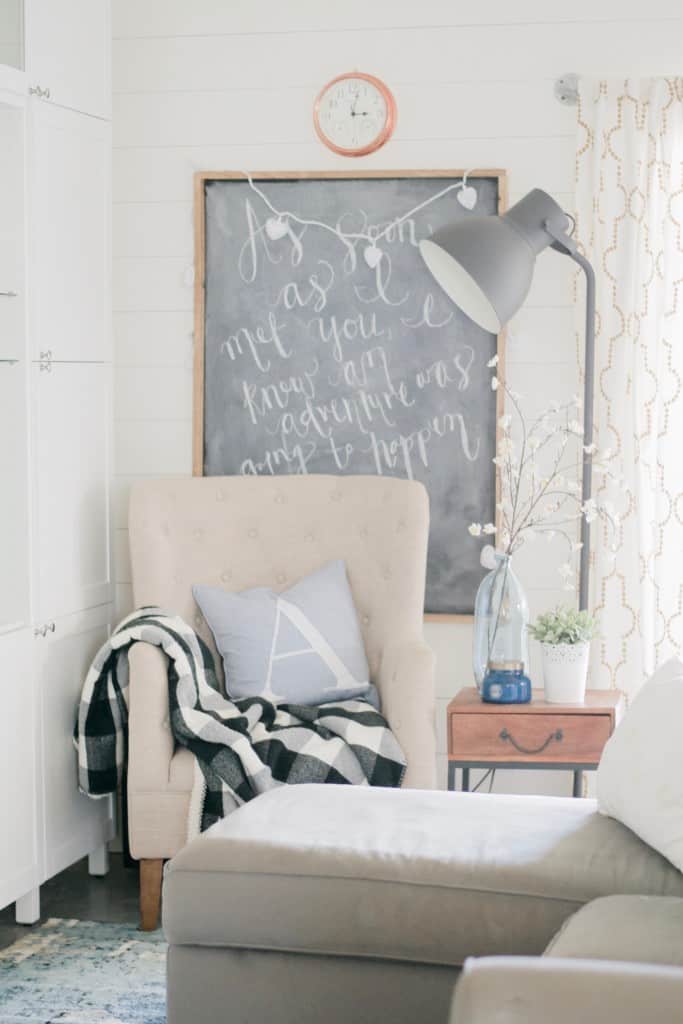 When I first unrolled it I was a little taken aback by how BLUE and BRIGHT it was (I mean, I had sessile before… so… quite the change) But it has sure grown on me! It makes me smile every time I take the time to clean up the mounds of kids toys and can take it in… which I'm trying to do more often BTW. But let's be honest… it's hard. Good news is covered in tractors and beanie boo's it's still pretty.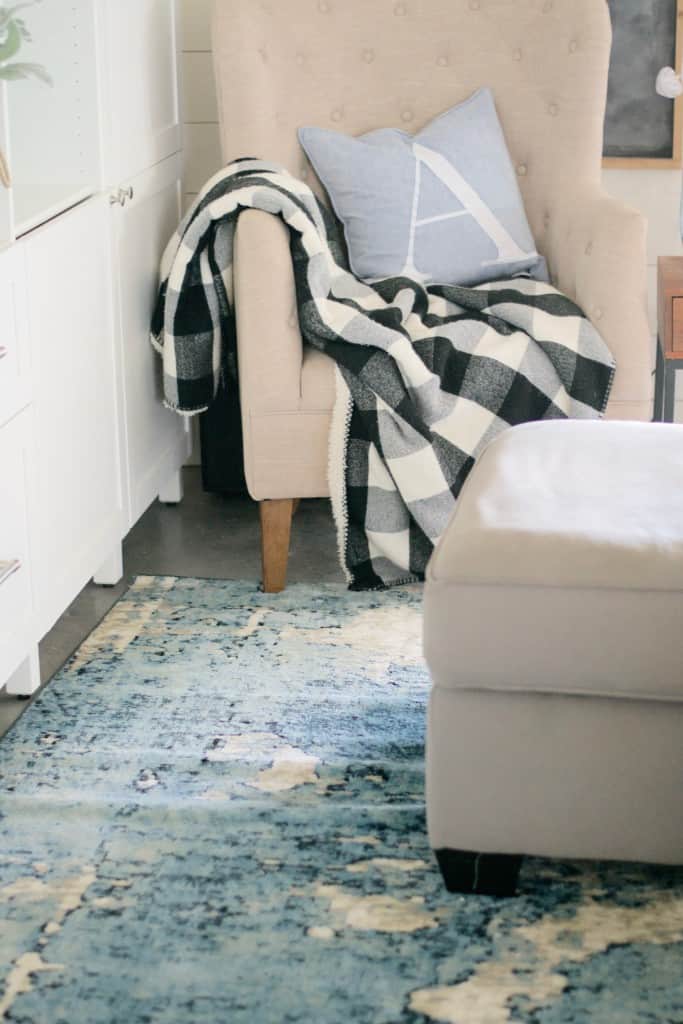 I am very happy with the great quality of this rug, it has a soft silky feel, and has stood up well to our family of two children, a puppy, and messy adults. I had ordered rugs for design clients from RugsUSA but never for myself, and I am quite pleased with the price points as well as the quality! Rylen has purchased some rugs for her  home from the site too.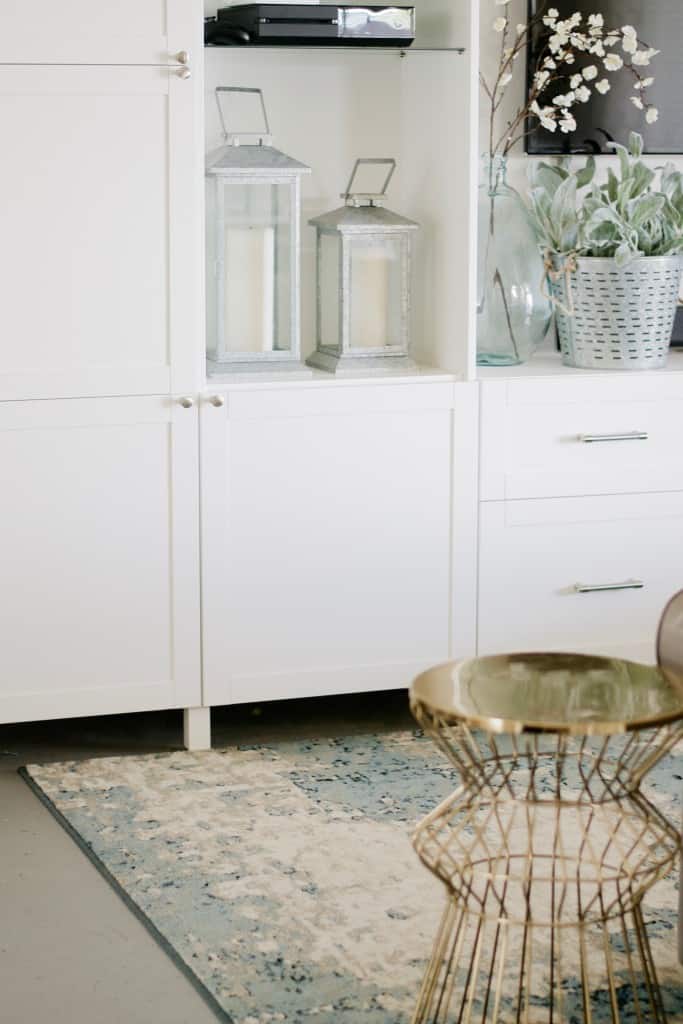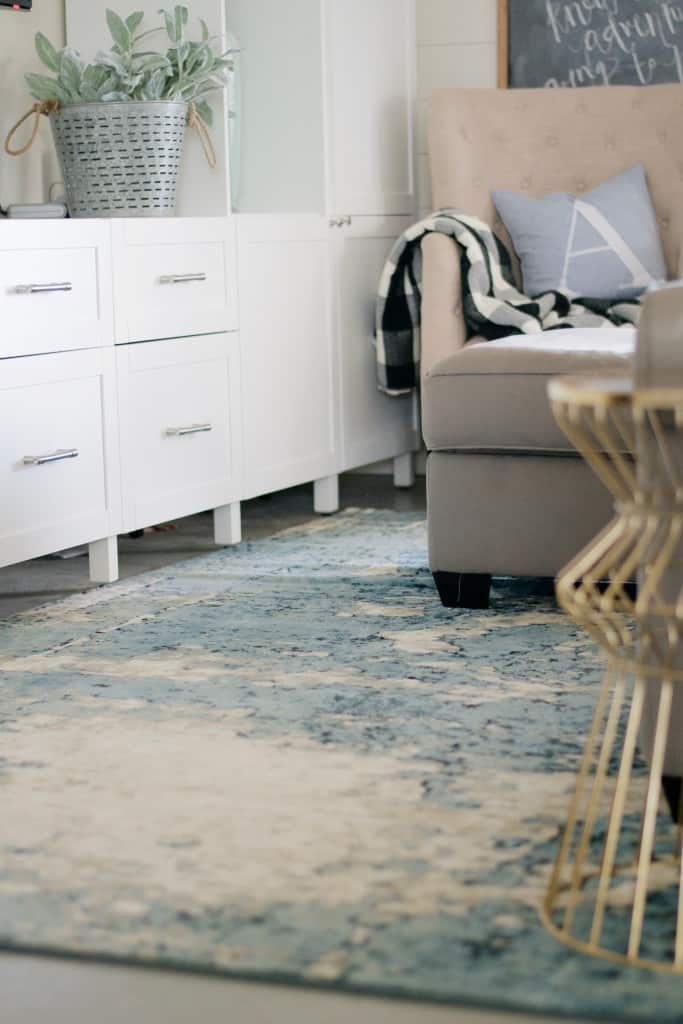 I love when risks I take around my home end up being so rewarding. This rug is definitely an anchor in our family room space, and has really brought so much liveliness to our home… Isn't it great how adding a little unexpected item, that may be a little out of your comfort zone can end up being the greatest thing!