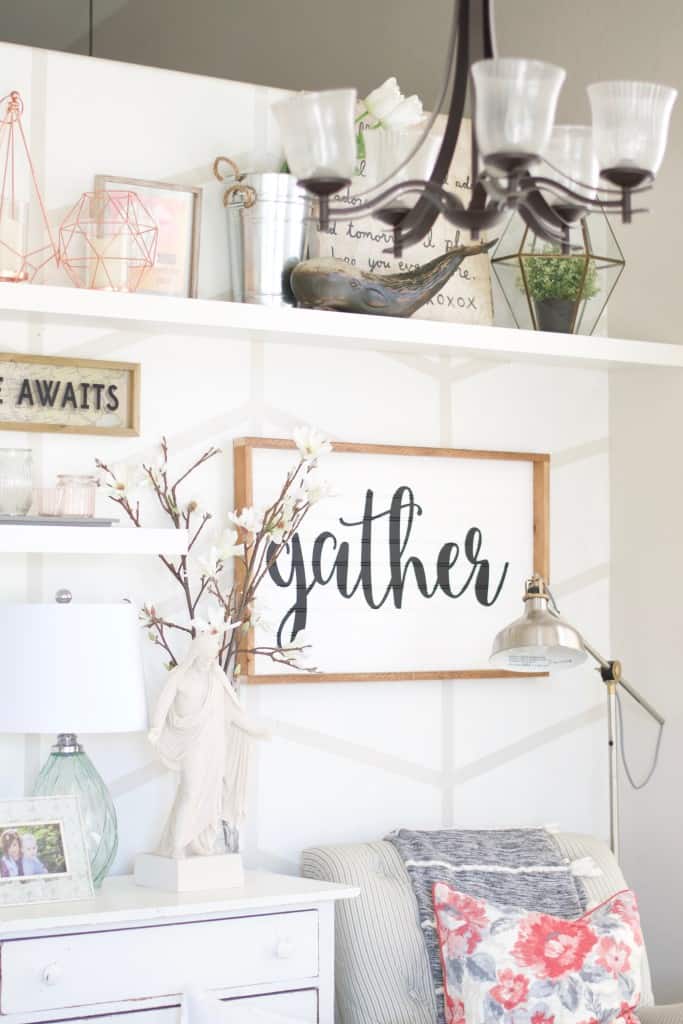 I really wanted to share with you the new Ikea floating shelves we added and I've begun to style in our front room today. However, there is a backstory that should be known... because I feel like everyone who is on the quest to decorate their home can probably relate. This room has been a huge challenge... let me explain... I think you really have to "live" in a space for a good amount of time to really understand how you really need it to function for you before you begin to decorate. We bought our home about 3 years ago and it has had many identity crisis's since then. I would say that's mostly because I was in such a huge rush to define all the areas and make it all fluffed and pretty, which is totally what happened with this space.
I probably wasted a whole lot of my energy, not to mention money... because here we are 3 years later with a completely different aesthetic and all our main spaces have all been through multiple changes. For the most part, all we've done is change the cosmetics of it multiple a couple times... but still it's totally different now than what it has been in the past. The big changes I would say started with our grey concrete floors and has just totally spiraled from there.
So this space, is our front room that is meant to be a dining/formal living room is larger than our family room space in the back of our home... so we really need it to function like a main living area... even though the builder may have had other plans. A couple months ago I decided to throw caution to the wind, put a tv console in there, and a sectional and make it a playroom.
Well of course the designer in me still needs it to be pretty because well... hello designer issues.. and it's the first room people see when they walk into our house. I really wanted it to be a comfortable pretty space to entertain guests, as well as a play room for the kids. SO I've been working on just that. The idea of these shelves came from the idea to add another surface to put all my pretty clutter things on because you can never have too many styling opportunities, am I right? I'm not sure what will be going on my shelves just yet, as I have so much stuff that it will need sorting out. To be honest, it will probably be the stuff that I haven't had room to display because of the endless amounts of clutter I have in my home. Which will mean that some of it will need moving to a separate storage unit, like the ones you can find with Boombox Storage, (learn more here) to make room for everything else. The last thing I want to deal with is having more clutter to sort out. So, on my most recent trip to Ikea, I grabbed the Ekby floating shelves. They were $20 each, a total steal, and I would guess they're each 6ish feet long, so large. They were pretty easy to mount, my husband did that... bless his soul. And then I got to emptying all my stashes of pretty things I had tucked away. The best part is I mostly used what I had, I only purchased a couple things for this area. I love shopping my house, I was playing musical decor all morning. I would still say it has some more final touches to make, but I just love how it looked today so I thought I would share with you the space. So here is how it looks today.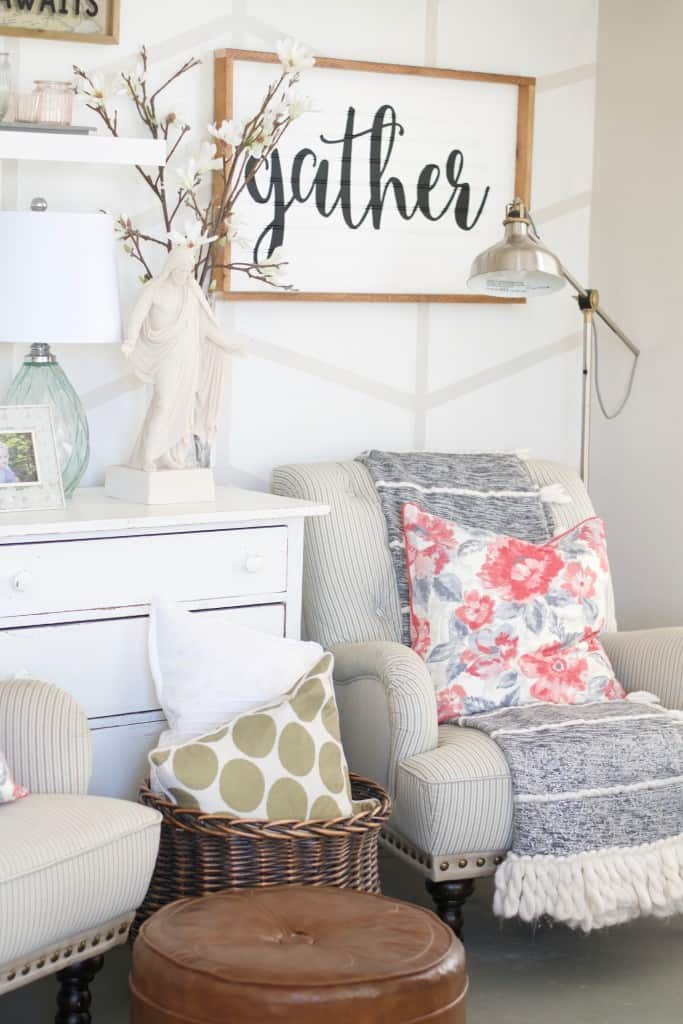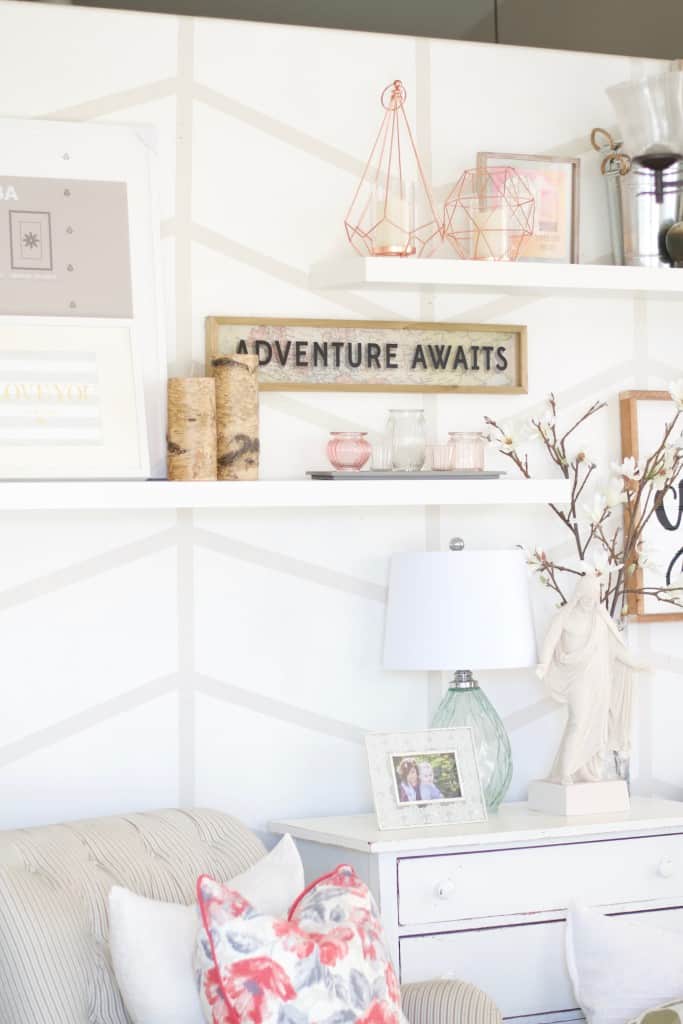 The only items that were purchased were the pillows that I grabbed at Homegoods, and the wooden carved whale... which I love. They both have put me in a Spring mood, or maybe it's that it's been 80 in Arizona this week.
Obviously I need to fill that huge frame with something, I already have this print ordered I just need to go get it printed at Staples.
I stole the little dresser from my little boy's room that may or may not still be full of his clothes because I thought it was the perfect scale to fill between the two sitting chairs. He needs a bigger one anyways, I just need to find the right one to replace it. But hey, quirky things like that are fun... right?
Now every time you see this space in my pictures you'll know it's filled with toddler clothes... that makes me laugh.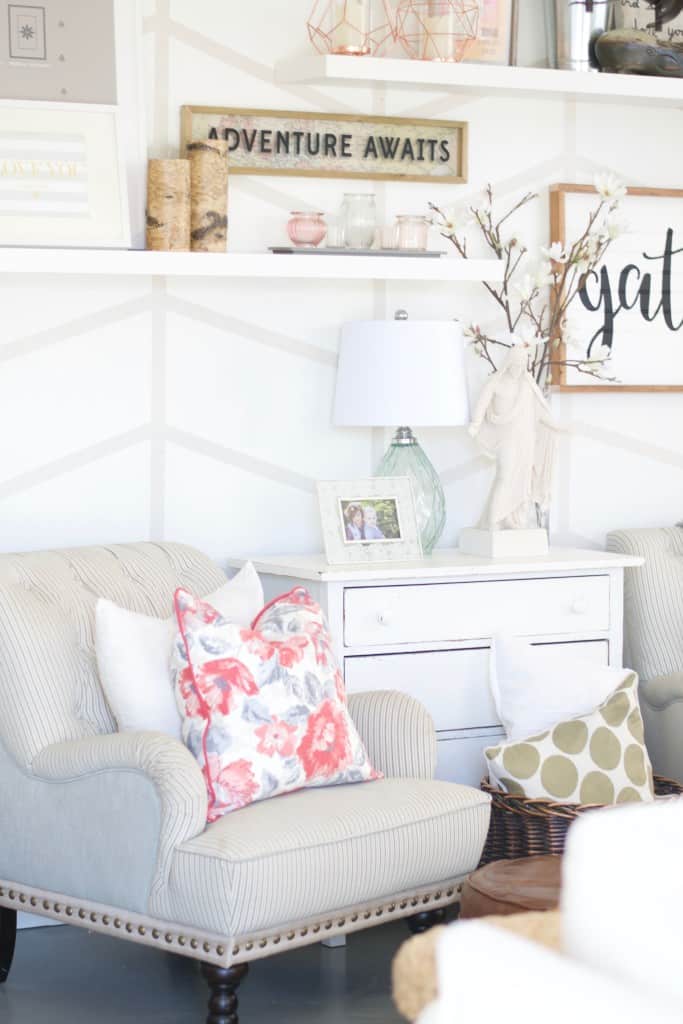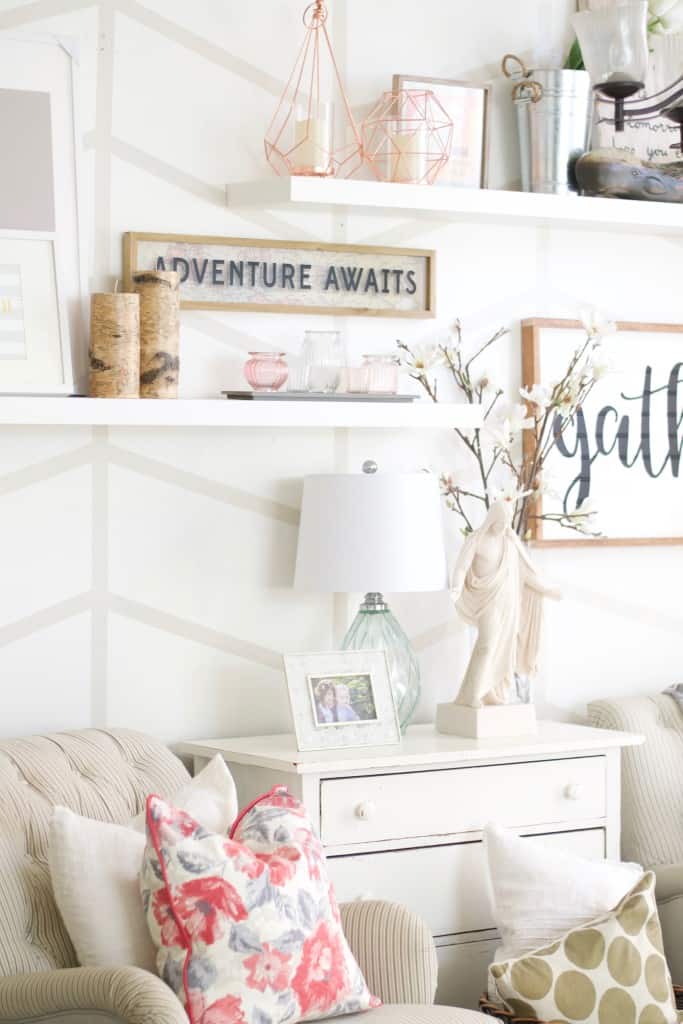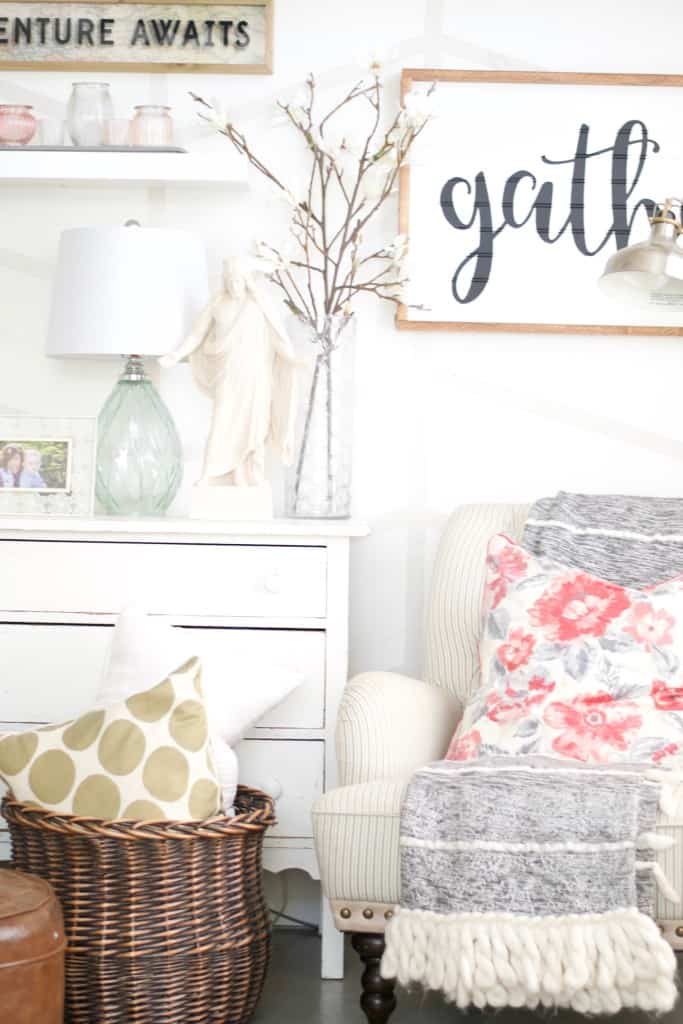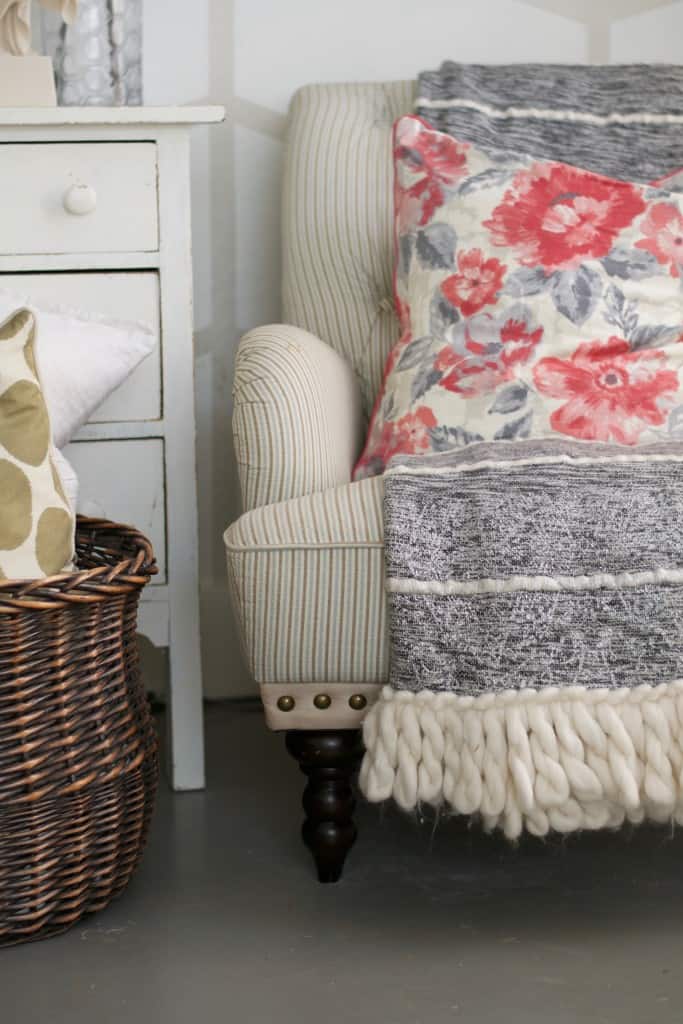 I love how this little area came together and it was quick and easy. Don't you love when that happens?