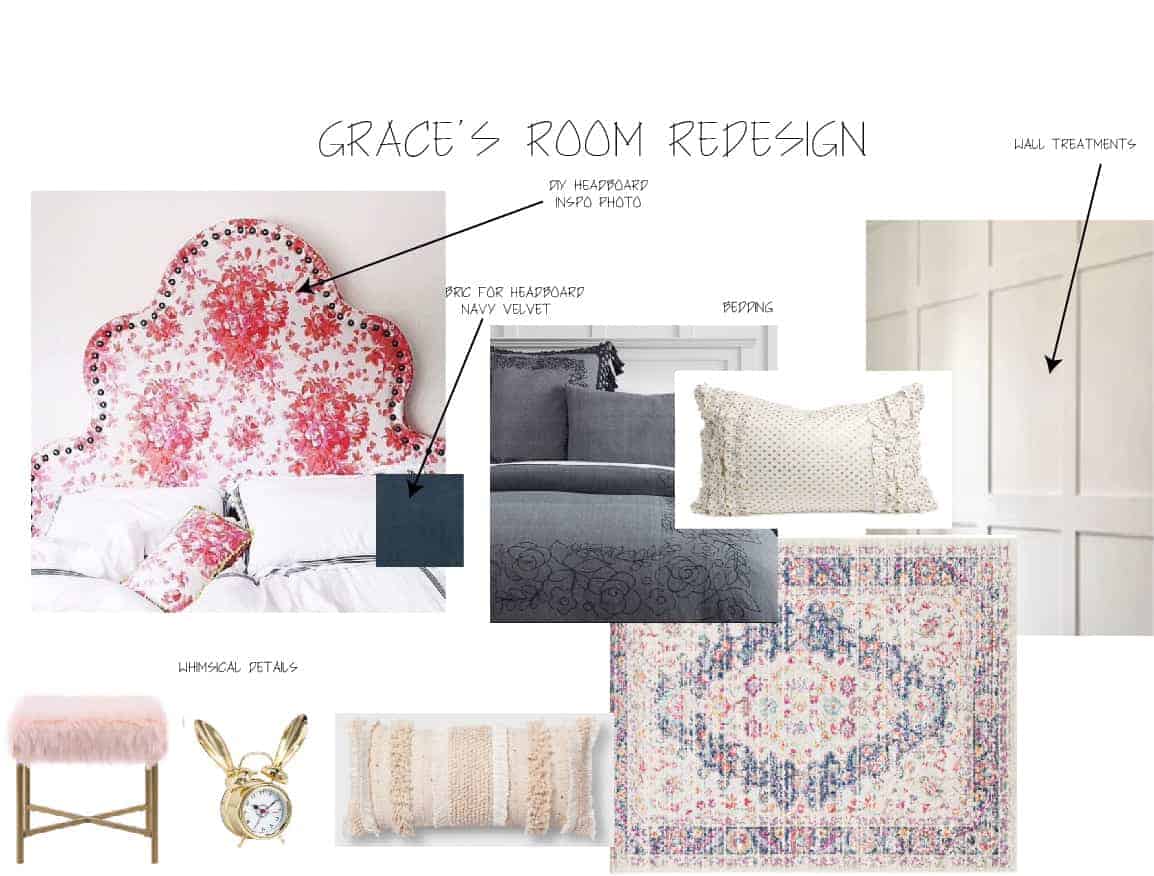 Hey you guys! I am here with another update on the One Room Challenge. Grace's room is coming along nicely, and it's FINALLY time to add the pretty things. I ordered the mattress for her new bed off Amazon that was similar to an australian latex mattress… which is literally the best thing to ever happen on planet Earth! 2 day shipping straight to my door without having to arrange a truck or put down seats and take car seats out of my car… yes please!
Anyways, back to the update. I reconstructed her inspiration board, updated with the direction we're going now. One thing I've learned as a Designer is that spaces almost always evolve as you pursue a project. We took out the wallpaper, and have added a fun new rug idea to bring some color in. If you follow me on Instagram, you've seen me working through creating her headboard.. all the details are saved in my highlight bubbles if you want to check them out. Today I added the Nailhead trim, picked up from a local upholstery supply shop.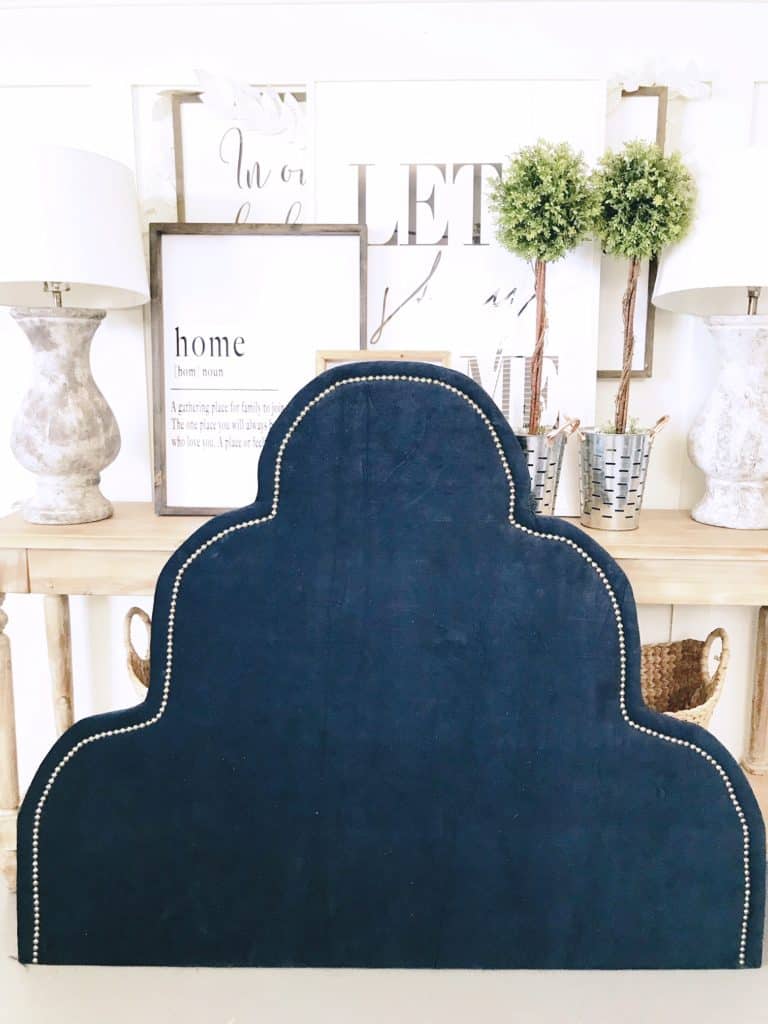 Next weeks update should be fun, with some peeks at what I'm ACTUALLY bringing into her room to make it cute and little girl and colorful and fun and all the things.
If you missed it, in Week 1 I shared the inspiration for her room. Week 2 I shared the details of the Board & Batten wall treatment we did on all her walls. Be sure to check them out!