I am so excited to share this post with you this week! It is time to reveal this space we've been working on! It's been both the longest and shortest 6 weeks of my life and let me add that I have no idea how people renovate spaces like bathrooms and kitchens in this time.. they are the real MVP's. Without any further waiting-- let's see it!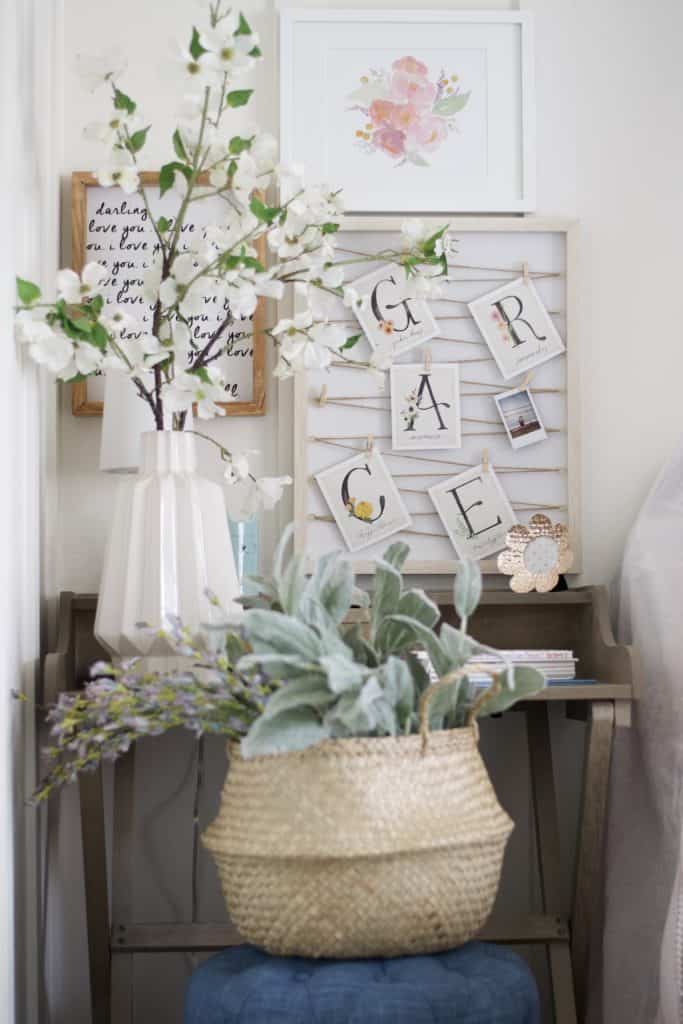 I would like to say that things went off without a hitch but if you follow me on social media... you probably heard about my rug debacles. Yes- multiple debacles. It ended with the rug I really wanted being backordered... me running all over the valley to and fro looking for another option. And in the end-- I took these photos without a rug which breaks my designer heart.
One of my favorite final touches I added was a bed canopy. It really gives a delicate look to the room, with a romantic and personal feel. If you're looking for gorgeous bed canopies, why not look into EMF Protection canopies, as not only are they beautiful but they protect you against the radio waves from electronic devices like your phone. It literally shuts you away from the world to ensure you're getting the sleep you need without disturbance. The layers of texture in this room are really what make it feel so special. The wall treatment is the prettiest back layer, with the whimsical shape of the headboard, then the soft linen canopy on top of it all... all the praise hands.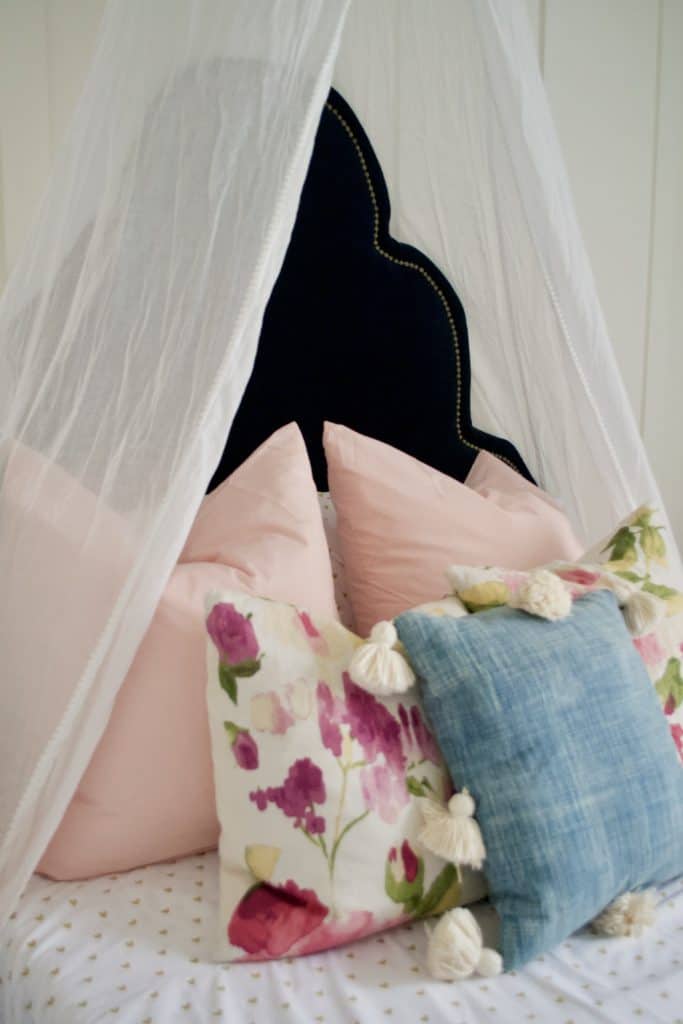 Onto my next favorite part of this room redo... all the special touches and finishes on the linens. The sweet pom poms, tassels, and metallic details on the linens make it feel so special and girly without it all being pink and sparkly. That's one of my best designer tips-- look for special details when choosing things for your spaces, it truly makes all the difference.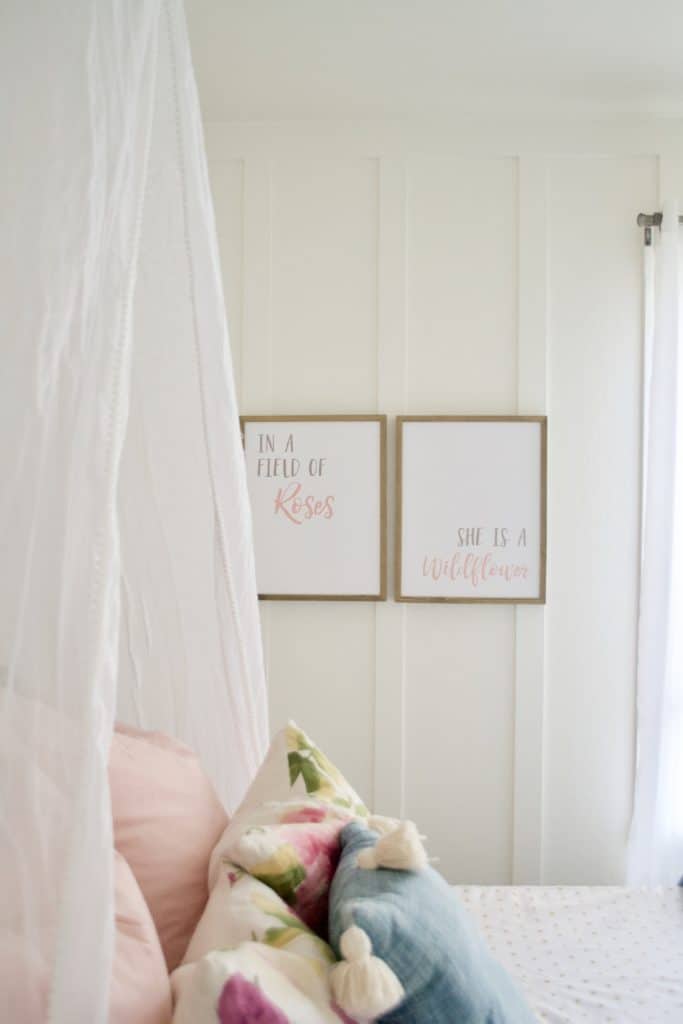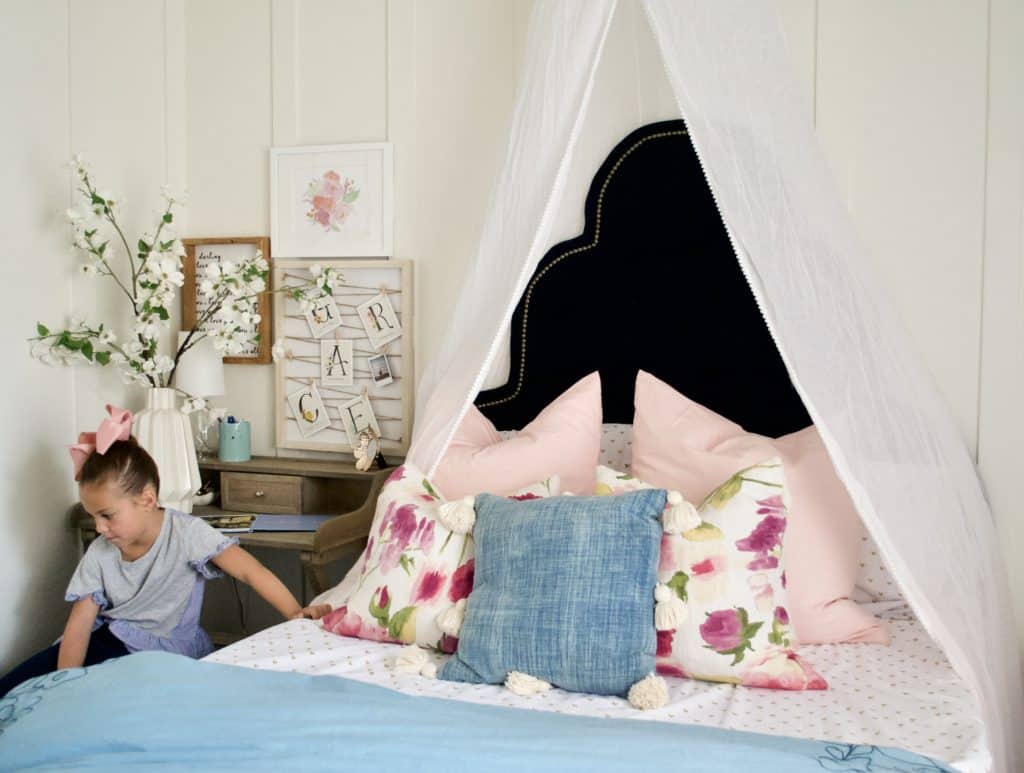 This room is perhaps the most difficult ever in the world to photograph.. the angles are tricky. If you follow me on Instagram I am sharing a tour of the space in my stories.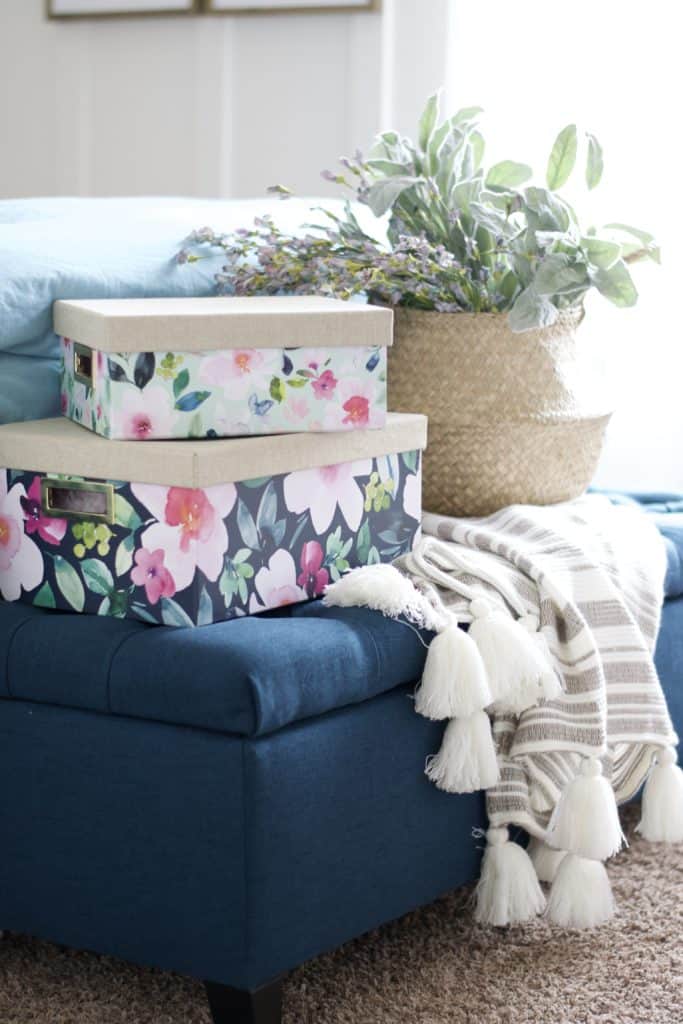 I feel like I have a very distinct approach to kids spaces-- above all they need to inspire. I like to create spaces for my children that both adults and children alike can enjoy. I think you can create a space that is both your taste and your child's taste without comprising the beauty of a room. Creating this space for my daughter really reminded me why it is that I love working in Residential Interior Design so much. I truly believe that a well designed home allows you to live better. It just creates a peaceful and beautiful backdrop for your family to live and make memories. When a space functions well for those who reside there, it really is such a calming feeling. That is why I work so hard on my own home, and that is why I enjoy working with others in their homes too.
I feel like I learned a lot about myself as a person over the last six weeks. Mainly how I just need to trust my first instinct and stop second guessing myself. I am usually very decisive when I'm working with other people's homes-- but in my own I tend to always wonder if what I'm choosing is really the best thing to do or even a good idea at all. I'm trying to get better at that. Almost everything in this space I chose to follow my gut instincts-- and it came together beautifully.
Make sure you check out the other guest participants and their amazing reveals here!