You know those pieces of furniture that you can literally move anywhere in your home and they always work great. Those are my favorite pieces to buy, because you know. I'm fickle and noncommittal. I like to rearrange and freshen up our home a lot. So when I buy furniture, I want to make sure that it lightweight as well as a sound investment for me. This has the benefit that if I ever decide to move I could probably impress the Winnipeg mover by packing their van for them! Ok, that might be a little far-fetched, but with all this rearranging I certainly know my strengths and what I'm looking for when it comes to getting new furniture.
I love all the versatile things, and that entire checklist applies to this console table. It happens to be on a great sale right now, so I wanted to blog about it in time for you to snatch the deal! The Everett foyer table is seriously the perfect piece of furniture. It is small enough to fit in an entry, where mine resided for a long time. But I recently moved it over to my Living Room sitting area and it finishes off the space so nicely.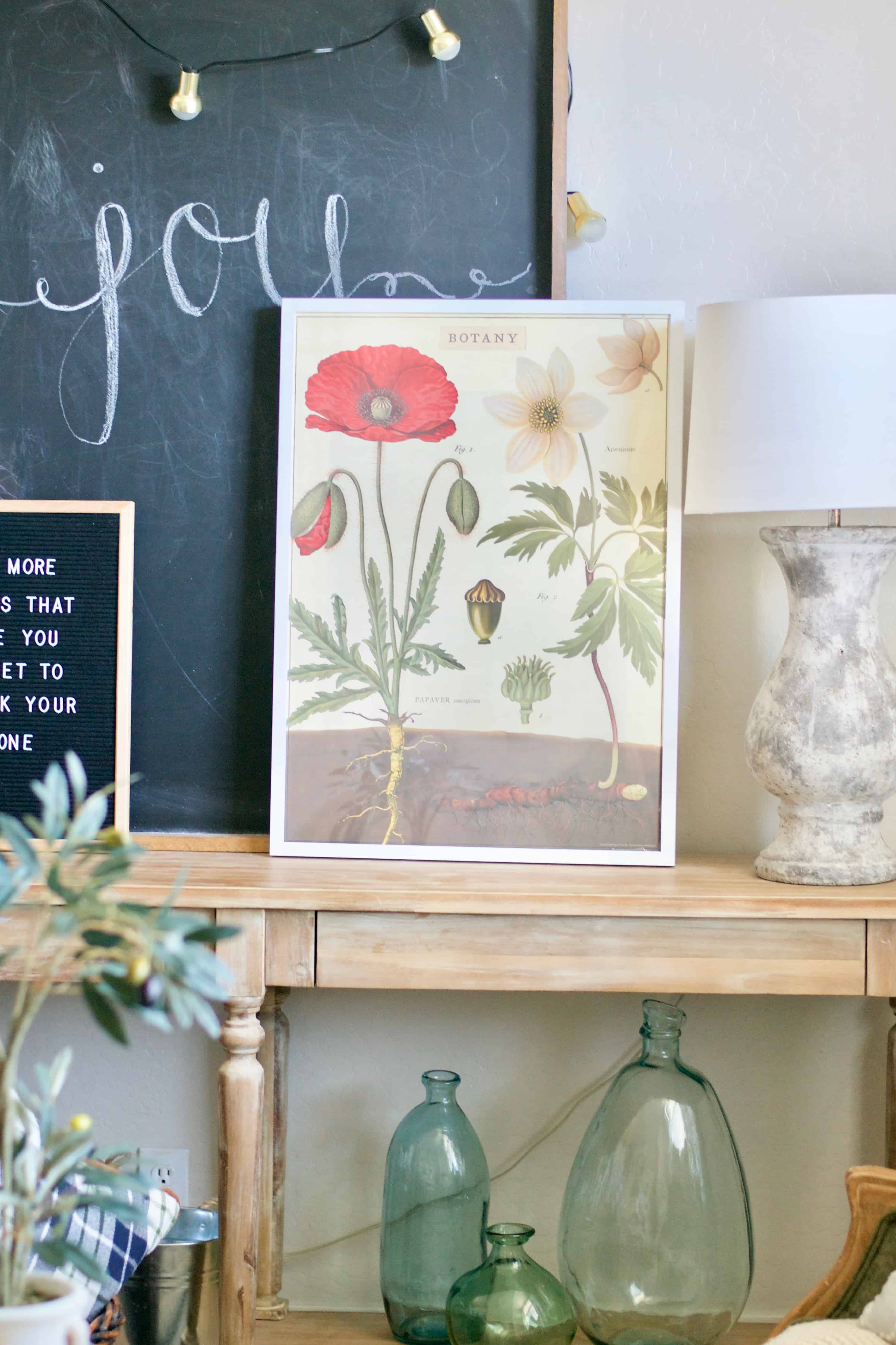 It is my favorite table to dress up each season. I don't have a mantle in my home, so this works quite nicely. Here's how it looks today staged easy going for late summer days. I seriously love it. It happens to be an amazing sale right now, you can snag one of your own here. If you order through your store, you won't have to pay shipping. I stalked it for months and waited for it to go on sale, this is the lowest price I've ever seen it go down to. So it is a great time to make it yours!