I have a disease of always wanting to change things. It's a problem-- when I don't feel totally content with a space it's basically dead to me until I get around to totally and completely redoing the entire space. This is the story when it comes to our master bedroom-- which is one of the reasons why I have never shared it before on my blog. Before I convince my husband into a total overhaul, I thought I would share our simple Master which is really just a hodge podge that has evolved over the last 5 years.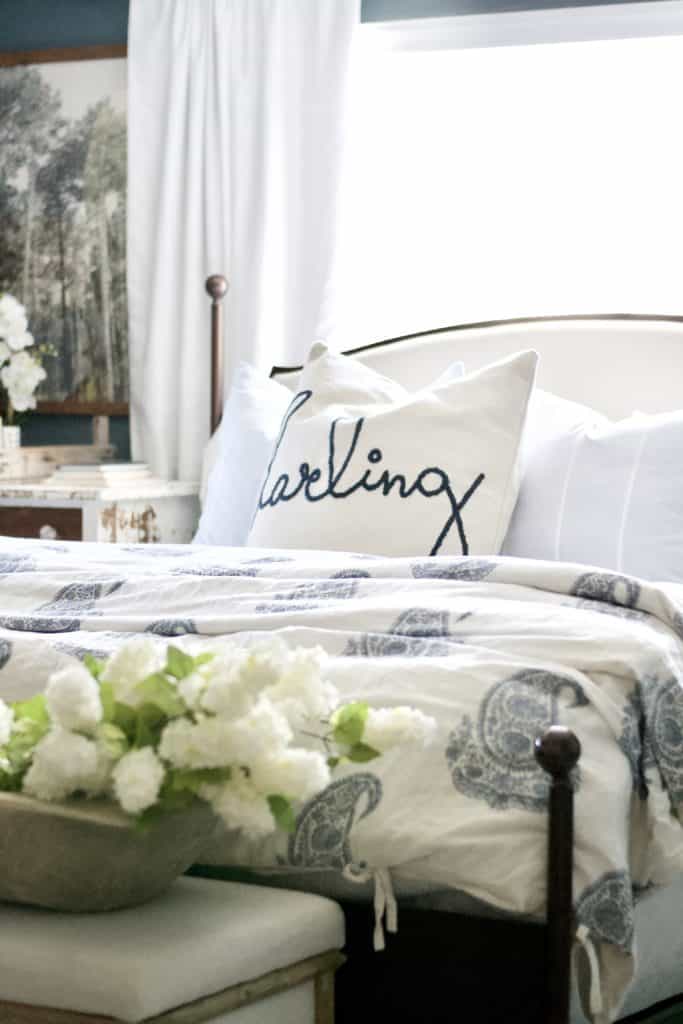 I painted the walls Hale Navy as the first change, years ago... before dark and moody colors were even all the rage. I liked the slight romance it added, but you know am an airy loving girl at heart-- so I basically balanced the deep walls out with a whole lot of white. My room is rather small-- so I really do enjoy the dark walls with the light bedding.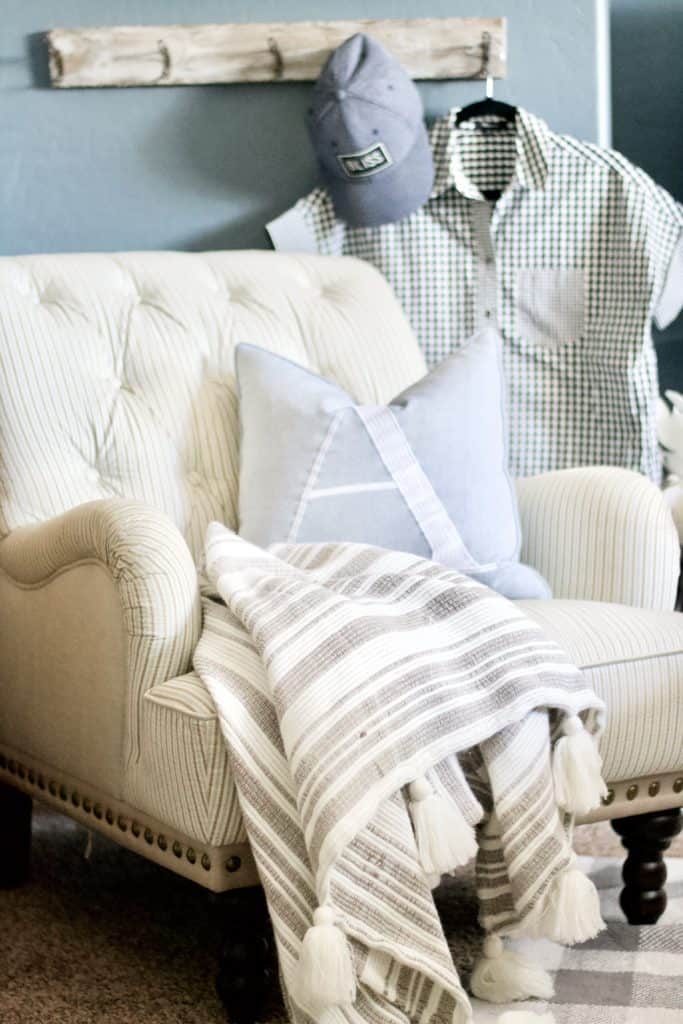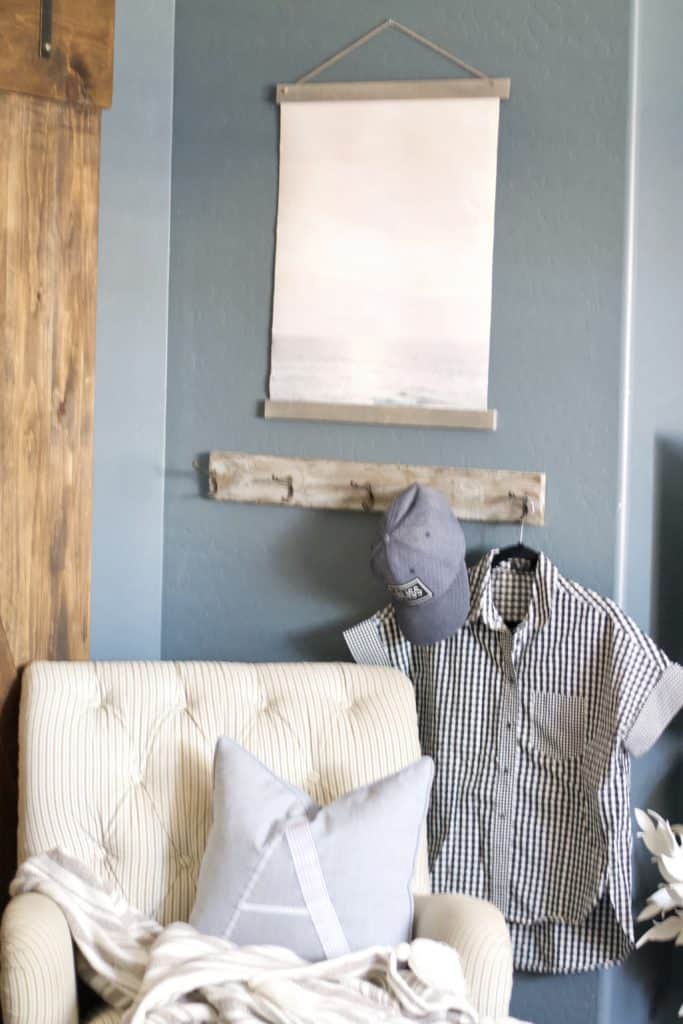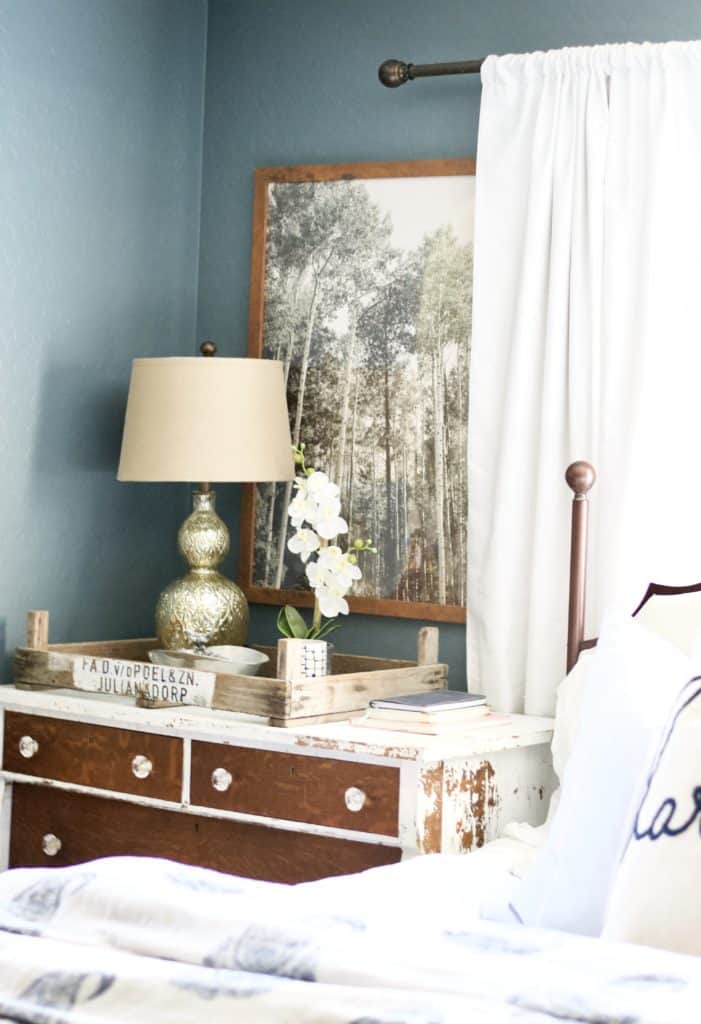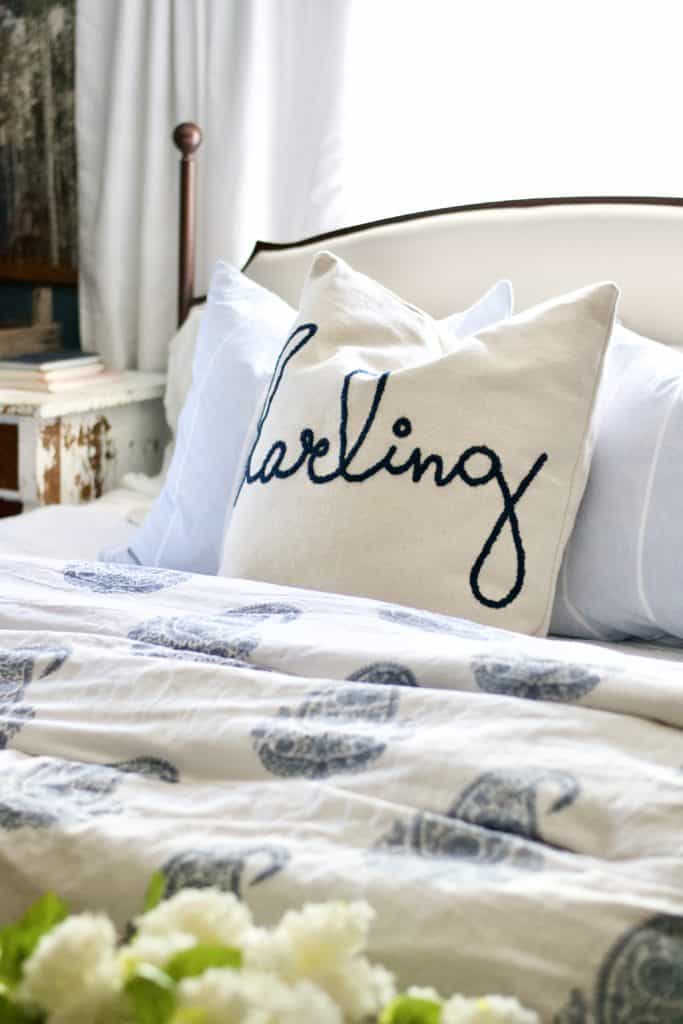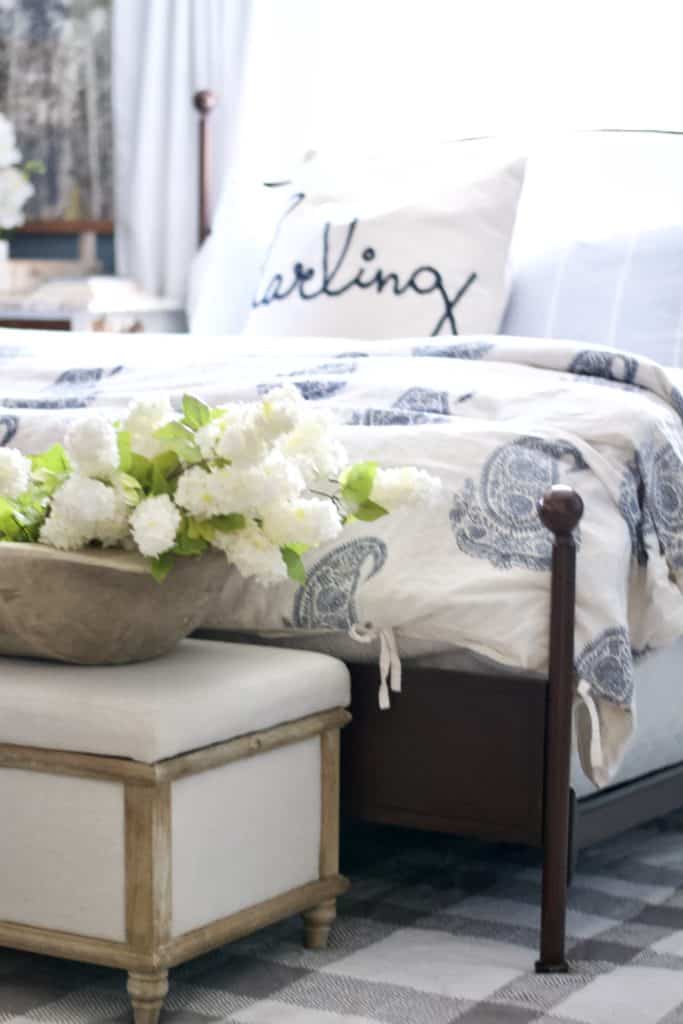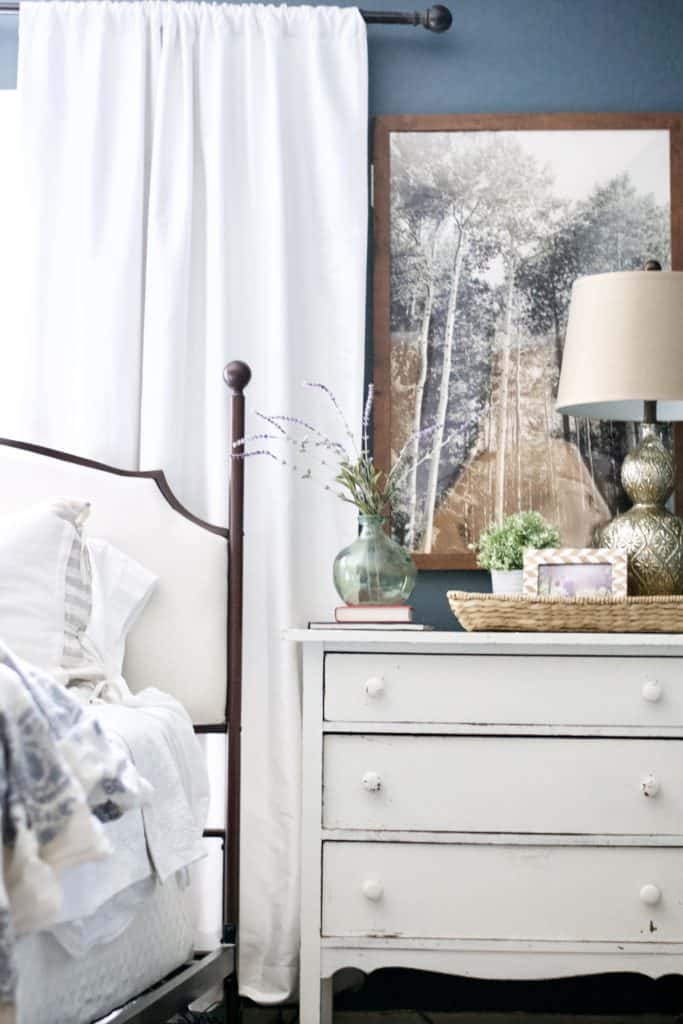 The big art prints on each side of the bed are the only things I added before taking these photos, it is just a printable I purchased from Jenny's print shop, in a 24 x 36 size, and framed in a frame I found at Michael's.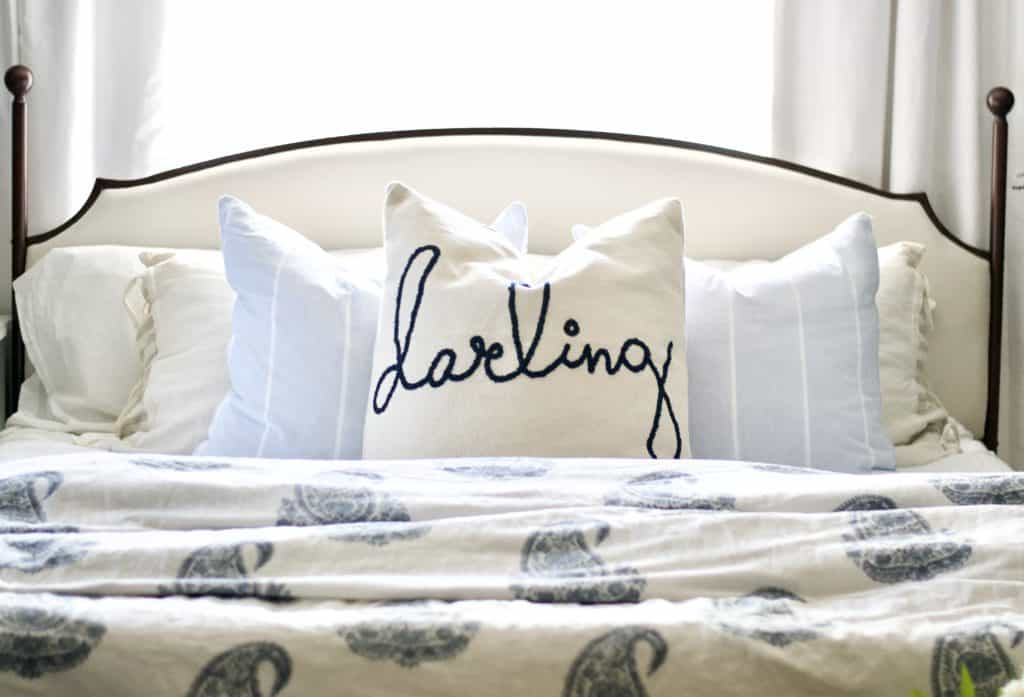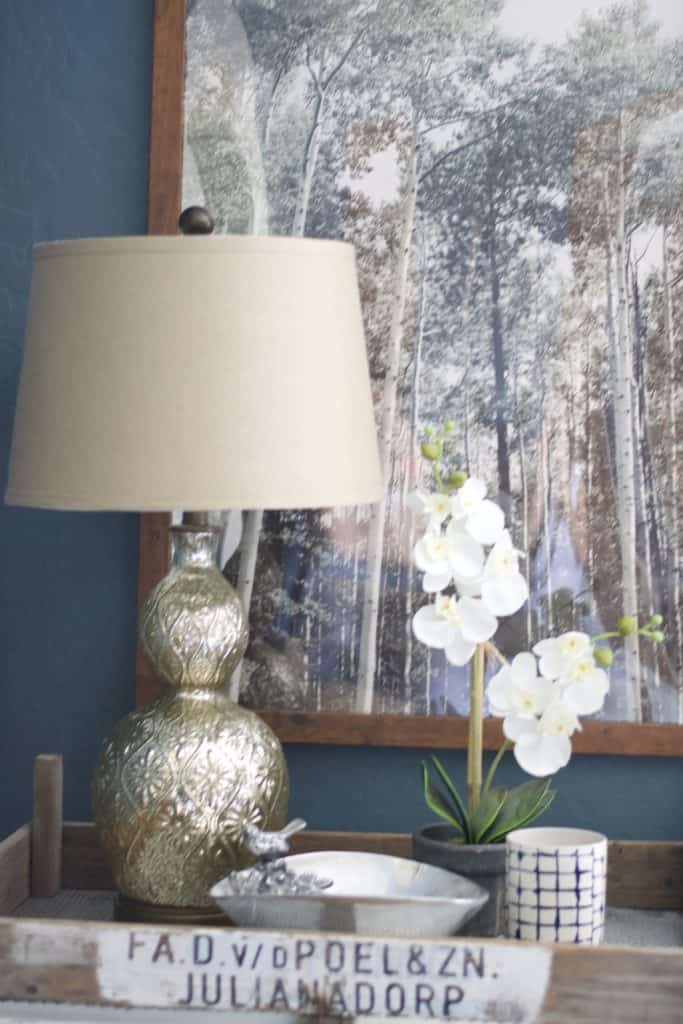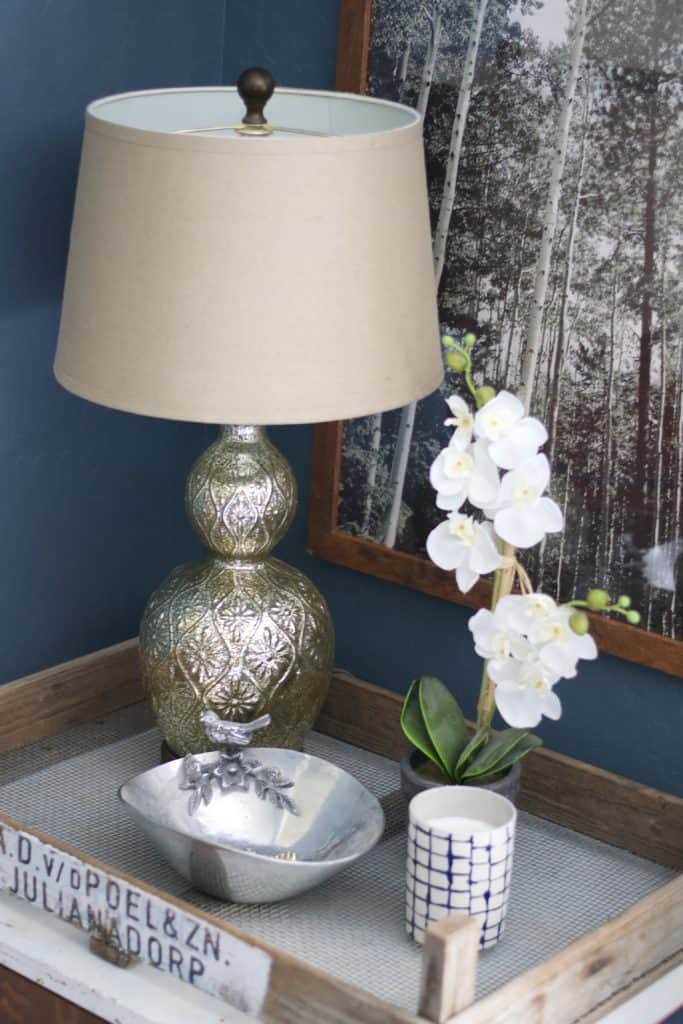 A lot of the items in here are collected from traveling, like the lamps I bought on a trip to Utah as well as the "Darling" pillow. I have a couple vintage items mixed in as well to add some soul.. you know that's my recipe in every space in my home. Pretty new things paired with pretty vintage things I think really gives your home a welcoming feel. Even though this room is a hodgepodge I do love to think about how I've collected things and put it together through the years.