Merry Christmas! This holiday season always seems like a whirlwind to me, but I am really trying to enjoy every moment of it this year. It has been especially fun as my boys are getting older and starting to enjoy all our family traditions.
There is just something about a home decorated for Christmas that is so cozy and inviting. Like Jenna, one of the things I love most about having a neutral home is being able to add some fun colors around the holidays but not have to be married to them.This year I really went back and forth on decorating themes. I originally wanted a totally neutral Christmas but couldn't help adding some red. So here is my neutral, with pops of red, Christmas home!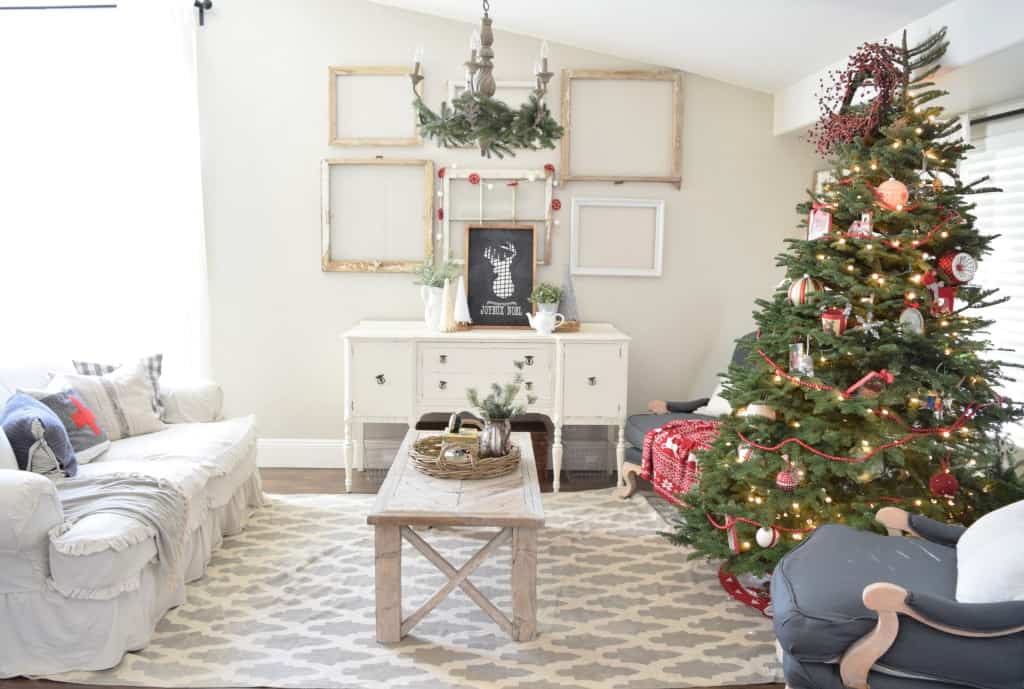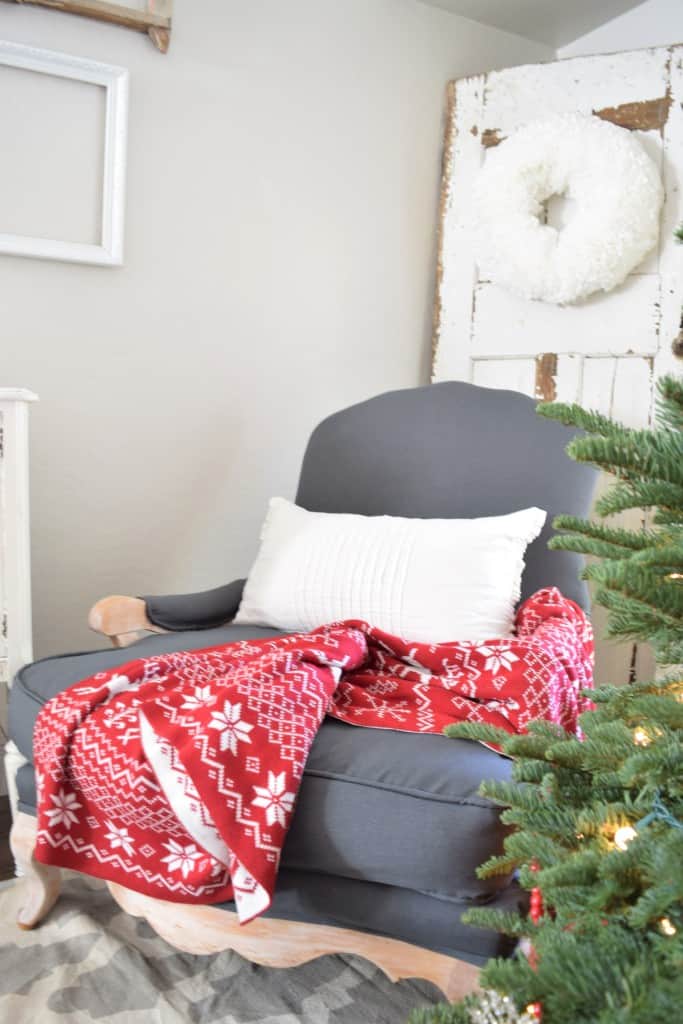 I tried really hard to do a neutral tree this year but it just wasn't jiving. Then when i got my box of ornaments out I couln't help but put them up. Growing up, my mom gave each of us kids an ornament every year. When we got married or left the house she gave us each all of our ornaments. I've since started the same tradition with my boys. I love that each year our tree is sentimental even though it may be simple.
I love having a fresh tree each year (even though it then sits in my backyard till the next fall haha!). The smell is amazing and it is so much fun to go as a family and pick it out together.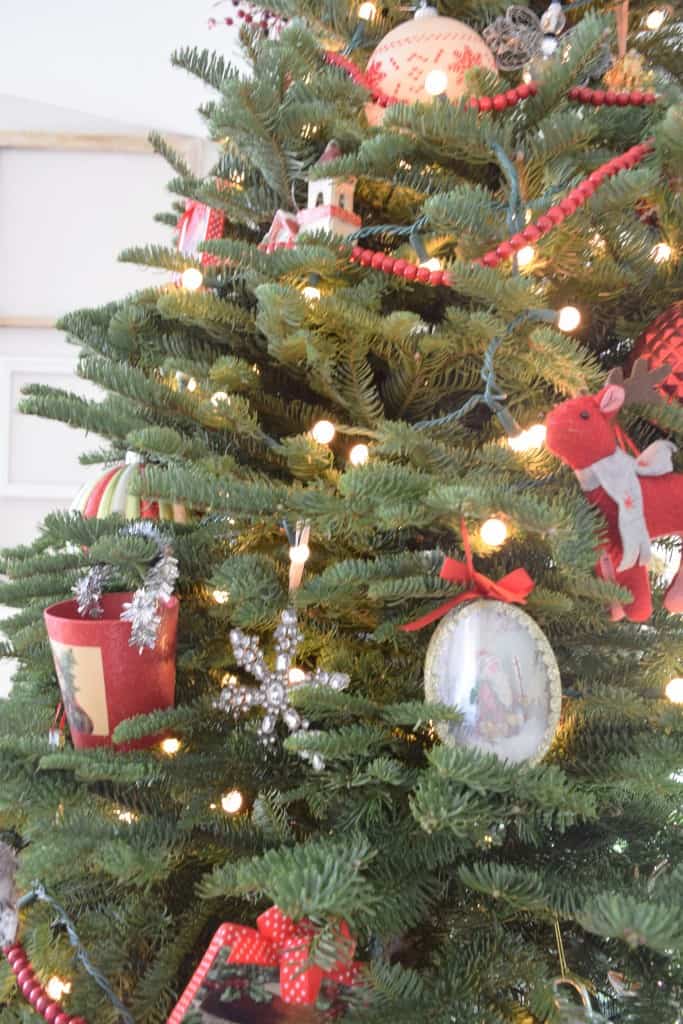 I made these fun little felt trees last year. They are so easy. I think they add a little whimsy to the space. Doing crafts at this time of year has become one of our christmas traditions because it's great fun for all the family. The sign is one we made at our Collected House Christmas craft night. My husband asked me if the lines on the deer were supposed to be there....yes, yes they are!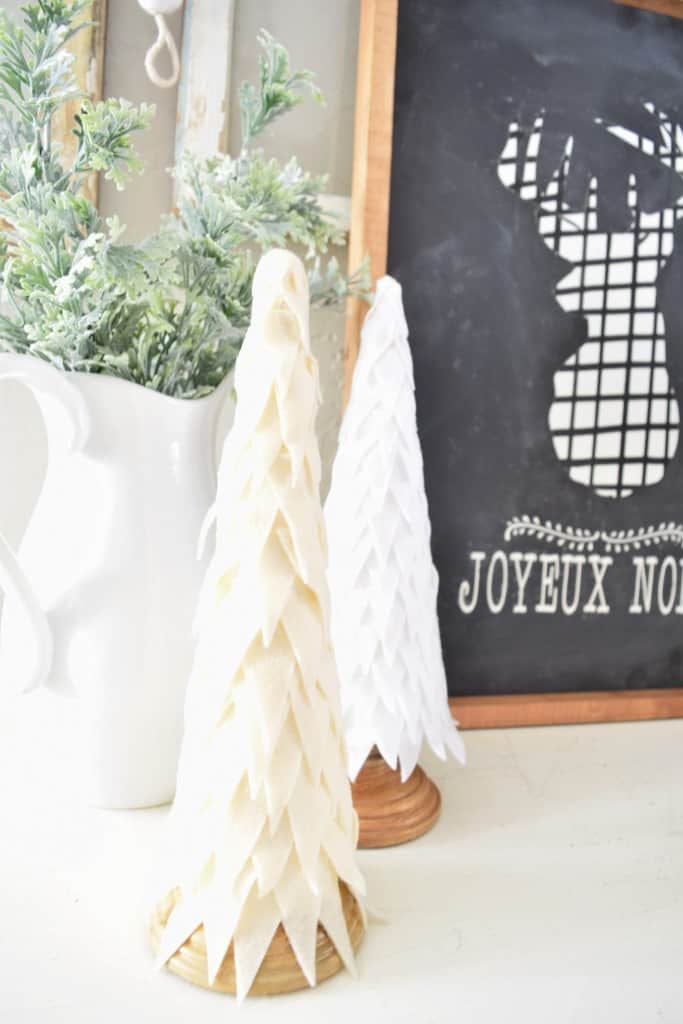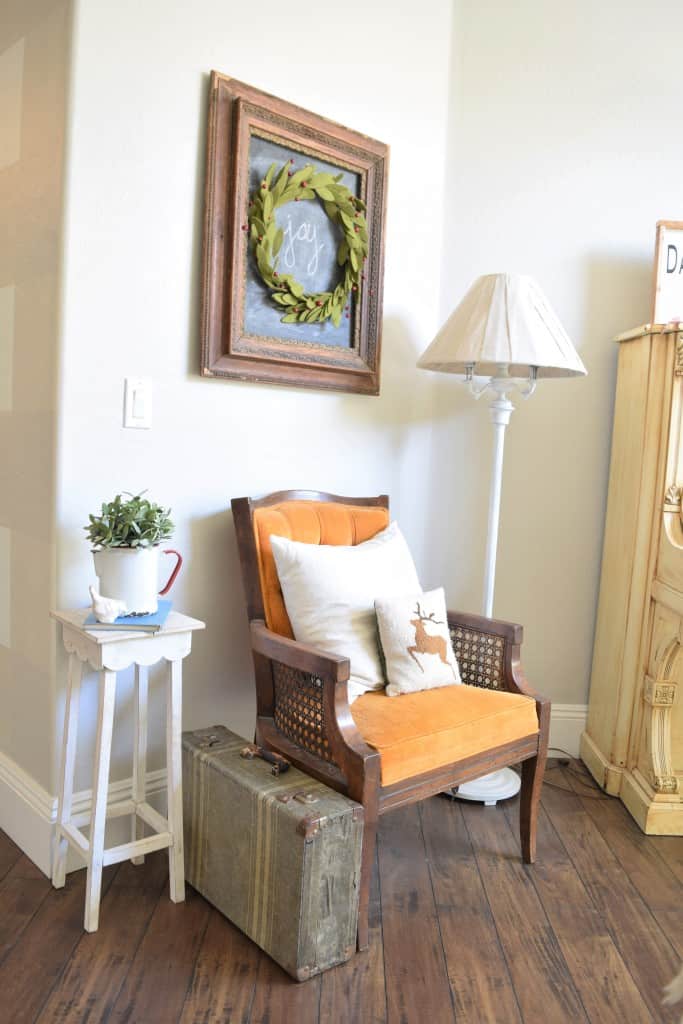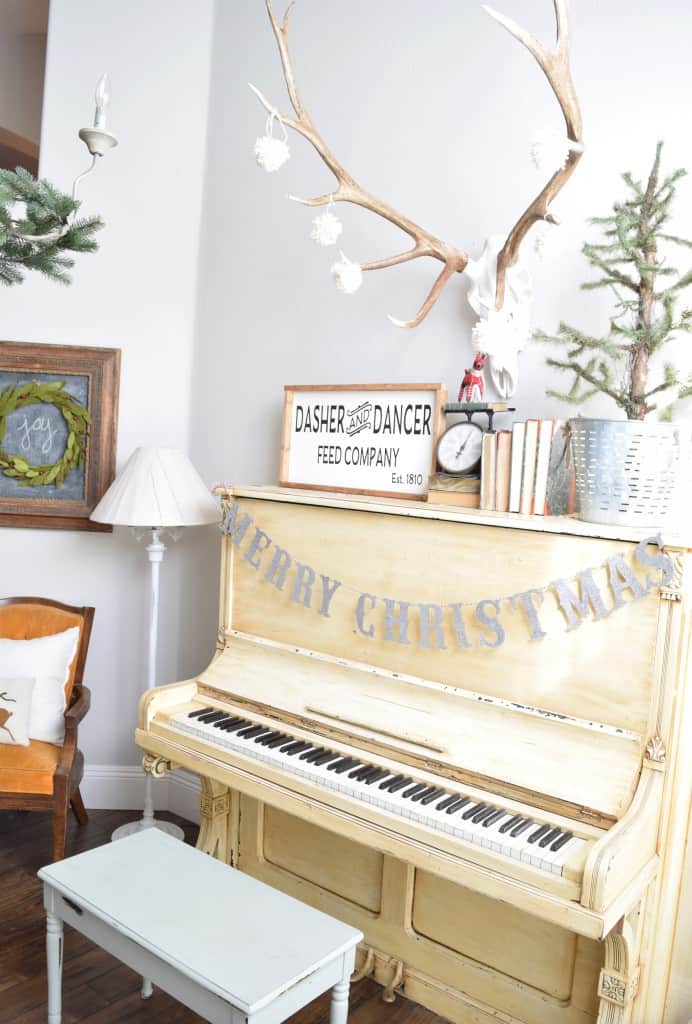 The door color is farrow and ball, oval room blue.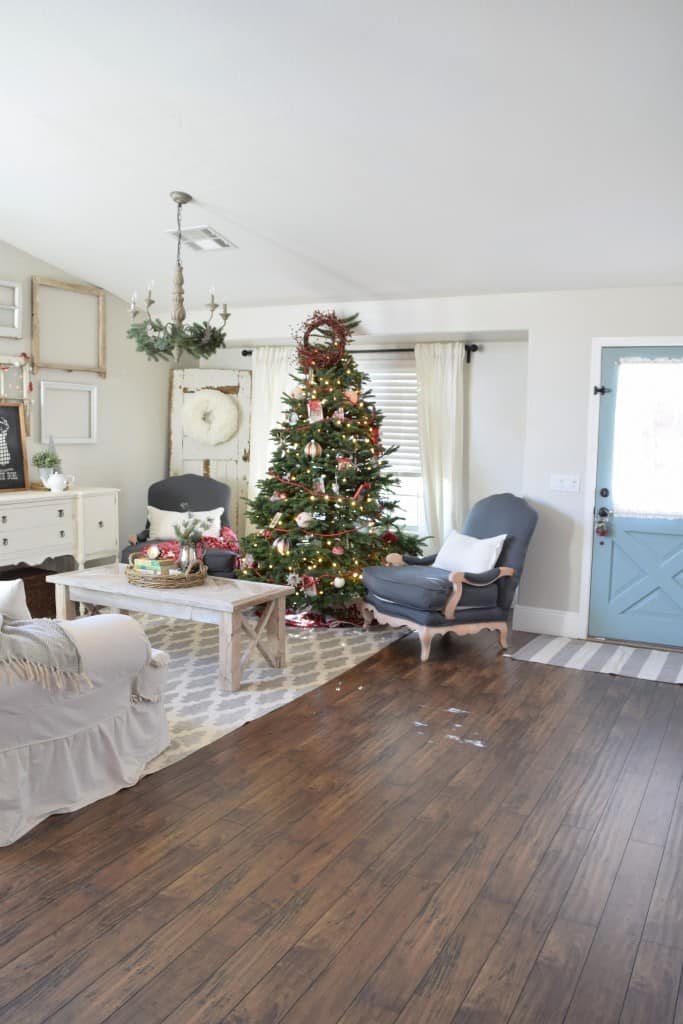 I added a few pops of red and green to the hallway and strung up a paper doilee garland. I figured they felt a little snowflake-esque?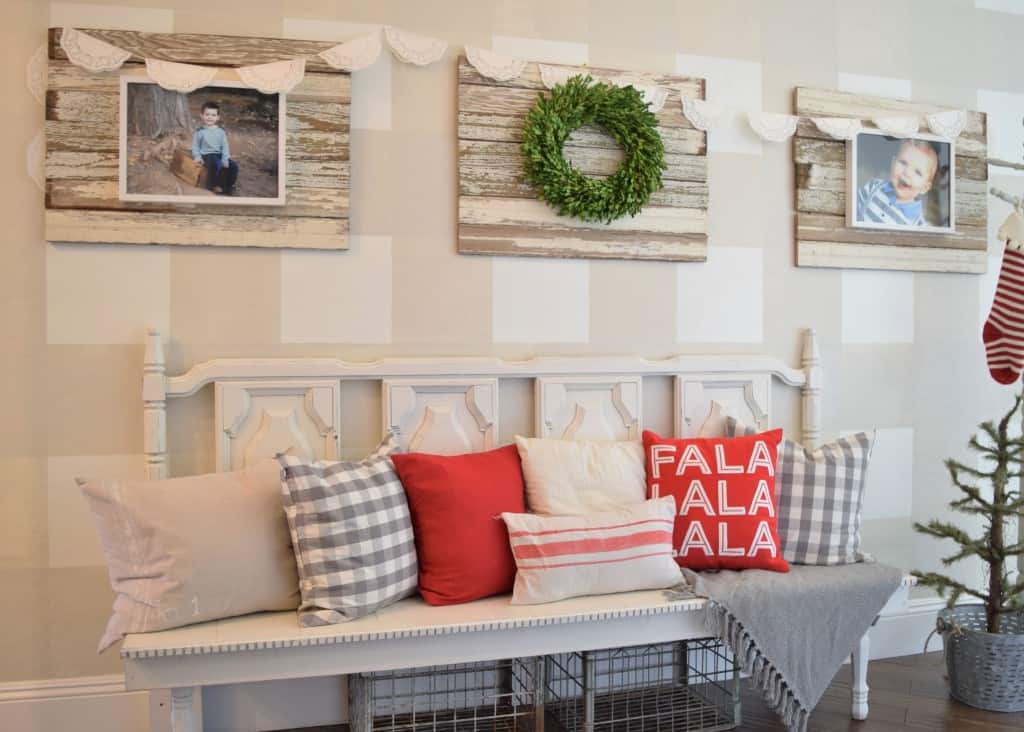 This little 4 foot tree is from IKEA priced at a whopping $25!! I think its so adorable. I set it on top of my spool table to give it a little more height and gave her some neutral ornaments.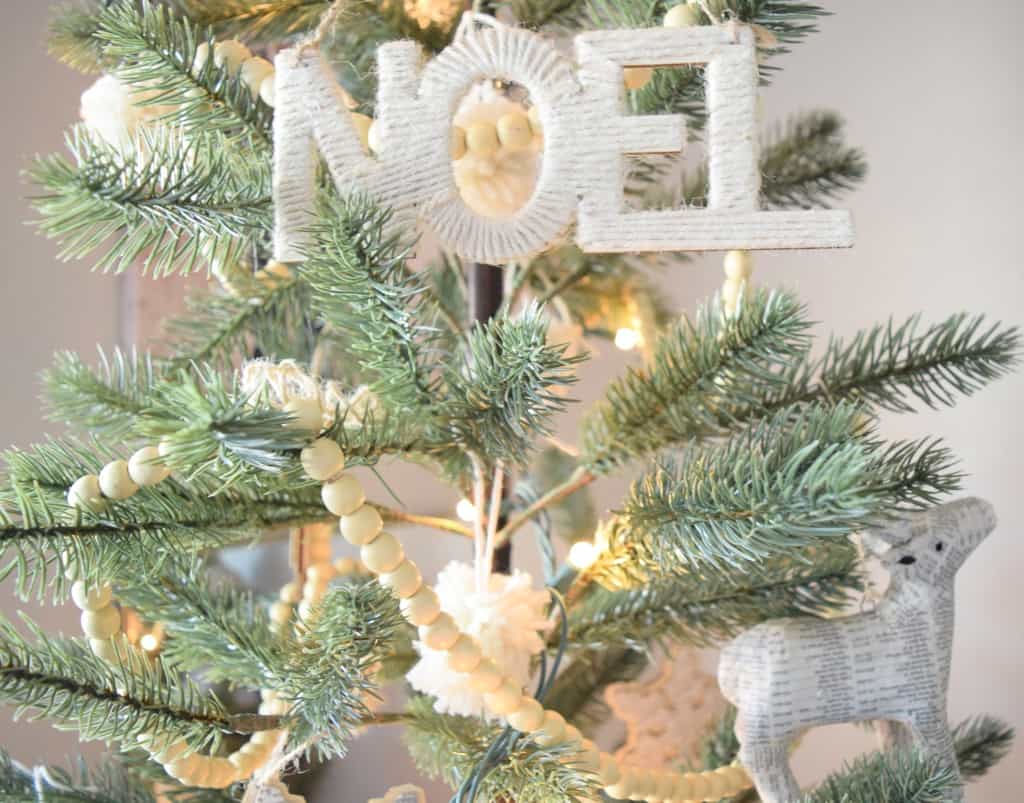 I really wanted to incorporate some natural elements into my Christmas decor. They emit such a simple elegance. I was leaving my moms house a few weeks ago and as I drove by her cute little orchard I knew I needed to do something with some oranges! I dried some and placed them throughout my family room.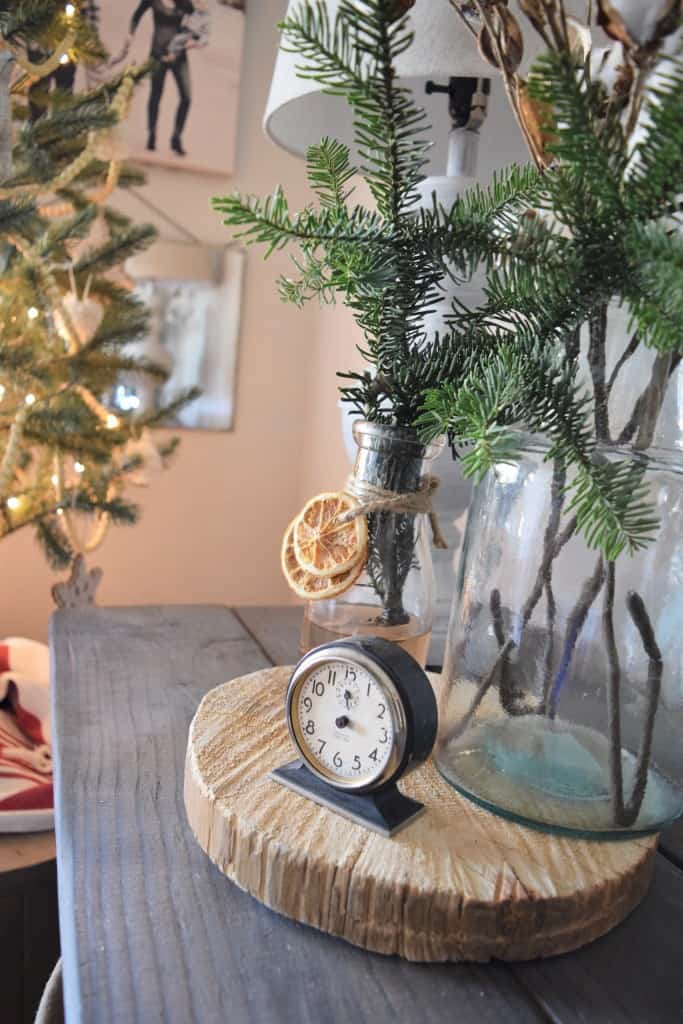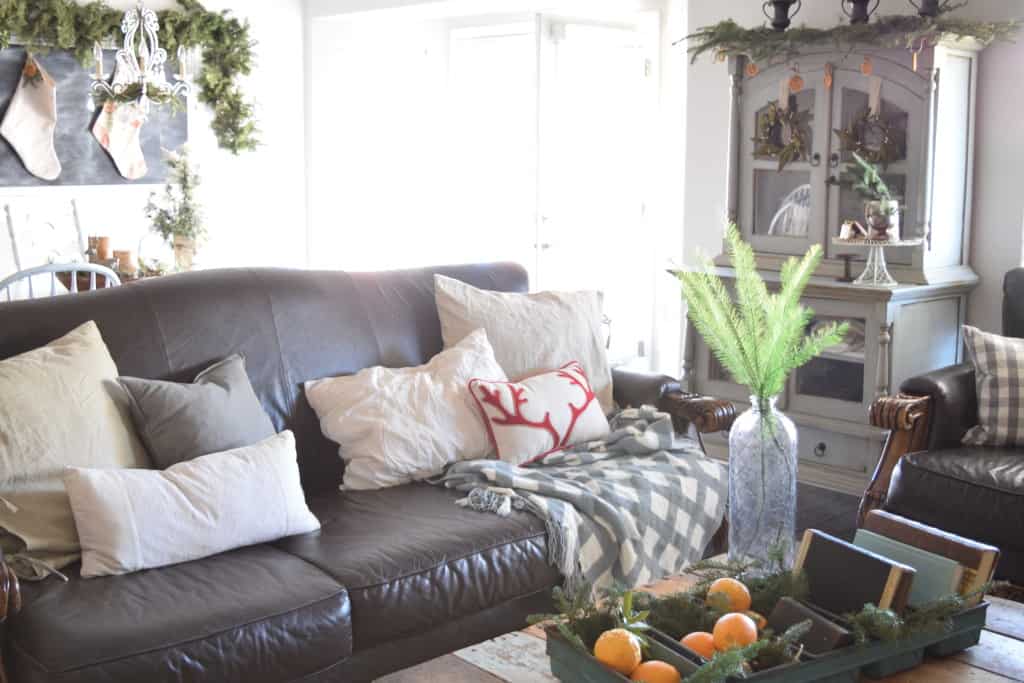 These stockings and garland are one of my favorite decor additions this year. I love the decor steals ones I snagged and I'm loving the grain- sack inspired stockings I made. They feel very nostalgic to me, which is just the vibe I was hoping for. The garland was also a fun and super inexpesive project. I just couldn't swallow spending $3-4 a foot on garland that was going to die and I knew we could DIY it!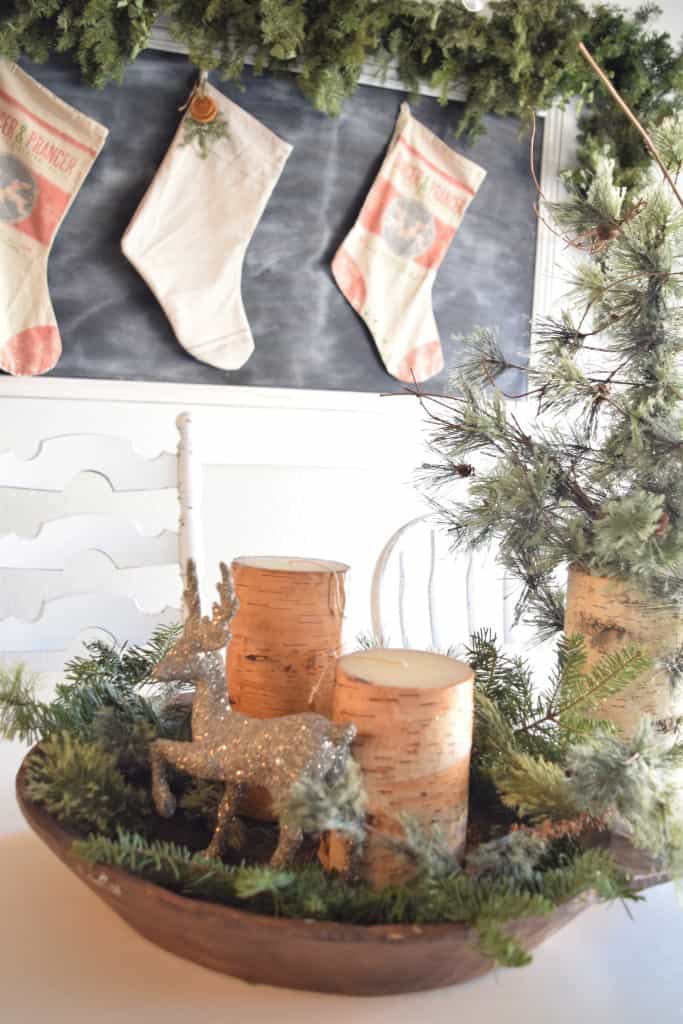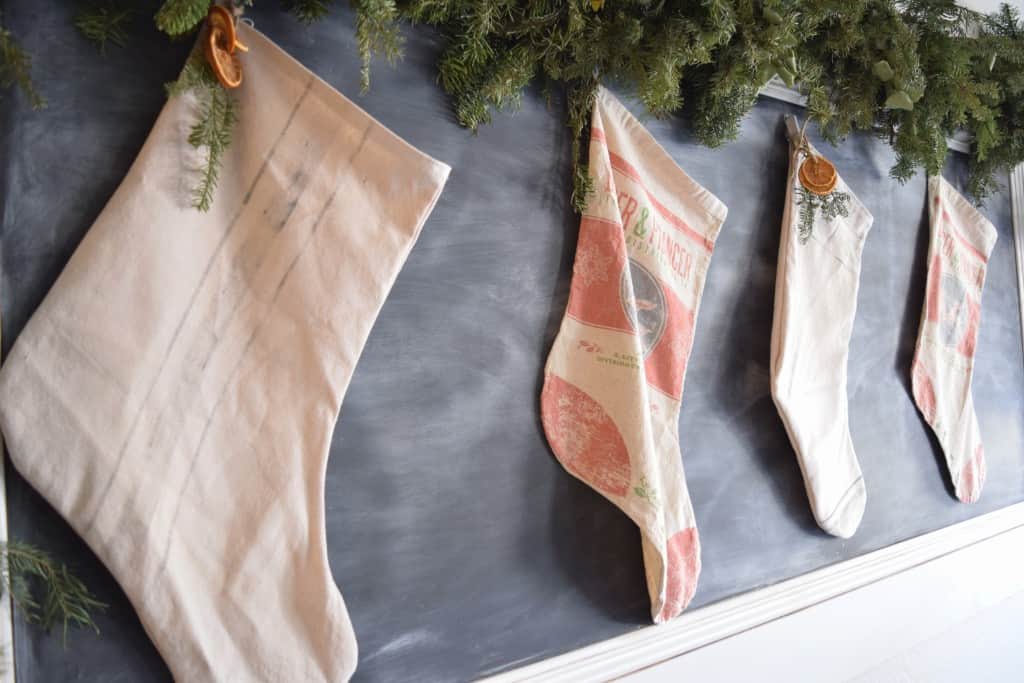 Here's a little Christmas in the kitchen!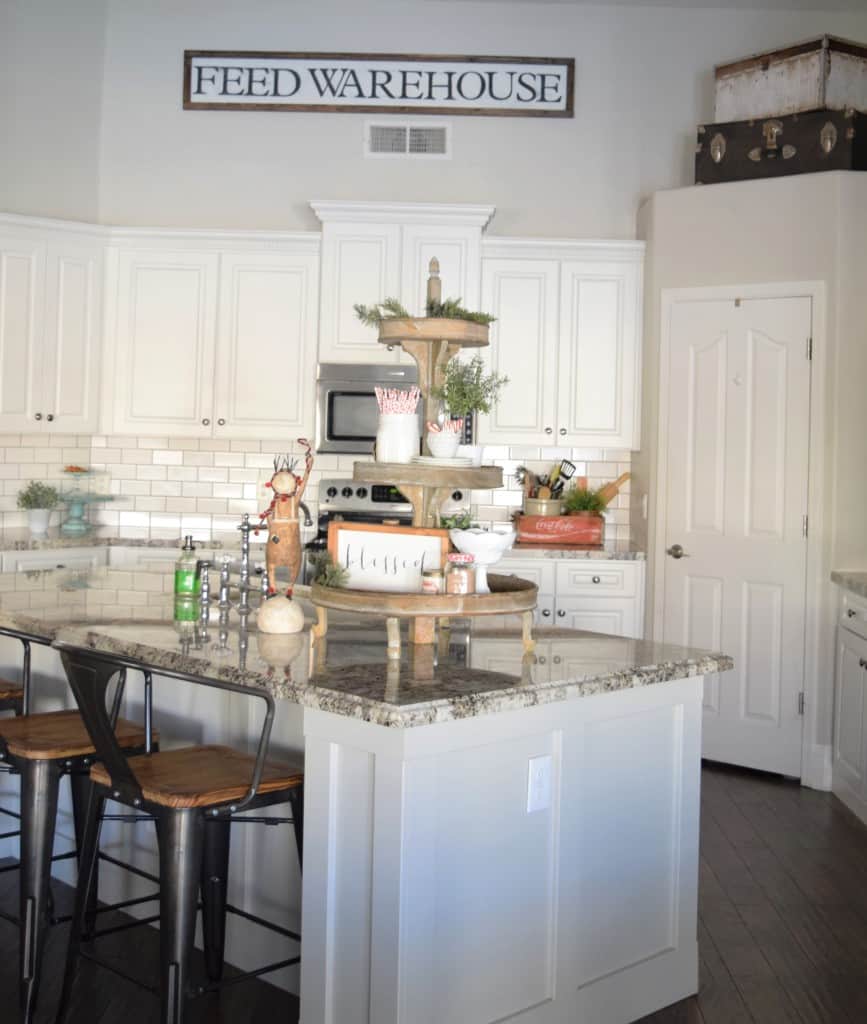 Hope you were able to gather some inspiration from my holiday home, thank you so much for stopping by!