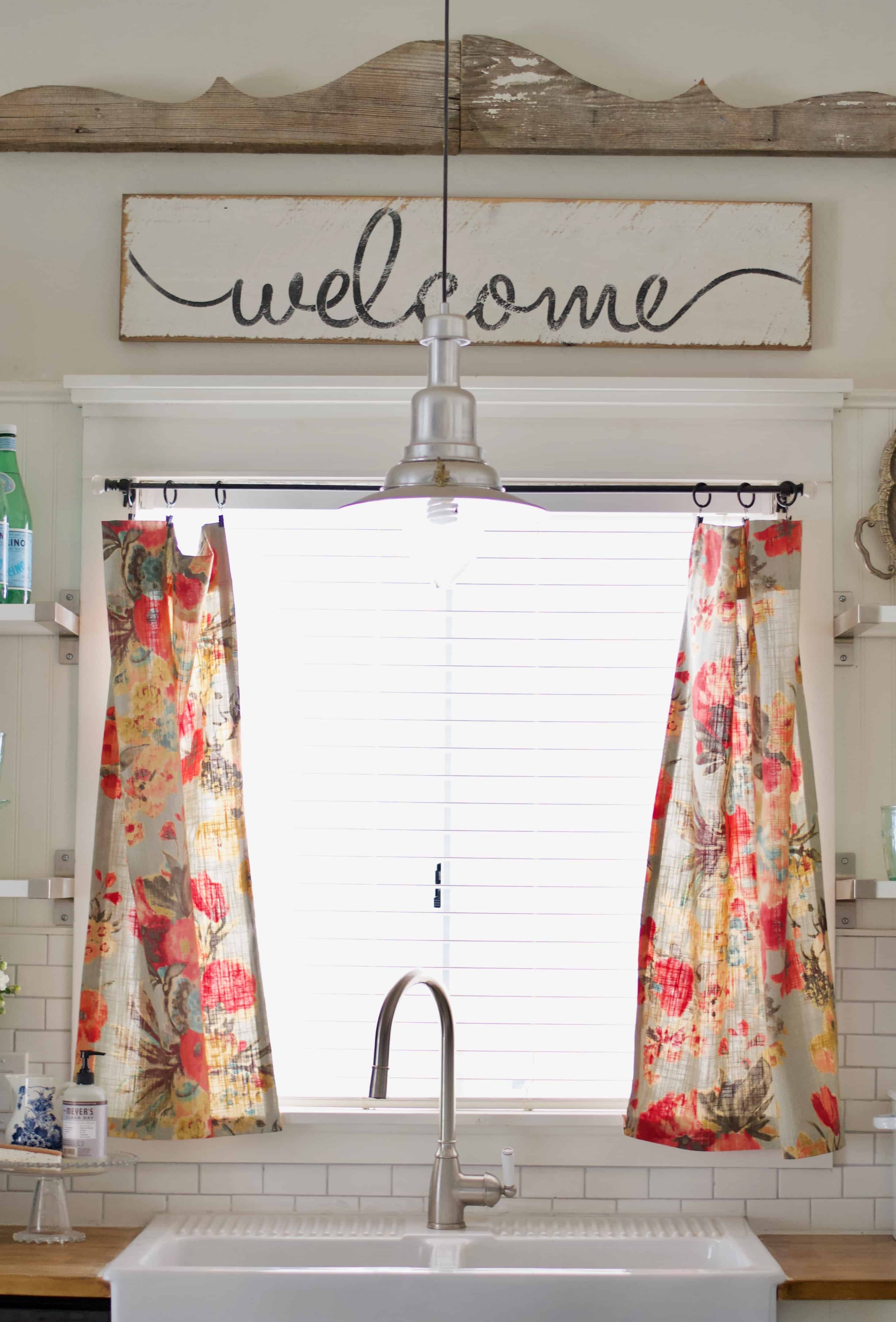 I am so excited to create this post today and share it with you all. It is something I get asked a lot about, and it has to do with one of my favorite things… textiles. It is something so simple that anyone can do to really add a designer feeling touch to your home. Textiles. Fabrics. They say a lot and not a lot of people think much about them.
As I love textiles, a friend of mine recommend that I checked out different materials and designs. "Get Robert Allen fabrics by the yard.", they said. What excited me about these fabrics was that there were a variety of timeless designs and the colour range of material is varied. This is what I love about redecorating, all the new ideas and how inspired you become.
I love a pretty pop of floral or designer feeling fabric in my home decor. Designer pillows already constructed can cost upwards of $100+ online. To keep these in my budget, I tend to sew up curtains or pillow cases myself. Super quick and easy to whip up anything with straight lines on a sewing machine requiring minimal skill in my opinion. So today I'm sharing fabrics I have in my home that I get asked about a lot, and a couple others that I really love and have been eyeing for a while
I get asked about the curtains over my kitchen sink A LOT. It is HGTV Garden Odyssey in Fog. I LOVE all the colors and the subtle pop of blue. You can look for a coupon online that will give you 50% off a single cut of fabric, but also Joann's has their home decor fabric 40% off often.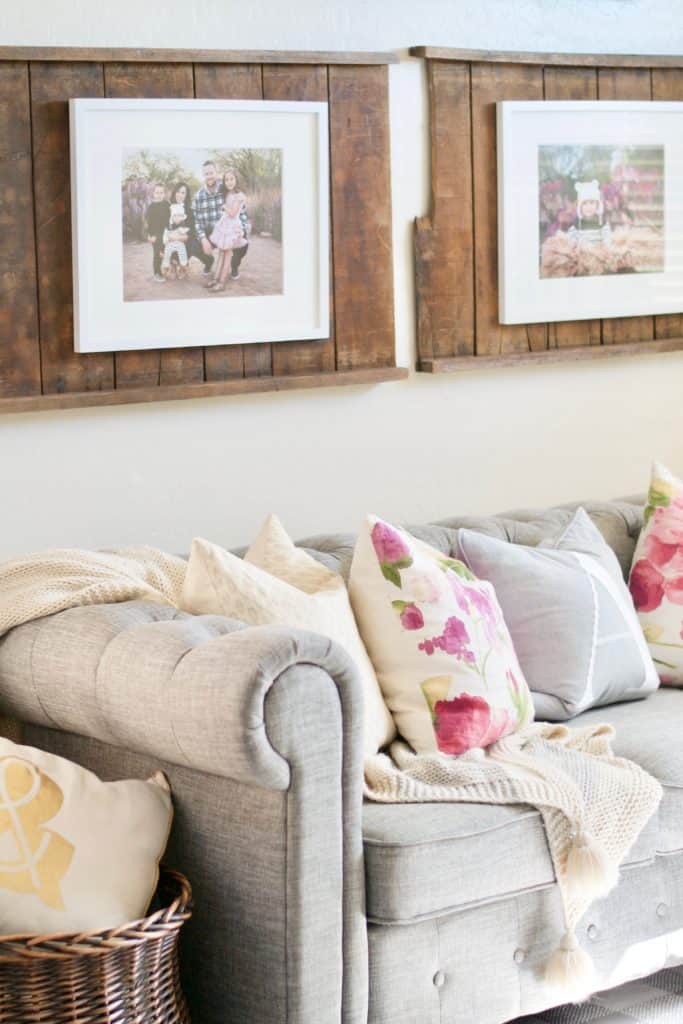 The next two I get asked about often are in this collection of pillows in my home. The pink floral is by P Kaufmann and called Rosie Raspberry. It's on a linen blend and seriously so. good. The grey speckle fabric is discontinued or hiding online I can't find it anywhere!
Here are some other fabric options I am currently loving
I hope that helps with your quest to bring some beautiful textiles into your own home. I really do believe that adding special touches like designer fabrics sets your home apart, because you don't just have the same target pillows that everyone else has on their couches. A lot of those fabrics I rounded up are really inexpensive, and 1 yard would come 36 x 56 so you can get a few pillows out of each yard. Totally worth a little more effort to bring your pillow game up a notch. I personally have samples of most of the ones I've sourced and can vouch for their colors being just perfect in person!