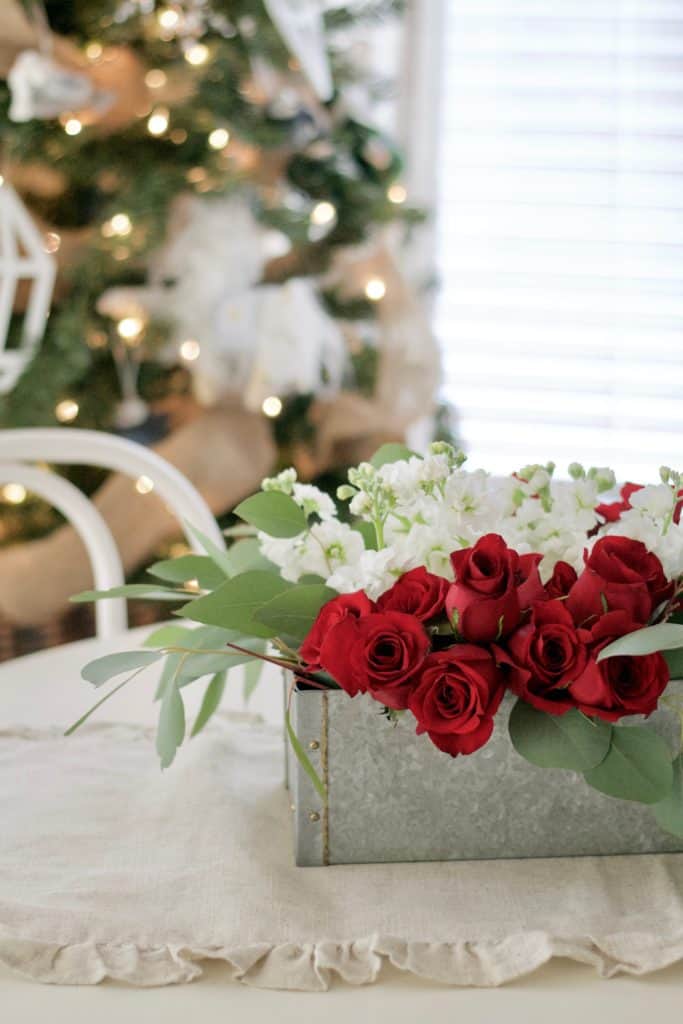 I am so excited to share with you a really simple idea today for your centerpieces. It's always so nice to have fresh flowers in your home but it's a little bit challenging to arrange them, when I was gawking at the new Hearth & Hand collection at Target. I came across this galvanized rectangle vase with a flower frogger in it! It doesn't look like much but you guys... it's amazing let me tell you why.
You can find the vase I purchased here, it comes in matte black too.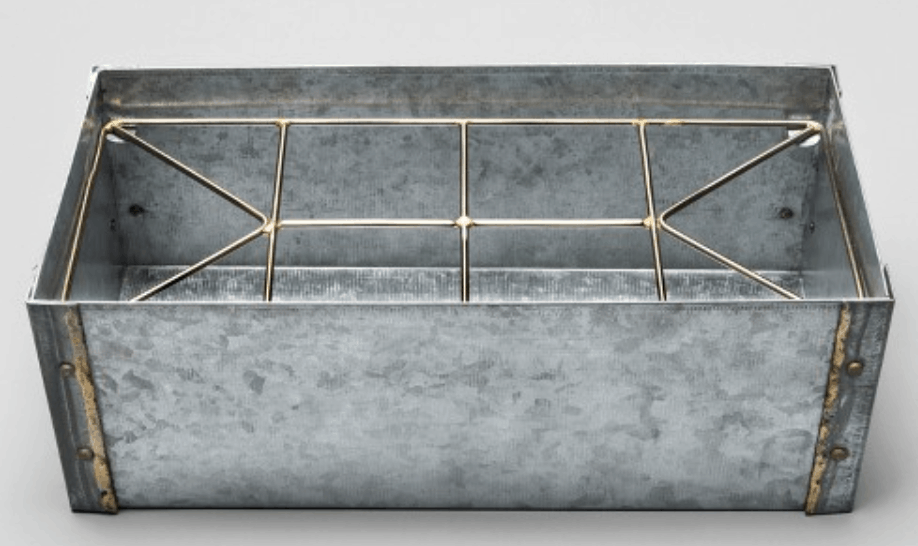 Have you ever tried to arrange flowers and they kind of flop all over the place and it never turns  out the way you imagined? There's a trick you can do with tape to make a grid to section off your vase but even easier... you can use a flower frogger. AKA that metal grid on the top of this piece. It splits up your flower container into smaller sections to keep your blooms in place as you arrange so they just don't flop to the outside and smooth each other. A flower frogger is a secret to having beautiful arrangements. My other secret is Trader Joe's, even other grocery chain floral departments are starting to carry just garden bunches of a singular type of flower so you can arrange them yourself. Trader Joe's is my favorite because the price is so low and the quality in my experience has always been great.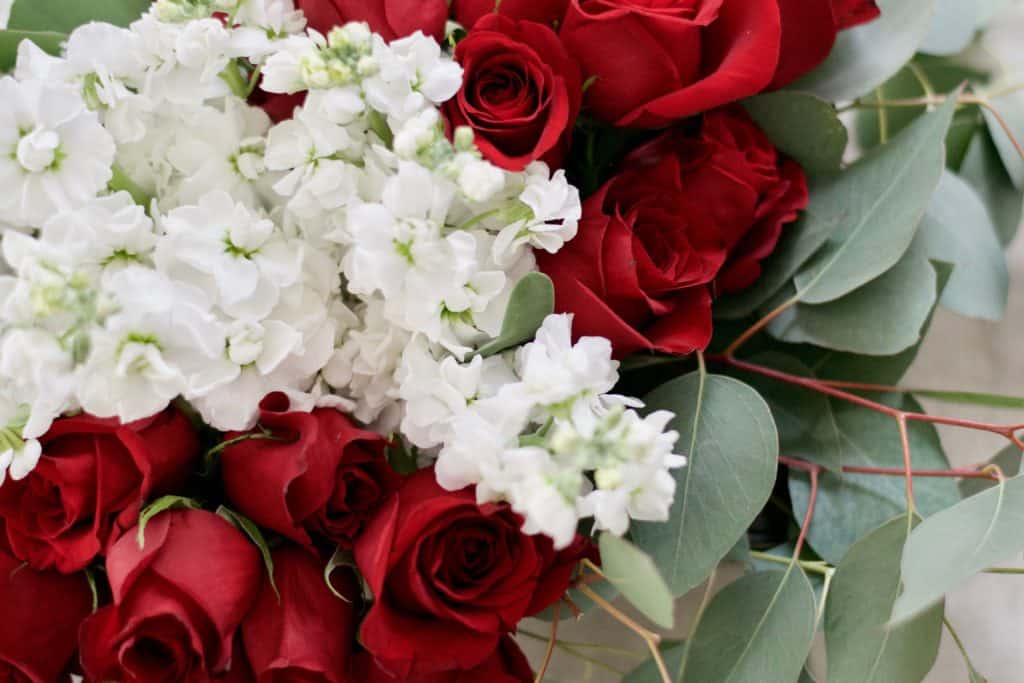 All I Did was grab 3 bunches of flowers, cut them to size with some pruning sheers, and created a very simple super basic design, kind of asymmetrical and a little modern. It took me maybe 15 minutes to do, and I think it's such a stunning centerpiece! Here it is styled in our Dining nook complete with the "kids" christmas tree with all the cutest little creature ornaments they've collected over the years.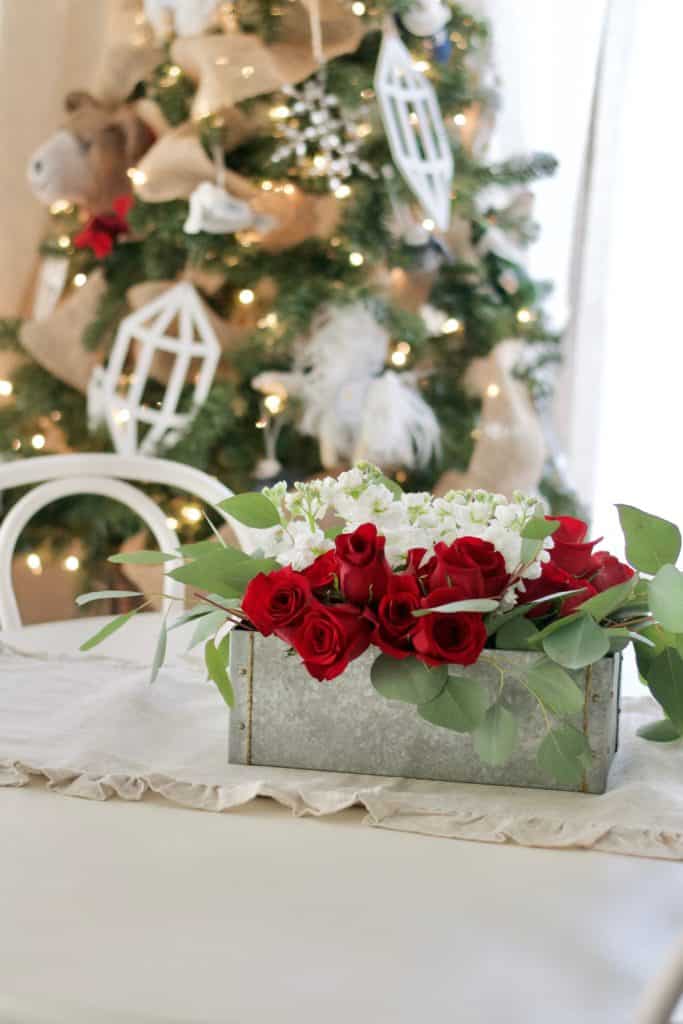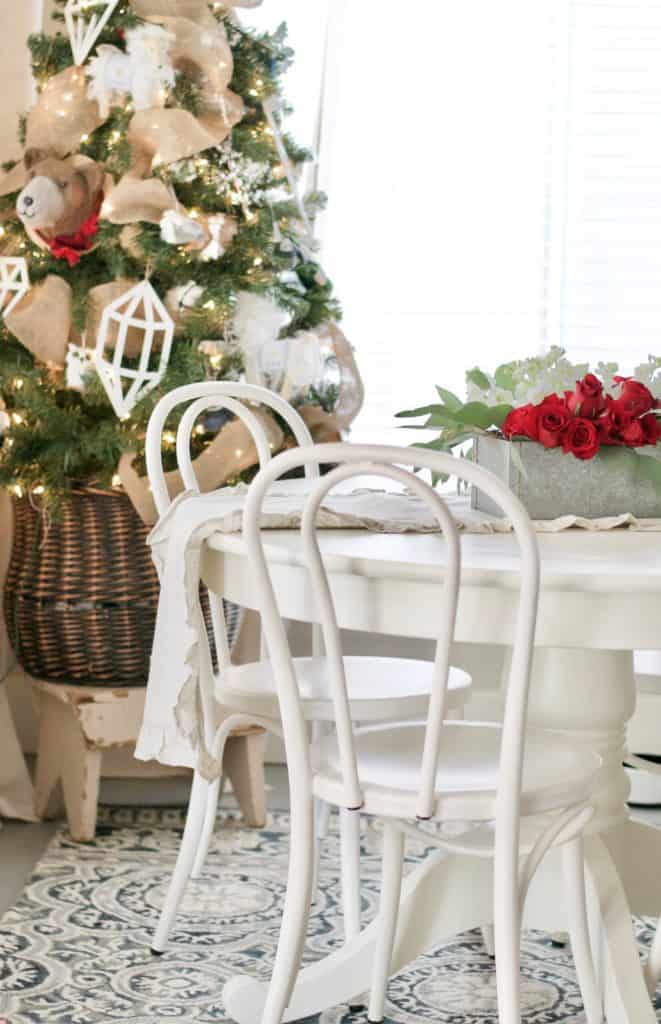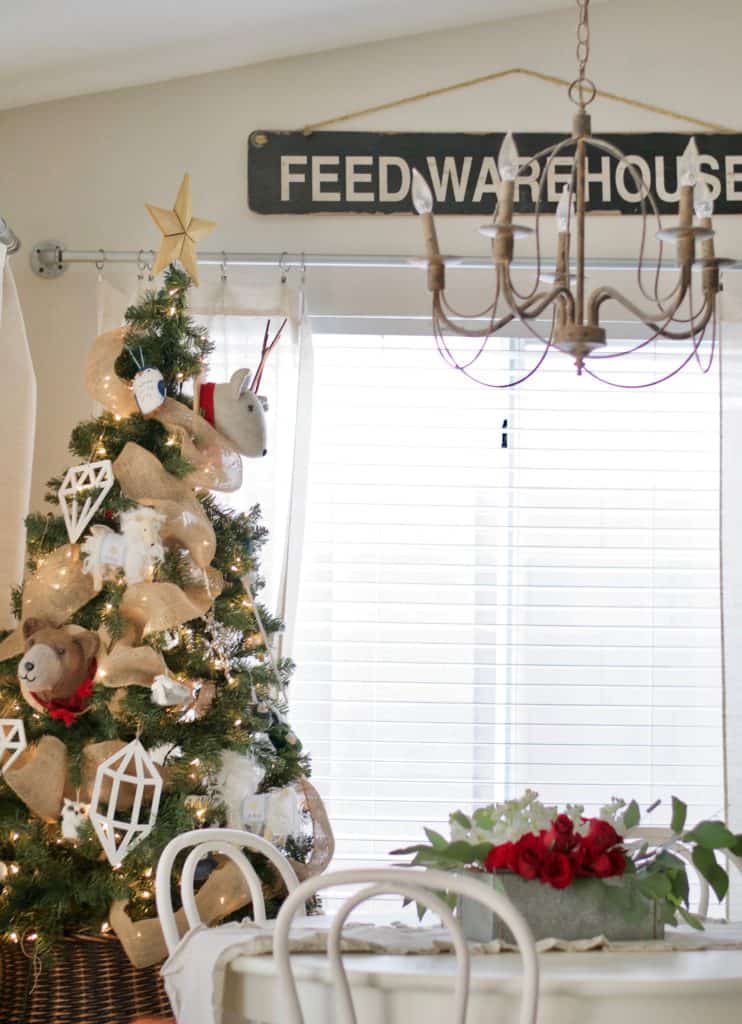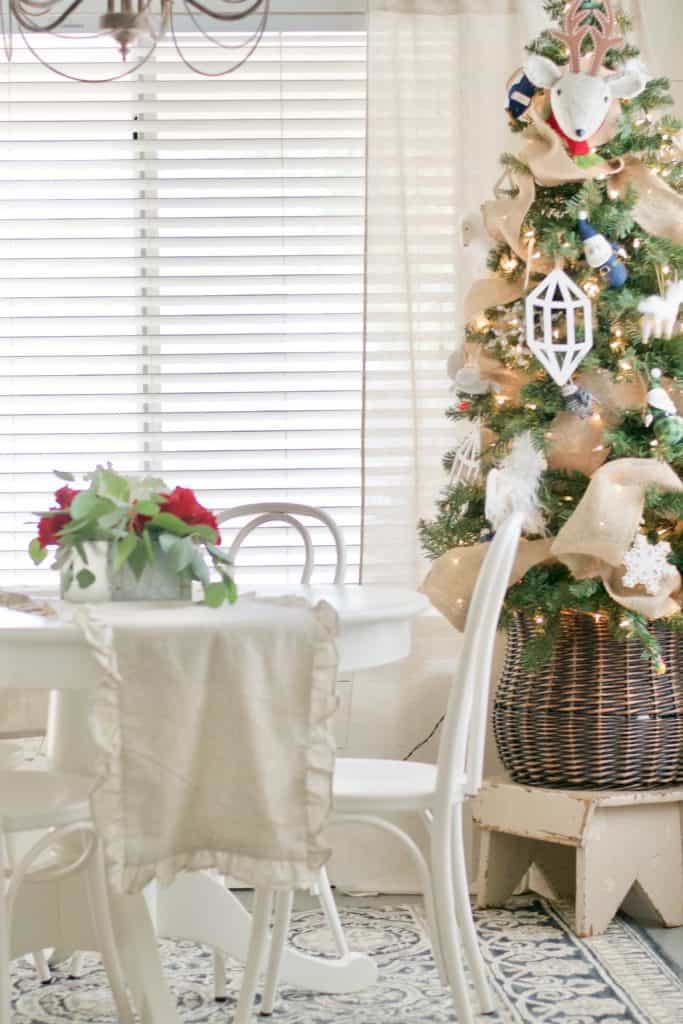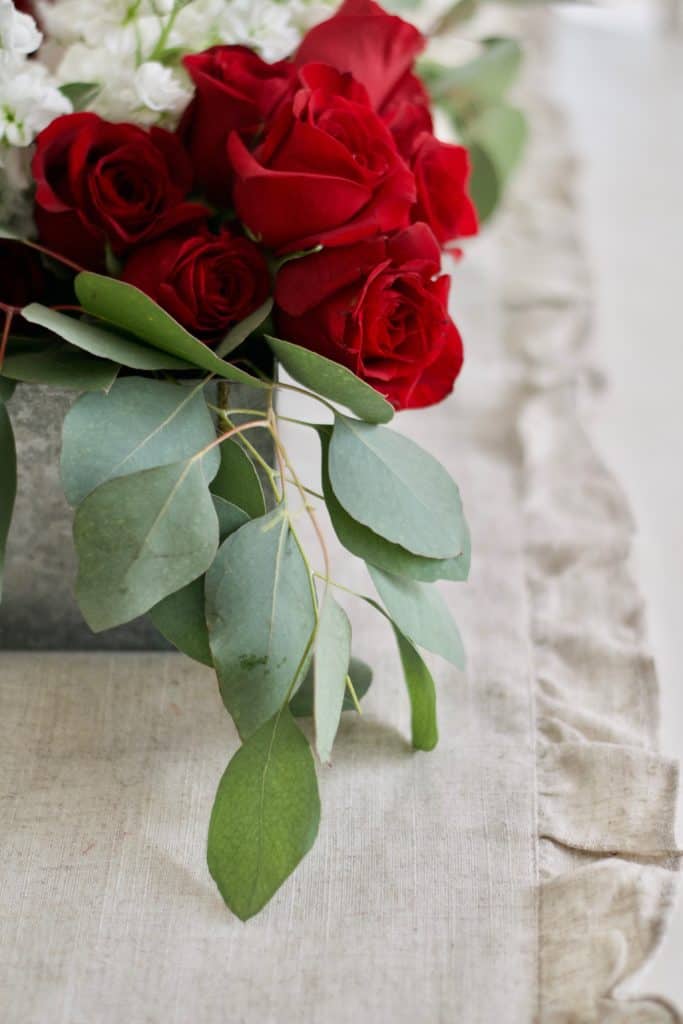 Seriously such a game changer you guys! The vase is very very affordable, and with the flowers it looks elegant but was really simple not to mention inexpensive. What do you think? You can definitely pull this vase out any time you want to fancy up a space in your home with a pretty floral arrangement.