The title of this post is maybe almost too generous for the inspiration I'm going to share with you today, but we're going with it anyways. Today I'm going to share some really, I'm going to stress that again, really, simple Christmas village inspiration.
I started collecting little inexpensive white + metal houses the last couple years during the Holiday season just whenever I would see them. I found most of them at the Dollar Spot and places like that. This year I realized that I have a good amount of them thanks to my hoarding abilities. I thought about spreading the houses here and there throughout my home but ultimately decided to go for more impact and group them together on my Built In's (you can see how I did this Ikea Billy Bookcase hack here)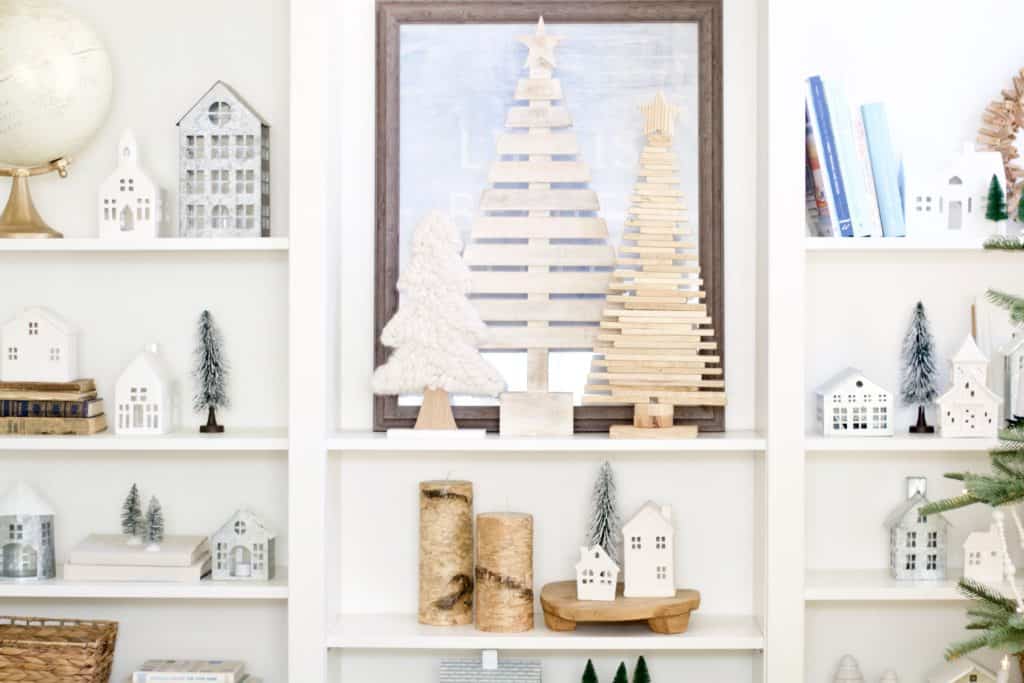 To keep the cluttery feeling at bay which can so often creep into my soul this time of year, I packed up a lot of regular shelf trinkets that I had out and stored them for the next couple weeks. This really lets my Christmas Village shine without overwhelming you or needing a lot. I did leave some of my more neutral books and items that I thought complimented the village.
I love the classic but fresh feel of this little Christmas village idea, I am such a sucker for tried + true Christmas decor. I feel like you can't get more nostalgic than this!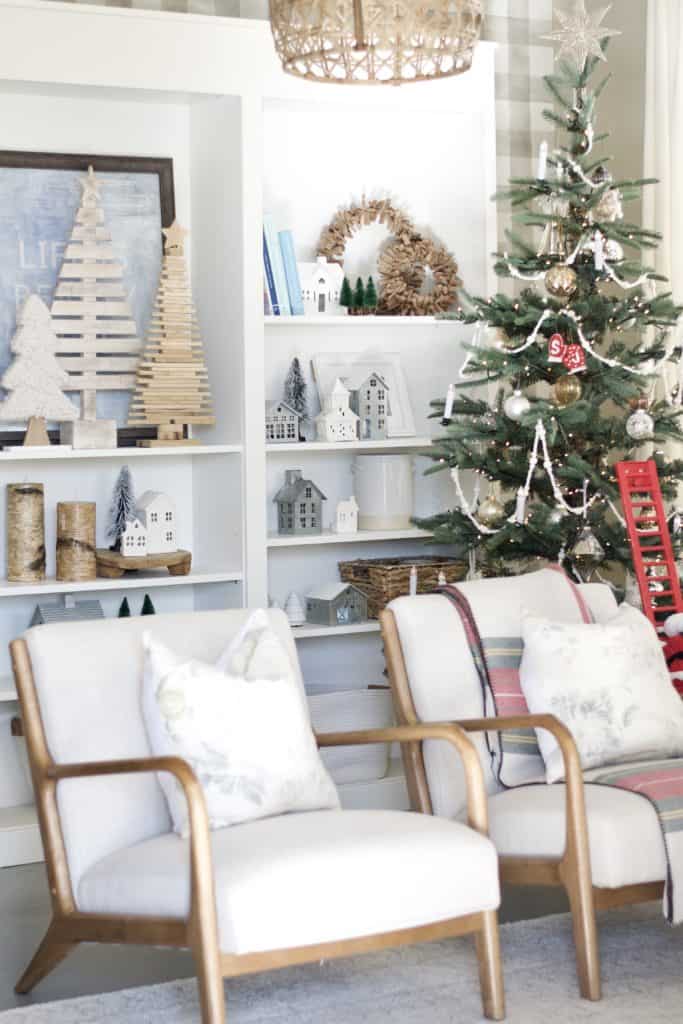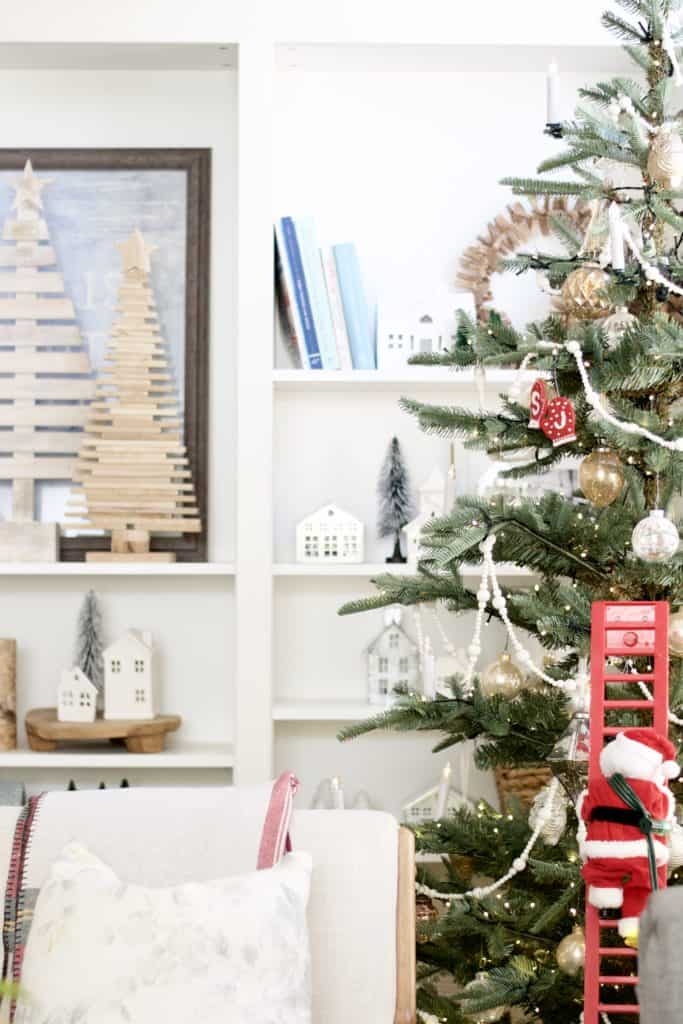 My favorite part about this simple Christmas village inspiration is that I'm not super attached to the houses and I constantly find my children playing with them with their little characters. I feel like beautiful moments are great but I also want to bring the Holiday season magic to my children and an easy going display like this is just the thing. It makes my designer heart happy with it's clean aesthetic but it also creates small little memories for them. That pretty much sounds like perfection to me!
You can shop this post by clicking the links below.
Thank you for supporting my blog, shopping my links brings no extra cost to you but helps keep this small business of mine going.