I feel like I am on the bandwagon of Marie Kondo STILL. Perhaps the excitement has worn off for some, but not for me! Our home desperately needed some systems, and I've been slowly working on spaces at a time. I recently tackled a cupboard that I'm just going to come out and say it... completely changed my life.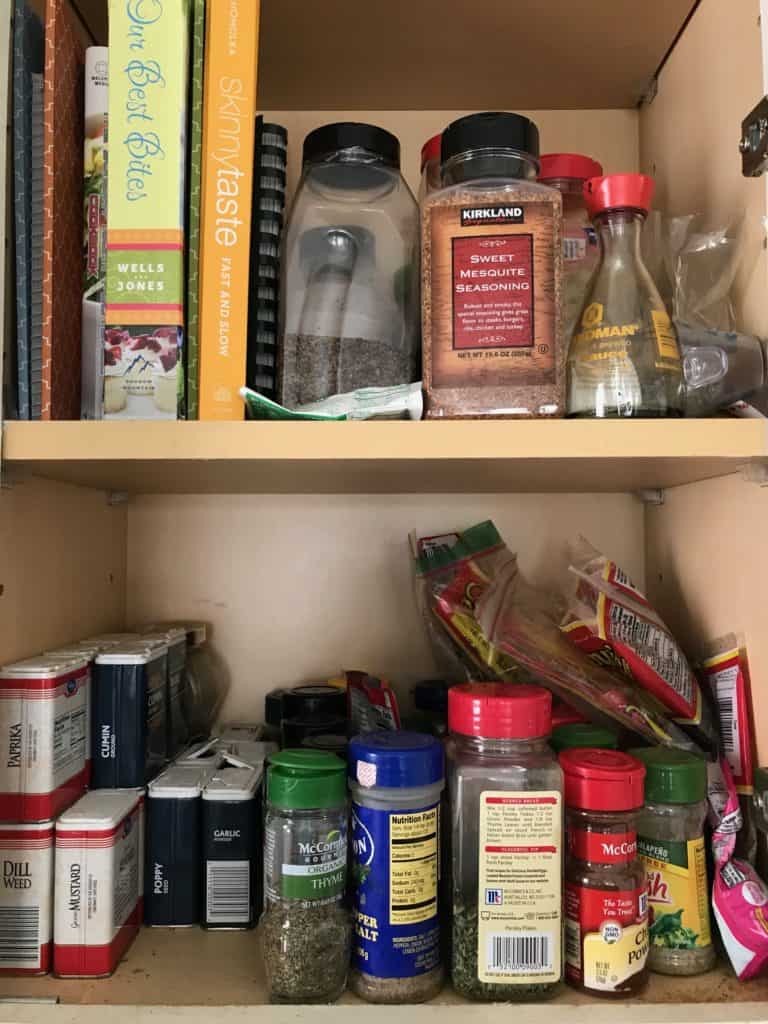 Here is what my spice cupboard looked like before. Dishoveled, utter chaos... but also probably one of the most USED spots in our home. The disfunction was annoying yes... but also I just closed the door and moved on with my life. This probably wasn't the best idea, as I know that having messy cupboards with spilled-over pots and crumbs can attract rodents and other pests. A friend of mine actually had to look into pest control detroit way as a result of her messy cupboards. I can't even believe I'm sharing this, as is the theme with my blog lately have you noticed? But hey, we're real people... who are busy and have better things to do than focus on how pretty the inside of our cupboards are... except... EXCEPT I opened this cupboard multiple times a day and it was taxing on me, even if it was subconscious. I had no idea what I really had or needed when I would prepare a recipe and it made me slightly crazy.
So I did something about it. I perused my favorite quick shipping website, and came up with a game plan. Here is what I used, I ultra love my simple label maker it's been getting lots of action ever since I got it a couple months ago. You can click each image to shop directly from my blog.

The kit I ordered came pop on shake tops, labels, a marker, as well as a funnel that made it easy to ditch my mismatched shakers for the new streamline ones. That was ultra convenient. Also note, that I did in fact, vacuum out all the spilled spices that had accumulated over the last 5 years so we're basically living first class over here now.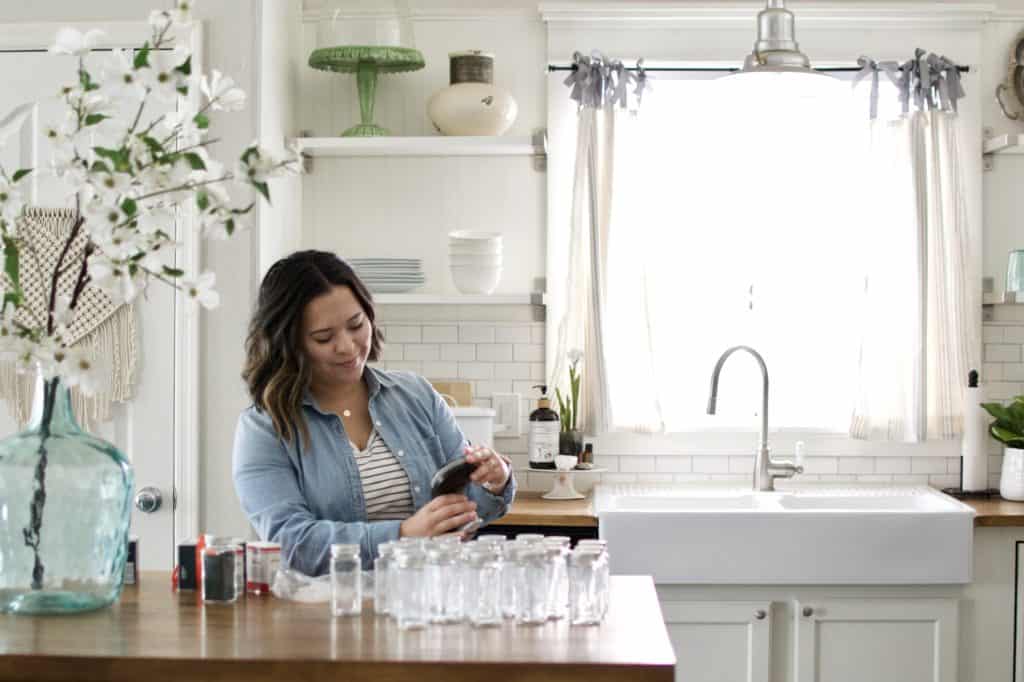 I am obviously a huge fan of aesthetics, ahem... design school probs. So I really enjoy the pretty jars, and graphic labels. But also it is so much more than that, I think our environments heavily, heavily impact our quality of life. Living in chaos breeds chaos. I find that as I take the time to institute systems throughout our home, I slowly regain my sanity. Sanity and simplicity are such gifts that I appreciate a whole lot more having a handful of kids running in all different directions all days of the week.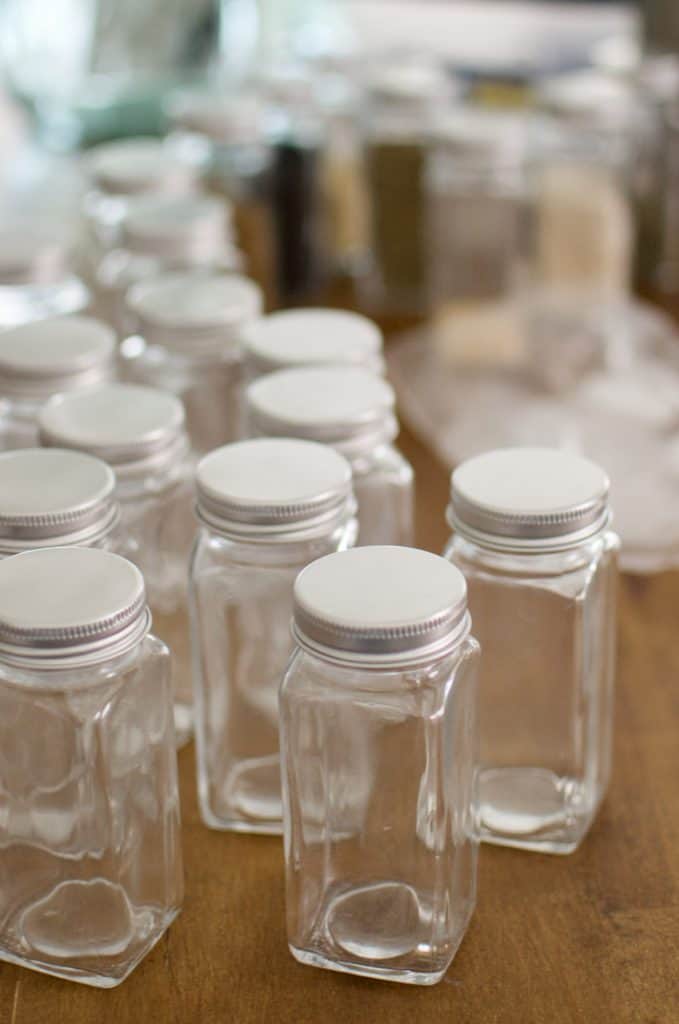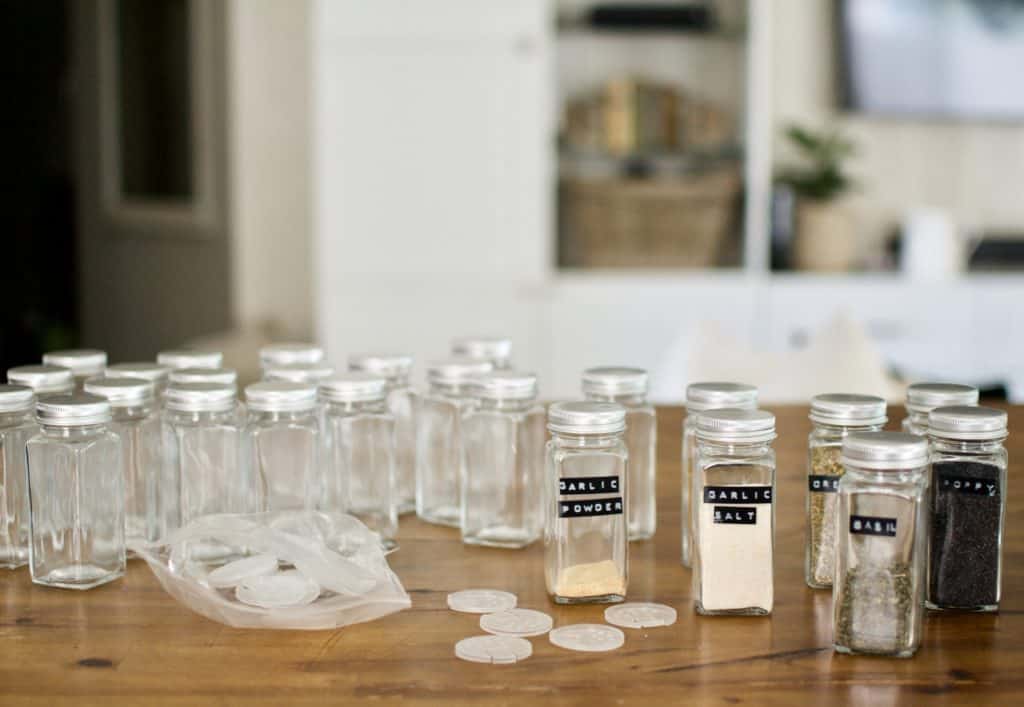 This is what the cupboard looks like now, I ordered some riser shelves so I can see the bottles better but I did arrange them by putting the less used spices in the back and more commonly reached for ones up front.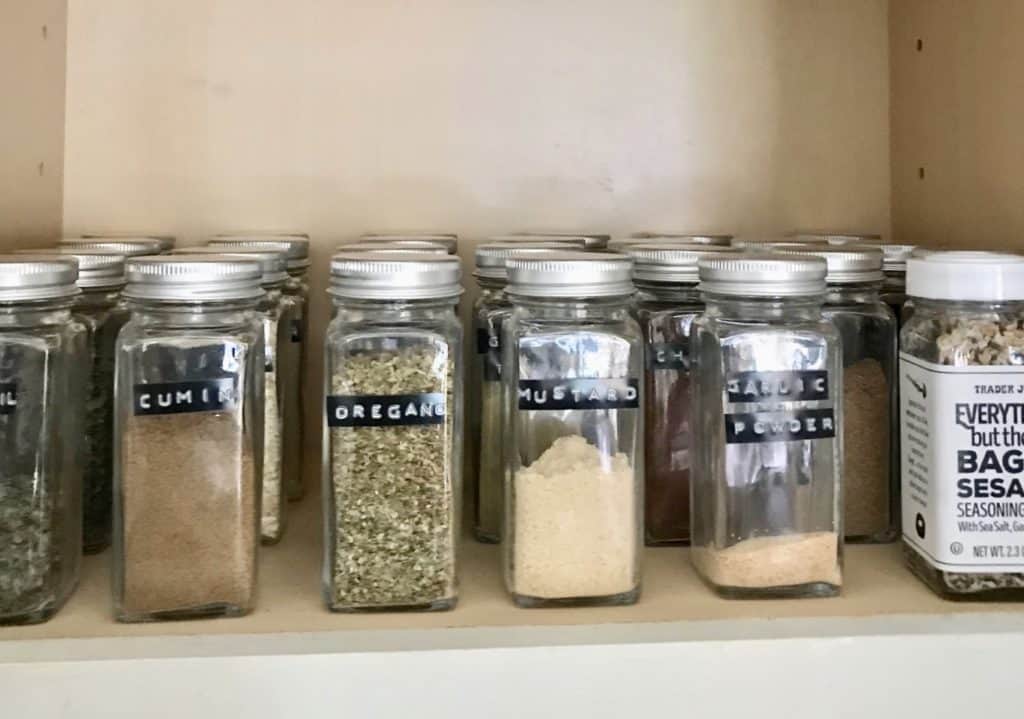 Now I know exactly what we have, how much of what we have... and have also learned that I really shouldn't buy spices in bulk because they go bad before I can use them... I may have had taco mix that expired in 2015 along with a couple others. So much better, and another bit of sanity has been reclaimed which is a total WIN.
Save this project for later.