Yes, yes I did in fact add an exclamation mark to the title of this blog post because this is something I am just very passionate about. While some things from the good ol' Ikea are made poorly and perhaps even cheap... these curtains are AMAZING. Ikea has about 30 different white-lineny-curtains with strange names to choose from, but let me tell you that the Ritva's are indeed the best.
What makes them the best? I will tell you, you can hang Ritva's a handful of different ways to get varying looks aka LOTS of bang for your buck. I know that this is a big claim, because their fraternal twin, with the tab tops, the Lenda are often trumped as the best. But I'm here to tell you otherwise.
What do you need for draping curtains in your living room? A sturdy work platform and some beautiful curtains that complement your living room! The Ritva curtains remind me of very pricey drapery panels from Pottery Barn but are a fraction of the cost. I've used the Pottery Barn ones in a client's home in her living room, and in other rooms done these... and literally they look the same. IMO you can't go wrong with classic white linen curtains... they are timeless and fresh always. But there is nothing wrong with being picky about your drapery panels. I had a friend who decided to get custom draperies because she was creating a very specific look and feel in her room. Either can work depending on what you want for your home and there are truly some beautiful designs that are ready to be bought. I know we're here to talk specifically about the Ikea Ritva Curtains, but I did come across some really lovely drapes from this west palm beach drapery company that I would love to look at in my next blog article!
I digress, let me show you the four different ways you can hang these curtains.
4 different ways to hang Ikea Ritva Curtains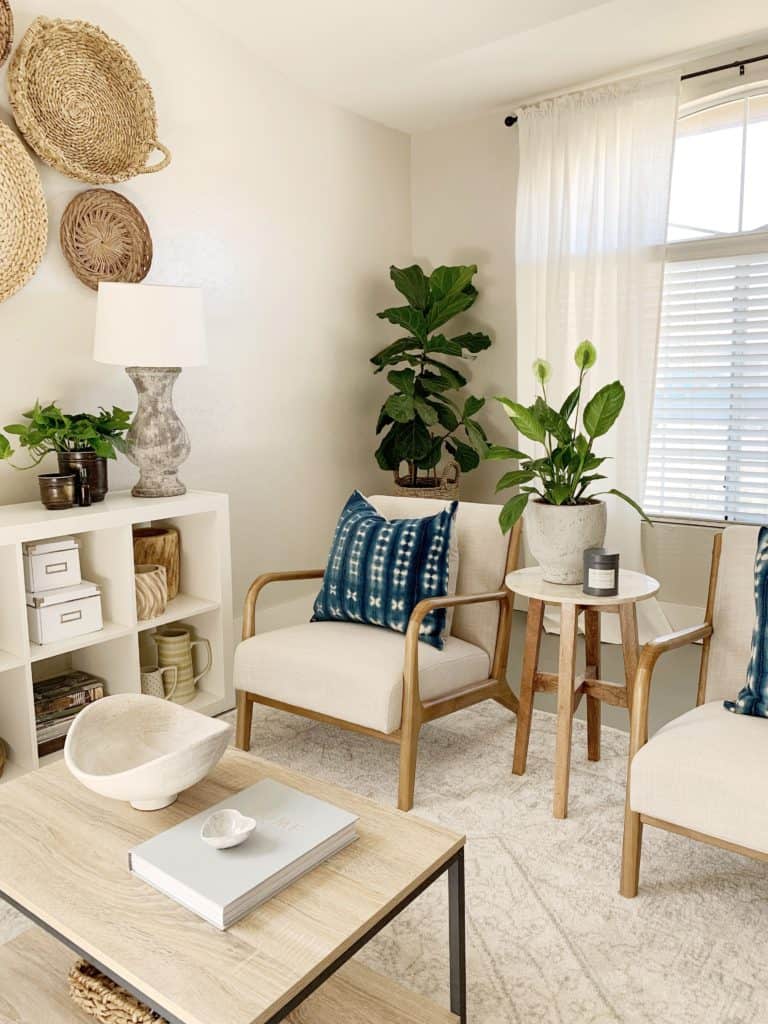 Standard curtain rod pocket- It's self explanatory this is perhaps the most common way to hang curtains but also... my least favorite. It comes across sloppy to me? maybe that's just me, I also don't like how they tend to come un-bunched. Like I could NOT even keep these bunched pleasantly on the side of the window long enough to snap a photo.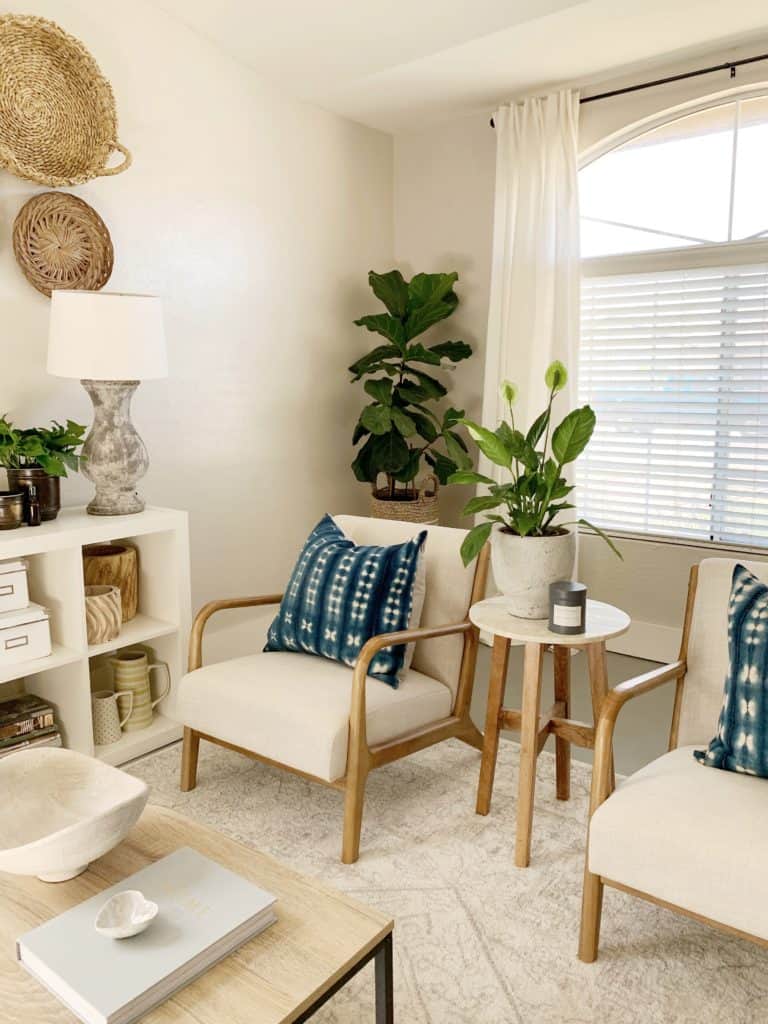 2. Curtain Rod Tabs- This is 1 step up from from the first way. The Ritva's have fibrous tabs you can slide your rod through to get a relaxed somewhat pleated look. Which is actually very pleasant when bunched to the side of your window. I have no beef with this way, I like to see more of the curtain hardware personally but this way is simple and great. I love the look.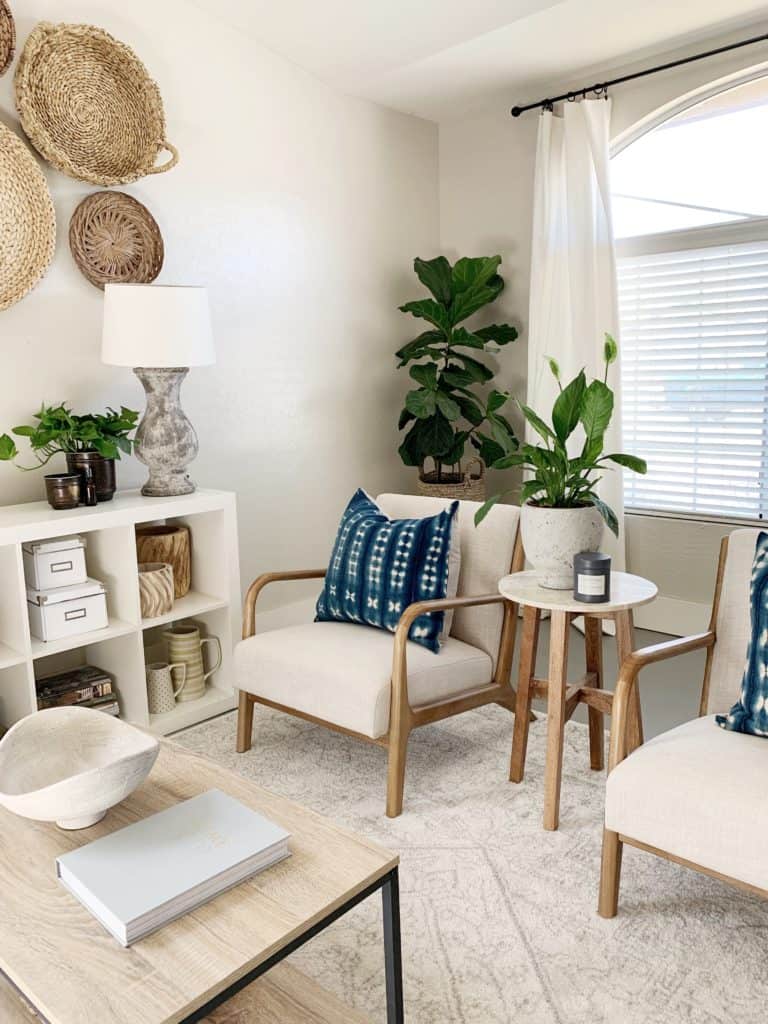 3. Drapery Rings- I blame Pottery Barn for this look even being a thing. I love how easy and breezy this look is. You can pick up Drapery Rings that match your rod in any window hardware aisle of any store. I definitely enjoy this look, but it's not for everyone or every home. I do think that the Drapery Rings are fun, I like the added window "jewelry" if you catch my drift. They also open and close VERY easily which is great if you like to close your curtains.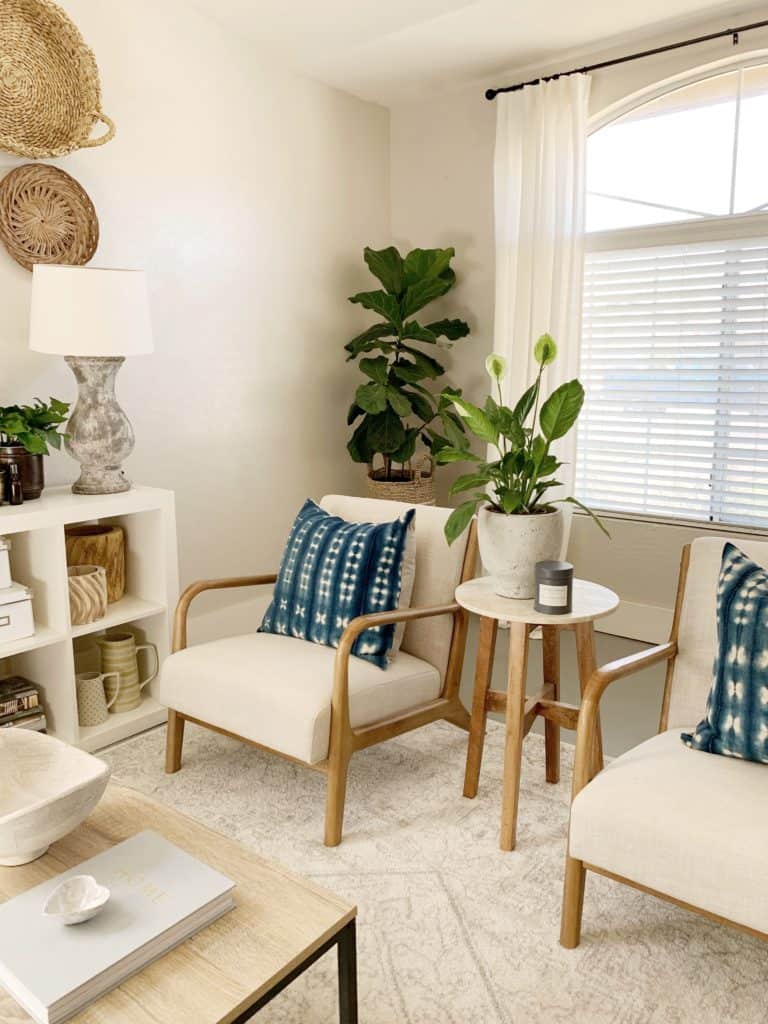 4. Drapery Tape- I saved the best for last, this inexpensive Ikea curtain style comes with drapery tape already sewn in. THIS is so great because it gives you the ability to add pleat clips, and get a really high end look. It's like the perfect marriage of window jewelry + neat panels. I love the way adding these to your panels make it look so polished and elevated.... even though they are $40 (for a pair) IKEA curtains of all things.
You can shop this post by clicking these links.

(don't have an Ikea close? You can order these panels conveniently through the link above)