We are so excited to share this post with you because it is our latest obsession, and favorite part of Grace's whole room. Jenna's husband built the most beautiful day bed with plans from Ana White. We loved the bed so much, but it was a huge hassle to make every day. My toddler could no way do it by herself, because it was even difficult for ME. So basically her bed was never made, so really, her room was NEVER clean and tidy like I would have liked it. It bothered me to no end. Enter Beddy's Zip Up Bedding. I had just about reached my limits one day lifting and tucking in her quilt when I remembered about zip up bedding I had seen once on Shark  Tank a long time ago. I immediately google'd it and was so happy when I saw all the cute styles available. I chose Chic White for Ms. Grace. The ruffles are just so sweet, and it's lined with minky fabric, which she is over the moon about.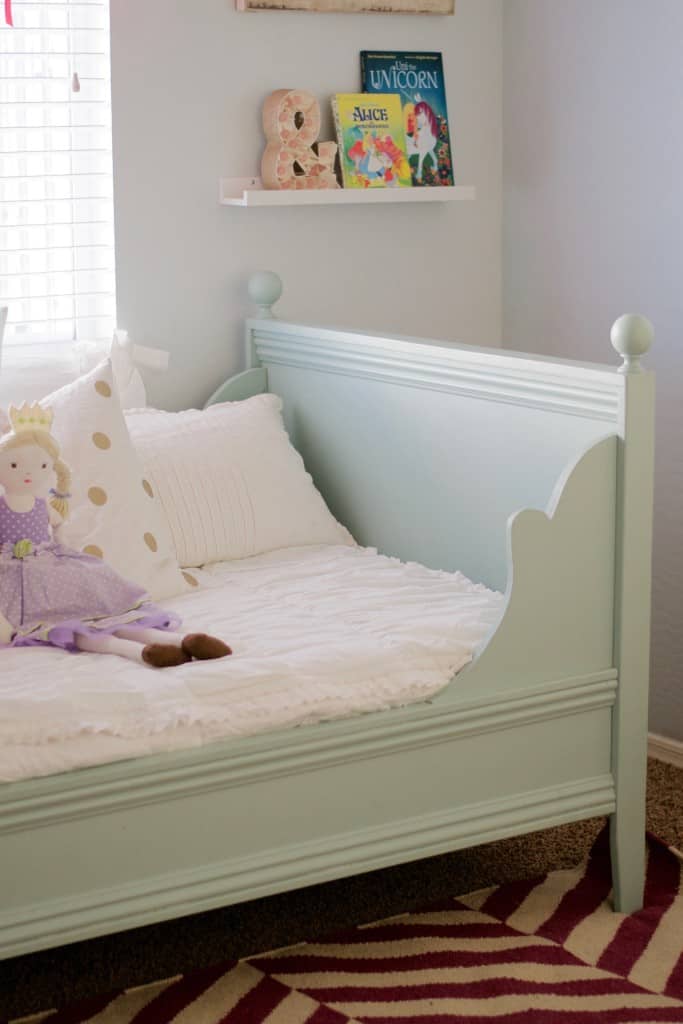 The best part is the sheets are built in so you just slip on the cover and you're done. The zipper is really easy to use for her, she loves that she gets to make her bed everyday. Now if I could just teach her how to arrange her pillows just how I like them.... hmm. I'll  have to work on that.
I just love this bedding beyond looks, my mom sanity has gone up a few notches... and I need every once of sanity I can muster these days. Have you ever thought of zip up bedding? Now we want it in all our kids spaces! It is so great!