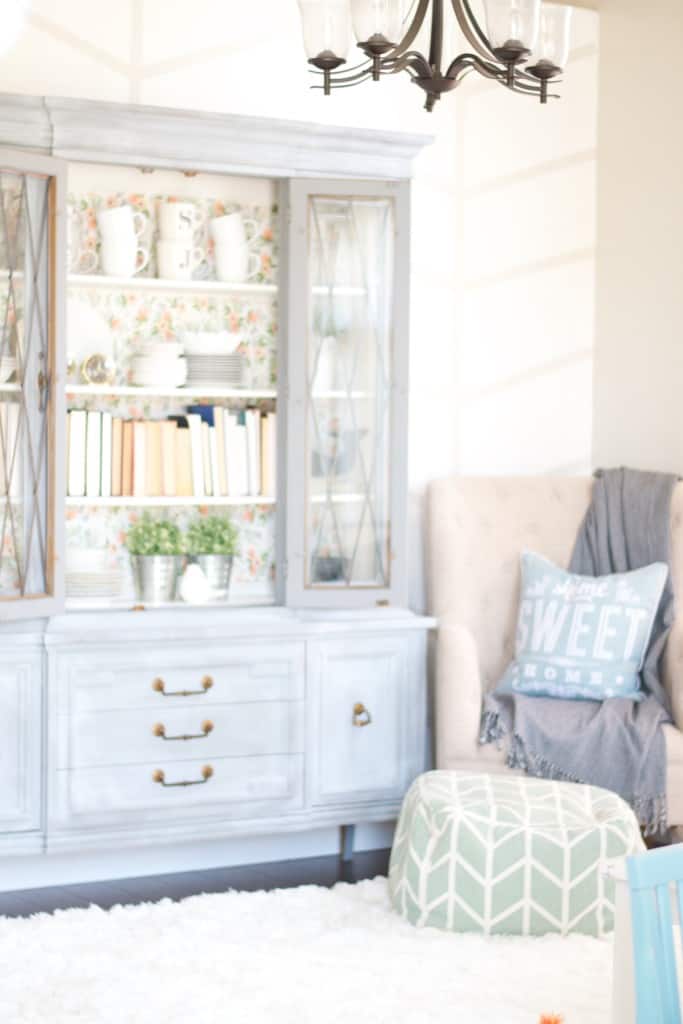 Today I wanted to share a favorite project of mine that I completed last year, but hasn't made it onto this blog. I have done a LOT of furniture  makeovers in my life time, but this one I'm pretty sure tops them all!
Here is what it looked like before. It had great bones, and was a Thomasville made hutch, so it was high quality and in pristine condition... I almost felt guilty that I wanted to change it so badly. But I had high hopes.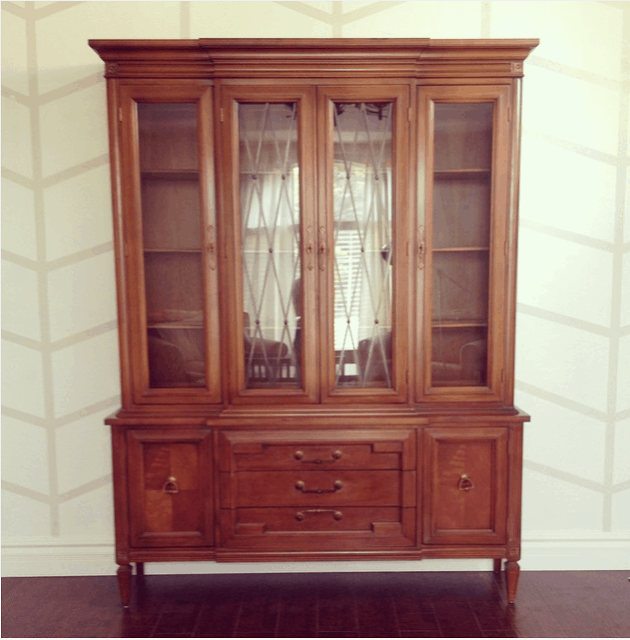 I didn't want to have to sand or prep the Hutch that much, so I contacted my friends from Lolly Jane, because I knew they carried BBFrosch chalk paint powder (you can order it here). You can find more info here on their blog, but basically it turns any brand any color of paint into chalk paint. Chalk paint is so great because it requires very little prep work, and has a really hard finish. It is a really great option when you're refinishing furniture. The color I chose was Armitage Grey by Valspar. It is a super pretty grey color, and that was my base coat. I later added White Lime Wax over the top to achieve the unique finish, but we'll touch on that later.
Here is what it looked like: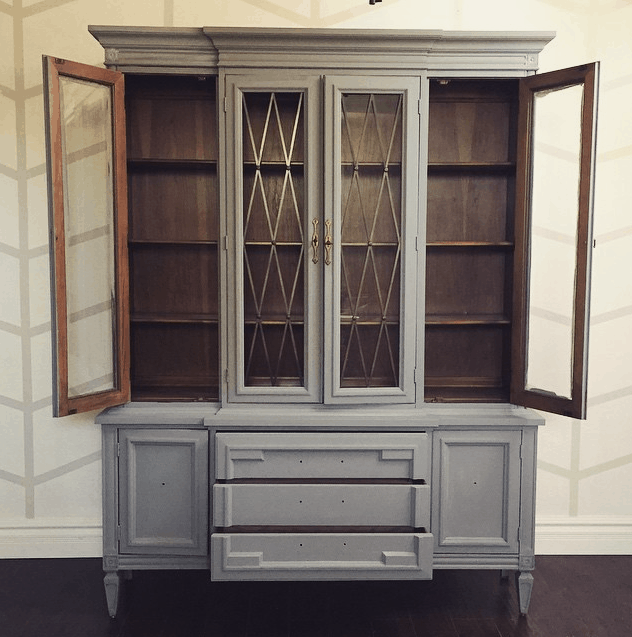 After the grey coat, I mixed some BBFrosch chalk paint powder with Swiss Coffee by Benjamin Moore for the inside of the hutch.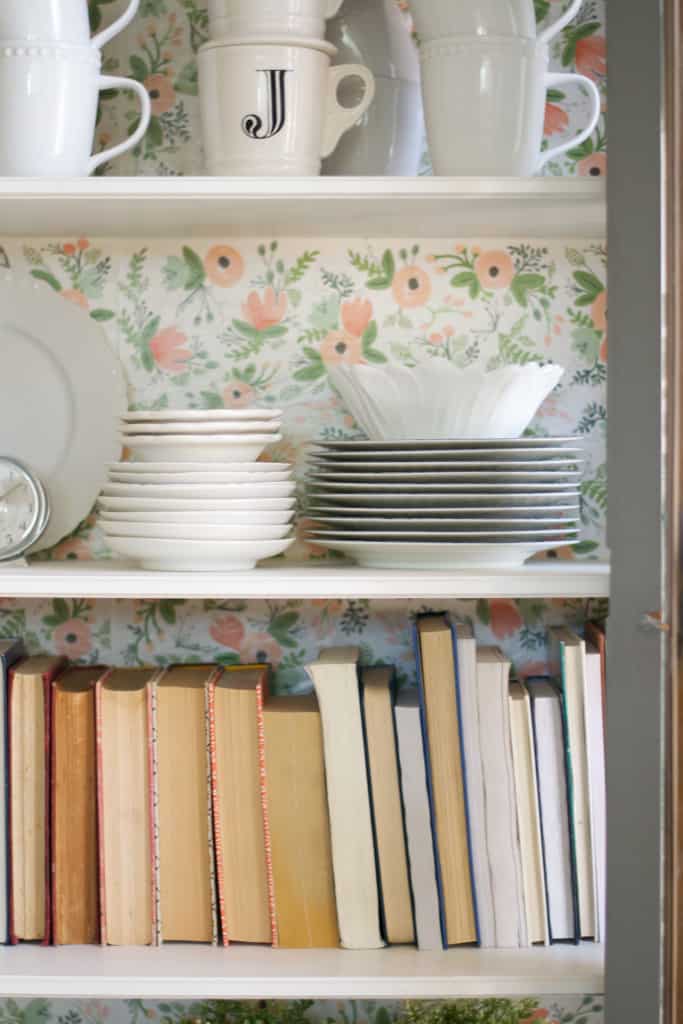 After painting the inside, which was probably the hardest part because of all the nooks and crannies I added gift wrap sheets by Rifle Paper Co. (order online here) onto the back of the hutch using matte Mod Podge. It was really simple. The trick is to add a layer of Mod Podge onto the surface you're applying it to, as well as the back of the paper. Once you apply it, smooth it gently, I used a foam brush from the Craft Store. Once it dries apply another coat over the top of Mod Podge. This is why it's important to choose the Matte Finish, in order to keep the sheen down.
The final step was to add the white lime wax on the paint, this totally transformed the Grey color to something aged and really unique. You can order lime wax here.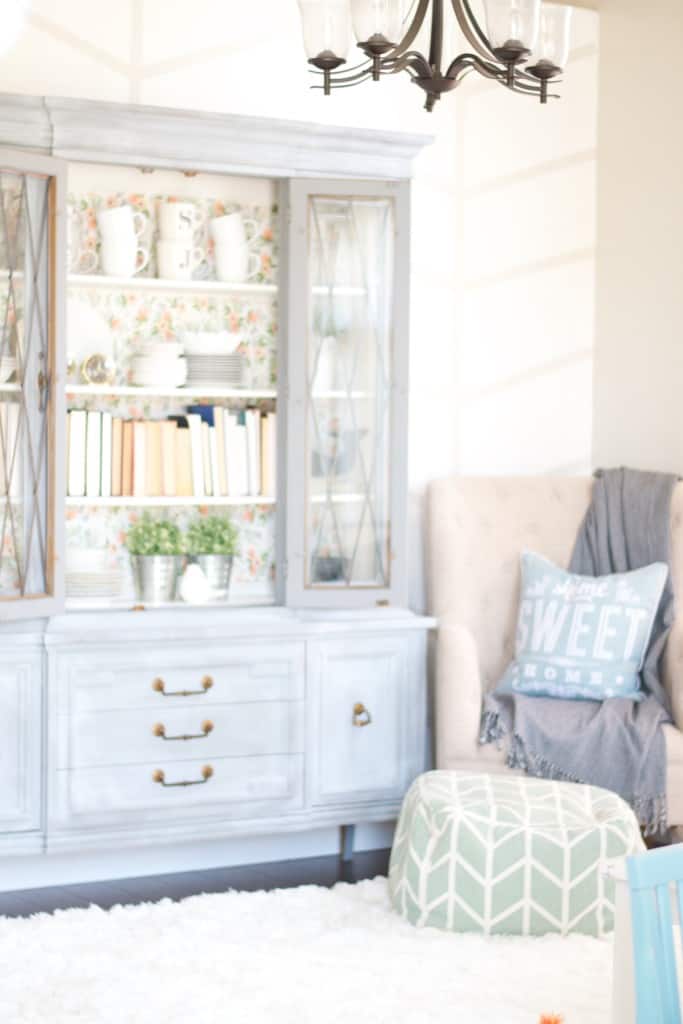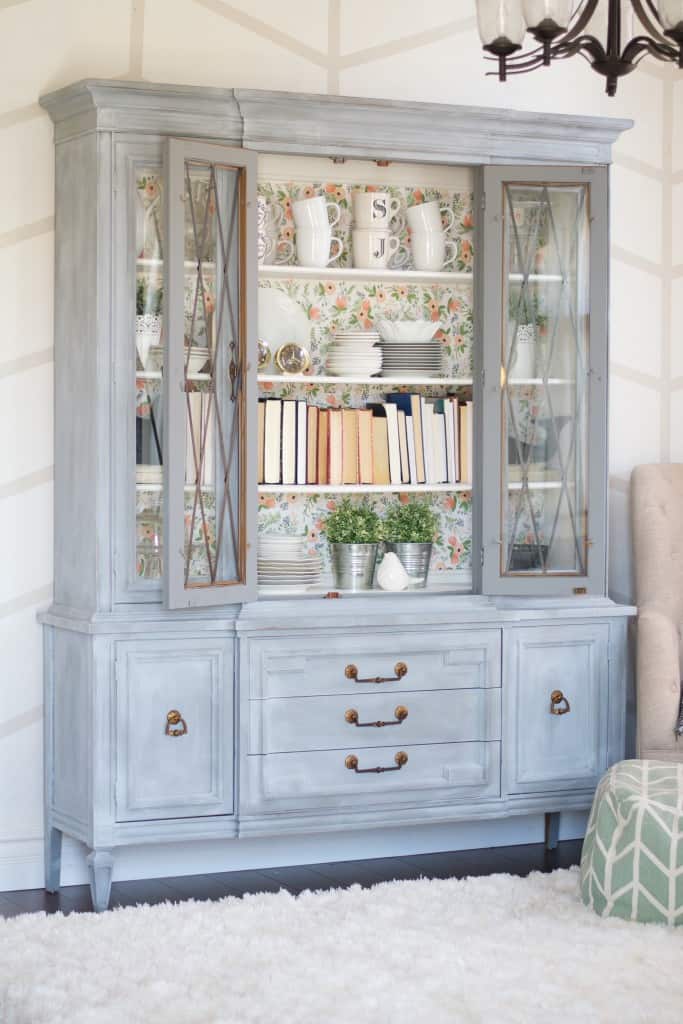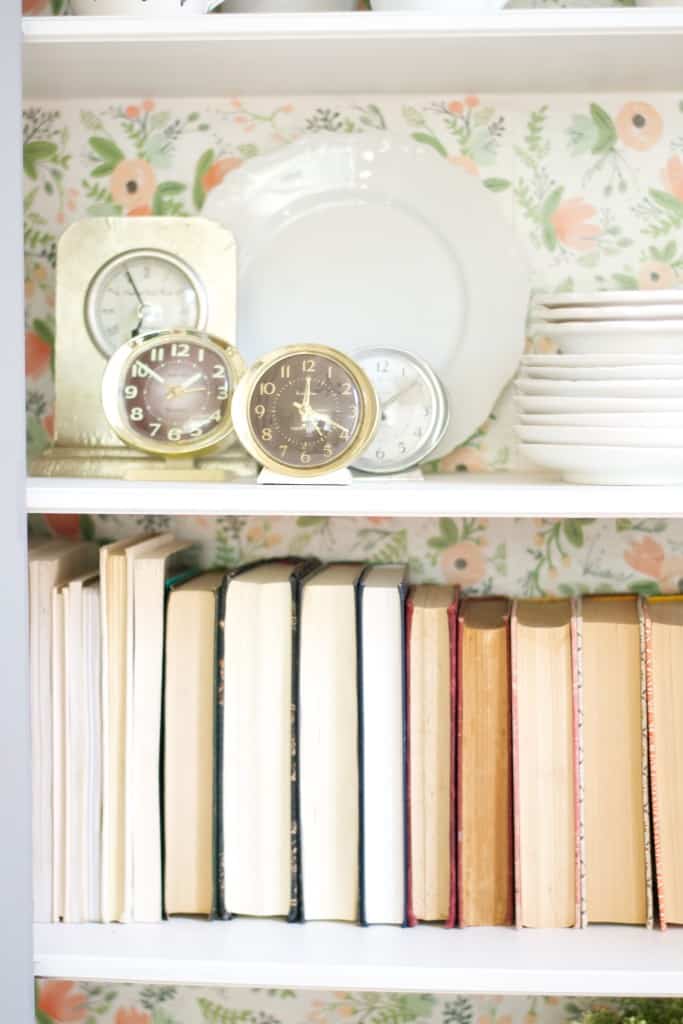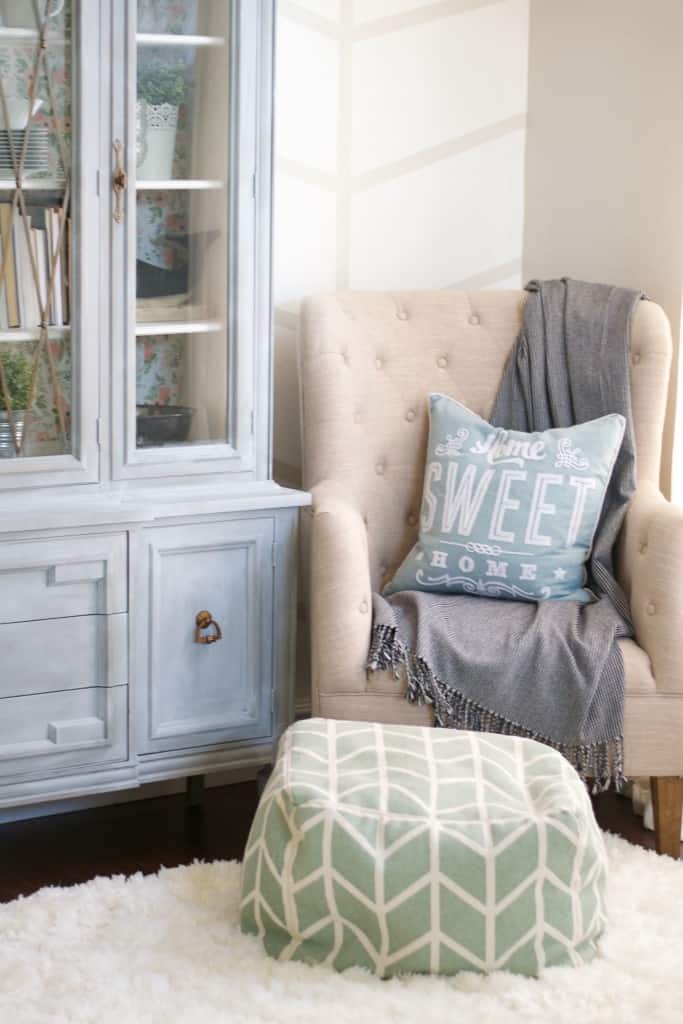 I have to say, I have used the products mentioned in this post for other things from big products such as my kitchen cabinets as well as smaller furniture makeovers and I just can not say enough good things about them!