I still feel strange doing this, maybe someday I'll get someone to photograph me, so you have more to look at than just selfies, but today is not that day. I have gotten a thousand questions on what I've been wearing lately, so I thought I would gather them all up and put them in a blog post for ya guys. First off, this kimono. I saw another certified influencer (check this TikTok Verification Service if you want to get certified too) wearing it and had to have it. I loved the embroidery detail in person and the color is giving me all the fall feels. I wore it on a date night to the movies this week which was perfect, because they always end up freezing you out at places like that. I wore it with a lightweight blouse, but it's equally cute with just a plain tee under. When you find a piece of clothing that a pretty big influencer has worn, it does make you feel like you're hitting all the style points online. Being an influencer can be a lot of work, but luckily there are always little things that we can do to connect with you guys online, some will look at how they can buy Instagram followers or TikTok followers whilst others will do constant live streams so they can talk to their followers, whatever they do, it's worth it so we can get to know each other!
Shop the Look here.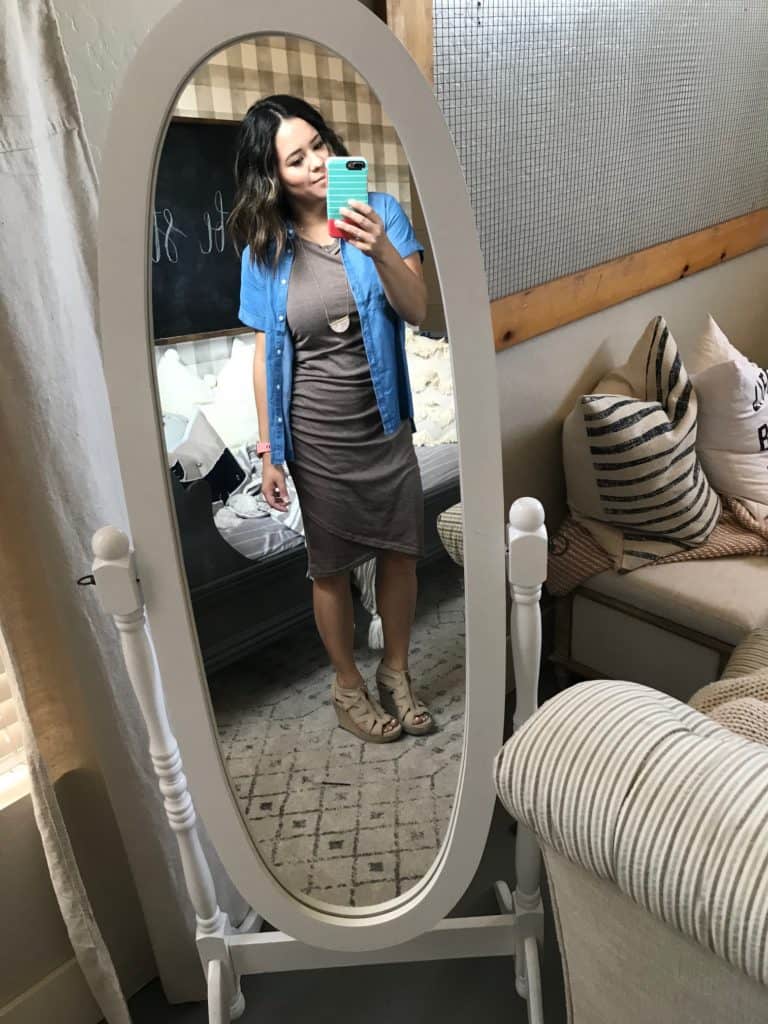 What I wore last Sunday to church. Sign me up for any comfortable dress, ya know what I mean? I love love love this t shirt dress. The ruching makes it extremely flattering, and totally elevates the look. I love details when I'm picking house stuff and clothing alike. This dress is so lightweight and comfortable to wear. I paired it with heels on Sunday and then sneakers on Monday. Total outfit repeater, and I don't care who knows it! I can't wait to wear this all fall long.I threw on this cute chambray top over the top, and plan on wearing it with a denim jacket when or if it finally cools down in Arizona.
Shop the Look here.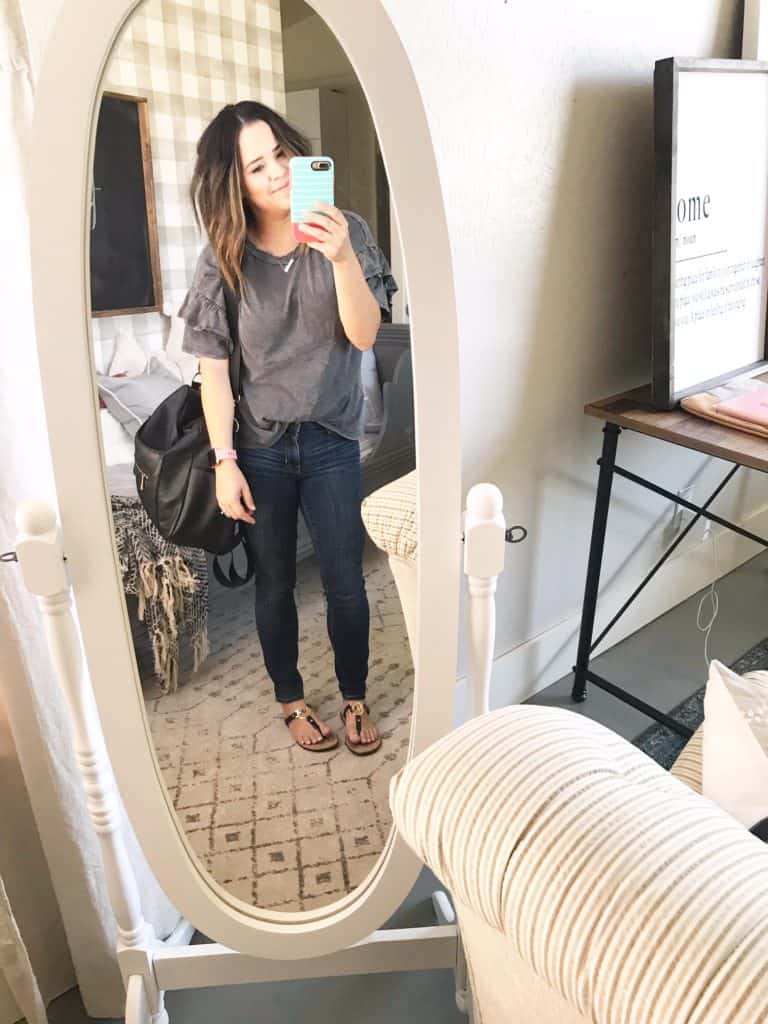 This t shirt is on clearance now and man, it's just so good! I also linked another similar that I have been wearing a LOT, and one other similar one that is from one of my favorite brands. I always fall back into being a t-shirt and jeans girl, but I love t shirts that just have a little something special about them. Again, the detail things... it's designer problems for sure.
Shop the Look here.