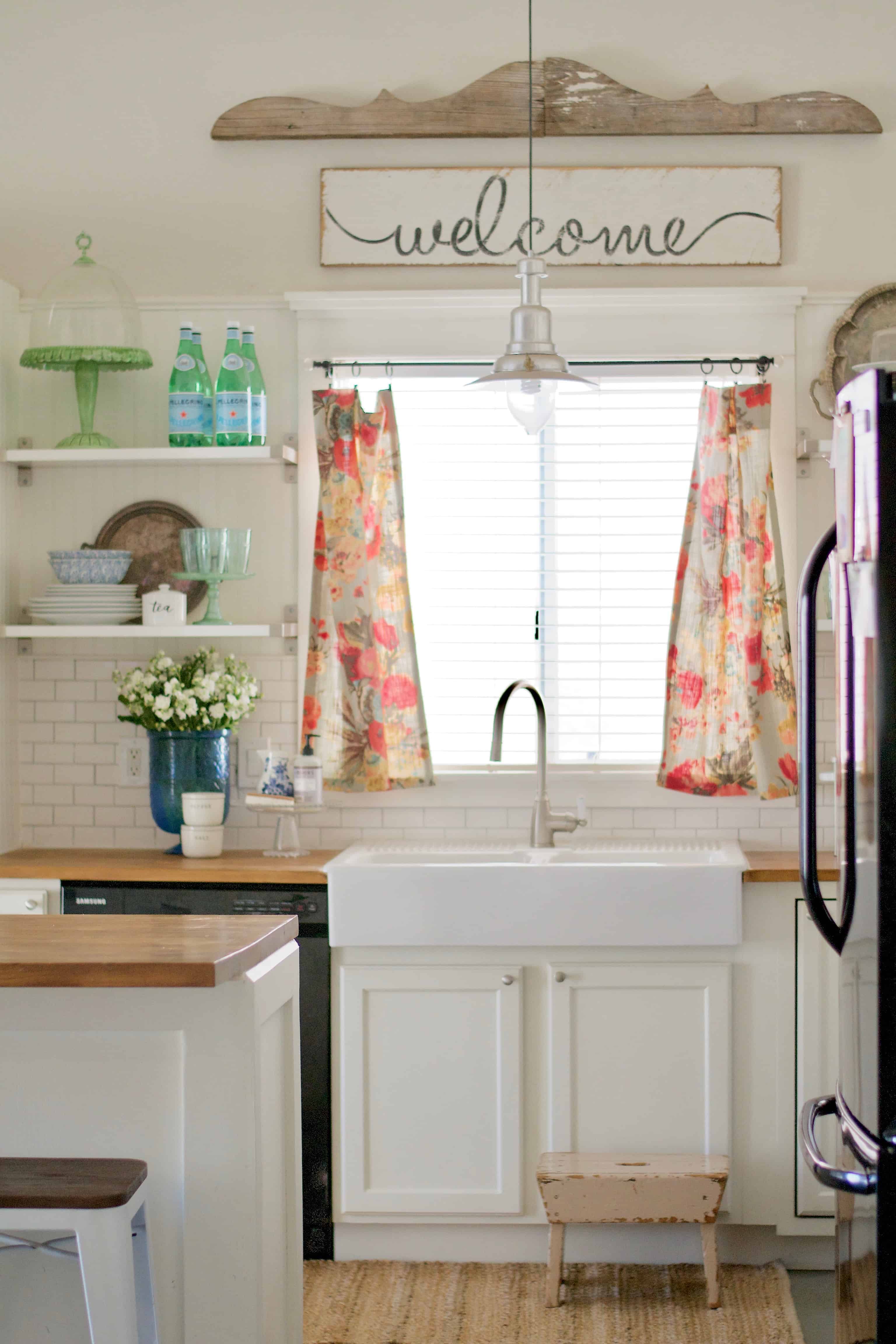 We live in a basic builder grade home, much to my dismay, and you could probably guess that that's so not my style. We've been adding character everywhere we can to make it feel more charming and more us. When we moved in we had laminate counters, and nothing really special. The previous owners had done some cosmetic things, but it was really shabby and I wanted crisp but still farmhouse.
We removed the laminate counters, and painted over the distressed painted cabinets. We added a simple crisp subway tile backsplash, but probably my very favorite thing we did was frame out the window above the sink adding a window sill, and the open shelving on both sides of the window.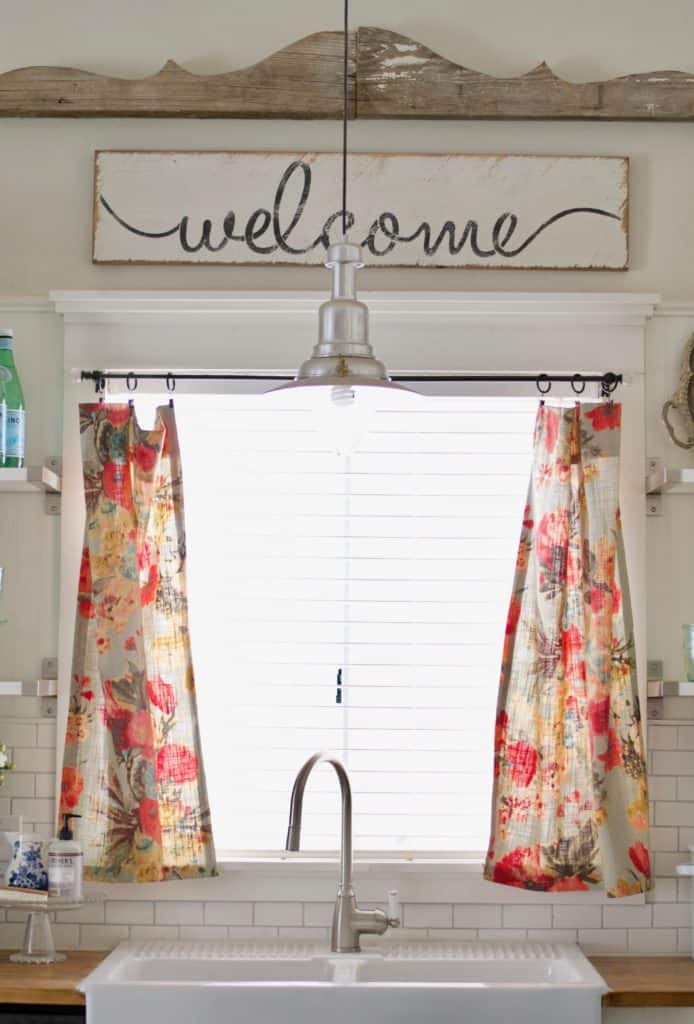 We also swapped out the builder grade sink for this white Ikea farmhouse sink. The butcher block counter tops are also Ikea, I stained and sealed them to make them water proof. We added some craftsman style moulding detail to our island.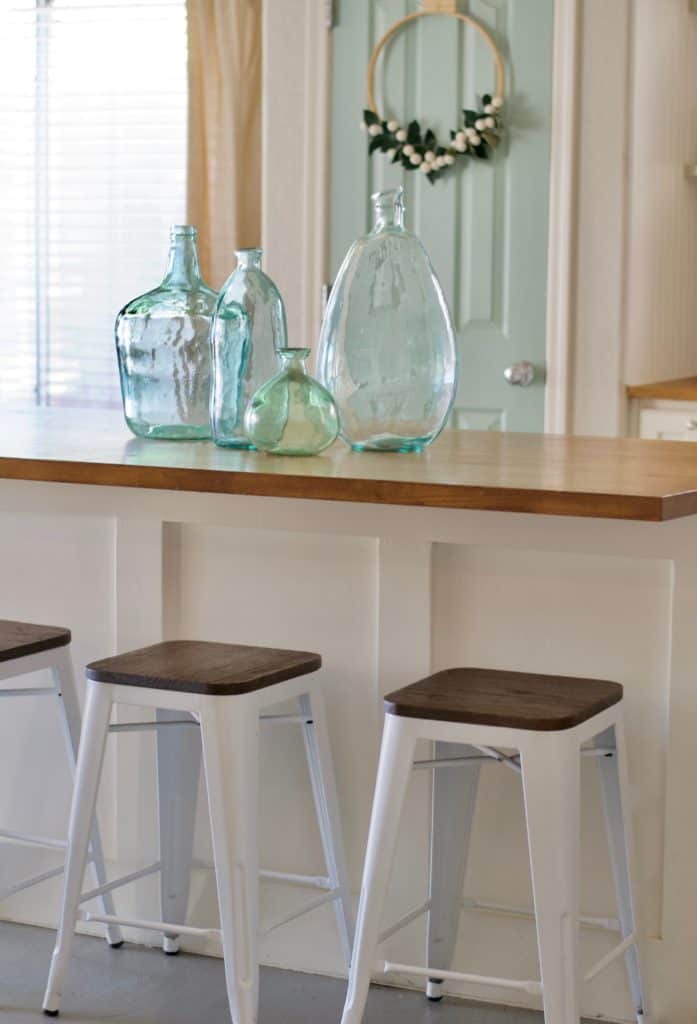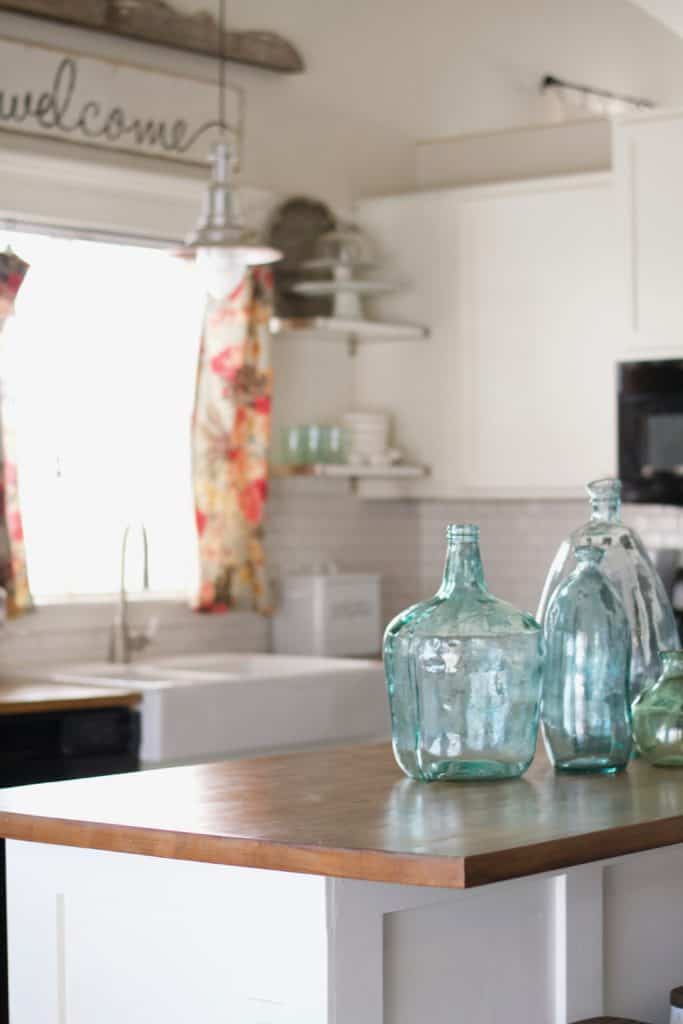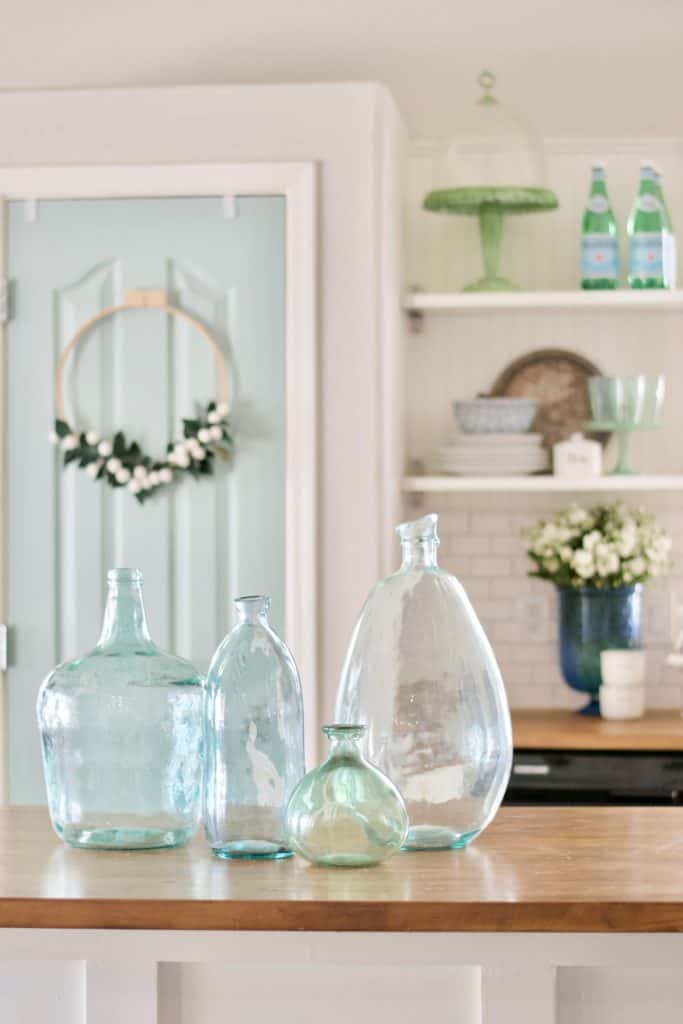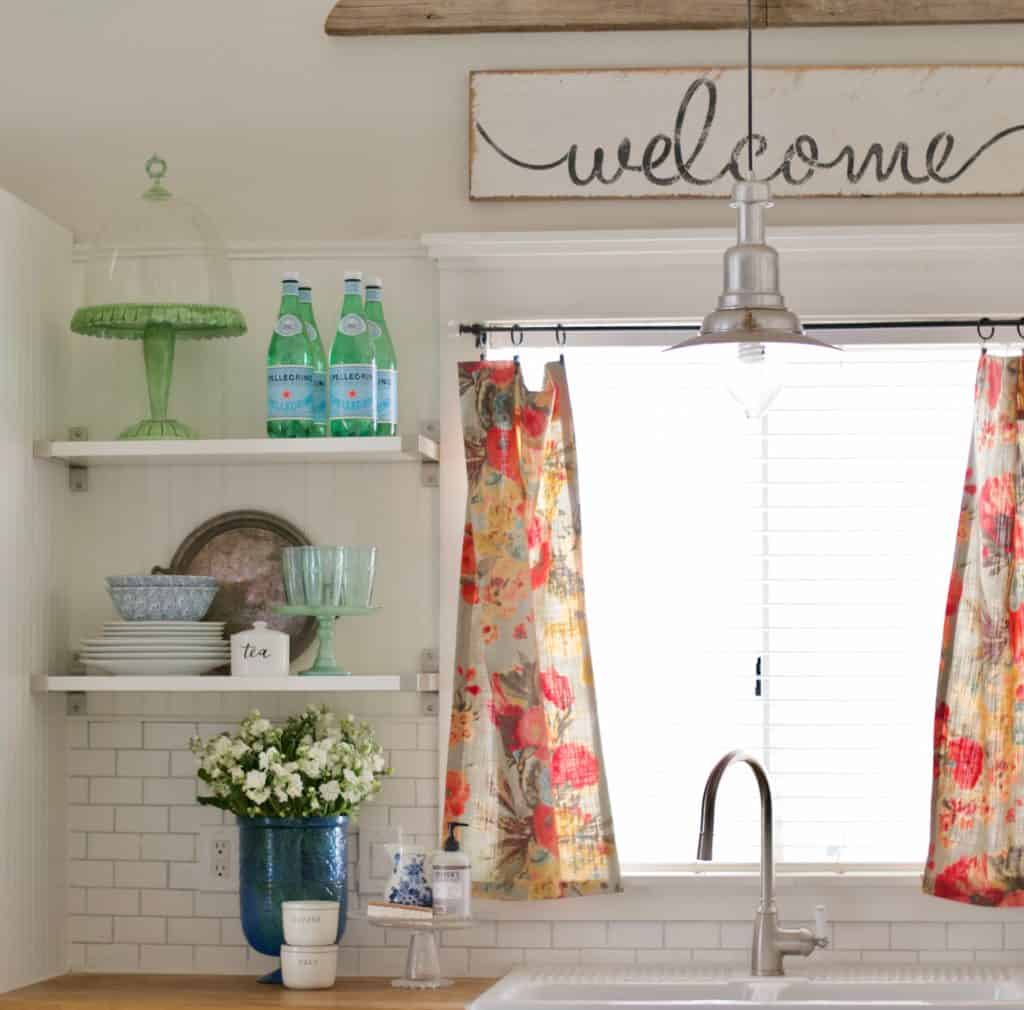 I painted the cabinets with a chalk paint mixture. I used BB Frosch chalk paint add in, to my favorite Benjamin Moore Swiss Coffee white paint. The chalk paint mixture made it so little prep was needed before painting. It really really simplified the process.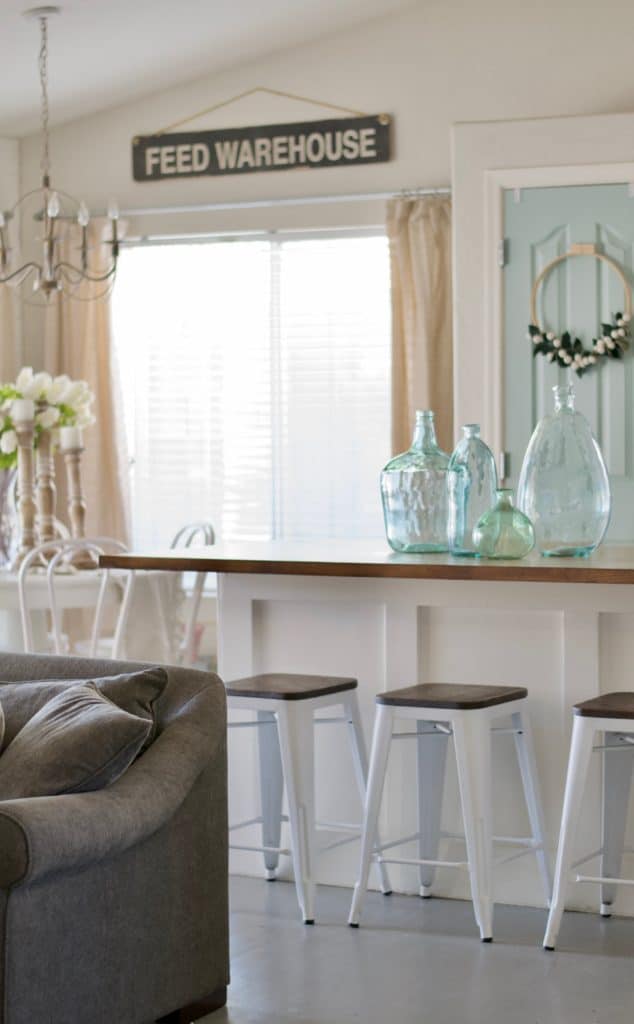 I have dreams of a total kitchen renovation like this fantastic provider of renovation does, but I'm just not sure that will ever happen in this house I think the updates we have made has made this space feel more our style without a huge price tag. Plus, it's given us a color scheme and theme to continue through the rest of the house. We're already considering our next renovation project – the bathroom's looking like it could be next. We've had a look online for everything from aged counter tops and matching sinks to frameless shower doors for a small touch of modernity. Lots of possibilities down the line, for sure!
I think the biggest reward for us is learning that any place can be made to work for you. It's hard to move into a builder home when you have dreams of a home filled with custom features and gorgeous millwork in all the places but it really is so simple to add the details you want on your own. When you add your own charm to your builder home you can get exactly what you want, and save a lot of money along the way. Totally worth it.