I don't know about you, but I love me an airy room . Give me all the white and neutral spaces, am I right? I recently took my master bedroom from a dark navy blue existence, to bright white walls.
This is what my bedroom looked like before I started this makeover.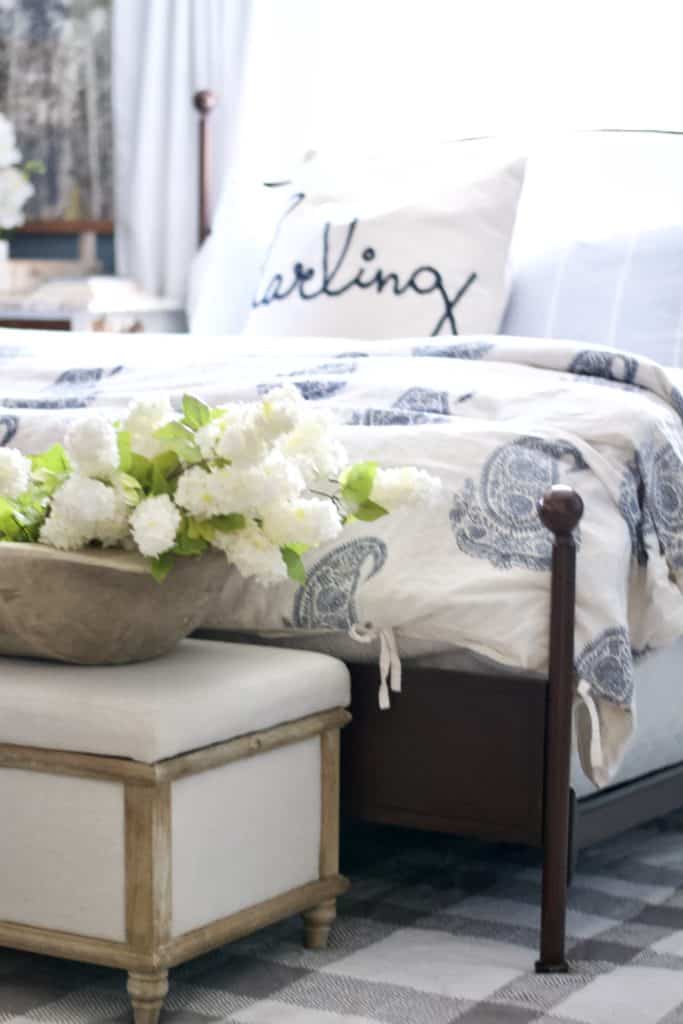 And here is what it looks like now. I just ached for something fresh and less farmhouse style.
I had a couple moments of utter freak out, feeling like I made a huge design mistake turning my walls back in time to their builder grade selves. I was determined to make my newly white bedroom feel purposeful and cozy instead of boring and drab. Today I'm going to share the tips + tricks I used to achieve a cozy and inviting as well as WHITE master bedroom.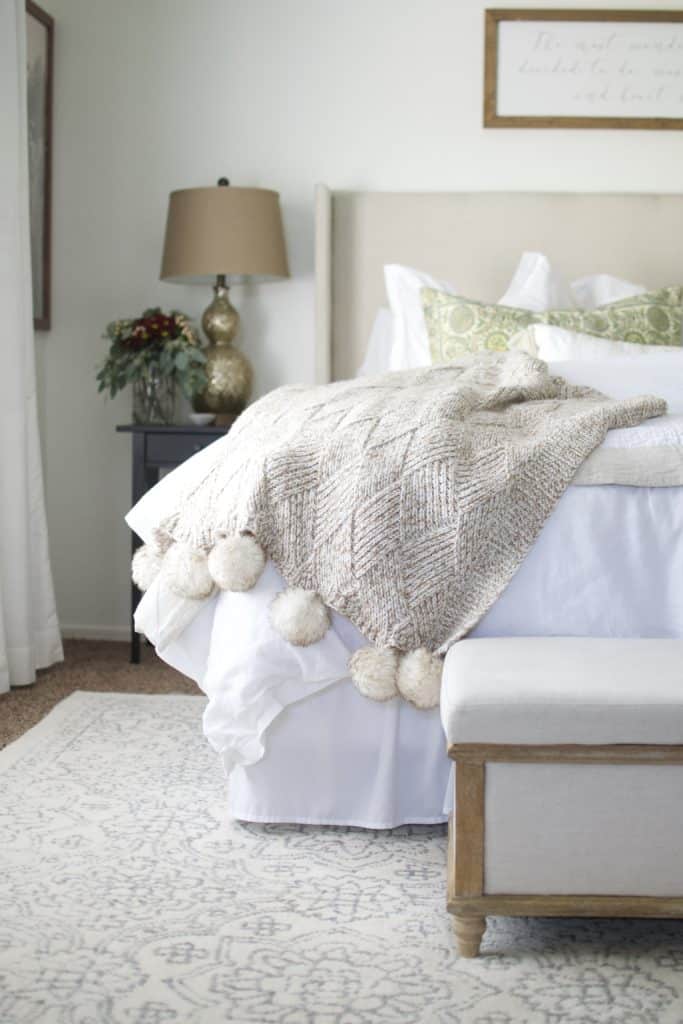 Texture: I decided to start with perhaps the most important tip when trying to successfully design a neutral room- you need texture! When working in my master bedroom, though I stayed in a neutral color palette, I made sure I added a lot of cozy texture. There is linen, wool, fur, glass, as well as wood. These elements add a lot of interest and do two key things, they elevate the space from feeling builder grade, and add a whole lot of visual interest.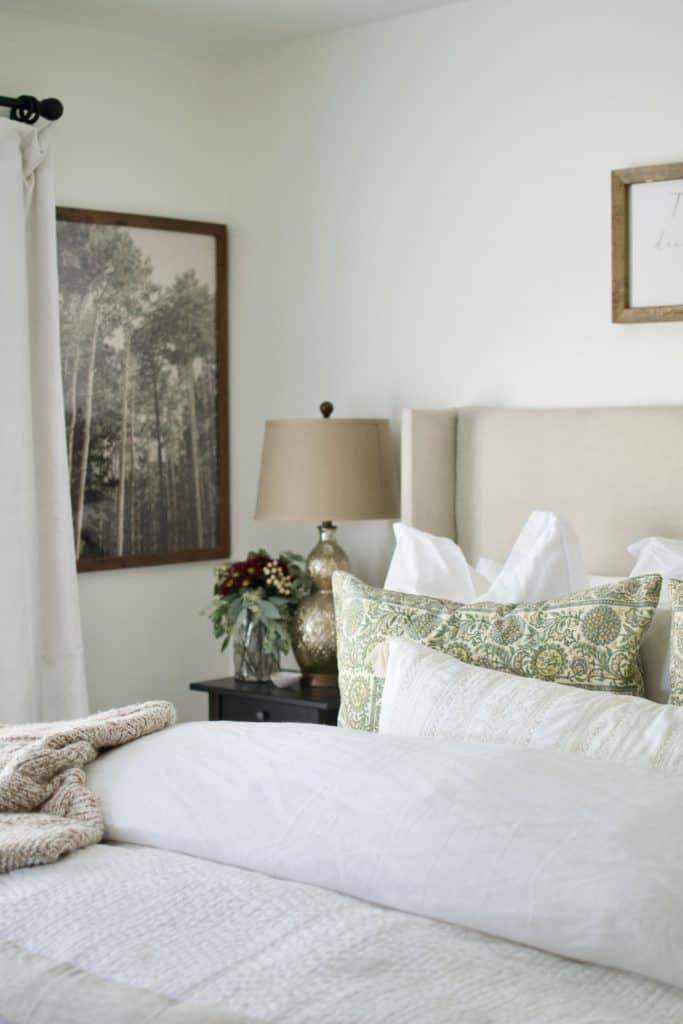 Use Black: All neutral and white spaces can start to feel almost like they're floating. You can stay neutral but ground the space by adding black accents. I used black to anchor my space by adding black end tables, black, window hardware, a touch of black typography above my bed, as well as a black ceiling fan in the room. Using a ceiling fan as a feature is a really good idea. If you haven't got one, you can learn about ceiling fan installation by clicking here. Ceiling fans can be installed in every type of ceiling and come in a variety of colours and designs.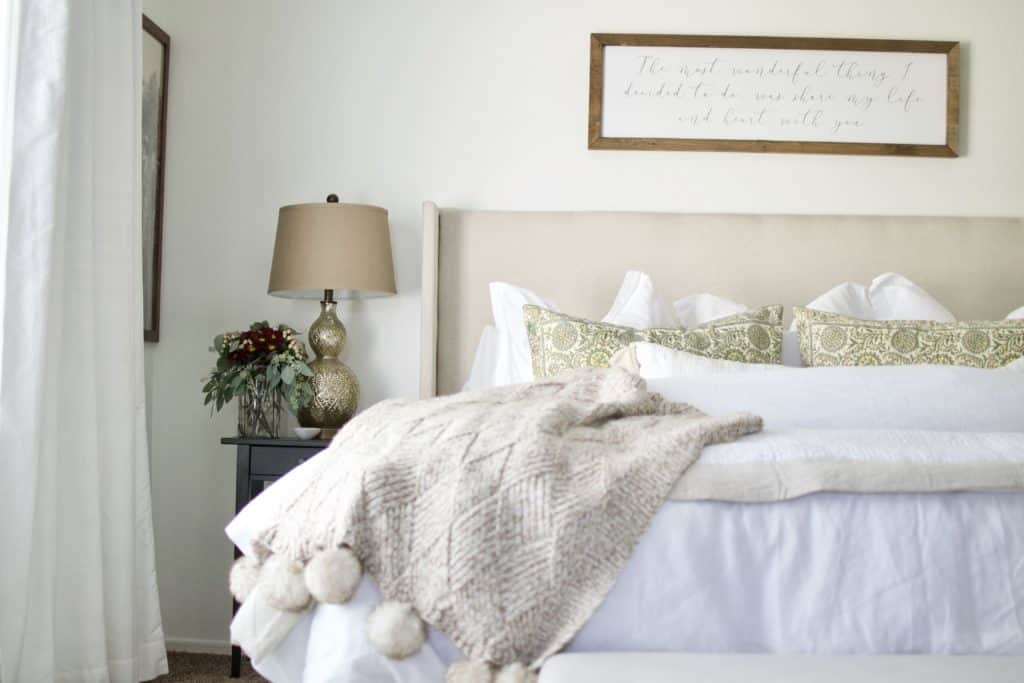 Repeat color scheme: Even when working in neutrals, it is still important to repeat the color scheme you're working with. For example in this room, though it is a "white" room there is a color scheme of white, beige, black, and wood. I repeated each of these 4 elements in at least 3 different places in my design. This helps your eye move throughout the space easily and also keeps things interesting. The only things that I allowed to be a little different were the table lamps in gold. A beautiful pair of modern table lamps can really finish the look of a bedroom, helping to create symmetry and add structure. The gold isn't too garish either - it has a natural tone that blends with the creams and wood.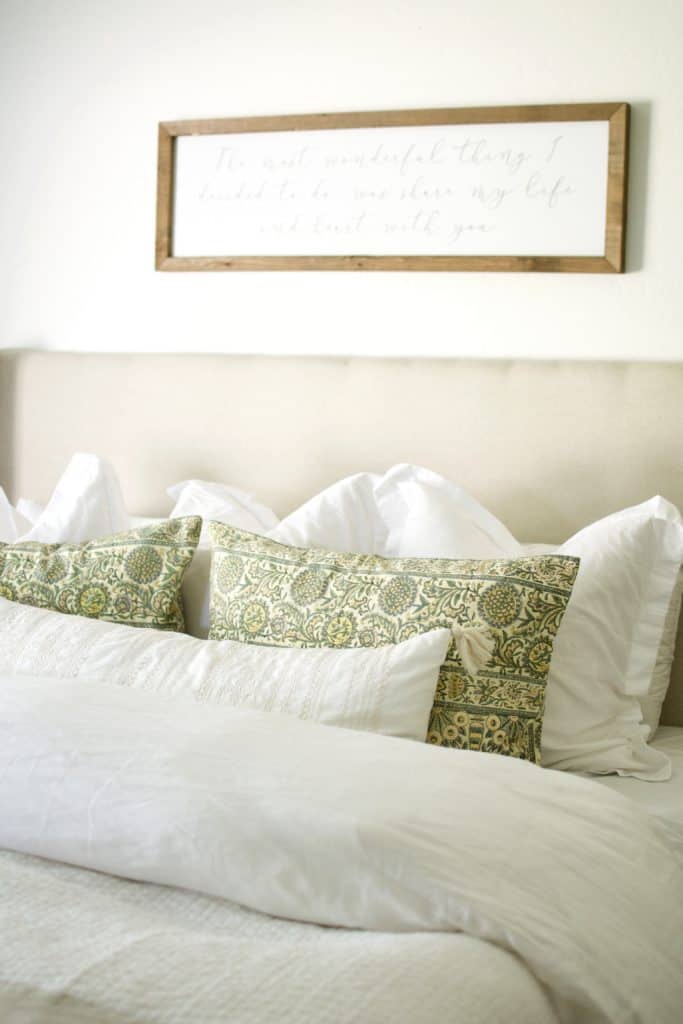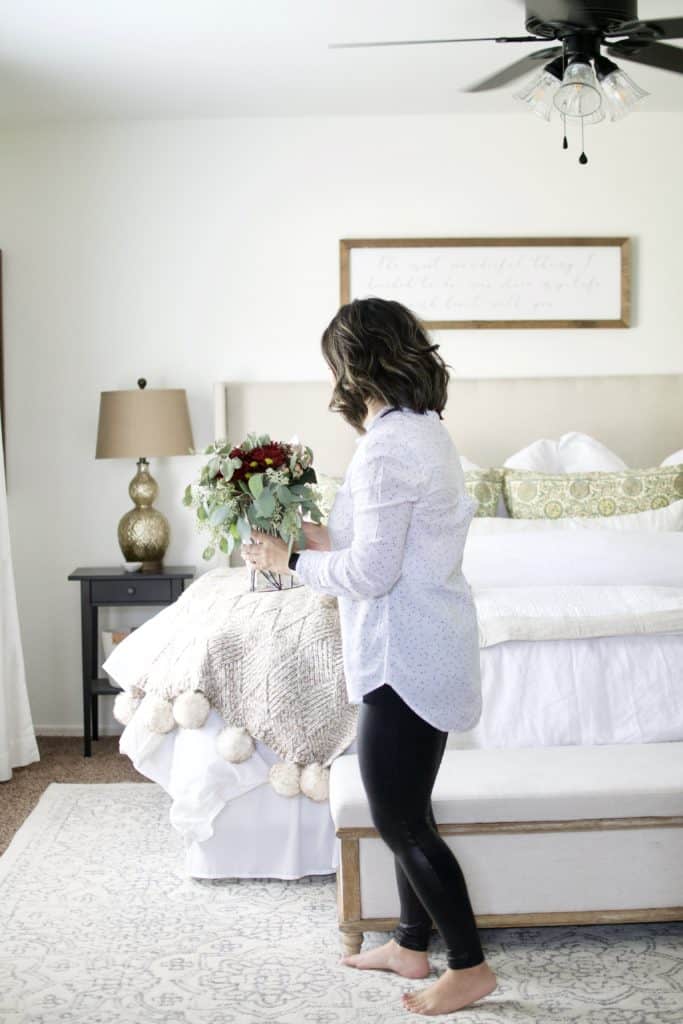 Add interest: This is a really important step that I feel like some may be almost AFRAID to do. Add a few interesting things that are maybe unexpected to keep your space feeling fresh and not stagnant. You can choose to be as creative as you like, and maybe even add a pop of electricity and color with some neon lights from the likes of www.neonfilter.com! Custom designs make it easy for you to keep the style matching the aesthetic of the room. The unexpected element I chose to add in this space was the beautiful shams. They add a nice pop and give your eyes somewhere to land, which a lot of neutral spaces I see lack. You can add a little color in an art print, a floral arrangement, a throw pillow, throw blanket, etc, the options are endless. You could even opt for something more personalised like t shirt quilts that hold all your memories and can add character to your room.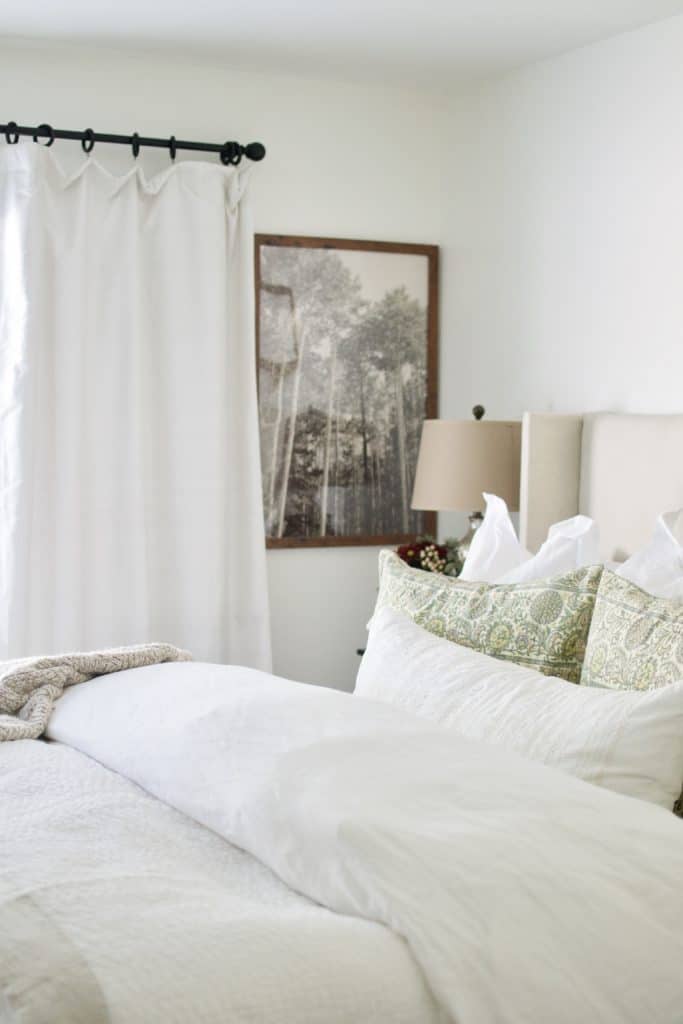 Sources:
The walls are painted Simply White by Benjamin Moore.
I built the headboard following the tutorial by Angela Rose Home, you can find it here.
I purchased the bedding from Macy's. I fell in love with the quality and classic styles from their signature Hotel Collection. I picked it up at the Biltmore Fashion Park Macy's in Phoenix and had the most amazing experience working with their staff. They are such a great resource for all your bedding questions and helped me get exactly the look I was going for.
You can shop this look by browsing the arrows to scroll + clicking the images below.