Thank you Graber Window Treatments for sponsoring this post.
I am such a fan of classic home design and finishes, you all know that. I feel like I somewhat specialize in taking classic things and putting a modern and fresh spin on them. We did a lot of research online so we knew exactly what we wanted and were sure about it when it came to buying. We saw so many styles online, I even got hooked on these wooden custom shutters I found which would give such a homely warm feel to the room! There were so many choices of dcor, I'll be honest, it was so hard to chose. However, I am so excited to share with you all the new window treatments in our Master Bedroom, because they are such a beautiful combination of classic + modern design.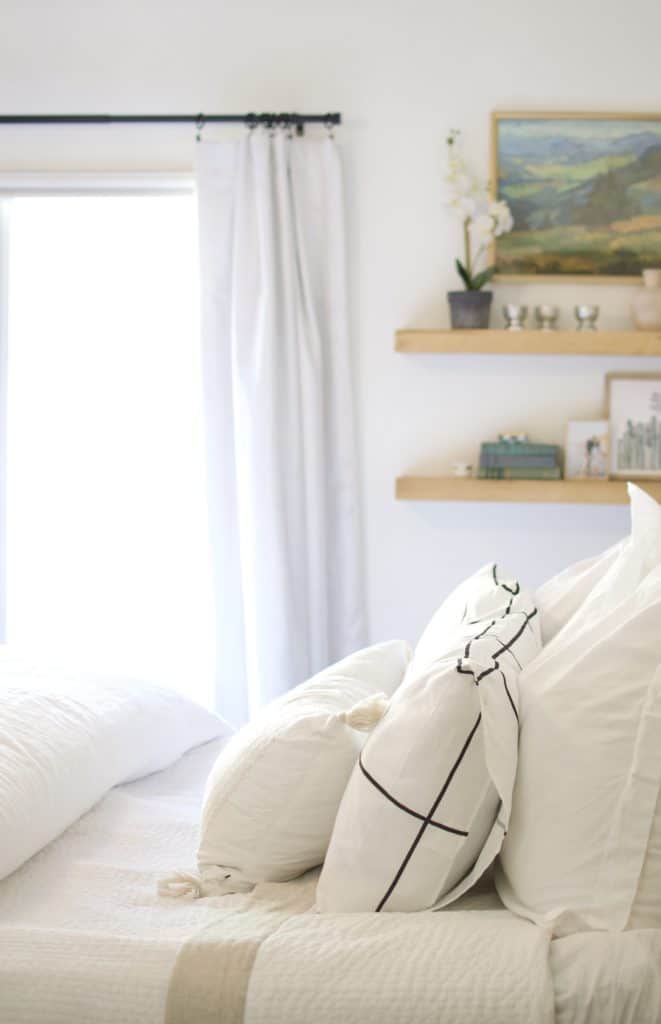 We recently had a Graber Cellular shade installed and I am obsessing over the beautiful and seamless design of their products. We worked with Southwest Blinds and Shutters in Gilbert to handle our order and install. I was so impressed with the ordering process, the rep really made it simple to go through our choices and best features to include for our particular needs. He thought up valid points that I wouldn't have thought of, like increasing the pleat size so it has a more modern look since our window is large. Little details that make all the difference in the end look.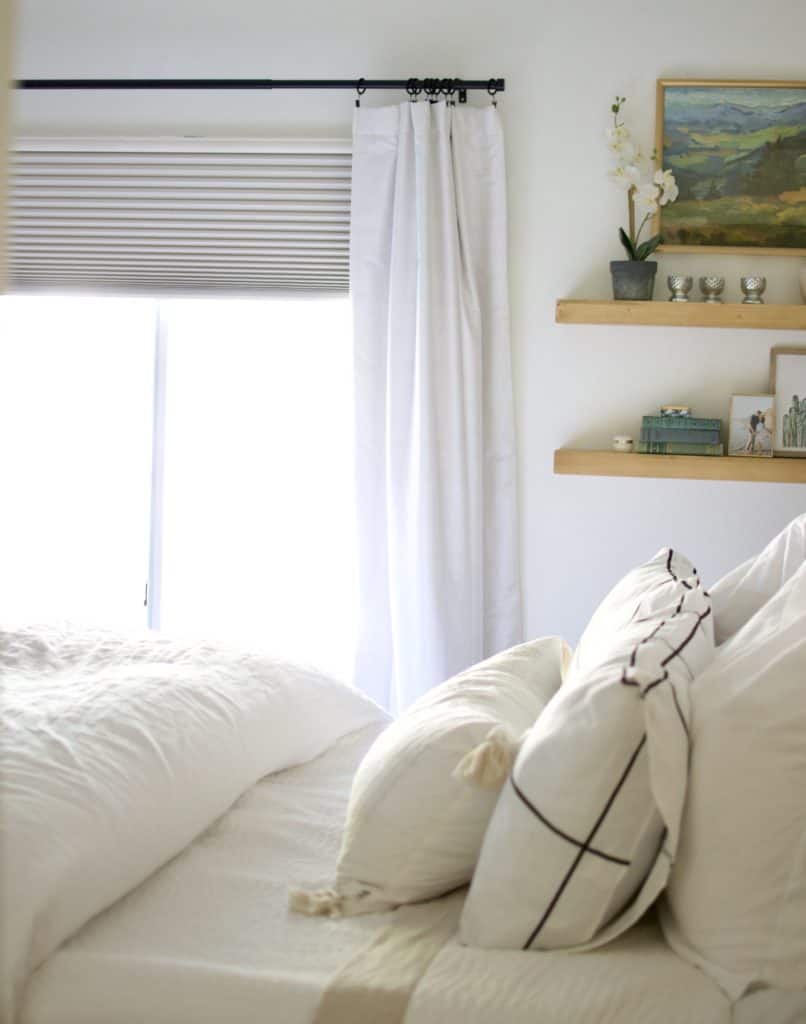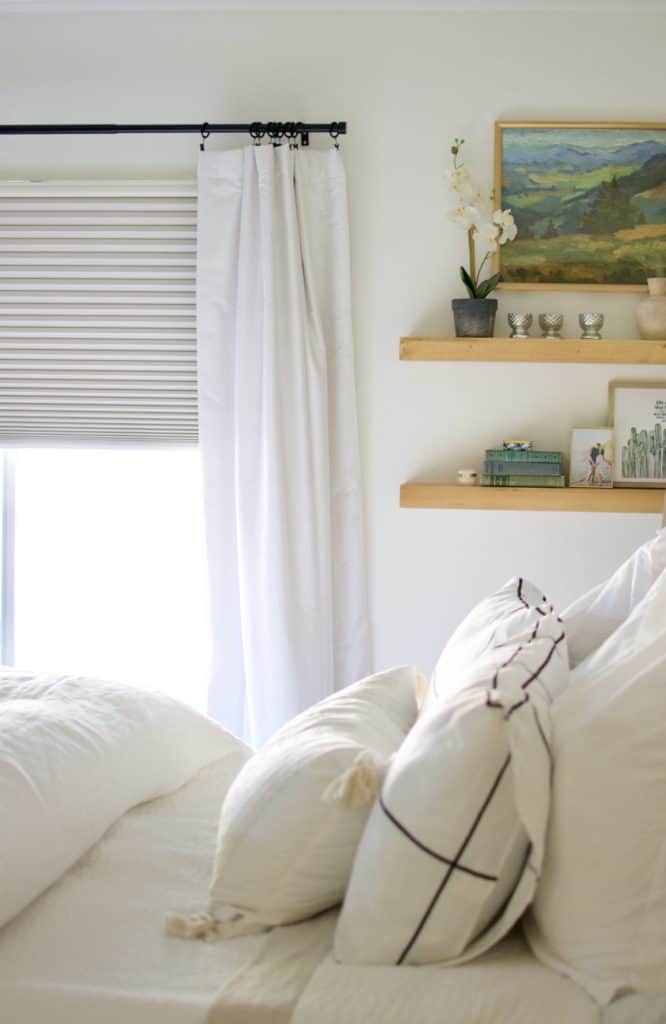 I personally love the sleek the design of the Cellular Shades, they look so chic both completely up or partially down. I was impressed with the amount of color options available, I chose a fabric that was very similar to our wall color so the window coverings would just disappear. I love that they feel like an integrated part of the design of our Master. I am so used to the standard undesirable white blinds that feel like a necessity instead of a room feature unlike these custom Graber window treatments that feel like a purposeful design feature.
We have a large window in our Master which lets in a lot of beautiful natural light, but living in Arizona it also lets in a LOT of heat during the hot months. Graber Cellular Shades honeycomb design helps insulate your window, we opted for the total blackout option as well which is so luxurious and welcomed feature for a bedroom.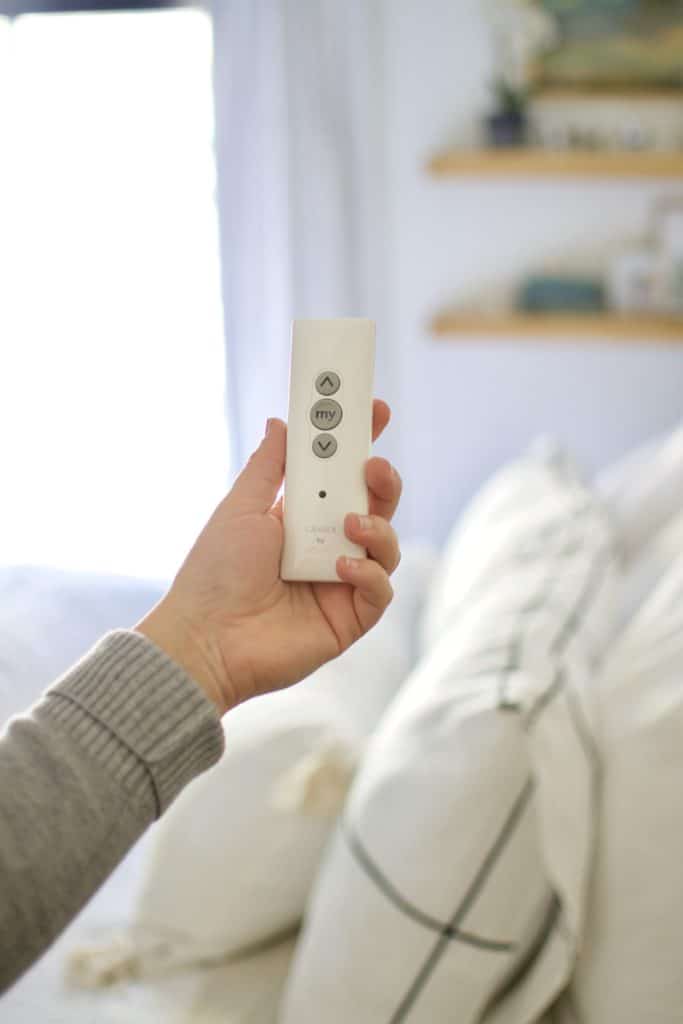 Perhaps my favorite feature of our new Graber window treatments is that we chose to have them automated. I was super resistant to starting down the "Smart Home" road but ever since I started, I can't automate enough things in our home. Have you tried adding any smart home features to your own house yet? I highly suggest it!
Our treatments came with a remote so I can raise, or lower them at the touch of a button. BUT there's also an app you can download that functions as the remote, just in case you misplace it, or, you know a kid runs off with it because obviously... buttons. The automation is also compatible with Alexa, so I can literally just ask our Alexa to raise or lower the shade from laying in bed. It's the actual best thing! Such an amazing add on option, could you imagine not having to go around and close blinds throughout your home at the end of every day? That would be AMAZING! Sign me right up. Now that our bedroom is done, I'm considering making some changes to the rest of the house. One option could be using plantation shutters which tend to provide natural light and effective isolation to the home, both of which could prove extremely important for the interior of the house. Maybe exploring various shutter designs at Plantation Shutters Melbourne or similar others can give more ideas about the shutters. Moreover, the addition of shutters to the home's window treatment might give a stylish and modern look to the house. One of my friends had told me about some photos of Renewal by Andersen casement windows being installed in hard-to-reach spots to allow fresh air in. I've asked her to send me those so that I can have a clear look at them before making a final decision.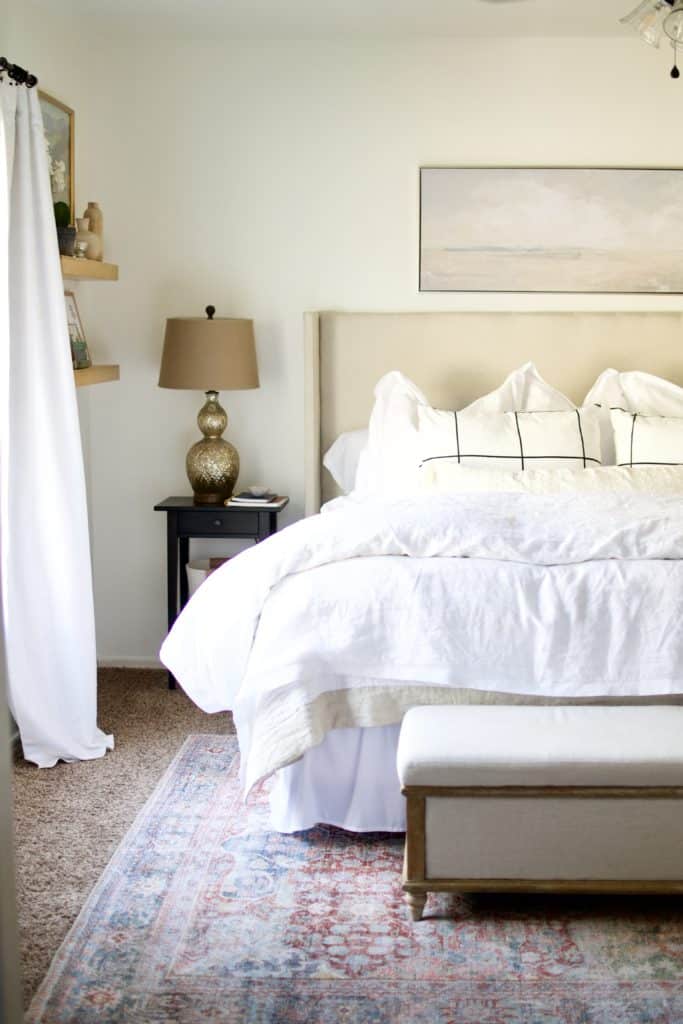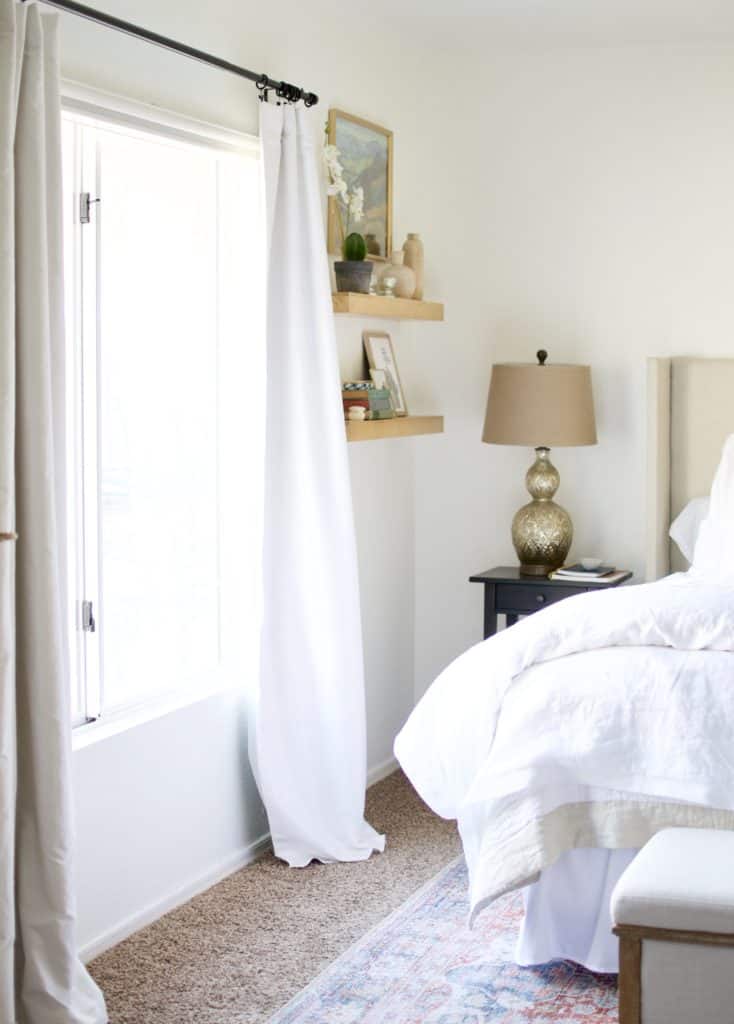 I am just so thrilled with all the convenience and beauty of our new Graber Cellular Shade window treatments. They have added such a beautiful finishing touch to our master bedroom retreat.