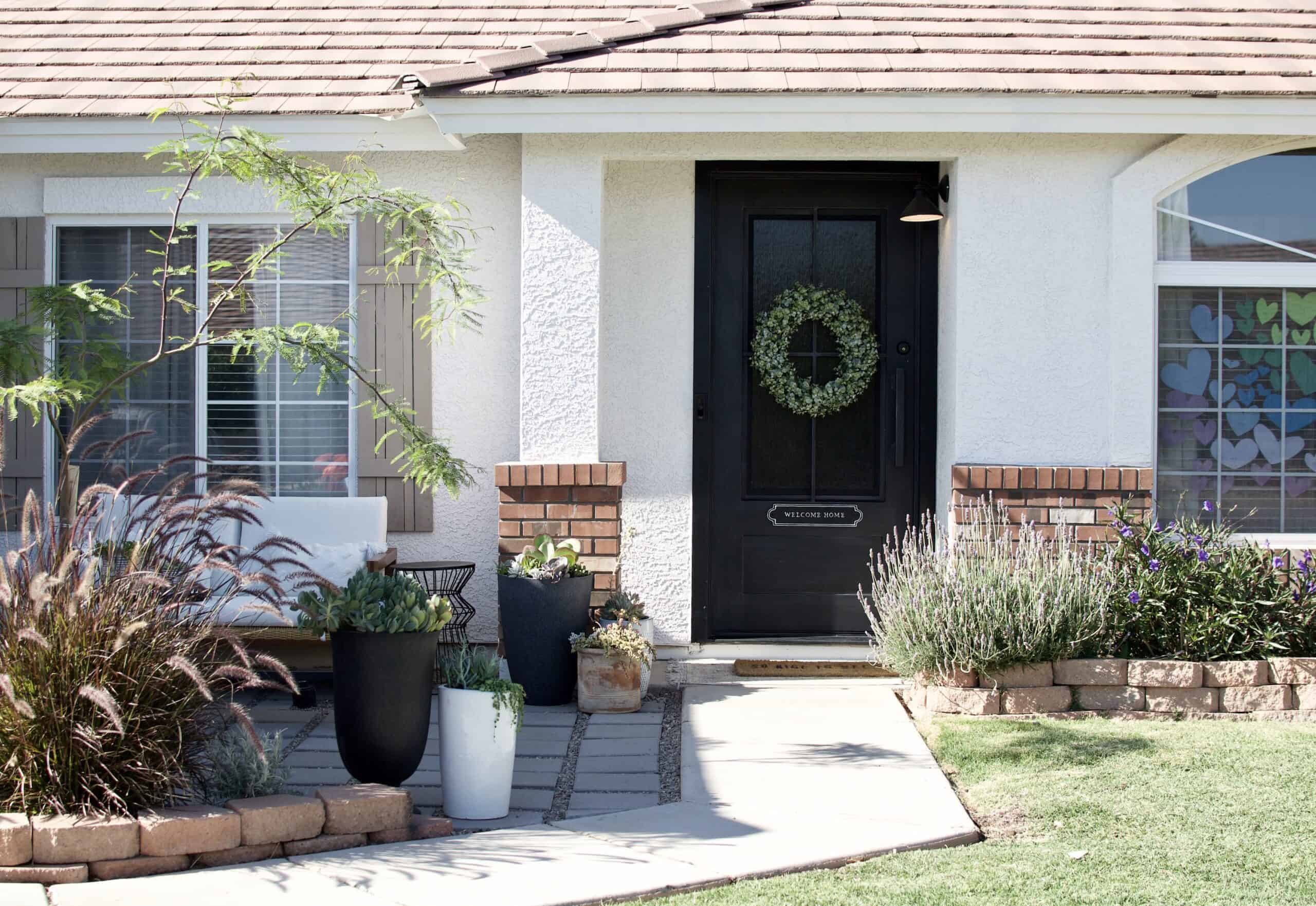 Early this spring we took on a HUGE DIY project. Perhaps our biggest ever actually with the highest stakes! Could you imagine trying a project and ruining the exterior of your home? We were on a mission to improve the curb appeal of our home, you can see the adorable front porch area I created here. The porch turned out so cute, but if we hadn't painted the exterior of our home… it wouldn't have been near as good! If we hired someone to paint for us, it would've cost us thousands and thousands! If you want to save thousands like us- I'm going to show How to DIY paint the exterior of your home + save thousands like we did!
This is what our home looked like before. Every stucco home in Phoenix is a shade of beige, not kidding. I was craving something lighter, brighter, and more like the interior of our home.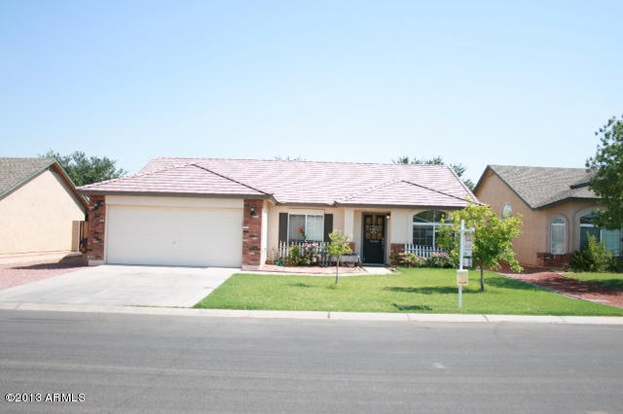 Prep
The most important step when preparing to paint the exterior of your home is to prep prep prep. You need to use a pressure washer to get off all the dirt and grime. The next thing we did was patch any cracks in our stucco with stucco patch. Inevitably houses settle and stucco cracks. So patch those up after you pressure wash, and allow ample drying time for the stucco patch.
Where to begin
The first thing we did was brush the trim, this takes the longest so we decided to do it first. We did this because when we were ready to put plastic on the windows we wanted to be ready to spray the entire house, so we had to get the labor intensive trim painting out of the way.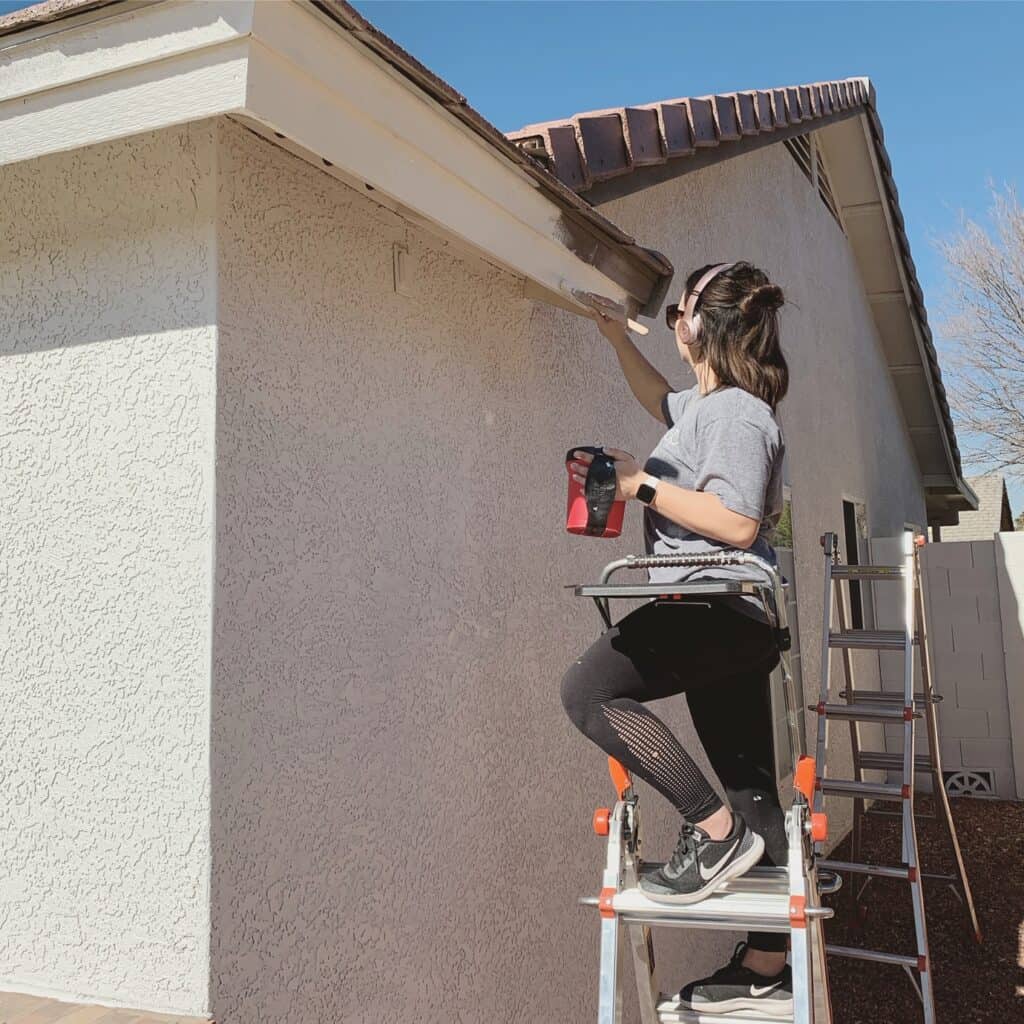 Next step – Taping Windows
This part was super daunting, it's really important that you mask off your windows well to protect them. Lining up the painters tape with the plastic is SUCH a dreaded task- we did some research and saw that Painter's recommend this plastic & tape gun that applies both in one pass. It worked amazingly well! It made taping off the windows a total breeze.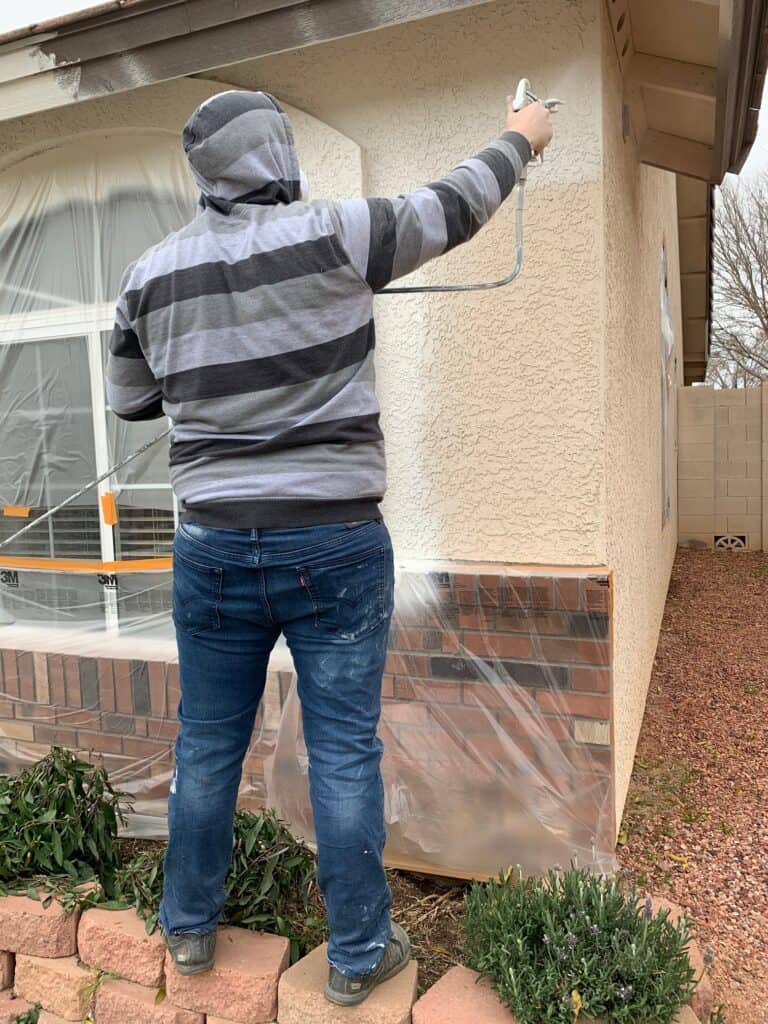 You're ready to paint
We did a lot of research on which paint sprayer to buy and ended up with the Wagner Spray Tech Control Pro 130. This sprayer had the best reviews when it came to easy to use, and the smoothest end finish.
The best white exterior color & which product to use
I ended up doing ALL white on the exterior. I matched the trim to the body, and did a satin finish so it is washable. Most builders use a flat finish that stains with dirt easily, upgrading to satin made a HUGE difference. I can power wash the house a lot easier after the monsoon dust storms roll through. I tested a LOT of white paint colors, and Alabaster by Sherwin Williams was the prettiest in all day light, early morning, midday, to dusk. I am so thrilled with how our house turned out!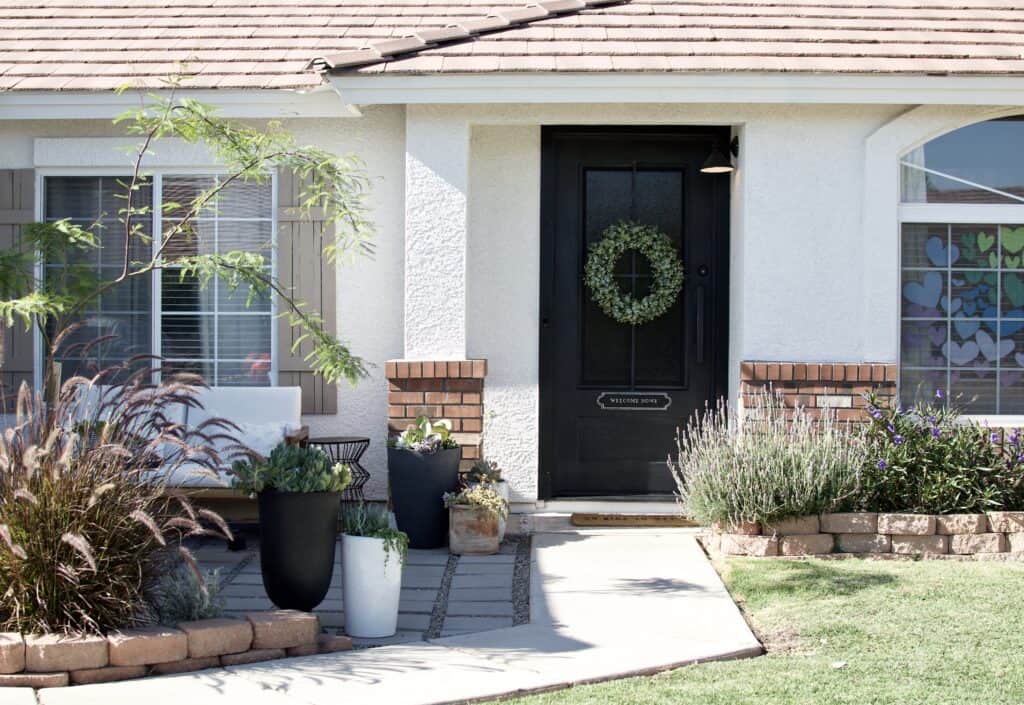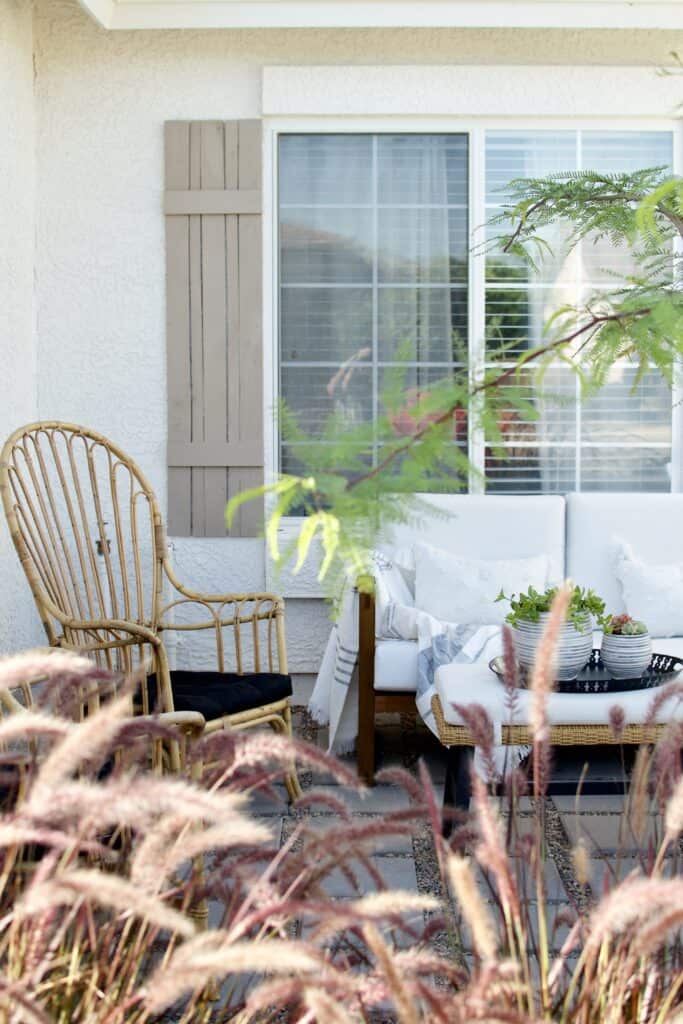 Key products that made our lives easier